Main Content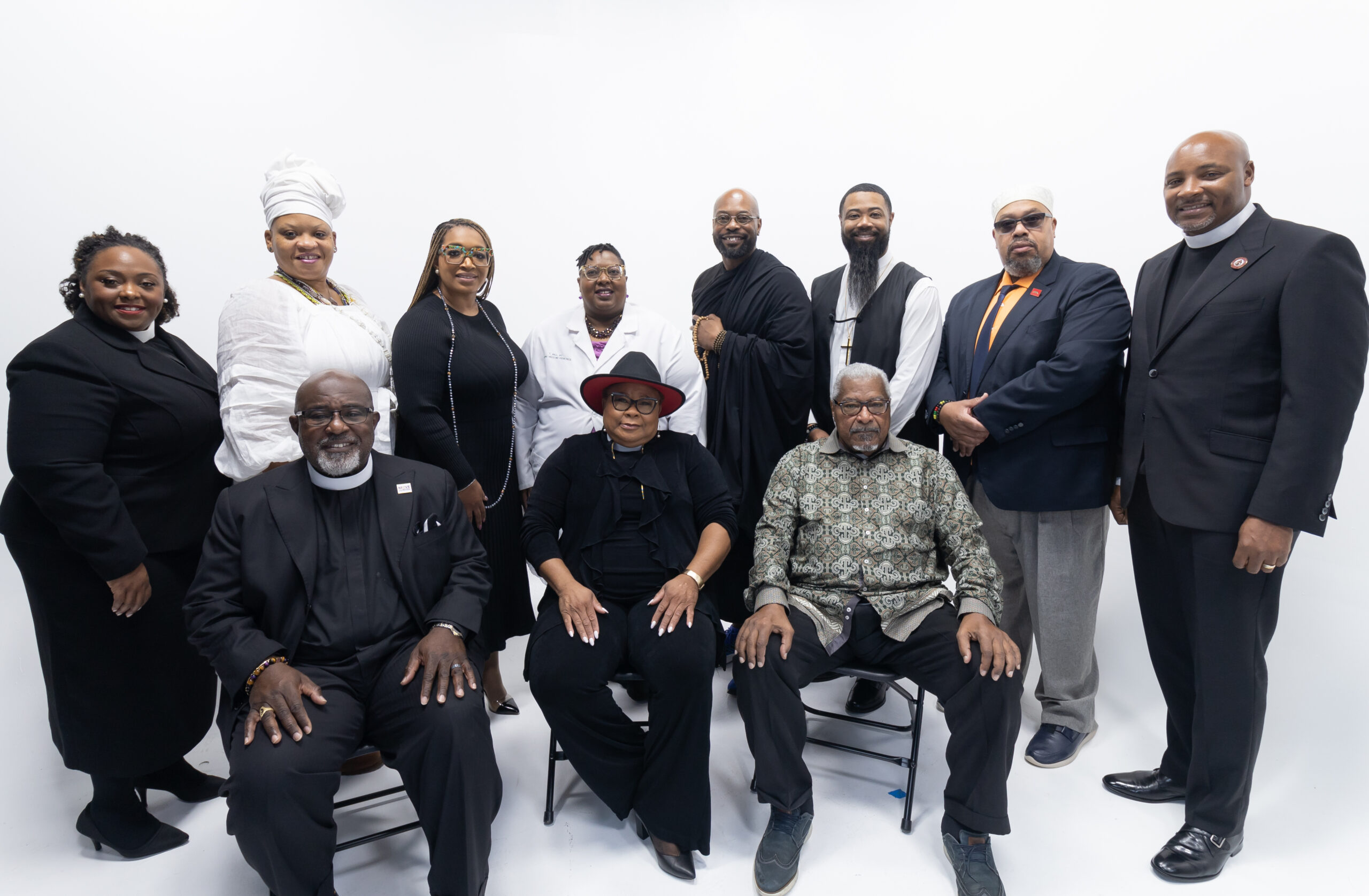 Today, the Gilead COMPASS Initiative® Faith Coordinating Center at Wake Forest University School of Divinity in partnership with Old North State Medical Society announces the official launch of the "HIV and Faith Ambassadors" Similar to the justice work forged by Dr. Martin Luther King Jr. and others, the program believes that faith leaders have a critical role to play alongside health providers in the effort to end the HIV epidemic. 
As a faith leader himself, Dr. Martin Luther King Jr. made strides in bridging the racial equity gap. The HIV & Faith Ambassadors program is poised to continue in King's legacy by equipping Black faith and medical leaders to close the health equity gap. Managers of the program, Rev. Mia Sloan and Rev. Tarsha Banister, worked tirelessly last year to recruit 60 ambassadors for the program; 10 medical providers and 50 faith leaders. Ambassadors of the program range in age from 25 to 75 years old and represent urban and rural areas of North Carolina, including Eastern NC, Triangle region, Triad region, Piedmont, and Western Piedmont, NC. Ambassadors also represent several faith traditions and denominations including AME Zion, Baptist, Non-denomination, United Church of Christ, Presbyterian, Interfaith, Buddhism, and Islam. In addition to the official ambassadors, other prominent and highly esteemed faith leaders have agreed to promote the work of the program as influencers. 
In the fall of 2022, ambassadors attended their orientation and first cohort training retreat. During these gatherings they learned from national experts in areas of divinity, trauma-informed care, HIV, and faith-based ministries. The cohort will gather again in March for their second retreat. Sloan believes," This cohort amplifies opportunities for Black faith leaders to lean deeper into meeting people where they are and being true action oriented social justice change agents who advocate, provide much needed education and awareness for persons living with HIV."  
As part of their commitment, faith leaders in the program agreed to teach, preach, and host events specifically related to HIV in their faith communities. They also agreed to participate in a nationwide anti-stigma campaign and to partner with organizations that will provide HIV testing and prevention education. Banister hopes,  "The inaugural cohort can serve as a programmatic model for faith leaders to expand their footprint in their communities by engaging in necessary work of converging practical theology, praxis, and medicine to amplify their collective voices in destigmatizing the negative connotations associated with HIV." 
The HIV and Faith Ambassador program is part of the Black Faith & HIV initiative (blackfaith.org), a larger movement hosted by the Faith Coordinating Center with an aim to create culturally sustainable mechanisms for addressing the HIV epidemic. The Black Faith & HIV initiative builds upon "The Black Church and HIV: A Social Justice Imperative," led by the NAACP, an organization who collaborated with Dr. King in the 1960s. The HIV and Faith Ambassador program and the work of the Faith Coordinating Center will be highlighted this year at the 22nd Annual MLK Keynote Address at Wake Forest University along with a showing of the National AIDS Memorial Quilt.
To learn more about the HIV & Faith Ambassador program, visit https://divinity.wfu.edu/hiv-and-faith-ambassadors/
Categories: Compass In The Press, News
Recent Posts
May 19, 2023

April 5, 2023

March 21, 2023