Main Content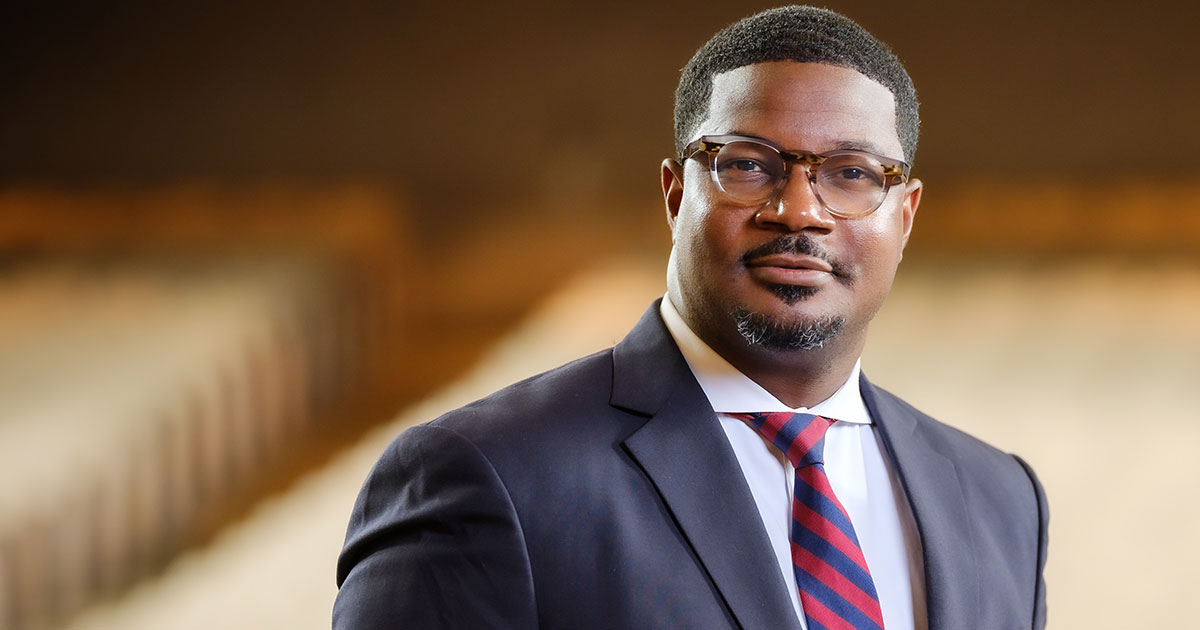 Wake Forest School of Divinity is a special place! 
When I first stepped foot on this campus, I witnessed a faculty with an undeniable commitment to scholarship and unequivocal zeal for local communities of faith. I encountered students with an unapologetic love of learning and an unabashed passion for service. Most importantly, I experienced a University that understands to be "great" as an institution, Wake Forest must be "good" for humanity. Pro Humanitate is more than a motto. It is Wake Forest's calling.  
This helps to explain why I jumped at the opportunity to join this beautiful community. As one of only a handful of Divinity Schools based within a top-ranked university, Wake Divinity provides a unique experience for religious professionals. Rooted in a rich Baptist history and guided by an expansive ecumenism, we understand that a responsible ministry is a learned ministry. A competent religious professional is an informed public servant. 
Consider our holistic approach to theological education. The curriculum at Wake Divinity includes course offerings from across the university. Along with our interdisciplinary Master of Divinity degree, students might also pursue one of our five joint degree programs with the Graduate School of Arts and Sciences or Wake Forest Law or our dual degree pathway with the School of Business. Our national and international service-learning internships also provide a character-based approach to leadership. Wake Divinity is devoted to cultivating students who are at home serving the world.  
I understand that these are both exciting and disconcerting times in which we live. Advanced technologies have both reduced the size of our world and amplified conflict. More than ever, our world needs thoughtful moral leaders who can convey the best of the human condition, as well as challenge us to rise above our base inclinations. We need responsible religious professionals dedicated to fostering justice, compassion, and reconciliation. This is our aim and objective at Wake Forest Divinity.  I invite you to join us!
One Luv,

Jonathan Lee Walton
Dean of the School of Divinity
Dean of Wait Chapel
Presidential Chair in Religion & Society