Main Content
Spring 2021 Worship Themes

Re-Turning
Winter is here as we return to our studies. We also return to the Wake Divinity community as the semester begins.
Like the Magi during their epiphanous season, we are discerning if we want to return "by another way." 
How is the educational process shaping our pathways in unexpected directions?

The realities of the world around us call us to find another way to shape communities, a way that is just and equitable for all of God's people; what role do we have to play in discerning and following the "other way"?
Wandering
Wonder shaped the start of our academic year. Mid-winter and the beginning of Lent are often  seasons of wandering. Wilderness wandering. Uncertainty. Weariness. And through it all, renewal. 
Can we "wonder as we wander" in these days, and if so, what does that mean spiritually and theologically? 

What are our individual and communal wildernesses in this learning community? What are our world's wildernesses? How do the two intersect? 

Who are our wandering ancestors (in Scripture, history, our families, etc.) and what spiritual wisdom do they speak to us today?
Commencing
To commence is to begin. And we call graduation–the end of an educational experience–commencement. To end is to begin, wrote T.S. Eliot. To begin is to end. Such ambiguities and ironies are central to theological wandering and wonderings. 
What are we commencing as this season of education concludes? 

How do we lament and celebrate all that is present within and around us in these days?
---
Through these themes, we aspire to encourage worshipers and learners from varied backgrounds and worship communities to share stories, texts, and practices. Our hope for the semester overall is that together through our liturgical expressions we discern a liberating Word of hope, encounter God in, through, and with each other, learn the joys and risks of looking closely at difficult texts, and discover ways to embody what we are learning in other contexts.
The School of Divinity recognizes the importance of providing opportunities to nurture the faith development and spiritual life of students. These opportunities – including community worship, group spiritual practices, spirituality retreats, and other formational events – help students pay attention to the movement of the Spirit as an integral part of their theological education and formation.
As students deepen their knowledge about the Bible, ethics, church history, and theology, they are also invited to deepen their spiritual lives and experiences by encountering God in familiar and new practices of faith.  This academic year, we are aiming in our chapel services to be attentive to the celebrations and concerns specific to our academic community even as we respond to the joys and laments present in our broader contexts.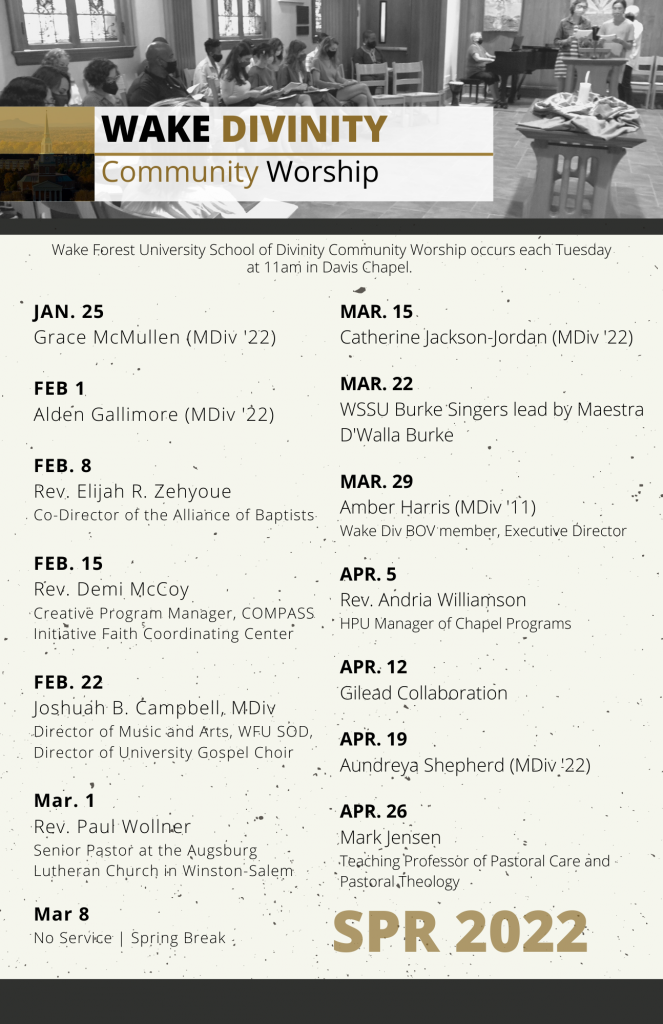 Worship Design

Weekly Chapel Services: We gather for community worship once each week, on Tuesdays at 11am. A student worship team designs and implements each community chapel service. Each service is held synchronously on Zoom. Services are recorded for those who are unable to participate in the synchronous offerings. Library of weekly chapel services

Weekly Prayer: A brief time of prayer and meditation (no more than 15-20 minutes) will be held each Thursday at 11am throughout the academic year. We will invite one person (minister or third year student) to lead the prayer. One aim is to give our community an opportunity to experience a range of prayer forms and styles.

Theological Reflection on Practices: At least three times throughout the semester, we will schedule an online reflection time for prayer leaders to share about the prayer practices they offered to the community. This will be held in a panel discussion format and moderated by a student worship team member. 
---
Year D Lections

Year D is a supplement to the three-year Revised Common Lectionary. Researched and designed by Timothy Matthew Slemmons, a homiletics professor and teaching elder in the PCUSA, Year D is intended to broaden the selection of texts for preaching and worship to include passages not present in the Revised Common Lectionary.

We find ourselves in ways large and small in a kind of "year D" in our world. A global pandemic, continuing struggles for racial justice, political dissension and unrest, and so much more. As part of our chapel focus this academic year, we want to explore the spiritually and theologically formative power of our worship in these uncertain times. Year D lections support our efforts to traverse uncharted geographies and theologies.
Spring 2022 Community Worship Dates
Jan 25 – Grace McMullen | MDiv '22
Feb 1 – Alden Gallimore | MDiv '22
Feb 8 – Rev. Elijah R. Zehyoue | Co-Director of the Alliance of Baptists
Feb 15 – Rev. Demi McCoy | Creative Program Manager, COMPASS Initiative Faith Coordinating Center
Feb 22 – Joshuah B. Campbell | M.Div, Director of Music and Arts, WFU SOD, Director of University Gospel Choir
Mar 1 – Rev. Paul Wollner | Senior Pastor at the Augsburg Lutheran Church in Winston-Salem
Mar 8 – No Service | Spring Break
Mar 15 – Catherine Jackson-Jordan | MDiv '22
Mar 22 – WSSU Burke Singers lead by Maestra D'Walla Burke
Mar 29 – Amber Harris | MDiv '11 (Wake Div), Wake Div BOV member, Executive Director
Apr 5 – Rev. Andria Williamson | HPU Manager of Chapel Programs
Apr 12 – Gilead Collaboration
Apr 19 – Aundreya Shepherd | MDiv '22
Apr 26 – Prof. Mark Jensen | Teaching Professor of Pastoral Care and Pastoral Theology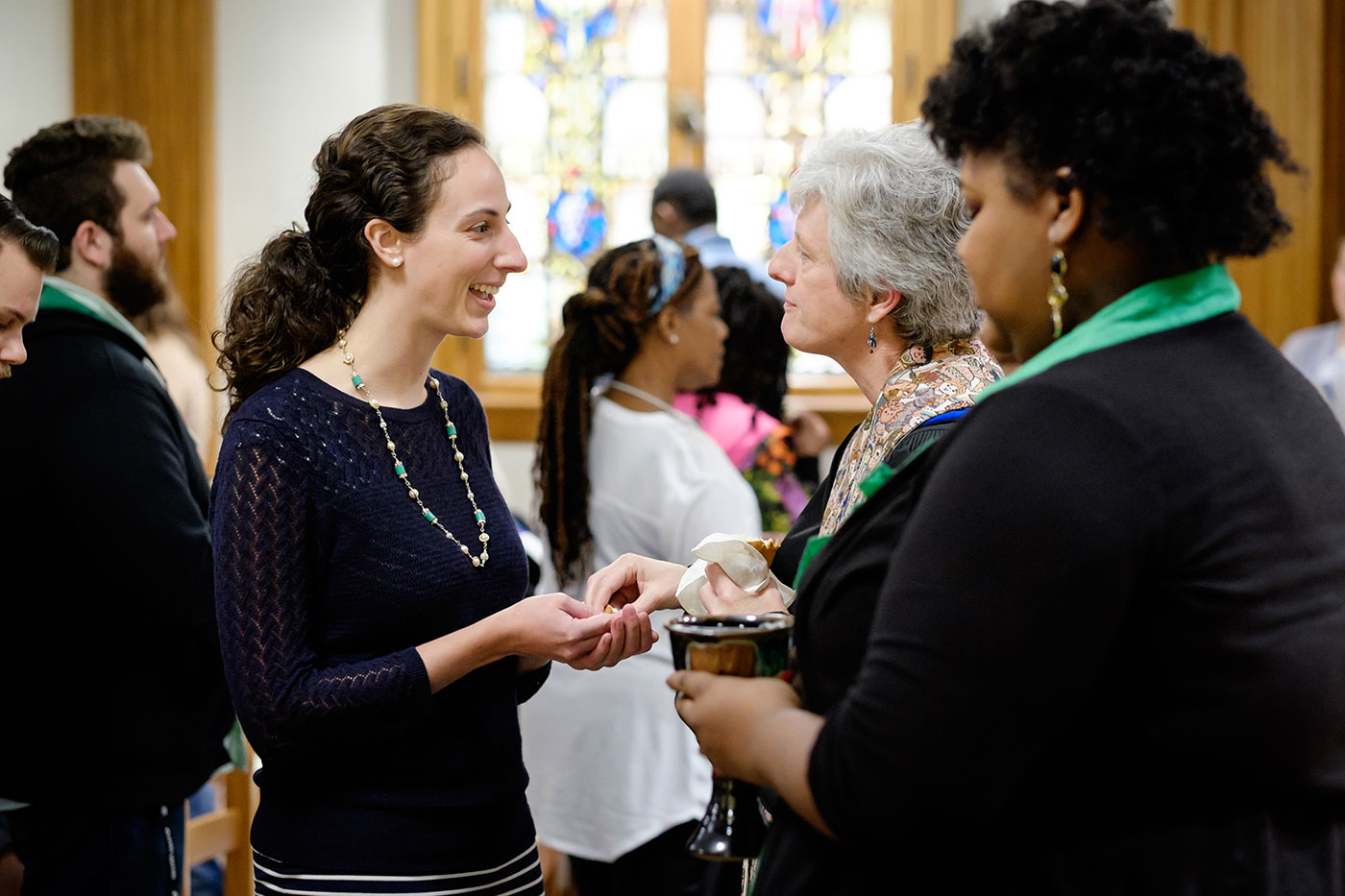 Community Worship 
We study. We teach. We learn together. We also worship together. Weekly chapel services at the School of Divinity give students, faculty, staff, and community friends an opportunity to encounter God as we pray and sing together.  School of Divinity worship services also give worshippers unique opportunities to embody what they are learning in classrooms, even to infuse that learning with spiritual and theological insights peculiarly present when a community prays together.
Whether we hear the voices of nationally known preachers or experience the preaching gifts of local pastors, or celebrate the homiletical skills of third year students, or listen as faculty members craft that all important move from texts to sermons, the community has a chance in School of Divinity worship services to reflect together on God's presence and grace in our community and for the world.
The work of the people in worship services is sacred work, but it is also educational work as it unfolds in a theological school. What do we learn as we pray together? Responses emerge in the form of questions stirred by our worship:  What does it mean to pray together, coming as we do from such different theological places and spaces? How does what we learn in the classroom shape what we practice in worship? How do our weekly practices of prayer and praise move out through institutional doors and into the worlds where we live and work?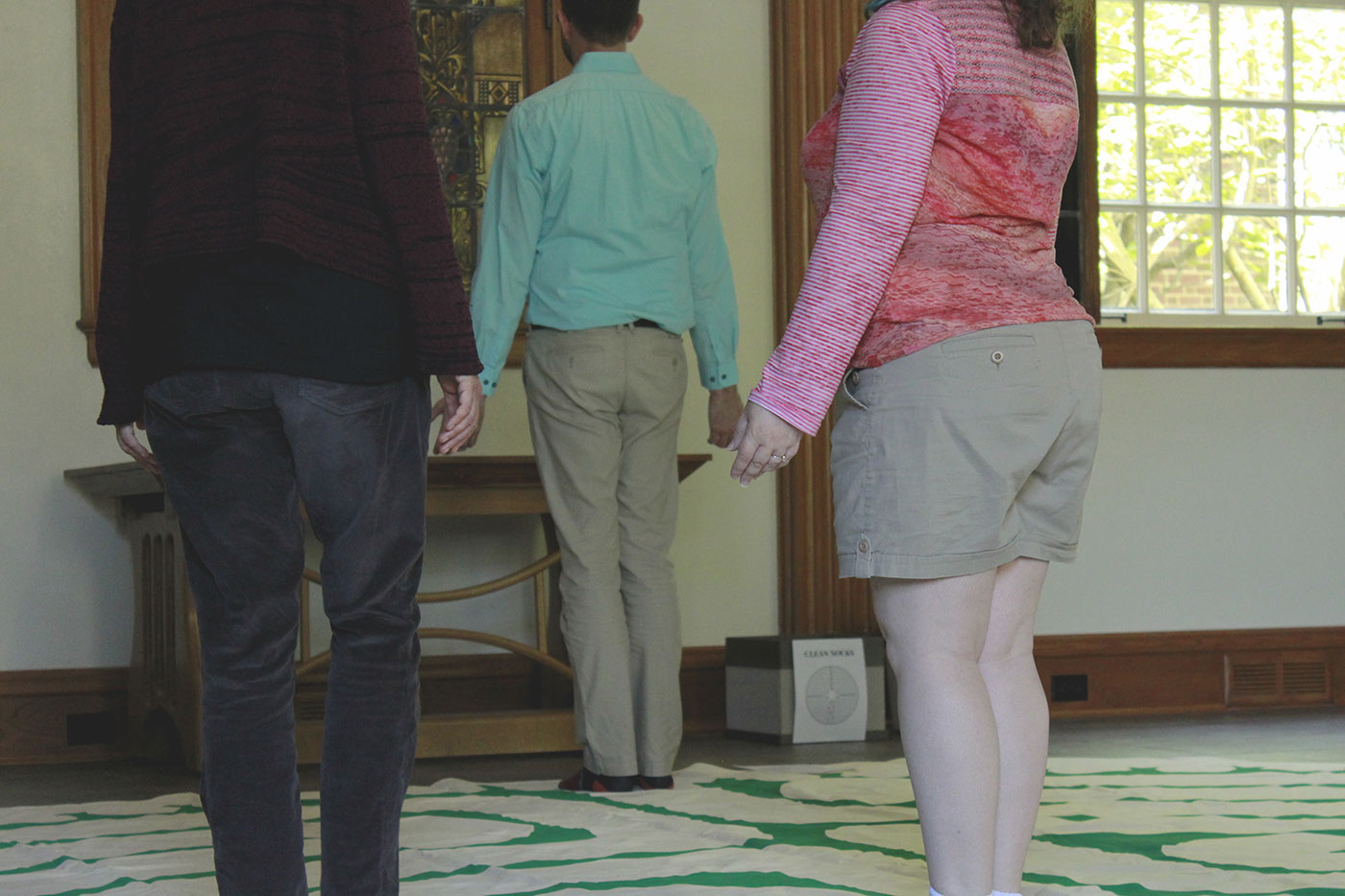 Spiritual Life
A diverse series of programs and opportunities is available to all members of the School of Divinity community to explore and enhance their faith and spirituality.
Prayer and Meditation Room
Located in Wingate 213, the prayer and meditation room is available for students, faculty, and staff during the semester 8:00 a.m. – 4:00 p.m., Monday through Friday.
Retreat Resources
An important aspect of nurturing the spiritual life is taking time away from the routines of life, school, and work to ground ourselves in God and listen attentively to the Spirit. Going on retreat – seeking spiritual direction, taking Sabbath, or even building community with others – is a powerful way to nurture and grow our spiritual lives. There are a number of centers and spaces in North Carolina that offer retreats for individuals and groups to reconnect with the Divine and remember who we are created to be.
Care for your spirit by checking out these retreat resources.
Worship Opportunities in Winston-Salem
Finding a faith community to join during your journey at the School of Divinity is important, not only for support, but for spiritual growth and community involvement. To help you find a church, we've put together a Worship Opportunities Resource Guide with local churches suggested by current students. Please note that this is not meant to be an exhaustive list of worship opportunities in Winston-Salem, but an accurate representation of the diversity of worshipping communities.