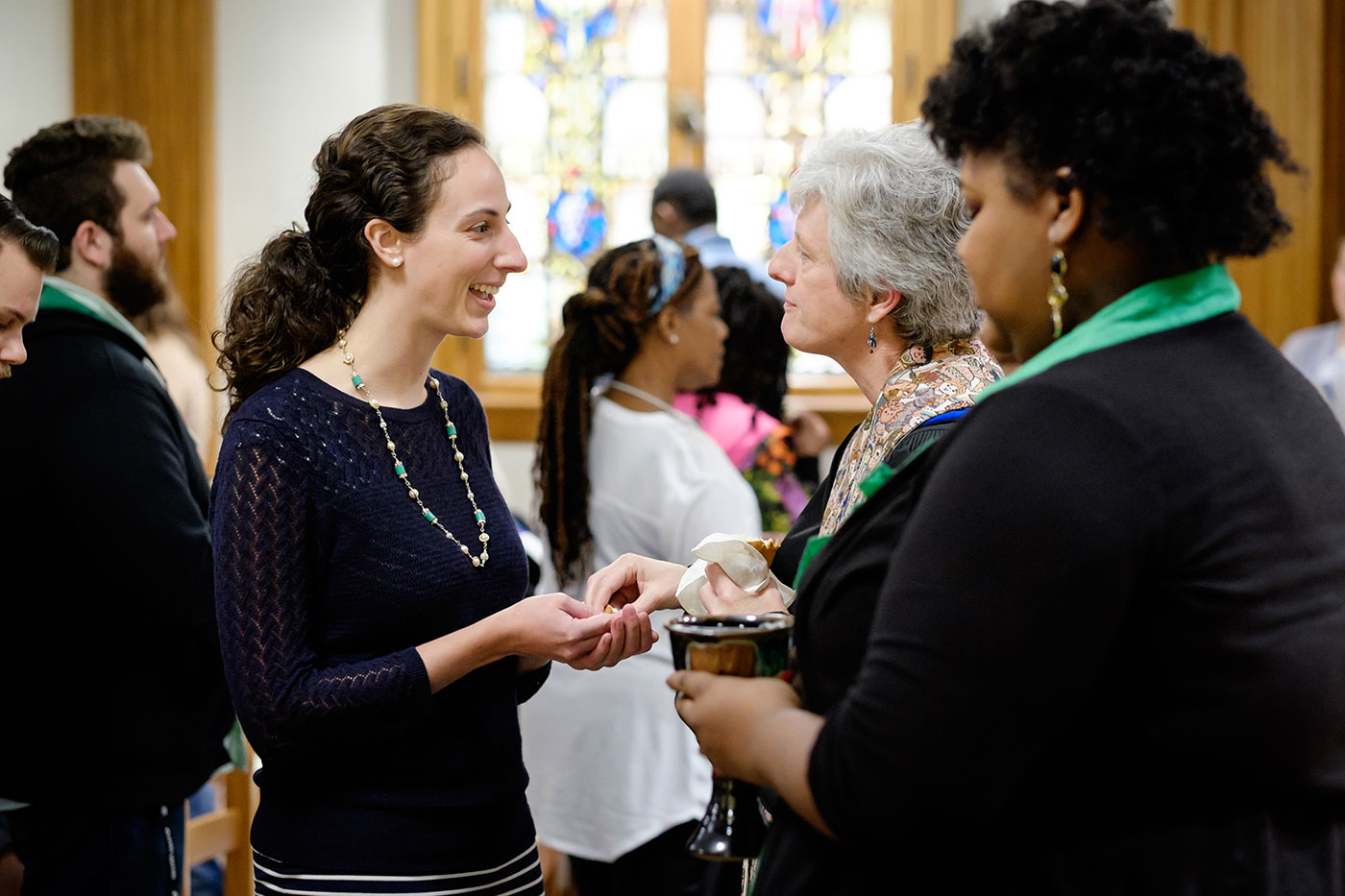 Community Worship
Worship is held on Tuesdays and Thursdays at 11:00am in Davis Chapel, located in Wingate Hall.
We study. We teach. We learn together. We also worship together. Weekly chapel services at the School of Divinity give students, faculty, staff, and community friends an opportunity to encounter God as we pray and sing together.  School of Divinity worship services also give worshippers unique opportunities to embody what they are learning in classrooms, even to infuse that learning with spiritual and theological insights peculiarly present when a community prays together.
Whether we hear the voices of nationally known preachers or experience the preaching gifts of local pastors, or celebrate the homiletical skills of third year students, or listen as faculty members craft that all important move from texts to sermons, the community has a chance in School of Divinity worship services to reflect together on God's presence and grace in our community and for the world.
The work of the people in worship services is sacred work, but it is also educational work as it unfolds in a theological school. What do we learn as we pray together? Responses emerge in the form of questions stirred by our worship:  What does it mean to pray together, coming as we do from such different theological places and spaces? How does what we learn in the classroom shape what we practice in worship? How do our weekly practices of prayer and praise move out through institutional doors and into the worlds where we live and work?
Current Worship Schedule: Fall 2019