Main Content
Wake Forest Fund – School of Divinity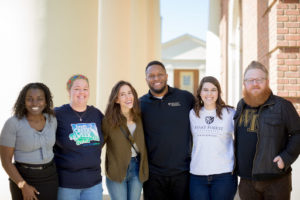 At the School of Divinity, the annual fund directly supports our MDiv students, who are called to work for justice, reconciliation and compassion. It is because of generous supporters that help these exceptional students attend Wake Forest University, earn their Masters of Divinity, and become remarkable and dynamic faith leaders.
Your gifts to this fund play an integral role in shaping tomorrow's leaders for a life of service. All who enroll at the School of Divinity receive some form of financial aid. Your gift will help provide scholarships to students and allow them to focus on their academic pursuits rather than their financial obligations.
---
Divinity Internships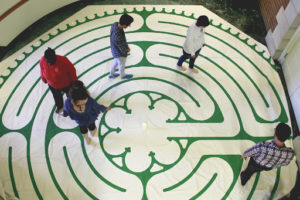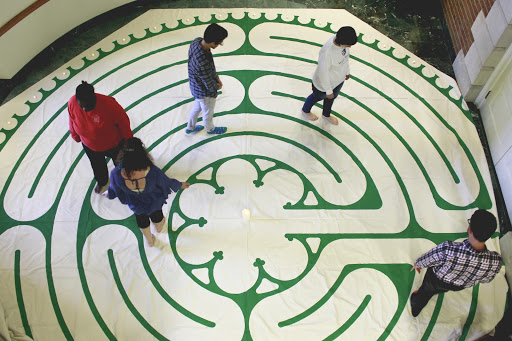 The Art of Ministry program attends to three related sources of ministry wisdom: ministerial identity, ministry practice, and theological reflection.
Students have the opportunity to be deeply involved in community engagement and internships throughout the region of our state, engaging ministries addressing poverty, child welfare, LGBTQ advocacy, chaplaincy, palliative care, community-supported agriculture, racial justice work, community organizing, refugee resettlement, prisoner re-entry, disability accommodation, and advocacy for victims of sexual assault.
---
Baptist Commons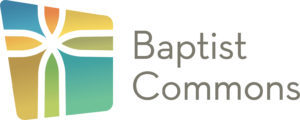 Amidst the school's broad, ecumenical future, its Baptist heritage holds value for students, alumni, and the institution itself. School of Divinity graduates have thrived within Baptist life, where alumni have served in significant positions of leadership in local churches and in larger denominational bodies. School of Divinity graduates have been among the strongest voices for progressive change and inclusion within their Baptist denominational bodies, and the school has been noted for its influence in shaping such a perspective.
The Baptist Commons will aid in the continuation and creative imagining of how we can best support the holistic educational formation of faith leaders who embrace Baptist identities and connections.
---
Food Health Ecological Well-Being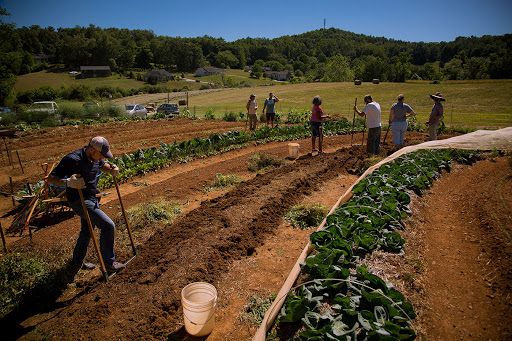 Religious leaders today have unique and growing opportunities to impact congregations and communities by understanding the synergistic relationship between food, health, and ecology as each is broadly defined.
Public health leaders and institutions and religious leaders and institutions share much history and at least one goal:  the well-being of humans and the communities in which they live, work, and play. Religious leaders today become more effective when they cultivate a holistic view of wellness and learn strategies for helping faith communities embody this view in worship, education, mission, and other programs.
This Master of Divinity concentration explores the implications for and intersections of contemporary religious leadership with foodways, the health of the public, and ecology.
---
Rev. Dr. John Mendez Scholarship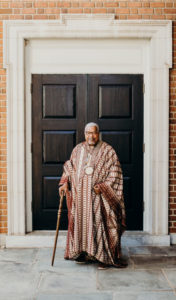 Prophet, Preacher, Pastor, Professor, Philosopher, Psychotherapist and Activist. These are just a few words that describe the life, work, and ministry of the Rev. Dr. John Mendez. Dr. Mendez has been the senior minister of the Emmanuel Baptist Church since 1983. He believes in a holistic approach to ministry in which people come to recognize the interrelatedness of the social and the spiritual, the sacred and the secular. In short, he believes in ministering to the whole person.
The Wake Forest University School of Divinity asks that you help us establish a new endowed scholarship to be named the Dr. John Mendez Scholarship for Black Church Leadership and Social Justice Ministry. The minimum amount required for a new named scholarship is $100,000.
It is our hope to honor such a remarkable prophet, preacher, and activist by awarding the scholarship to students who intend to pursue vocational ministries within churches that presently or have historically ministered to predominantly black or African American congregations.
If you're interested in supporting this scholarship, please contact Sheila Virgil at virgils@nullwfu.edu and be sure to include your full name, email, and phone number.