Main Content

Preparing for Doctoral Studies
The Discernment Process
Thinking about a PhD in Practical Theology? Biblical Studies? Church History? Or another area?
The discernment process for pursuing a PhD can be quite a journey. The main key is to know what you are passionate about and what academic questions make you come alive. A few other things to consider are lifestyle changes. Do you have the time to devote to PhD work? What about your significant other or your children? Can you afford to relocate? Lastly, why are you pursuing the degree?
These are by no means easy questions. The links below may be useful in helping you continue to discern whether a PhD is the right path for you.
Funding
Funding is always important there are different paths you can take to fund your PhD studies. Below are some useful links to finding the funding that may work best for you. Please also keep in mind that each school you apply to will also have their own set of financial aid and funding opportunities.
Networks and Resources
There are multiple networks and resources that are available both as a student interested in doctoral research and as a doctoral student. The list below is only the start.
Events to Consider Attending
Preparation Guide
It is important to have a strategic plan while pursuing the M.Div.   Following this checklist will help you account for all the things you need to do and engage to successfully apply to Ph.D. programs.
Mentorship

One of the key components  of preparing yourself for doctoral work is to find a couple of key mentors who have been through the process before and can guide you each step of the way. Professors and former PhD students are good candidates for cultivating mentorship.

Research

It is never too early to begin research based on questions you are most passionate and curious about. The more you read, the better. A thorough (not necessarily exhaustive) knowledge of your desired field will make you a stronger PhD candidate. Moreover, the more you know about your field will help you to determine which schools might be best for you to apply to based on their faculty and degree offerings.

Multiple Places

When deciding which schools to apply to, consider multiple options. Many schools only select a handful of candidates each year. It is important to know the acceptance rates of the programs you apply for and to plan accordingly. Generally, you should strive to apply for about five to eight programs.

Take the Right Courses

Based on your field of interest, find out what courses will give you the foundational knowledge you need. It is good to take full credit courses (not just one credit courses) related to your field. Make your field a significant part of your transcript if you can help it. For instance, if you are interested in biblical studies, consider taking two or three biblical studies courses a year. Moreover, be sure to take an appropriate number of language courses. Proficiency in multiple languages is almost always preferred for PhD programs.
 Recommendations

One of the biggest and most important components of your doctoral application will be your recommendations. It is always best to have strong people recommend you for your programs. In an ideal situation, those who have mentored you and are in your field should be the people you approach for your recommendations. Make sure those who recommend you know you extremely well and are notified well in advance before your application deadlines.

Deadlines

It is wise to begin and maintain a well organized calendar of application deadlines. This will assist you in planning ahead and gathering your materials. You will need things such as transcripts, resumes, recommendations, writing samples, personal statements, and test scores. Be sure, you are planning to obtain these in a timely matter. As much as you can, procrastination and last minute applications should be avoided.

Writing Sample

As you maneuver through your master's program, try to cater your papers to your research interest. When applying to PhD programs, you will be expected to provide a writing sample that demonstrates your skills and research ability. Look to and thesis or capstone paper you have to write for your master's degree to serve in this capacity.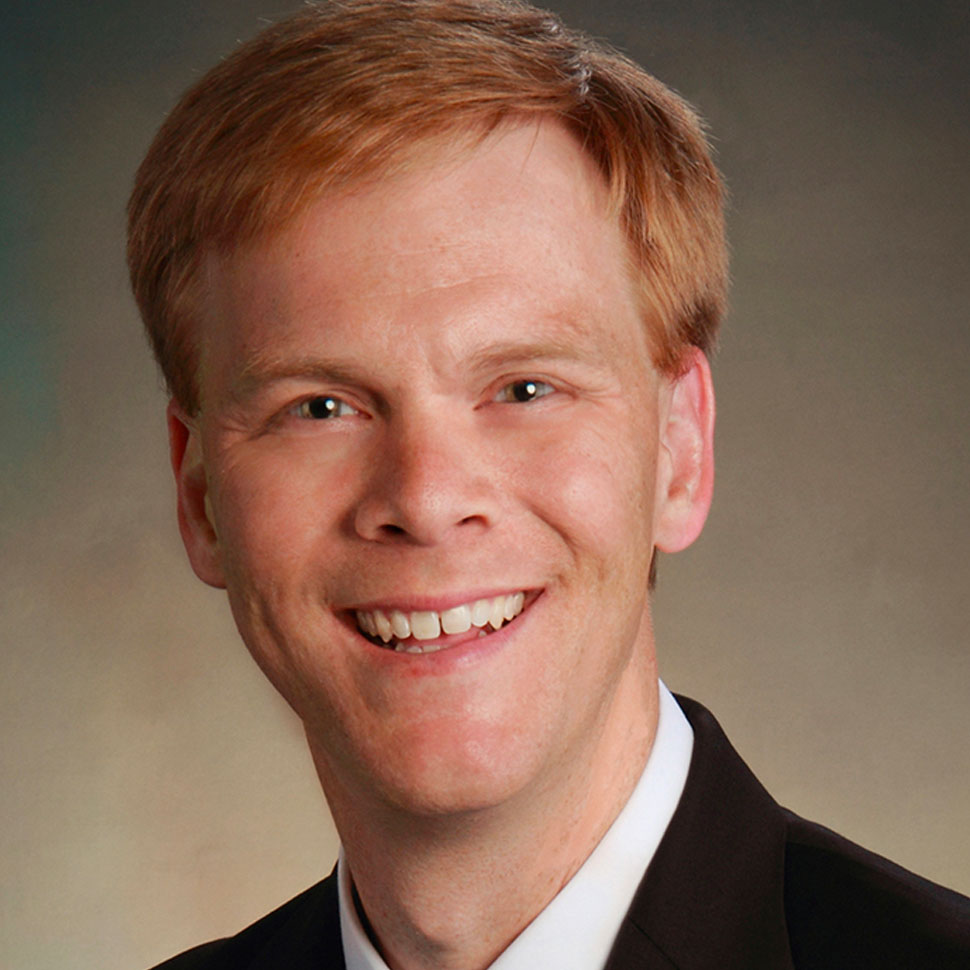 Noel completed his doctoral studies at Vanderbilt University (Nashville, TN) from August 2005 to May 2012. His dissertation topic was, "Preaching about Race: A Homiletic for Racial Reconciliation." Noel received full tuition plus a stipend from Vanderbilt and did not receive any funding from additional sources for his program of study.
Why did you chose to pursue a PhD, how did that decision related to your vocation, and how has it impacted your career?
"I chose to pursue a PhD because I sensed God calling me to doPhD work and because I aspired to teach at a college or theological school in addition to being a pastor. Completing aPhD. has enhanced my research and writing skills as well as my theological understanding. It has therefore refined my pastoral ministry, especially in the area of preaching. Holding a Ph.D. has strengthened my resume when applying for pastoral positions. It has also afforded me the opportunity to teach courses for Vanderbilt Divinity School, Carson-Newman University, and Central Baptist Theological Seminary, as well as to serve as Field Supervisor for the David G. Buttrick Certificate Program in Homiletic Peer Coaching at Vanderbilt Divinity School. My doctoral research in the area of race has equipped me to pursue a fruitful partnership between the predominantly white congregation that I pastor and a predominantly black congregation in the same town. The opportunity to complete aPhD, which stemmed directly from studying with Rev. Dr. Brad Braxton at Wake Forest Divinity School, has benefitted my vocational development in countless ways."
If you could give advice to students considering PhD work, what would it be?
"My first recommendation would be not to do a Ph. unless you have a clear vocational reason. My second recommendation would be to consult with your family or support system to seek their solidarity and support throughout the program. My third recommendation would be to choose carefully an academic mentor and area of research that you find inspiring. My fourth recommendation would be to avoid student loan debt as much as humanly possible. My fifth recommendation would be to practice self-care with attention to your physical, mental, emotional, social, and spiritual health, especially during coursework and qualifying exams. My final recommendation would be to persevere steadily throughout the program. The quality of endurance is critical for completing a PhD."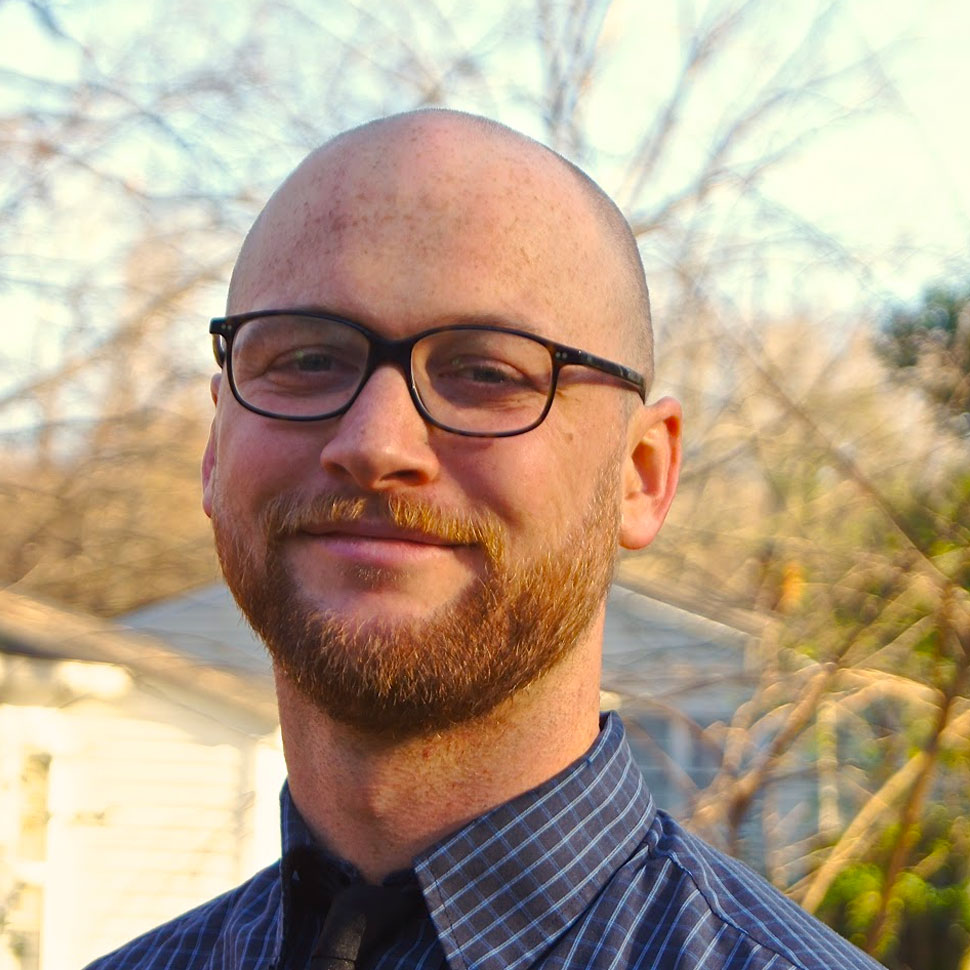 Ryan completed his doctoral studies at Fuller Theological Seminary (Pasadena, CA) from August 2011 to November 2015. His dissertation topic was, "Radical Friendship: The Politics of Communal Discernment." Ryan received a full tuition scholarship from Fuller and did not receive any funding from additional sources for his program of study.
Why did you chose to pursue a PhD, how did that decision related to your vocation, and how has it impacted your career?
"The main reason I decided to pursue a doctorate was that I had more to learn, more questions to pursue, in a specific discipline. I also sensed a vocation to teach other people how to navigate questions at the intersection of theology, politics, and ethics in the same way that I had been taught, and getting a PhD was necessary to that goal. Going through doctoral work equipped me with a way of thinking through these questions (rather than a set of answers) that is crucial to my career as a teacher, but would also be relevant if I found myself in another position in the future."
If you could give advice to students considering PhD work, what would it be?
"First, be very careful about where you apply. Whether you like it or not, and no matter what caveats or disagreements you may have with your school while you attend, at the end of the day that school's name will be on your degree—even before your doctoral mentor—and thus color people's impressions of you and the jobs available to you. Second—and I know this can sound glib or annoying—I would not go into any amount of debt to get a PhD in the humanities. The job market is brutal, as anyone can tell you. Think in terms of goals rather than means: what is it that you want to be doing with your life? If you can do it without a PhD, try that route."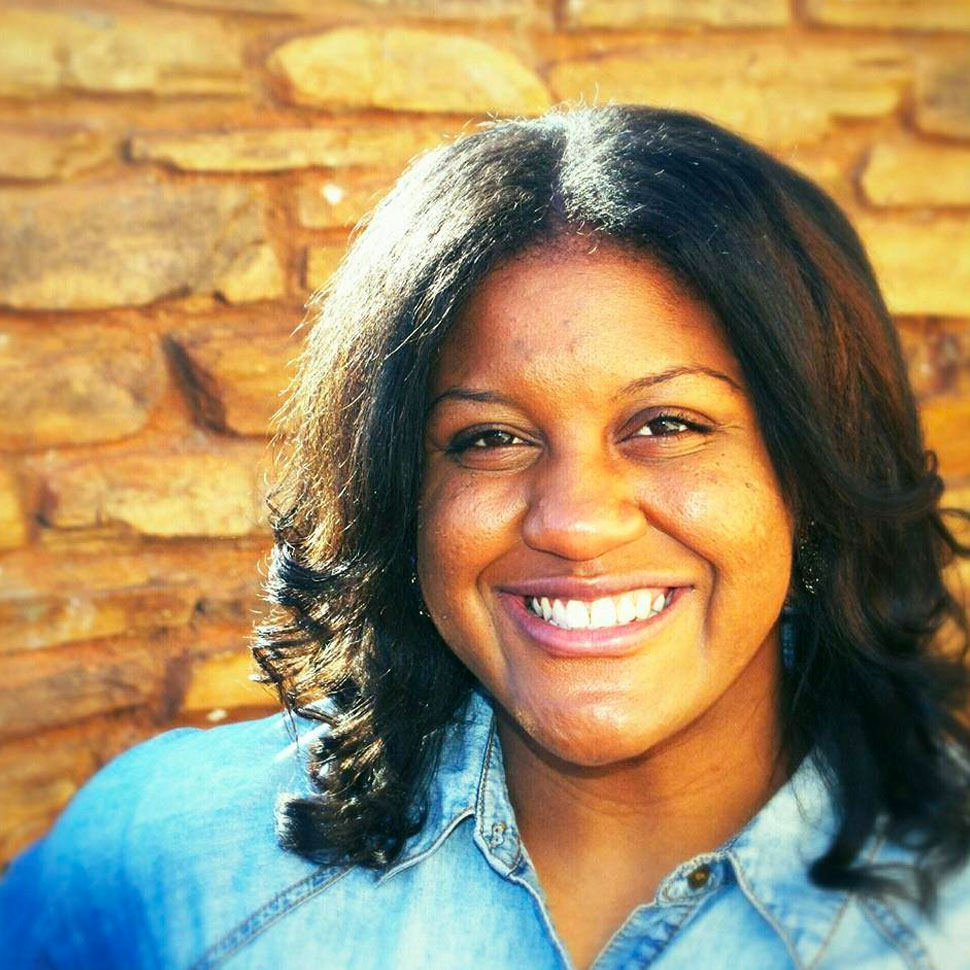 Jessica is completing her doctoral studies at Claremont School of Theology (Claremont, CA). She began in 2016 and plans to complete her program in 2020. Her dissertation topic is centered around creating culturally competent curriculum in ACPE through the use of literature written by and about women of color. Jessica received a partial tuition scholarship from Claremont and is utilizing funding from the United Church of Christ and Disciples Seminary Foundation for her program of study.
Why did you chose to pursue a PhD, how did that decision related to your vocation, and how has it impacted your career?
"After engaging in CPE for three years through an internship and residency program, I noticed how many white CPE students were hesitant to work with patients of color. Due to health disparities, people of color are being hospitalized at an overwhelming rate. I began to wonder how, then, can white chaplains become prepared to work with patients of color within their hospital units. My PhD relates directly to my vocation as it will prepare me to be an effective ACPE supervisor who can advocate for cultural competency curriculum within ACPE settings as well as serve as an example on the effectiveness of such training within the ACPE world."
If you could give advice to students considering PhD work, what would it be?
"It is critical to walk into a PhD program with a somewhat concrete understanding of one's dissertation and research project. PhD work is very challenging and pushes one spiritually, academically, emotionally and physically – therefore, preparation is key!"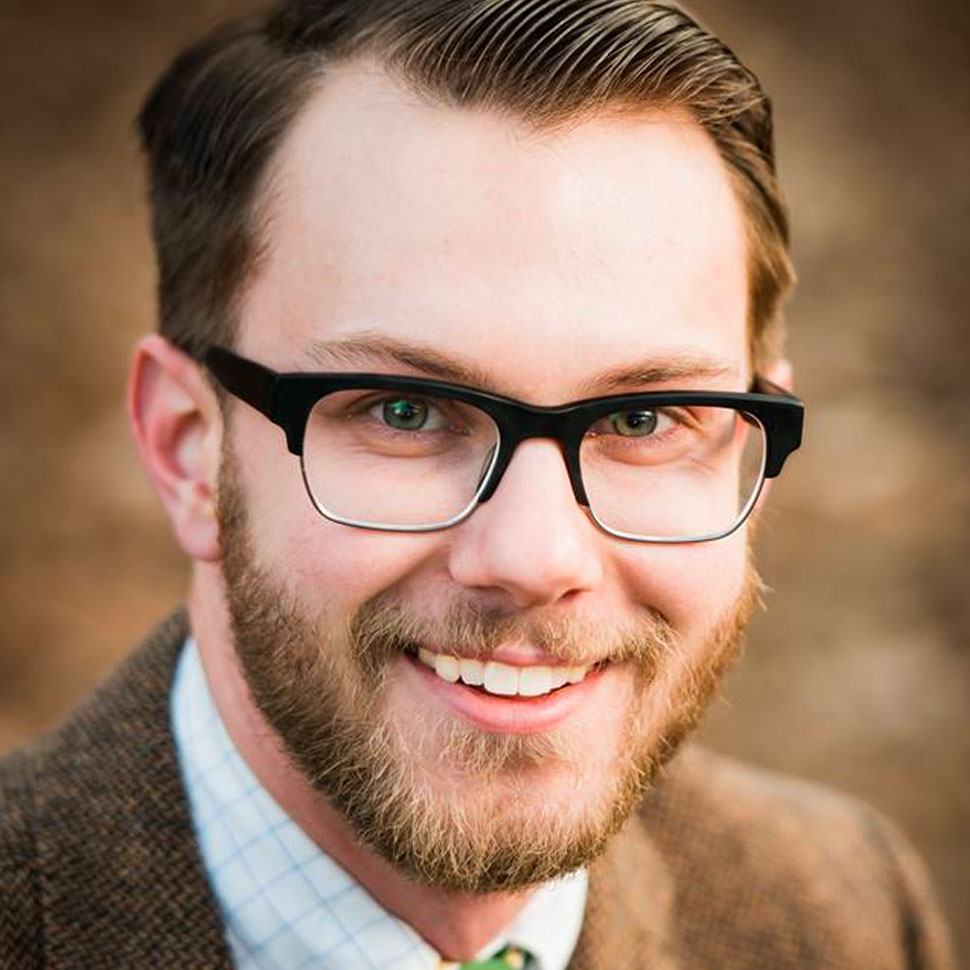 Andrew is completing his doctoral studies at Florida State University (Tallahassee, Florida). He began in 2015 and plans to complete his program in 2019. Her dissertation topic is, "Protestant Theological Education in Antebellum America." Andrew received a full tuition plus stipend scholarship from Florida State and is not utilizing any funding from additional sources for his program of study.
Why did you chose to pursue a PhD, how did that decision related to your vocation, and how has it impacted your career?
"In short, I had questions that I wanted to further explore about the history of Christianity in America, but more broadly, I believe that Christians often do not take the time to study and know the history of their own traditions thoroughly enough. I felt called to be someone who takes history seriously within the church, and helps others see its importance and relevance to the church today."
If you could give advice to students considering PhD work, what would it be?
"On the optimistic side: Ask questions. Read. Write. Embrace your intellectual curiosity. On the pessimistic side: Ask yourself whether or not you want to devote the next 5-7 years of your life to completing a degree in one of the most highly competitive job markets there is. There are many appealing aspects to pursuing doctoral work, but the realities of the job market and the financial strain are factors of academic life that students should weigh heavily into their decision making process."