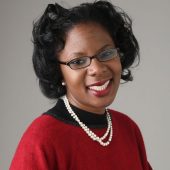 Melanie L. Harris
Director of the Food, Health, and Ecological Well-Being Program
336.758.5000
mharris@wfu.edu

Dr. Melanie L. Harris is Professor of Black Feminist Thought and Womanist Theology jointly appointed with Wake Forest School of Divinity and the African American Studies program at Wake Forest University. Dr. Harris is also the Director of the Food, Health and Ecological Well-Being Program. A graduate of the Harvard Leadership Program, Dr. Harris is a former American Council of Education Fellow and Founding Director of the TCU African American and Africana Studies program. Her research and scholarship critically examines intersections between race, religion, gender and environmental ethics. She is the author of many scholarly articles and books including Gifts of Virtue: Alice Walker and Womanist Ethics (Palgrave), Ecowomanism: Earth Honoring Faiths (Orbis) and co-editor of Faith, Feminism, and Scholarship: The Next Generation (Palgrave) as well as numerous journal articles and book chapters.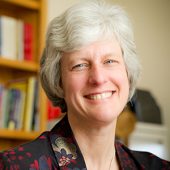 Jill Y. Crainshaw
Blackburn Professor of Worship and Liturgical Theology

Crainshaw emphasizes in her writing and teaching how Christian worship and leadership arise from and return to human experience. Her newest book, When I in Awesome Wonder: Liturgy Distilled from Everyday Life (The Liturgical Press, September 2017), explores how worship's sacramental elements such as bread, wine, and water are connected to local fields and farmers, waters and artisans. Crainshaw's teaching focuses on intersections between religious leadership and sustainability, social justice, and "grounded" human experiences. Crainshaw is the program director for the School of Divinity's clergy leadership program, Clergy Making a Place: Early Career Pastors as Generative Community Leaders, funded through the Lilly Endowment, Inc. She is an ordained teaching elder in the Presbyterian Church (U.S.A.). Crainshaw is a regular contributor to Patheos' Unfundamentalist Christians and The New Verse News, an online publisher of "politically progressive poetry on current events and topical issues." Crainshaw recently edited two student publications, Uncommon Words, Common Worship (Library Partners Press, WFU, 2016) and Words Made Flesh: A Collection of Poems and prayers for Worship (Library Partners Press, WFU, 2017). Both books feature student liturgical writing completed as part of a course project.
Course(s) taught with an emphasis on food, health, and ecology:
– Roots and Branches: Eco-Judaism in Context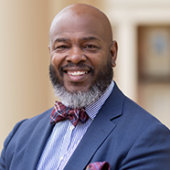 Derek S. Hicks
Associate Professor of Religion and Culture

Hicks teaches and researches broadly in the areas of African American religion, religion in North America, race, the body, religion and foodways, theory and method in the study of religion, Black and Womanist theologies, and cultural studies. Currently he serves as co-chair of the Religion and Food Group at the American Academy of Religion. Dr. Hicks is the author of the book Reclaiming Spirit in the Black Faith Tradition (Palgrave Macmillan, 2012). He is currently working on a second monograph entitled Feeding Flesh and Spirit: Religion, Food, and the Saga of Race in Black America (under review with UNC Press). In addition, he served as assistant editor of the volume entitled African American Religious Cultures (ABC-CLIO Press). He also contributed chapters for the books Blacks and Whites in Christian America: How Racial Discrimination Shapes Religious Convictions (New York University Press, 2012) and to the edited volume Religion, Food, and Eating in North America (Columbia University Press, 2014). In support of his scholarship, Dr. Hicks has been awarded fellowships and grants from the Ford Foundation, the Fund for Theological Education, the Louisville Institute, the Henry Luce Foundation, and the Wabash Center.
Course(s) taught with an emphasis on food, health, and ecology:
– Culinary Culture in Black Religious Experience