Professor of Black Feminist Thought and Womanist Theology
Director of the Food, Health and Ecological Well-Being Program.
Dr. Melanie L. Harris is Professor of Black Feminist Thought and Womanist Theology jointly appointed with Wake Forest School of Divinity and the African American Studies program at Wake Forest University. Dr. Harris is also the Director of the Food, Health and Ecological Well-Being Program. A graduate of the Harvard Leadership Program, Dr. Harris is a former American Council of Education Fellow and Founding Director of the TCU African American and Africana Studies program. Her research and scholarship critically examines intersections between race, religion, gender and environmental ethics. She is the author of many scholarly articles and books including Gifts of Virtue: Alice Walker and Womanist Ethics (Palgrave), Ecowomanism: Earth Honoring Faiths (Orbis) and co-editor of Faith, Feminism, and Scholarship: The Next Generation (Palgrave) as well as numerous journal articles and book chapters.
Dr. Harris comes to Wake Forest from Texas Christian University where she served as Associate Dean of Diversity, Equity and Inclusion as well as a Professor of Religion and Ethics. A former broadcast journalist, Dr. Harris has worked as a news producer for ABC, CBS, and NBC affiliates. A community leader whose passion for education is linked to a commitment to social justice, she has also served as an educational consultant with the Ford Foundation, the Forum for Theological Exploration, and the Wabash Center for Teaching and Learning in Theology and Religion, Lilly Endowment Inc. She has served on the executive board of the Society for the Study of Black Religion and the Board of Directors of KERA-TV/Radio, the American Academy of Religion and the Society of Christian Ethics. Dr. Harris has been awarded several prestigious awards and academic fellowships including the AddRan Administration Fellowship and GreenFaith Fellowship. Dr. Harris earned her PhD and M.A. degrees from Union Theological Seminary in The City of New York, an M. Div. from Iliff School of Theology and a B.A. from Spelman College.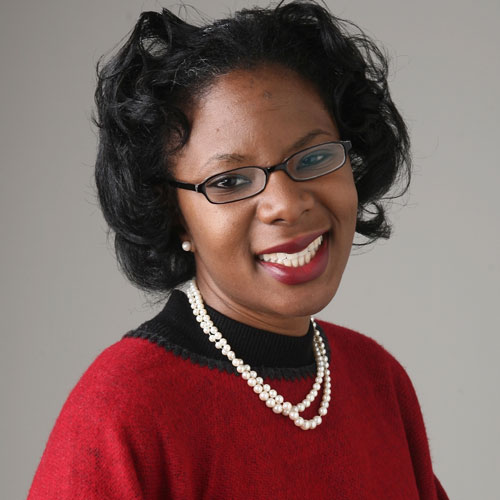 Contact
Email: mharris@wfu.edu
Phone: 336. 758.5000
Media Requests
The Office of Communications is responsible for communicating information regarding faculty research, programs, and other news to appropriate media sources. Faculty are available to provide comment for a story or be interviewed (recorded and/or live). To request, contact Cheryl Walker, director of news and communications for Wake Forest University.