Main Content
We are committed to financial well-being and forming ministers who engage finances responsibly. For that reason, we seek to create a culture that shapes the habits and skills of pastoral leaders, promoting financial well-being for themselves and the communities they serve.
This process begins as you consider theological education and continues with on-campus opportunities and online tools, financial peer mentoring, and career services and vocational discernment. The program is centered around four core elements:
Formation
Enabling students to focus on building financial competency through annual assessment meetings with the Office of Financial Aid, workshops and seminars, peer mentors, and technological resources.
Education
Enhancing our curriculum with new courses that will empower students with the knowledge and skills to promote congregational financial health and enable our students to engage the theological, ethical, and spiritual aspects of money.
Integration
Partnering with summer internship placements for paid ministerial employment for students, ministry internships provide students with vital opportunities to integrate what they are learning in courses with what they encounter in actual ministry settings. Nearly all students need to work during the summer to finance living expenses. This program element affords a paid work opportunity with valuable ministry experiences.
Research
Addressing the most critical issues facing future ministers requires research on student debt. We will explore several questions using a combination of research tools and strategies in order to sustain our efforts and effectiveness with financial well-being.
Upcoming Financial Well-Being Events:
Join Rev. Rayce J. Lamb, a Certified Financial Education Instructor and the Director of Ministry & Vocational Exploration at Wake ...
See full calendar
Financial Literacy Resources
Cash Course
Your real-life guide to taking charge of your money. Our online personal finance tools help you build real-life-ready financial skills and includes Online budgeting tools, financial goal setting, and more.
Deciding How Much to Borrow
Provides helpful tips to help you determine how much to borrow.
MyMoney
Dedicated to teaching the basics of financial education. This is a helpful resource, especially if you need advice or assistance to buy a home, balance your checkbook or invest in your 401k.
Building and Repairing Credit History
Another helpful link from Debt.org. Here you may find information on basic credit reporting as well as some helpful tips on improving your score.
The Simple Dollar's Debt Payoff Calculator
Helps you understand your debt, what happens when you pay a little extra, and compare your current payoff approach against an accelerated payoff plan.
Financial Planning Apps
Mint.com allows you to automatically track all your checking accounts, saving accounts, and credit cards in a central location, neatly categorizing and displaying the transactions along the way with informative graphs.  Free
Spendee
An app that analyzes your income and expenses prior to providing a slew of financial advice and revealing infographics detailing your expenditures. You can also set frequent payments, enable intelligent notifications, snap photos of important bills and notes, and export your data and editable categories to Excel, CSV, and Google Drive. $1.99 
Manilla
Automatic reminders and robust calendar options ensure you stay on top of your latest utility bills, while digital filing cabinets house your bank statements, notices, offers, and other desirable records. Free 
Dollarbird
A calendar-like app, Dollarbird makes sense for anyone who wants to keep a closer eye on their cash flow for better financial planning purposes. Free
Success Stories
Graduate Free: Navigating Education without Student Debt. Read more from Dan Macleay of Denver Seminary.
CashCourse at Wake Forest: Measuring and Adapting Student Engagement. Read more from CashCourse Success Stories.
Tracy Bindel paid off her loans just over three years after her college graduation. Read more from CNN Money (December 3, 2014).
Self-Awareness and Your Financial Freedom
Tommy Brown (MDiv '15) is a writer, speaker, and develops strategies that support financial development. In this excellent resource, The Seven Money Types, Brown will lead you on a journey of personal discovery as he reveals the seven money types found in scripture, helps you identify the type that best fits you by means of a user-friendly assessment, and coaches you on understanding, affirming, developing, and enjoying your unique approach to money.
"Discovering your money type – whether you are an Abraham (hospitality), an Isaac (discipline), a Jacob (beauty), a Joseph (connection), a Moses (endurance), an Aaron (humility), or a David (leadership) – will bring greater self-awareness, reduce internal financial tension, help you resolve financial conflict with others, and help you grow financially from a faith-based perspective," Brown says. "Walk through the scriptures and find your holistic financial pathway that leads to greater confidence and peace with money."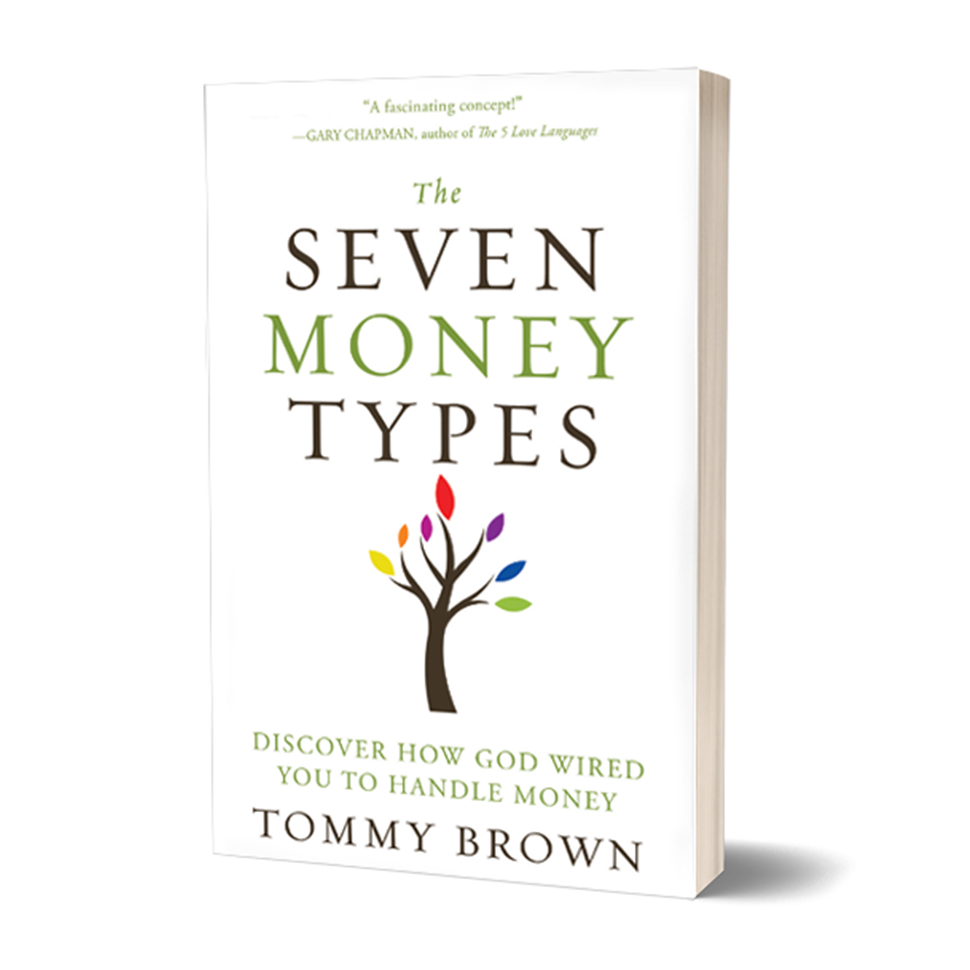 This program has been made possible by a grant from the Indianapolis-based Lilly Endowment Inc.'s Theological School Initiative to Address Economic Issues Facing Future Ministers.