Main Content
The Wake Forest University School of Divinity provides an integrative, multi-disciplinary approach to theological education. One of our aims is to equip women and men to be public religious leaders. Several concentrations within the Master of Divinity degree offer courses that allow students to develop skills and gain knowledge specific to particular fields of study and areas of religious leadership. While concentrations are not required, students can choose a concentration that allows them to explore in greater depth areas of particular interest. Each concentration includes several required foundational courses along with related internship and capstone requirements.
Currently, the following areas of concentration are available:
A religiously pluralistic society needs leaders committed to respectful and collaborative engagement with diverse faith traditions. This concentration will provide students with opportunities for focused study of a non-Christian religious or spiritual tradition and the development of the necessary leadership skills for fostering interfaith understanding and cooperation.
With one general track or three separate tracks in
With the Wake Forest University Center for Energy, Environment, and Sustainability, the School of Divinity offers a certificate that provides students with exposure to sustainability issues in the natural sciences, social sciences and humanities, business management, and law and policy.
Admission to a Concentration
The School of Divinity encourages students to declare a concentration as soon as possible in their course of study in the MDiv program by submitting a Declaration of Concentration form to the Associate Dean for Academic Affairs. Once approved, each student works with the concentration track director to design an appropriate course of study.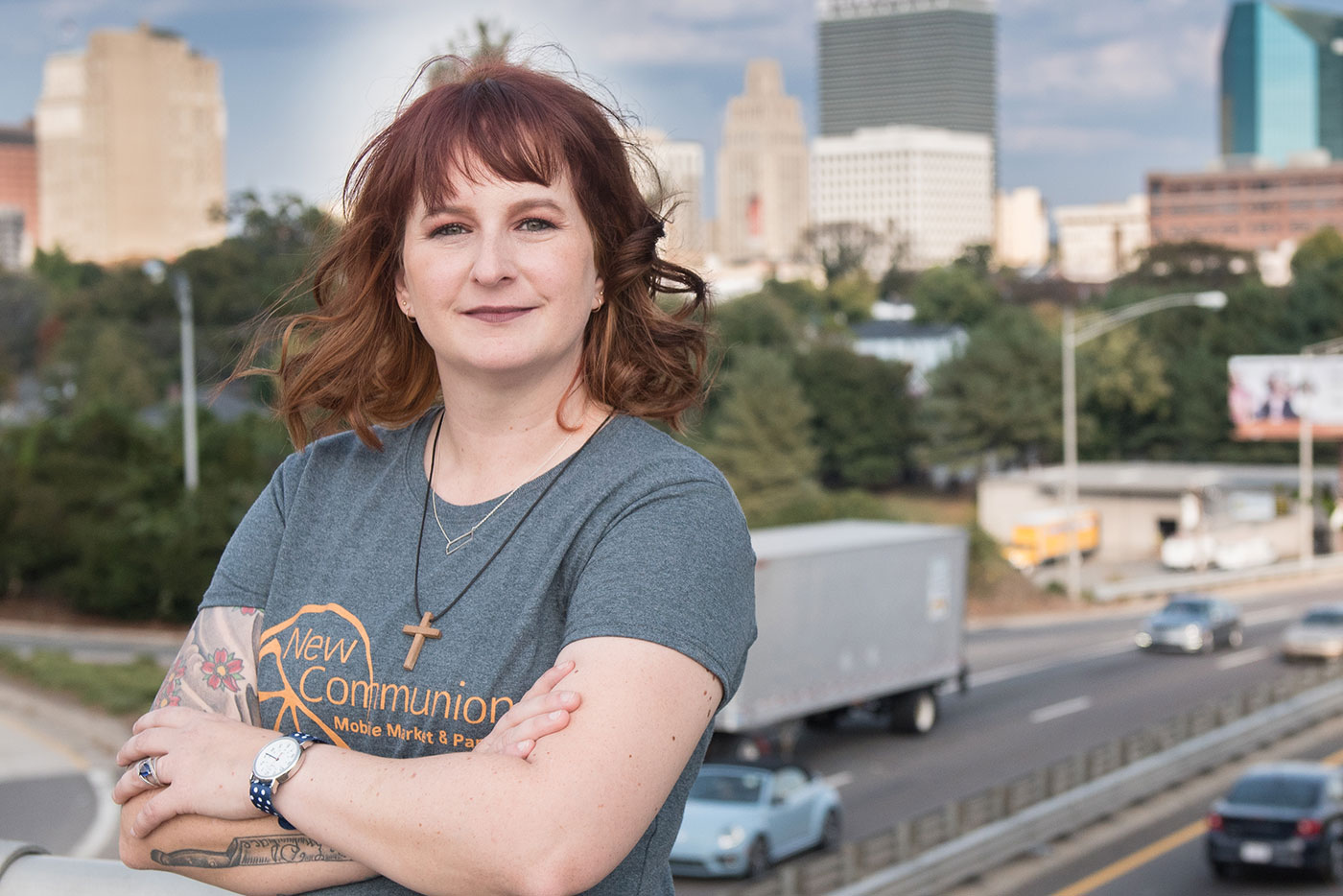 "During my second year of divinity school, I along with other colleagues participated in an interdisciplinary course for the Food, Health, and Ecological Well-Being Program.  In this course students were invited to delve deeper into understandings of theology, ministry, and practice through real research and data. The class was invited to make space for partnerships over privilege.  The idea for my work after graduation, New Communion: Mobile Market and Food Pantry, came out of that experience." Monica Banks (MDiv '17), Founder and Co-Executive Director, New Communion Mobile Market and Pantry