Main Content
Wait Chapel invites you to join us in a virtual Easter service on April 4, 2021, at 8 a.m. The service will feature music from several artists and provide a time of reflection and celebration. In addition to this webpage, the service will also stream on the School of Divinity's Facebook page and YouTube.  Dean Jonathan Lee Walton will serve as the morning proclaimer. In preparation for the Sacrament, we invite you to gather your own elements at home.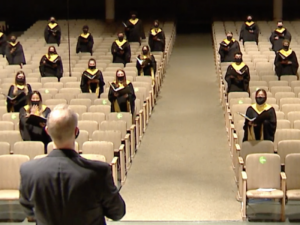 University Chamber Choir
Wake Forest University Chamber Choir is the premier choral ensemble on the university campus. A highly select, auditioned mixed choir comprising students from various academic disciplines, this group performs the standard choral repertoire as well as newly composed and commissioned choral literature. The choir is conducted by Dr. Christopher Gilliam, assistant professor and director of choral activities.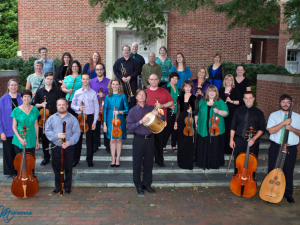 North Carolina Baroque Orchestra
The North Carolina Baroque Orchestra is a period instrument ensemble founded in 2011. The orchestra maintains a goal of presenting refined, stylistic, artistic and fun performances, engaging both the players and the listeners in the stories and historical context behind the music.
University Gospel Choir and Composer Joshuah Brian Campbell
The Wake Forest University Gospel Choir is a student-run organization founded in 1974. It is the oldest multicultural organization at Wake Forest and has a rich history of uplifting others through song. Over the years, the group has performed locally and nationally, recorded an album, and welcomed gospel artists to campus during annual concerts.
Joshuah Brian Campbell's original composition "Stand Up" for the film Harriet, co-written with the film's lead Cynthia Erivo, earned him Critics Choice, Golden Globe, and Oscar nominations.