Main Content
About Gospel Choir
The Wake Forest University Gospel Choir began as a student-run organization founded in 1974. It is the oldest multicultural organization at Wake Forest and has a rich history of uplifting others through song. Over the years, the group has performed locally and nationally, recorded an album, and welcomed gospel artists to campus during annual concerts.
Today, the choir is an official University choir led by award winning composer Joshuah Brian Campbell. Undergraduate and graduate students form the choir and continue to build upon its legacy of celebrating and sharing gospel music.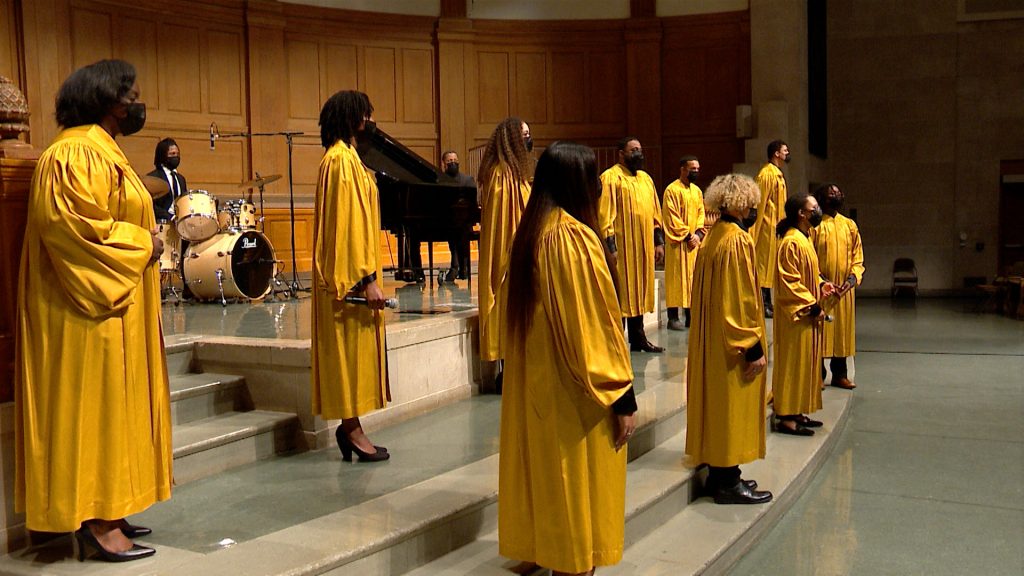 Rehearsal times:
Sunday 6-8 pm in Wait Chapel
Upcoming Events
March 3, 2022: Kickback Concert in Angelou Hall, 6 pm

March 27, 2022: Inauguration Worship Service in Wait Chapel 

April 17, 2022: Easter Worship Service in Wait Chapel
Meet the Director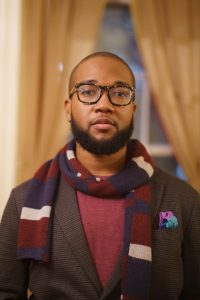 Joshuah Brian Campbell is a singer, composer, songwriter, ministry worker and actor from Cheraw, South Carolina. He is the co-writer, along with Cynthia Erivo, of the Grammy and Oscar-nominated and World Soundtrack Award-winning "Stand Up" (performed by Cynthia Erivo and produced by William Wells and Solomon Fox). Joshuah grew up groomed by Southern Black gospel traditions, and this grounding serves as his vantage point to all the music he performs and composes. He finished a master of divinity at Union Theological Seminary (NYC) in May 2021, where he did work in Hebrew and Greek translation, Christian/faith education, biblical interpretation, and Black religious studies. Counting Vijay Iyer, Yosvany Terry, Imani Uzuri, as well as his childhood choir directors among his most important musical teachers, Joshuah currently serves the student population at Wake Forest University School of Divinity as Director of Music and Arts and Director of the University Gospel Choir.