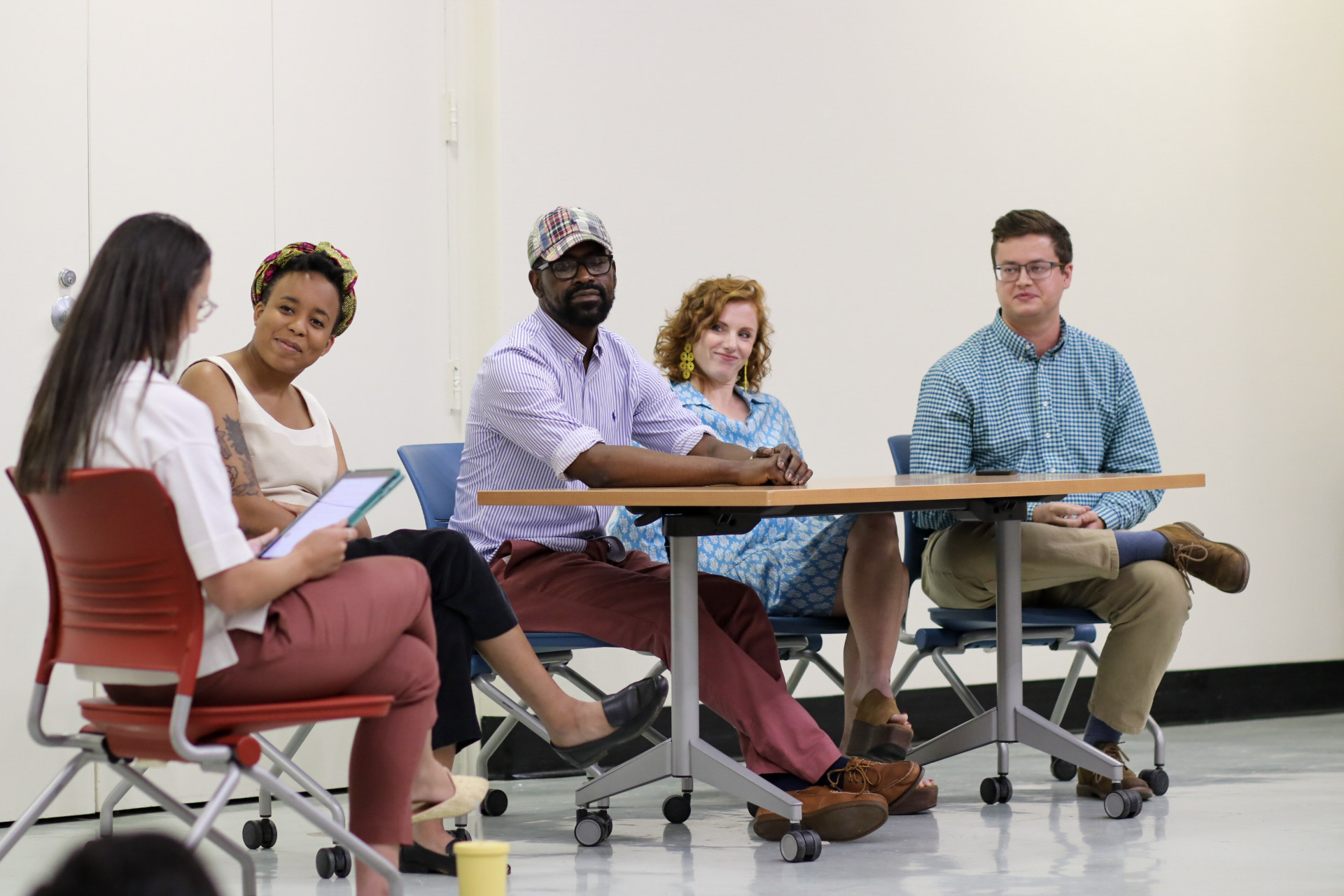 Each student at the School of Divinity brings her or his own interests and lived experiences to our learning community.
Student organizations at the School of Divinity reflect the diversity of student needs and interests, and provide opportunities for leadership in programming efforts and community engagement that reflect our values of justice, reconciliation, and compassion. Student organizations are supported by the Office of Student Services and are given resources through the Student Leadership Council (SLC) to implement activities.
Student Leadership Council (SLC)
The Student Leadership Council (SLC) of the School of Divinity is the constituted student governing body. The SLC gives voice to student concerns in the School of Divinity and in the broader University. Elected by the student body, representatives of the SLC coordinate special events, sponsor various organizations, and appoint students to the School of Divinity's standing committees. The Student Government elects officers in the Spring of each academic year. The Student Leadership Council (SLC) is the established liaison between faculty and students and has established a number of sub-committees to serve our School of Divinity community.
SLC Purposes:
To provide students with programs, activities and services.
To represent the Student Association before School of Divinity's administration.
To collect and raise money to help accomplish these purposes.
SLC Sub-Committees
Academic Affairs
The Academic Affairs Committee (AAC) works as a liaison between the student body, faculty, and administration regarding academic concerns. This work includes, but is not limited to making recommendations about curriculum, academic requirements, class and schedule changes, library issues, and obtaining resources needed to enhance learning. AAC also provides co-curricular workshops on subjects such as: PhD Forums, Chaplaincy, Children's Ministry, Racial Reconciliation, and other workshops as desired by the student body.
Outreach
The Outreach Committee is involved in developing and implementing various service projects throughout the school year. These projects seek to tangibly invoke a spirit of ministry to the less fortunate of the larger Winston-Salem community.
Merchandise
The Merchandise Committee is involved in the creation, execution, and retailing of School of Divinity merchandise to our community. Because the WFU Bookstore does not offer School of Divinity-specific merchandise, our committee helps to stylishly celebrate all things divine.