Main Content

Preparing for Non-Profit Leadership
The Discernment Process
Are you considering pursuing a life in the nonprofit world? The term "nonprofit" is a very large category. There are faith-based nonprofits and secular nonprofits. Nonprofits often have a very specific mission (i.e. community development, environmental justice, antiracism, hunger and poverty, etc.). As well, there are many different roles within nonprofit leadership. When you say that you want to work with people, do you mean counseling? Policy and social change? Education and programing? Administration? Grant writing? To do the work you are passionate about involves many moving parts within complex systems. Hence, knowing and naming what specific type of leadership role energizes you will help shape the experiences you need. If you are unsure of what leadership roles are available, research existing nonprofits and the leadership structures.  
3-year Strategic Plan Checklist: Non-Profit Leadership
As you consider your interests in nonprofit leadership, one of the best ways to discern the type of work you might be called to do is through informational interviews. Informational interviews are short conversations, over the phone or in person, with professionals doing work that you are interested in doing. Talking to these persons will allow you to better understand the work they do, the organizations they are a part of, and what steps you can take to gain similar experience. 
Professional Experience
There are many ways to gain professional experience in nonprofit leadership. There are many nonprofit organizations in the Greater Winston-Salem area. Find one you are interested in and see what opportunities exist there, or work to set up your Art of Ministry internships there. 
Volunteering at nonprofits is another way to gain experience. Do you have an hour or two to volunteer throughout the week? Volunteering not only allows you to see how non-profits run and discern how you would like to be involved in a nonprofit, but volunteering can be a great way to expand your professional network. But, volunteering does not need to be just doing small, menial tasks. In what way can you execute projects for a nonprofit? What skills do you have that the nonprofit needs? Executing projects for a nonprofit is a great way to gain valuable experience. Read more about designing projects for nonprofits here.
There are ways even on the Wake Forest University campus to get involved, including events hosted by The Pro Humanitate Institute. Volunteering can help give you a sense of the work that is done in the nonprofit world and it can help you to network and get your foot in the door!
Classes and Coursework
When you are looking at courses, consider: what skills do you need? Are there classes in the School of Business that you can take or audit? What classes can you take that give you special knowledge and experience on your area of interest (i.e. poverty and hunger). The School of Divinity in partnership with the School of Law offers a 12-week online course that leads to certification. This is a good opportunity to get an in-depth look at Faith-Based nonprofit leadership. 
Important Skills and Abilities
According to O*Net OnLine, a career exploration and job analysis website, these are some of the important skills and abilities for persons interested in working in community organizations: 
Active Listening

: Giving full attention to what other people are saying, taking time to understand the points being made, asking questions as appropriate, and not interrupting at inappropriate times. 

Speaking

: Talking to others to convey information effectively. 

Time Management

: Managing one's own time and the time of others. 

Coordination

: Adjusting actions in relation to others' actions. 

Critical Thinking

: Using logic and reasoning to identify the strengths and weaknesses of alternative solutions, conclusions or approaches to problems. 

Judgment and Decision Making

: Considering the relative costs and benefits of potential actions to choose the most appropriate one. 

Management of Personnel Resources

: Motivating, developing, and directing people as they work, identifying the best people for the job. 

Social Perceptiveness

: Being aware of others' reactions and understanding why they react as they do.

Making Decisions and Solving Problems

: Analyzing information and evaluating results to choose the best solution and solve problems. 

Assisting and Caring for Others

: Providing personal assistance, medical attention, emotional support, or other personal care to others such as coworkers, customers, or patients.

Establishing and Maintaining Interpersonal Relationships: Developing constructive and cooperative working relationships with others and maintaining them over time.
Non-Profit Job Outlook
The Bureau of Labor Statistics reports that: "Employment of social and community service managers is projected to grow 18 percent from 2016 to 2026, much faster than the average for all occupations. Employment growth will be driven by increases in the elderly population and increases in demand for substance abuse treatment and mental health and health-related services." 
Non-Profit Leadership Resources
Are you looking for a Non-Profit job? Explore these resources for potential job opportunities:
Are you interesting in keeping up with the latest news for the nonprofit world? Consider keeping up with these Electronic Journals and News Sources: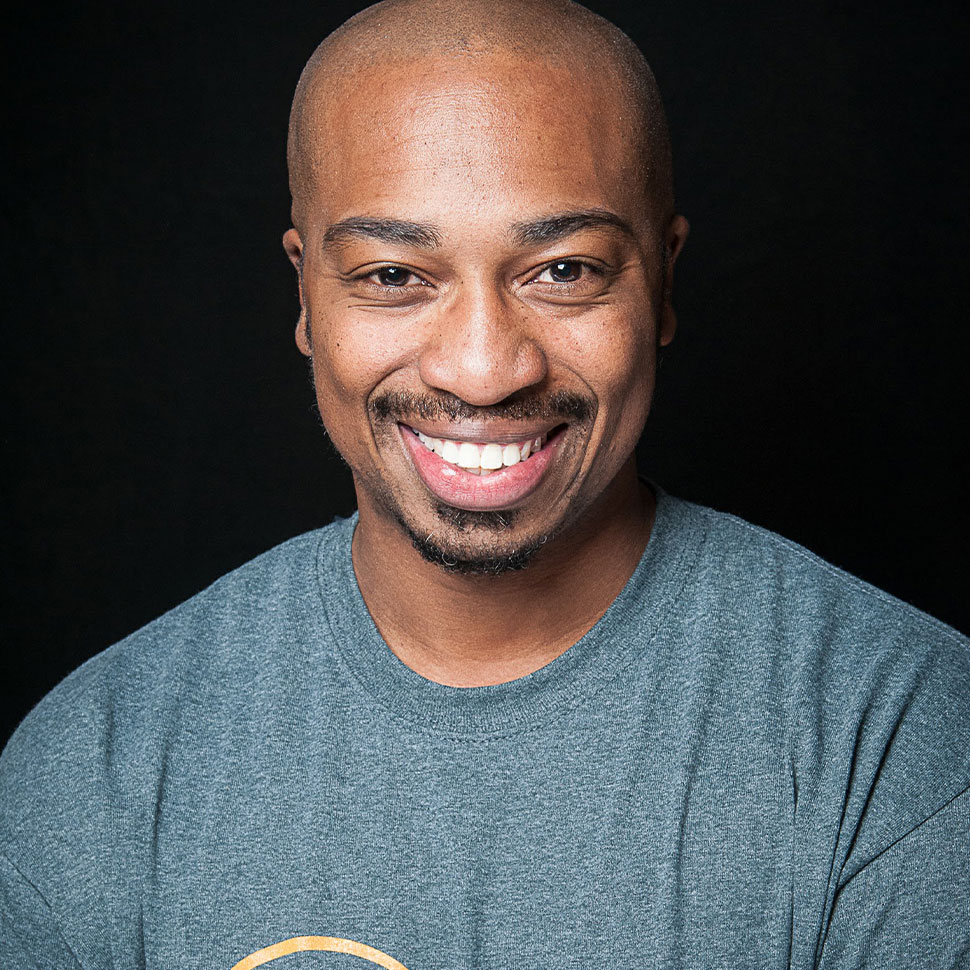 What is your Denomination or faith tradition?
I am a Senior Pastor in the Disciples of Christ Denomination.
What nonprofit organization do you work with? And what is your title/your role?
New Communion. I am the Executive Director.
Why did you choose to pursue nonprofit work? And, how did that decision relate to your understanding of vocation?
I chose to pursue nonprofit work because of my love for community and my passion for combating food insecurity. I felt that this decision related to my understanding of my vocation or call, because while being called to be a Pastor, I always wanted to make sure that I was connected with community. Jesus walked "amongst" the community, it's hard to lead if you don't have a true feeling for the pulse of those that you seek to serve. 
What do you enjoy the most about your work?
By far, what I enjoy the most is getting to hear the stories of the persons that I serve in the community.  There is this idea that stems from my theological beliefs, that all persons have a seat at God's table. So in this sense, when I am working in the community, each person is inviting me to their "table." It is truly a beautiful interaction when stories are shared and deeper community bonds are forged through the idea of the table, and a sense of a "New Communion."
Were there any experiences (classes, internships, etc.) at Wake Forest University School of Divinity that have been helpful in your nonprofit career? 
The most impactful experiences during my time at Wake Forest University School of Divinity, took place in the various food and faith classes that I had the pleasure to be apart of. Classes like, "Culinary Culture in Black Religious Experience: Histories of food and Faith," taught by Dr. Derek Hicks, "Food and Faith in the world of the Hebrew Bible," taught by Dr. Leann Pace, and one non-food related course that stands out to me was, "Ethics," taught by Dr. John Senior, in this class a lot of the framework and ideas for New Communion were developed by myself and New Communion's founder, Rev. Monica Banks. 
The internship opportunities that are provided by Wake Forest University School of Divinity are very transformational!  During my time at Wake, I was able to intern for two years at Love Out Loud, a non-profit in Winston Salem that specializes in being a pathway for persons to be involved with nonprofits in the city. This internship helped me to learn how to manage a nonprofit and the importance of building a network of resources. The other internship that helped to forge the roots of New Communion, took place during my CPE internship at Wake Forest Baptist Medical Center. During this time I was challenged to have new ideals and frameworks for how faith responds to communities in crisis. In a sense, I was forced to "think outside of the box." To come up with approaches that not only minister to a person's spiritual needs, but also immediate physical needs, such as food, clothing and all of the other outside factors that can impact a patient's health on the road to recovery.
How has a Master of Divinity impacted your work?
If anything, I believe that having a Master's of Divinity has impacted my work by giving me so many avenues and the creativity to explore my passions. More importantly, to connect with a wide community of persons from different backgrounds that have the same passion, to impact the world in a positive way.
What wisdom would you give to students considering going into nonprofit work? 
My advice to students considering going into nonprofit work are really two things. First, build a strong network and community around you, don't be afraid to get help. Partnerships are the best way to serve the community. There are far too many silos in this work. Secondly, stay fluid. The key to this work, that I have found thus far, is to not be too hard set on plans or programmatic structures. In the line of nonprofit work, things change very fast, at the pace of the community in fact. So, you have to be fluid to change just as swiftly, in order to best serve the community.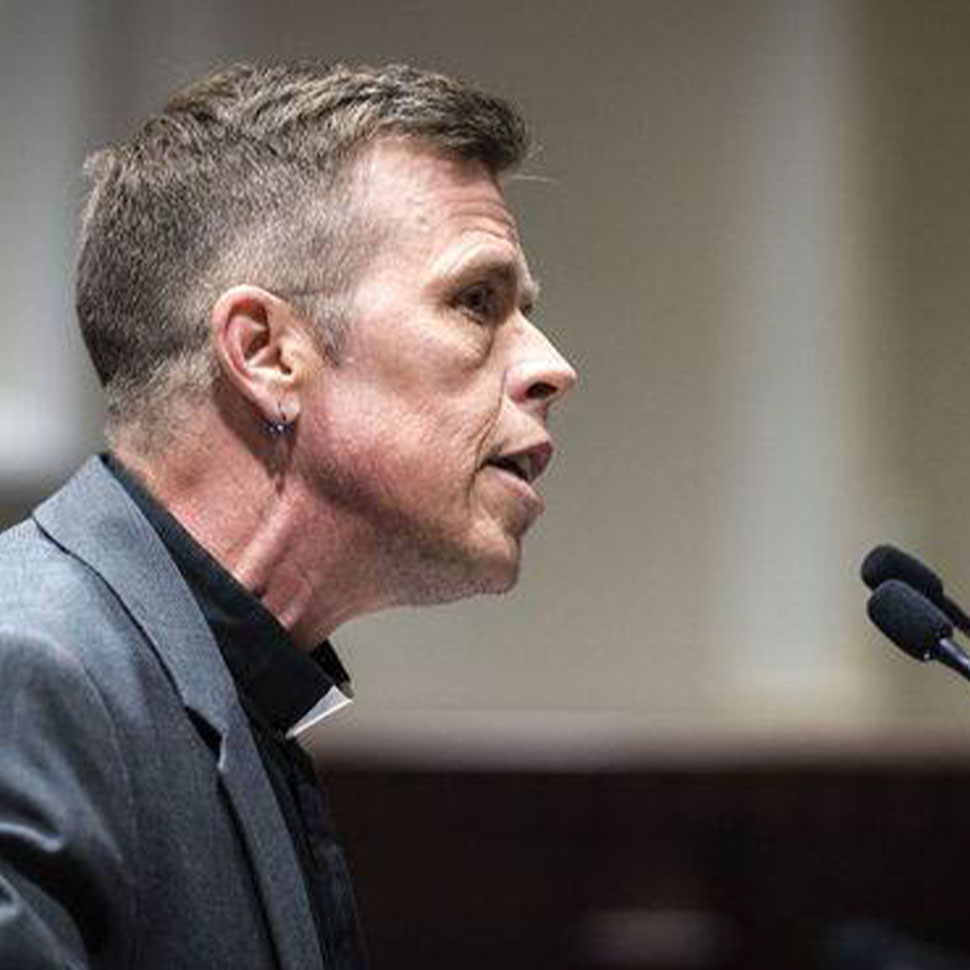 What is your denomination or faith tradition? 
United Church of Christ, ordained: 2016 (So, I'm a reverend, at least for now anyway) I am currently looking a DMin programs and will likely start at Hood in the Fall for the Doctorate of Ministry with concentration in Advocacy and Social Justice.
What nonprofit organization do you work with? And what is your title/your role?
I am the founder and Director of Ministries Beyond Welcome. MBW is a team-based, non-hierarchical, power-sharing community nonprofit with a bold mission: to affirm, honor, and celebrate the inherent worth, vitality, and indomitable spirit of trans, non-binary/gender non-conforming persons and communities through education, community-building, organizing, and collaborative engagement. We envision a world where every person born is liberated, affirmed, and equipped to be authentically who they are, fulfill their potential, contribute to a shared communal good, and thrive in a diverse, equitable, compassionate, and caring creation. We are committed to working for full, intersectional justice, centered at the margins of the margins, working through the lens of first-causes oppressions — gender, race, class — beginning in faith communities and working outward for change.
Why did you choose to pursue nonprofit work? And, how did that decision relate to your understanding of vocation?
It is probably most honest and accurate to say that nonprofit work chose me; I say this because advocacy work and activism chose me. I came to divinity school as a second-career seeker, after many years as a mental health practitioner engaged in crisis stabilization work for about 2 decades, working predominantly with indigent persons, persons with incarceration histories, and persons with co-occurring conditions. I began my career in HIV/AIDS work, which at the time was nonprofit work. So, working with and for marginalized peoples has always been linked to vocation for me.
More to my point this work chose me is a common truth shared by me and most of my radical justice-worker peers: personal experience with oppression — as a member of one or more marginalized groups — often ignites an internal call; a predisposition inherently bound to one's selfhood, identity, and position as other that awakens inwardly discerned sensibilities, awarenesses, vision, and abilities and moves these to outward expression. More and more, I see service-based justice work as a kind of compulsion toward an innate spiritual disposition expressed as vocation. In divinity school, we refer to this as call. Similarly, I have come to believe that being trans, itself, is a kind of call: a compulsion to authentic selfhood, to deep beingness in a personhood at the threshold boundaries between worlds. This is, I believe, a profoundly spiritual beingness and, therefore, a call of high spiritual order. Our history speaks this calling; once, we were shamans. Thus, for me, seeking authentic personhood and advocacy-activism work are endlessly bound together. Seeking to merge these into some lived, and livable, practice is just who I am; it's in my DNA.  I was the bullied kid on the playground who stood up for the other kids being bullied. I am convinced, more and more, that fellow from Nazareth was, also, a bullied person who stood up for other folks being bullied, as were the Prophets he lifted up who called for release of captives, justice for the poor, widows, orphans, homeless folks, even sex-workers and the outcast, strange strangers, eunuchs and weird misfits of all kinds. The gospel of the Prophets, rekindled by Jesus, seems to me to a word of justice for all G-d's people. But, that's just one justice-worker, rabble-rouser's point of view. 
What do you enjoy the most about your work?
I would have to say what I enjoy the most about my work are the parts that are the hardest to do and are the most challenging; that is: the always-profound, often troubling conversations that arise in community learning dialogues with people seeking personal and spiritual growth through uncovering their own internal biases and mis-beliefs by confronting socio-cultural biases underlying systemic structural and institutional oppressions. Work with congregations, persons of differing faiths, and work within institutions (college classrooms, hospital staff, ethics boards, etc.) invites me to continued growth and teaches me about the ways that my own abilities (or lack of) to practice my principles affects the persons in the group and their abilities to brave together. When I am able to trust the process, breathe into my truth, and work with my own discomfort in ways that allow me to be compassionate, transparent and appropriately vulnerable and lead with my heart, it invites others to do the same. In those rare moments, Spirit appears, tarries with us, and marvelously holy things happen. When we are able to be in real, palpable community together, the most troubling questions, the most awkward participant statements, the inquiries I'm sure I cannot answer with kindness, grow me. I like to hope the same is true for those present. Similar to this, I enjoy the miraculous gift of my peers. I am blessed to be in collaborative, sacred community with some amazingly gifted, discerning, rather brilliant and loving trans and queer activists-advocates, justice-workers, organizers, clergy, lay leaders, people of different faiths and people who claim no faith: all of whom show me, daily, the many various and wonderfully diverse faces of the Holy.
Were there any experiences (classes, internships, etc.) at Wake Forest University School of Divinity that have been helpful in your nonprofit career?
I believe that the most helpful thing was not at all related to the academic work, but the formational deconstructive and reconstructive work that is necessary to doing authentic, non-harmful, healthy and meaningful work out in the world. An old friend from my theater days used to say: life is a state of being in an evolving place that is always moving and wherever you go, you schlep yourself along with you. People go to divinity school for many reasons. For some of us, like me, it is part of a bigger project, an ongoing process of seeking — a deeper sense of self; a sense of place in the world we inhabit and more authentic ways of inhabiting; a better understanding of call and vocation, perhaps; and, in various ways, some more meaningful sense of what is this thing we call G-d. Somewhere along the way, we might realize that reading and studying can be done anywhere and really isn't worth much if it doesn't change us in the process. The most helpful part of my school of divinity experience was the process of giving myself over to the reality the formative work is the essence of all our work — more, we are being formed every day, with and without our awareness; the secret to growing is to learn to become aware and intentional about the formation. After all, wherever we go, we schlep ourselves along with us.  
How has a Master of Divinity impacted your work?
My study impacted my work in so many ways. I think the single most significant way is that I took chances and learned things I might otherwise not have learned as comprehensively. Those things were actually life-changing things. From Hebrew (now, an ongoing life-love that continues to form and shape me) to projects I rebelled against, to people I did not want to engage, I took risks, trusting that the G-d of my understanding was going to hold me along the path. That particular form of risk-taking — risk-taking rooted in trust of something beyond me, of myself, and of those around me (not an easy thing for me) — is a disposition that, now, shapes all my work. 
What wisdom would you give to students considering going into nonprofit work?
As I say this, I mean it in the most humble but mystical, Spirit-seeking, honest way I can and I am speaking only for myself. I think my divinity school experience was most meaningful when I was able to take seriously my desire for knowing the G-d who whispers within. Said another way, when I was able to take the seeking seriously, to almost suspend belief, and empty myself of all the trappings and junk that had been attached to G-d for me as a trans and queer person, I was able to then learn something about how all the trappings, the questionable doctrines, the extraneous traditions, and the covering-up of G-d (to be bold) may have come to happen and still happens to this day. I would suggest striving to be less certain about the G-d one has been given, and be more serious about searching for the G-d who breathes in all things.