Main Content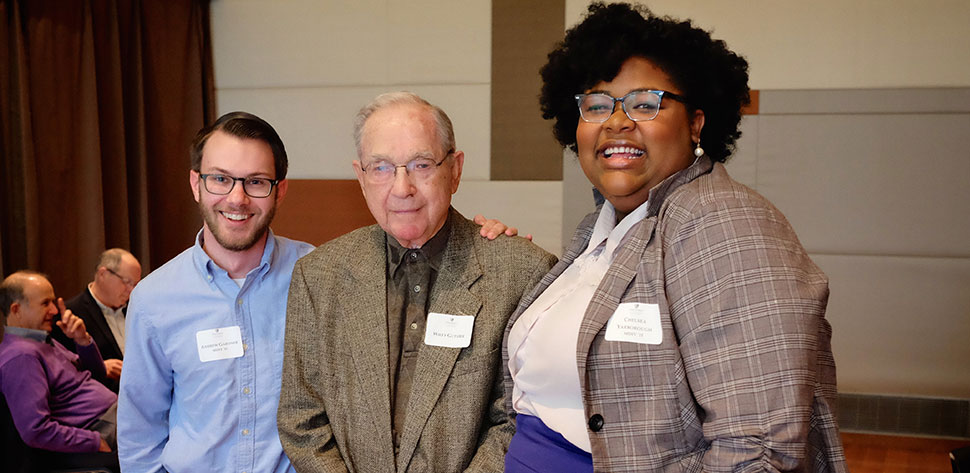 Guthrie Prize Nomination
The Margaret Woodford Guthrie Prize is an award established by Wiley C. Guthrie ('52) in memory of his wife. Recipients must have a superior scholarship record, a personality suited to the requirements of Christian ministry, and have effectively participated in the school's activities.
Nomination Deadline:
Monday, April 10th, 2023
Award Amount:
$2,000 minimum (to be awarded this semester)
To complete your nomination, review the criterion and then complete the form below.
Criteria
A 3rd year MDiv student at Wake Forest University School of Divinity.
Exhibits outstanding academic performance.
Shows unusual promise for effectiveness in ministry both within the School of Divinity and in the community at large.
Demonstrates excellence in integrating academic study with constructive leadership and service.
Models the mission and values of the School of Divinity through participation in the community's activities.