Main Content
The personal attention you deserve.
Have questions about admissions, our programs, academic support, spiritual life, or community life? Our admissions and student services team is ready to make sure you are able to get the most out of your academic and professional formation. Connect with us to discuss what sets Wake Forest apart and how you can benefit from our dynamic theological environment.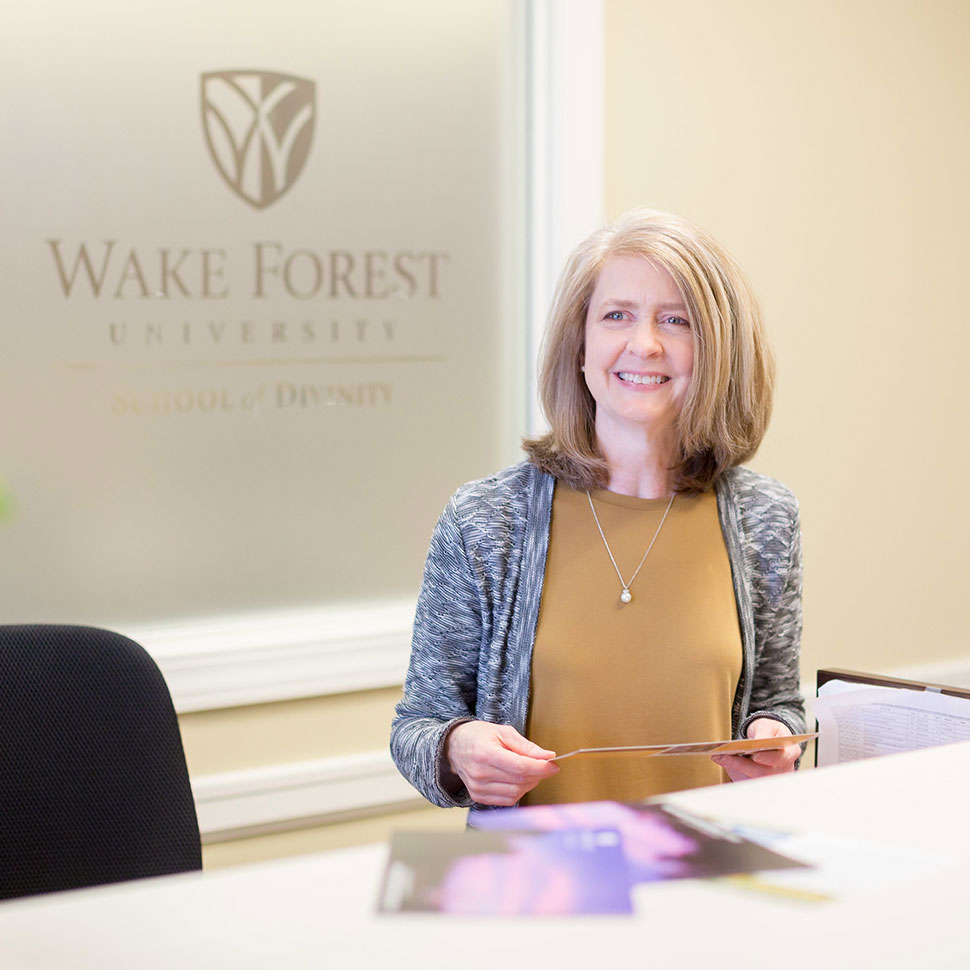 Looking to send us a transcript or other admissions documents?
| | |
| --- | --- |
| Regular Mail | Express Mail (UPS, FedEx, etc.) |
| Wake Forest University School of Divinity | Wake Forest University School of Divinity |
| PO Box 7719 | 1834 Wake Forest Road |
| Winston-Salem, NC 27109 | Wingate Hall 108 |
| | Winston-Salem, NC 27109 |
Want to speak to us directly or send a fax?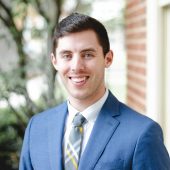 Rev. Rayce J. Lamb (MDiv '16)
Director of Admissions and Enrollment Management
336.758.6041
lambrj@wfu.edu
Raised on an apple farm in the Blue Ridge Mountains of North Carolina, Rayce hails from a rich Appalachian religious culture that emphasizes the importance of one's personal narrative in the collective makeup of a community's mosaic identity. Prior to his current role, Rayce served as the Director of Ministry and Vocational Exploration at the School of Divinity as well as an Assistant Dean of Undergraduate Admissions at Wake Forest University. He studied Education at Emory & Henry College where he graduated with honors in 2013 prior to earning his M.Div at Wake Forest University School of Divinity in 2016. In addition to his work at Wake Forest University School of Divinity, Rayce is also passionate about the financial wellbeing of people of faith. In 2021, he launched Faithonomics, a social venture dedicated to the holistic financial formation of faith leaders and their communities and was accepted as a Do Good X startup accelerator fellow.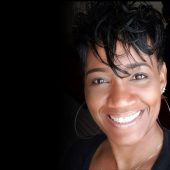 Dionnia Brown
Associate Director of Financial Aid
browndl@wfu.edu
Dionnia is a graduate of Wake Forest University! She holds a Masters in Higher Education Administration and recently obtained her Certification in Diversity and Intercultural Competence, at Wake's Charlotte Center in Charlotte, NC. This is Dionnia's second tenure at Wake Forest. She began her financial aid career at Wake in 2002 as a Financial Aid Counselor. After leaving Wake in 2009, Dionnia spent the last 12 years building her Financial Aid Career, working with offices such as Admission and Financial Aid, Dean of Students, The Professional Development Center and the Office of Diversity and Inclusion. She is so happy to return home to Wake to serve as the Associate Director. In this role, Dionnia reviews financial aid eligibility and award aid accordingly for the Undergraduate School, the Graduate School of Arts and Sciences and the School of Divinity; She serves as a counselor for both undergraduate and graduate students; award all athletic aid and maintain NCAA Compliance for Division I athletics, and lead in financial aid literacy and programming. Dionnia is passionate about access, diversity and inclusion and providing families the resources they need to understand how to fund a college education and be successful during their college experience. She is thrilled to be here and already loves helping students along their journey, in both undergraduate and graduate schools!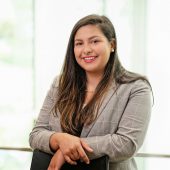 Marisa Hernandez
Financial Aid Counselor
hernanmi@wfu.edu
Marisa joined the Office of Student Financial Aid in May 2020 after completing her Masters in Management at the School of Business here at Wake Forest University. A Winston-Salem native, Marisa was delighted to return to her hometown after completing her undergraduate studies at the University of North Carolina – Chapel Hill. She primarily works with the Graduate and Divinity school populations, while helping with the Undergraduate population. Her responsibilities include assisting in awarding of both institutional and federal funds, as well as providing counseling sessions on loan debt. Marisa is excited to help current and future School of Divinity students succeed in their education.