Assistant Professor of Church History
Charles "Austin" Rivera is a historical theologian and Church historian. In his research and teaching Rivera tells a truly global story of the history of the Church, correcting the western-centric views which have traditionally shaped the teaching of Church history, especially in the ancient and medieval periods. In narrating the history of Christian doctrine Rivera brings to the fore texts and genres conventionally excluded from the realm of theology proper, especially poetry.
Rivera's work is interdisciplinary, bringing together literary studies and philology, history, and constructive theology. His research and teaching center on Christian literature and theology from late antiquity and the early middle ages, with a special focus on Ephrem of Nisibis and Syriac traditions. His current project, "The Mirror of Merit: Divine Grace in Origen of Alexandria and Ephrem of Nisibis" offers a new account of grace in two influential writers of the early Church which challenges the universality of concepts central to western theology, such as the 'unmeritedness' of grace. Rivera also maintains an interest in theological poetry of all periods and in the history and theology of Methodist and Wesleyan traditions.
Rivera is an ordained elder in the Great Plains Conference of the United Methodist Church, with experience as the pastor of local congregations in Kansas and Nebraska.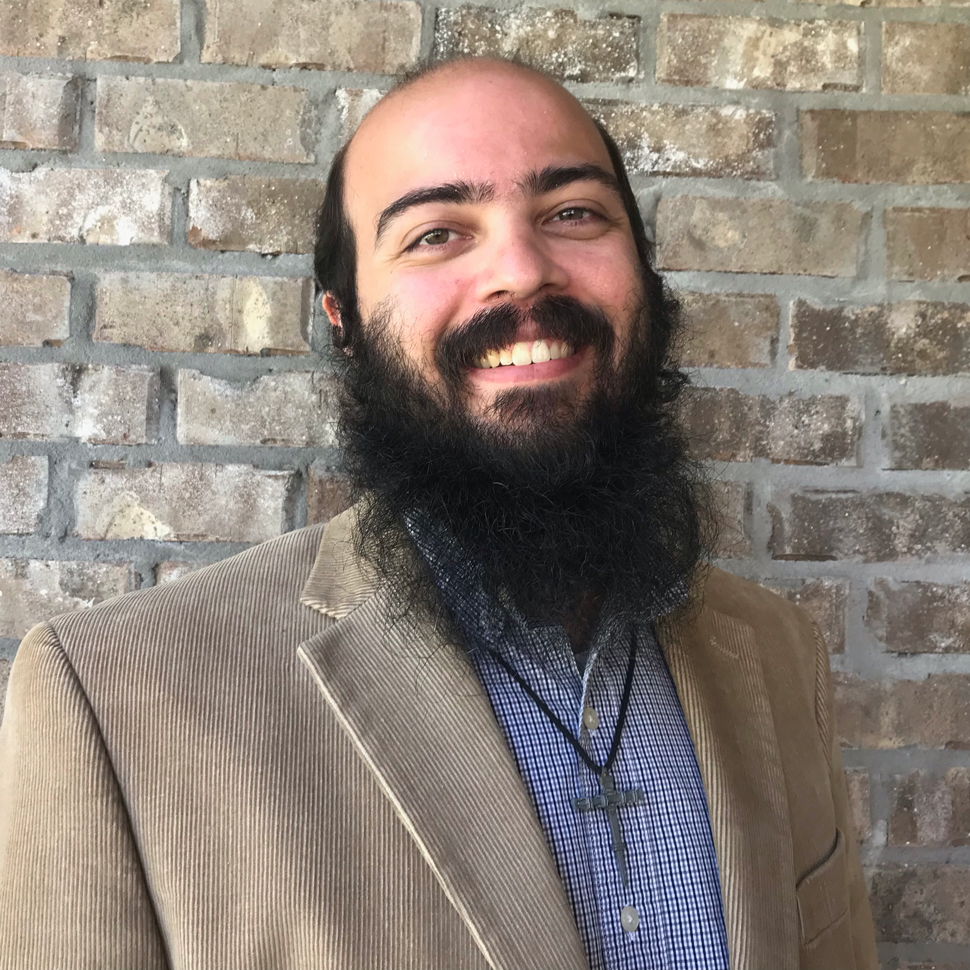 Contact
Email: riverac@wfu.edu
Phone: 336.758.3648
Office: Divinity and Religious Studies Building 303B
Media Requests
The Office of Communications is responsible for communicating information regarding faculty research, programs, and other news to appropriate media sources. Faculty are available to provide comment for a story or be interviewed (recorded and/or live). To request, contact Cheryl Walker, director of news and communications for Wake Forest University.
---
Education
BA, The University of Chicago; MDiv, Duke Divinity School; PhD Yale University
Religious Affiliation
United Methodist
Courses Taught
History of Christianity
Gender, Identity, and the Trinity in the Early Church
Preachers of the Early Church
Grace: East and West
Poets Questioning God
Select Journal Articles, Book Chapters, Book Reviews
"Sketching the Incarnation: Ephrem of Nisibis on the Theological Significance of the Artist's Craft," in The Art of the New Creation: Trajectories in Theology and the Arts (Intervarsity Press, 2022), ed. Jeremy Begbie, Daniel Train, and W. David O. Taylor, pp. 41-51.
"The Soul of Jesus in the Land of the Dead: Origen on the Harrowing of Hell," Harvard Theological Review (forthcoming)
Select Academic Lectures
"Forging a New Church History for a Global Methodism." Wesleyan Theological Society, March 2023.
"Two Graces: John 1:16 in Origen and Augustine." Augustine and Augustinianisms Unit and Eastern Orthodox Studies Unit, American Academy of Religion, November 2022.
"The Greatness of John the Baptist: Ephrem of Nisibis on Election." Patristic, Medieval, and Renaissance conference, October 2022.
"A World of Moles and Fishes: The Critique of Dualist Cosmology in Ephrem's Discourses to Hypatius." North American Patristics Society, May 2022.
"Patristic Exegesis in Adam Clarke's Commentary on Genesis." Wesleyan Theological Society, March 2022.
"Ephrem the Eusebian: Syriac at the Center of the Trinitarian Controversies," North American Syriac Symposium, June 2023.
Professional Affiliations
American Academy of Religion
American Society of Church History" and "Wesleyan Theological Society"
North American Patristics Society
Society of Biblical Literature