Wake Forest names Corey D.B. Walker Dean of the Divinity School
Main Content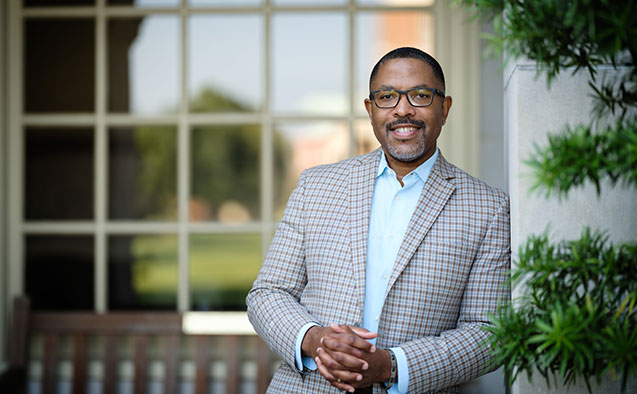 Distinguished scholar of religion Corey D. B. Walker has been named Dean of the Wake Forest University School of Divinity. Walker, who is Wake Forest Professor of the Humanities, has served as interim dean for the school since January.
"Corey Walker is a remarkable leader whose impressive record of scholarship and administrative leadership inform his compelling vision for graduate theological education," said Wake Forest President Susan R. Wente. "Dr. Walker has served with distinction as interim dean, and I am confident he will effectively lead Wake Divinity in strengthening its impact and reach as a catalyst for good in society."
As interim dean, Walker has helped launch a number of initiatives, including the new Wake Div Experience, a signature program to holistically integrate the student experience from "the point of inquiry to the point of influence." The distinctive approach involves special programming and extensive engagement with faculty, staff, alumni and community faith leaders. In 2024, the school plans to welcome its first class of doctoral students.