Wake Forest University School of Divinity welcomes two new faculty members
Main Content
Scholars John E. Carter and Wynnetta Wimberley will join the faculty of Wake Forest University School of Divinity beginning July 1, 2023.
"I am delighted to welcome these two dynamic scholars to the distinguished faculty at the School of Divinity," said interim dean and Wake Forest professor of the humanities Corey D. B. Walker. "They join a distinctive community of scholars committed to offering our students an excellent graduate theological education and dedicated to producing cutting edge scholarship that expands the boundaries of human knowledge."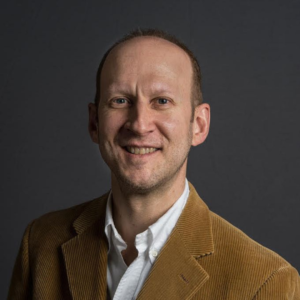 John E. Carter, a 2010 alumnus of Wake Forest School of Divinity, has been appointed visiting assistant professor of religion, law, and public life at Wake Divinity. He will also serve as a visiting assistant professor of law with Wake Forest University School of Law and as an affiliate in the Program for Leadership and Character. He recently completed his Ph.D. at Boston College having previously earned a JD from Duke University Law School. His doctoral dissertation explores legal and moral debates about religious liberty and the sanctity of conscience in light of the Christian tradition's understanding of both.
"We are so pleased for John Carter to return to Wake Forest," said Kenneth Townsend, scholar-in-residence in the Wake Forest University School of Law and director of leadership & character in the professional schools. "He brings a powerfully relevant combination of educational and professional experiences, in addition to a personal commitment to the holistic education of students."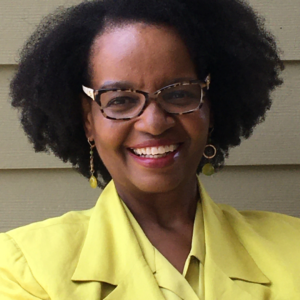 Wynnetta Wimberley has been appointed assistant teaching professor of practical theology. She comes to the School of Divinity having served previously as adjunct professor of pastoral theology, care, and counseling at Emory University and as a patient navigator at Emory University School of Medicine. She is clinically trained in psychodynamic psychotherapy having earned her Th.D. in Pastoral Counseling from Emory University, and master of divinity and master of theology degrees from Princeton Theological Seminary.
"I am excited about the wisdom, energy, and expertise Dr. Wimberley brings to the Wake Divinity learning community," said Jill Crainshaw, vice dean and professor of worship and liturgical theology. "Her conversations with our faculty have already begun to stretch our imaginations about our practical theology curriculum and the future of religious leadership."
Dr. Wimberley is an ordained clergy person in the American Baptist Churches, USA and has over twenty years of ministry experience with marginalized communities. Through Hulda Consulting, she counsels those who counsel others, such as pastors in crisis, overwhelmed by the emotional demands of pastoral ministry. In addition to working specifically with clergy members, Dr. Wimberley's professional career in counseling spans a variety of mental health settings to include the roles as social worker, chaplain, pastor, counselor, professor and psychotherapist.
In her book, Depression in African American Clergy, she addresses the often overlooked crisis of depression in African American clergy. Her work explores the causes and possible solutions. She examines how depression can emerge from this psycho-socio-theological conflict and offers a thoughtful and compassionate response to African American clergy suffering with depression.