Main Content
2023 Elizabeth and Robert Strickland Symposium
With some of the nation's leading thought leaders, this year's lecture and symposium will engage the contentious politics of religion and nationalism in an increasingly diverse and divided society and world. The program will also assess the current state and future prospects for democracy in America.
Thursday, March 30, 2023
Symposium: ZSR Library Auditorium (Room 404)| 12 p.m.
Thursday, March 30, 2023
Lecture: Wait Chapel | 4 p.m.
Keynote Speaker:
Alton B. Pollard, III
President and Professor of Religion and Culture
Louisville Seminary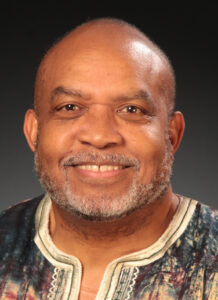 The Rev. Dr. Alton B. Pollard III is Louisville Presbyterian Theological Seminary's tenth president. He began his service with Louisville Seminary in 2018. A scholar, author, consultant and speaker on the subject of African American and U.S. religion and culture, Pollard was previously dean of the School of Divinity and professor of religion and culture at Howard University in Washington, D.C.
Prior to his years at Howard University, Pollard served as director of black church studies and chair of American religious cultures at Emory University, and taught at Wake Forest University and St. Olaf College.
Pollard is the author of Mysticism and Social Change: The Social Witness of Howard Thurman (1992) and a new edition of W.E.B. DuBois's The Negro Church (2011) as well as coauthor of Helpers for a Healing Community: A Pastoral Care Manual for HIV/AIDS (2006). Other volumes he has edited and co-edited include How Long This Road: Race, Religion and the Legacy of C. Eric Lincoln (2003); The Papers of Howard Washington Thurman Volumes I and II (2009); and The Black Church Studies Reader (2016). He has also written dozens of book chapters, journal articles, and op-eds.
He serves on the Board of Directors for In Trust Center for Theological Schools, and chairs the Louisville Institute Advisory Board, among others. Pollard served on the Board of Commissioners for the Association of Theological Schools from 2010-2016 and was chair from 2014-2016. He is an active member of the Society for the Study of Black Religion and the American Academy of Religion.
Pollard earned his doctorate from Duke University, his Master of Divinity degree from Harvard Divinity School, and his Bachelor of Arts degree from Fisk University.
A native of St. Paul, Minnesota, Pollard and his wife Jessica have two adult children and three grandchildren.
Symposium Panelists: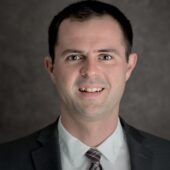 Ryan Burge, Eastern Illinois University
Ryan Burge is an Assistant Professor of Political Science as well as the Graduate Coordinator at Eastern Illinois University. He teaches in a variety of areas, including American institutions, political behavior, and research methods. Ryan's research focuses largely on the interaction of religiosity and political behavior (especially in the American context). Previously, he completed an appointment as a post-doctoral research fellow at the Paul Simon Public Policy Institute in Carbondale, Illinois. While there. Ryan was an adviser on issues of survey methodology and polling, as well as providing data collection and analysis.
---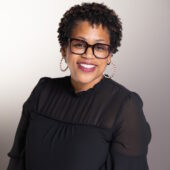 Sabrina Dent, Center for Faith, Justice, and Reconciliation
Sabrina E. Dent, DMin serves as president of the Center for Faith, Justice, and Reconciliation and adjunct professor at Starr King School for the Ministry. She is an interfaith, social justice, and human rights advocate. Her public scholarship addresses how the intersections of race and religious freedom issues impact African Americans and marginalized communities. Sabrina is a graduate of Virginia Tech and the Samuel DeWitt Proctor School of Theology at Virginia Union University. She is a native of Petersburg, VA and proud mother of Xavier.
---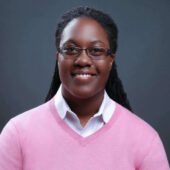 Keisha E. McKenzie, Auburn Seminary
Dr. Keisha E. McKenzie is Senior Vice President of Programs and a strategist who interprets communication, religion, spirituality, and politics as social change technologies.
From 2018-2019, Keisha was Director of Digital Strategy and managed the Groundswell Movement organizing community, consulted with other program team members on deepening their impact through Auburn's digital platforms, and collaborated with the Auburn communications team on public or movement-facing content.
---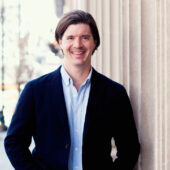 Alan Sherouse, First Baptist Church (Greensboro) 
Alan has been the Senior Pastor of First Baptist Church (Greensboro) since September 2013. Before coming to First Baptist Greensboro, he served as pastor at Metro Baptist Church in the Hell's Kitchen neighborhood of Manhattan — his first pastorate, where many of his convictions about church, community ministry, social justice and advocacy were formed. Alan is a graduate Palm Beach Atlantic University (BA in Religion, 2002), Wake Forest University Divinity School (MDiv) and Vanderbilt University (MA). He is married to Jenny Sherouse, and they are the parents of Jack, Della, Warner and Bea.
Alan is passionate about the role communities of faith can play in advancing justice and the common good. As part of this commitment, he devotes time to community and denominational leadership, serving on boards including those of the Cooperative Baptist Fellowship, Wake Forest University Divinity School and the Greensboro Faith Leaders Council. In November 2022, he was elected to the Guilford County Board of Education, where he serves as the At-Large representative for the 50th largest school district in the United States.
---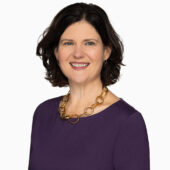 Amanda Tyler, Baptist Joint Committee for Religious Liberty (BJC)
Amanda Tyler is executive director of BJC (Baptist Joint Committee for Religious Liberty), lead organizer of the Christians Against Christian Nationalism campaign and co-host of the Respecting Religion podcast.

Leading BJC as it upholds the historic Baptist principle of faith freedom for all, Tyler's constitutional law analysis and advocacy for religious freedom have been featured by major news outlets, including the New York Times, the Washington Post, CBS News, ABC News, CNN, and MSNBC. Religion News Service named Tyler one of "2022's rising stars in religion," and she regularly preaches in Baptist churches, speaks at denominational gatherings, and leads sessions on college campuses and with community groups of all sizes. She testified before Congress in 2022 about the ways in which Christian nationalism proves cover for white supremacy and in 2018 about threats to religious liberty around the world.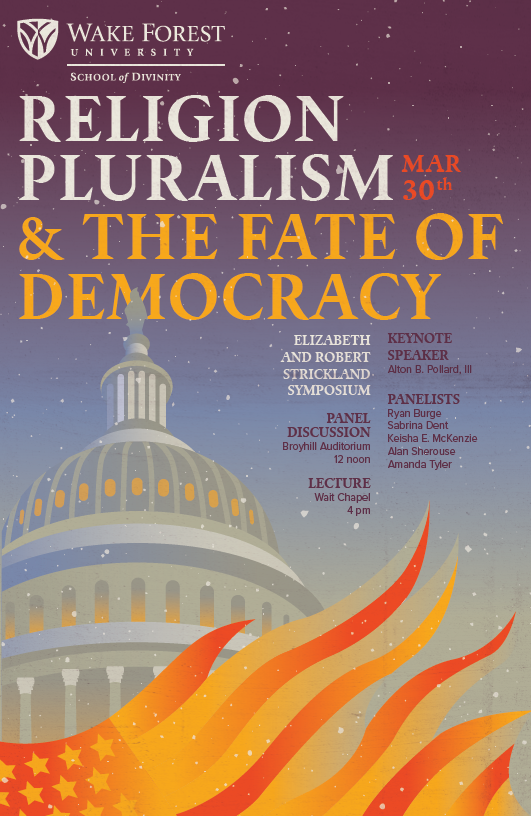 About the Elizabeth and Robert Strickland Speaker Series
The series brings distinguished scholars of religion and prominent religious professionals to speak on the Wake Forest University campus. The symposium, which precedes the lecture, will bring several prominent religious professionals to campus for a public conversation on the theme of this year's lecture.