Main Content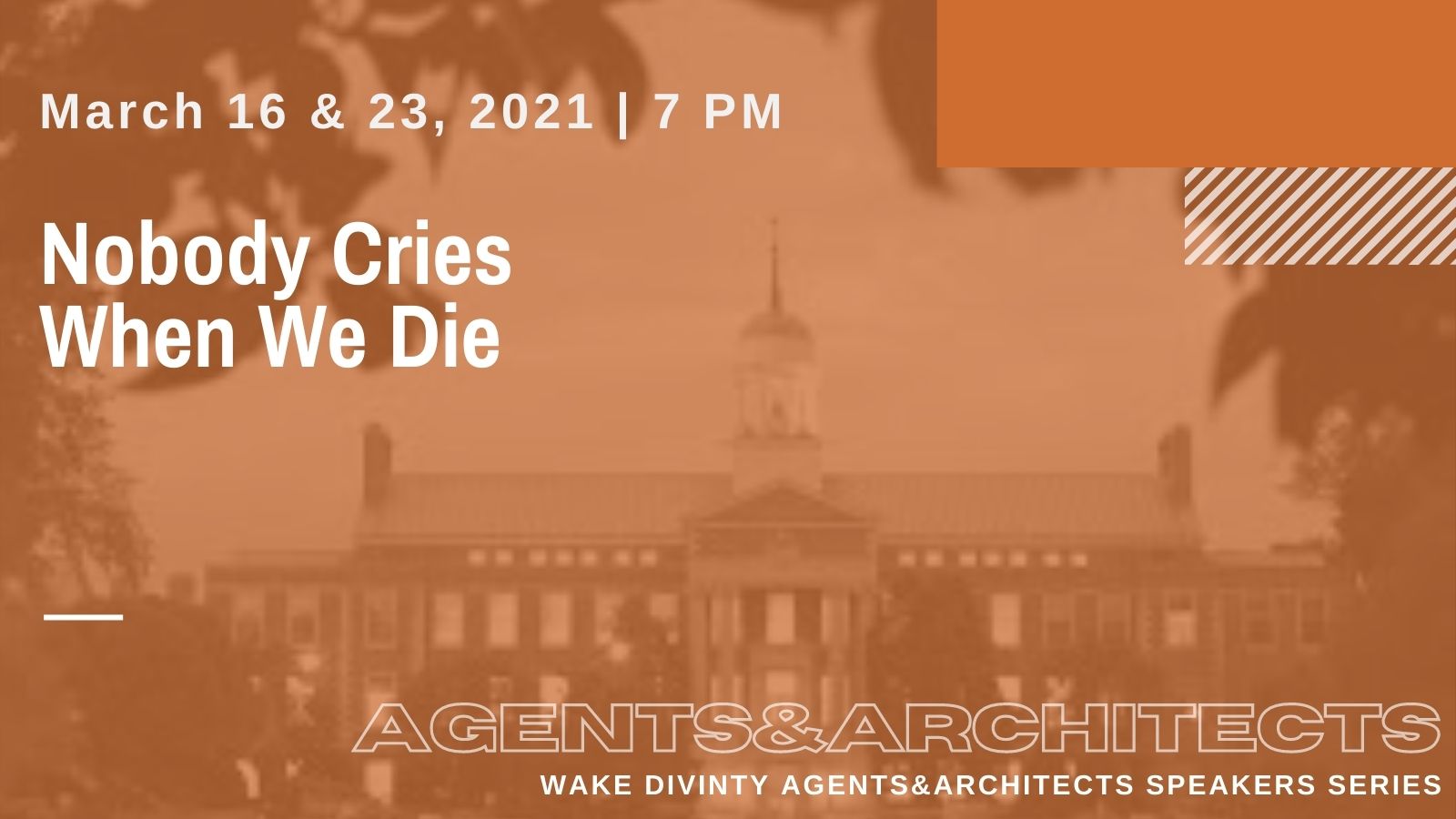 Nobody Cries When We Die
Webinar | March 16 & 23, 2021 | 7 p.m. | Register
The Wake Forest School of Divinity continues a virtual book club focus on authors who illuminate ways we can engage these complexities as people of faith. This work by Patrick B. Reyes is the winner of the Hispanic Theological Initiative Book Prize. The discussion will be led by Dr. Liz Gandolfo over two sessions: March 16 & March 23, 2021, 7:00 p.m.–8:00 p.m. EST.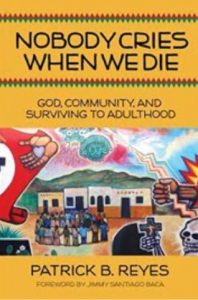 A story balancing the tension between pain and healing, Nobody Cries When We Die (2016) takes you to the places that make American society flinch, redefines what you are called to do with your life, and gives you the strength to save lives and lead in your own community. This work by Patrick B. Reyes is the winner of the Hispanic Theological Initiative Book Prize.
Book Discussion Led by Dr. Elizabeth O'Donnell Gandolfo, Earley Assistant Professor of Catholic and Latin American Studies
Agents and Architects Speaker Series
This event is part of  Wake Divinity's Spring 2021 speakers series. Discover more events.
About the Discussion Leader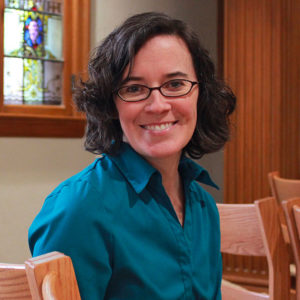 Dr. Elizabeth O'Donnell Gandolfo is a constructive theologian in the Catholic tradition whose teaching and research interests coalesce around the following themes in feminist and Latin American liberation theologies: the place of motherhood in theology and spirituality; the theological and political significance of remembering suffering; and the decolonial ecclesiology of Christian base communities in Latin America. Her first book, The Power and Vulnerability of Love: A Theological Anthropology (Fortress, 2015), draws on women's experiences of maternity and natality to construct a theology of suffering and redemption that is anchored in the reality of human vulnerability. She is also co-editor of Parenting as Spiritual Practice and Source for Theology: Mothering Matters (Palgrave Macmillan, 2017), which brings together theological reflections on mothering by women scholars in theology, bible, and ethics. Gandolfo is currently finishing a co-authored book manuscript entitled Re-membering the Reign of God: The Decolonial Witness of El Salvador's Church of the Poor (under contract with Lexington Books) and is in the beginning stages of research for her next monograph, Eco-martyrdom in the Americas: Dying for Our Common Home (under contract with Orbis Books). Her articles have appeared in several edited volumes and in scholarly journals such as Horizons, Spiritus, Theology Today, and Louvain Studies.