Main Content

Lecture
Thursday, Nov. 4 at 4 p.m. | Wait Chapel
The Mac Bryan Prophetic Preaching Series brings preachers and speakers to campus who represent the intersection of Christianity and social justice. Speakers, such as Dr. Cornel West, exemplify a commitment to courage, diversity, justice, compassion, and reconciliation.
Symposium on the 40th Anniversary of Prophesy Deliverance! by Dr. Cornel West
Friday, Nov. 5 at 10 a.m. | Broyhill Auditorium
Panel discussion and conversation with Dr. Cornel West on the 40th Anniversary of Prophesy Deliverance!
About Dr. Cornel West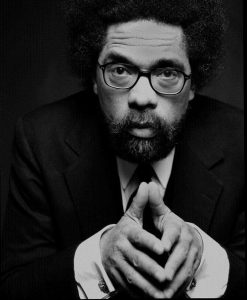 Cornel West is a prominent and provocative democratic intellectual. He holds the title of Professor Emeritus at Princeton University. He has also taught at Harvard University, Union Theological Seminary, Yale, Harvard, and the University of Paris. Cornel West graduated Magna Cum Laude from Harvard in three years and obtained his M.A. and Ph.D. in Philosophy at Princeton.
He has written 20 books and has edited 13, including Race Matters and Democracy Matters, and his memoir, Brother West: Living and Loving Out Loud. Dr. West is a frequent guest on the Bill Maher Show, CNN, C-Span and Democracy Now. He also has appeared in over 25 documentaries and films including Examined Life, Call & Response, Sidewalk and Stand.
About Prophesy Deliverance!
In this, his premiere work, Cornel West provides readers with a new understanding of the African American experience based largely on his own political and cultural perspectives borne out of his own life's experiences. He challenges African Americans to consider the incorporation of Marxism into their theological perspectives, thereby
adopting the mindset that it is class more so than race that renders one powerless in America.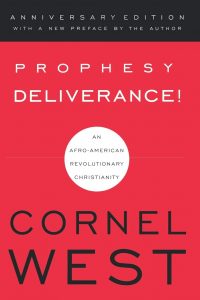 Symposium Panelists:
Introduction (Event Moderator)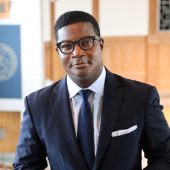 Dean Jonathan Lee Walton, Wake Forest University
Jonathan Lee Walton was named Dean of Wake Forest University School of Divinity, Presidential Chair in Religion and Society, and Dean of Wait Chapel in 2019.  Prior to joining Wake Forest University, he was the Plummer Professor of Christian Morals and the Pusey Minister in the Memorial Church of Harvard University. Dean Walton is a social ethicist whose scholarship focuses on evangelical Christianity and its relationship to mass media and political culture.
More about Dean Jonathan Lee Walton
Chapter 1: African Americans in Conflict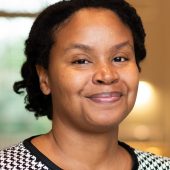 Dr. Shatema Threadcraft, Vanderbilt University
Dr. Shatema Threadcraft is an associate professor of Gender and Sexuality Studies, Philosophy, and Political Science at Vanderbilt University. She previously served as an associate professor at Dartmouth College and and assistant professor at Rutgers University. She earned her BA in Biology from Harvard University, a MS in Philosophy, Policy, and Social Value from The London School of Economics and Political Science, and her PhD in Political Science from Yale University.
More about Dr. Shatema Threadcraft
Chapter 2: A Genealogy of Modern Racism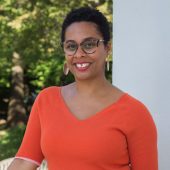 Dr. Keri Day, Princeton Theological Seminary
Keri Day is associate professor of constructive theology and African American religion at Princeton Theological Seminary in Princeton, NJ. Day earned her PhD in religion from Vanderbilt University in Nashville, Tennessee. She earned an MA in religion and ethics from Yale University Divinity School in New Haven, Connecticut, and a Bachelor of Science from Tennessee State University in Nashville. Her teaching and research interests are in womanist/feminist theologies, social critical theory, cultural studies, economics, and Afro-Pentecostalism.
Chapter 3: The Four Traditions of Response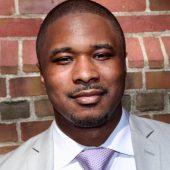 Dr. Brandon Terry, Harvard University
Brandon M. Terry is Presidential Visiting Assistant Professor at Yale University and Assistant Professor of African and African American Studies and of Social Studies at Harvard University. Terry earned a PhD with distinction in Political Science and African American Studies from Yale University, an MSc in Political Theory Research as a Michael von Clemm Fellow at Corpus Christi College at the University of Oxford, and an AB, magna cum laude, in Government and African and African American Studies from Harvard College.
Chapter 4: Prophetic African American Christian Thought and Progressive Marxism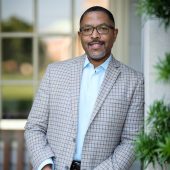 Dr. Corey D. B. Walker, Wake Forest University
A distinguished scholar and public intellectual, Corey D. B. Walker is the Wake Forest Professor of the Humanities in the department of English and the Interdisciplinary Humanities Program and inaugural director of the Program in African American Studies at Wake Forest University. He returns to Winston-Salem where he previously served as Dean of the College and John W. and Anna Hodgin Hanes Professor of the Humanities
at Winston-Salem State University. His research and teaching interests span the areas of Africana philosophy, critical theory, ethics, and religion and American public life.
More about Dr. Corey B. Walker
Chapter 5: Afro-American Revolutionary Christianity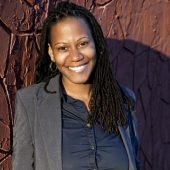 Dr. Myisha Cherry, University of California, Riverside
Myisha Cherry is an assistant professor of philosophy at the University of California, Riverside. Her research interest lies at the intersection of moral psychology and social and political philosophy. More specifically she is interested in the role of emotions and attitudes in public life. Her recent book, The Case for Rage: Why Anger is Essential to Anti-Racist Struggle (Oxford University Press: 2021) makes a case for anger at racial injustice. It was recently featured in the New Yorker and The Atlantic.