Main Content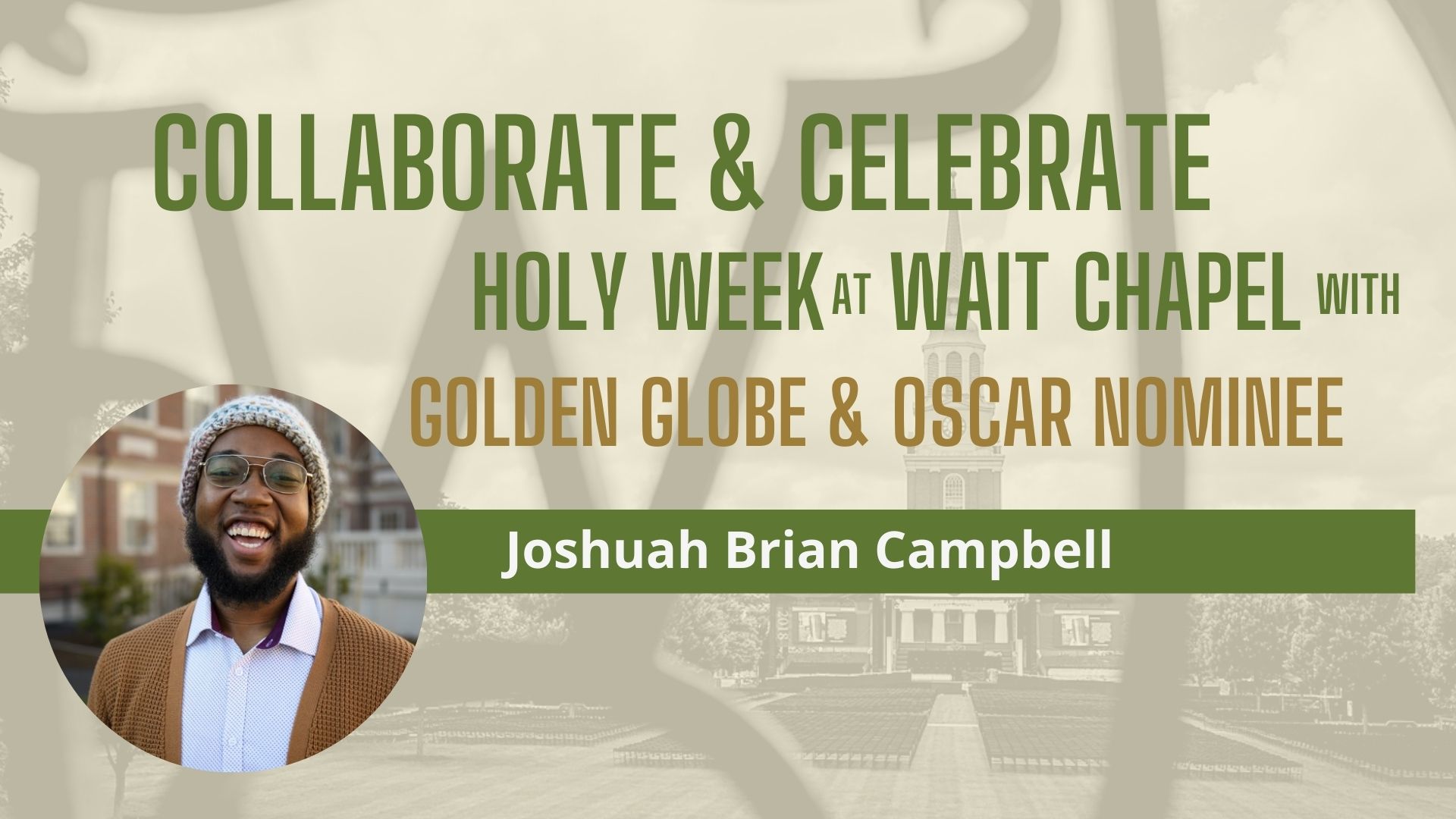 Partnership with Wait Chapel
Wake Forest University is pleased to announce a partnership with Joshuah Brian Campbell. Campbell, an award-nominated composer, will work with a select group of students, including participants from the School of Divinity and gospel choir, to form a virtual performance during Holy Week and Easter service.
About Joshuah Brian Campbell
Joshuah Brian Campbell is building an impressive resume for his extraordinary contributions to music, film, and social justice. He captured the world's attention in 2018 with his original song Sing Out/March On, written and performed for the late Congressman John Lewis. The viral success caught the attention of Hollywood. His original composition Stand Up for the film Harriet, co-written with the film's lead Cynthia Erivo, earned him Critics Choice, Golden Globe, and Oscar nominations.
Stream and learn more about the Easter service.
Learn more about Wait Chapel and Worship with Wait services.