Main Content

Lecture
Thursday, Mar. 31 at 4:30 p.m. | Wait Chapel
The Strickland Series brings religion scholars and distinguished religious professionals to speak on campus. Lectures are free and open to the public. This spring we welcome Elaine Pagels in a lecture based on her book Why Religion: A Personal Story. The book serves as a personal memoir dealing with the loss of a young child followed by the loss of a spouse all while asking universal questions about suffering and belief in the 21st century. Dr. Pagels is also well-positioned to address the role of a University Church, an oxymoron to many. Dr. Pagels lecture will help the Wake Forest community answer this critique.
About Dr. Elaine Pagels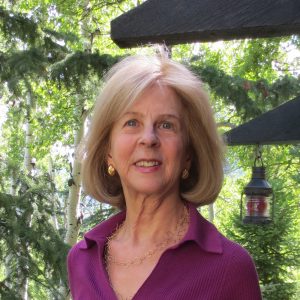 National Book Award winner and New York Times bestselling author Elaine Pagels is the Harrington Spear Professor at Princeton University. She is best known for her research and publication involving a cache of over fifty  ancient Jewish, Greek, and Christian texts discovered in Upper Egypt in 1945—including secret  gospels that Christian leaders declared heretical, and successfully obliterated for nearly two  millennia.  
After completing her doctorate at Harvard University, she participated with an international team  of scholars to edit, translate, and publish several of these texts. After publishing two monographs  and several scholarly articles, she wrote The Gnostic Gospels, which won the National Book  Award and the National Book Critics Circle Award. Then, receiving a MacArthur Prize  Fellowship, she joined the faculty at Princeton University, where she now teaches and engages in  research. In 2013, she received an honorary degree from Harvard University, and in 2016, the  National Medal for the Humanities from President Barack Obama. 
About Why Religion?: A Personal Story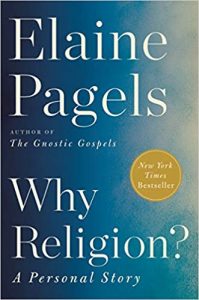 Why does religion still exist in the twenty-first century? And why do so many people—even, and especially, those who challenge religion—continue to argue about the questions it raises? What purpose does it serve in our lives? These questions took on a new urgency for Pagels when she was dealing with unimaginable loss: the death of her young son, followed a year later by the shocking loss of her husband. Here she interweaves her personal story with the work that she loves—illuminating how, for better and worse, religious traditions have shaped how we understand ourselves; how we relate to one another; and, most important, how we get through our most difficult challenges.
Bookmarks Discount
Dr. Pagels' books are available for sale through Bookmarks.
Use the code PAGELS22 to save 20%.
Books may be shipped to you or picked up from Bookmarks prior to the lecture.
Bookmarks will be selling books at the event at regular price.