Main Content
Co-Leaders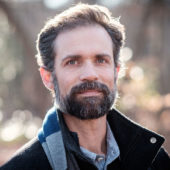 Fred Bahnson
Fred Bahnson is Director of the Food, Health, and Ecological Well-Being Program, and Assistant Professor of the Practice of Ecological Well-Being at the Wake Forest University School of Divinity. Bahnson's research and teaching focus on the intersection of ecology, sustainable agriculture, and contemplative spirituality. He is the author of Soil and Sacrament (Simon & Schuster) and co-author with Norman Wirzba of Making Peace With the Land (IVP). His essays have appeared in Harper's, Emergence, Orion, The Sun, Image, Washington Post, and the anthologies Best American Spiritual Writing, Wendell Berry & Religion, and State of the World 2011: Innovations that Nourish the Planet. He is currently at work on a book about climate change and Christianity's ecological vocation. In his capacity as director of the Food, Health, and Ecological Well-being Program, Bahnson convenes gatherings of faith leaders throughout the year across North Carolina's Piedmont and mountain regions and is co-founder with Matthew Williams of the Re:Generate fellowship.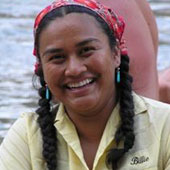 Nikki Cooley
Nikki Cooley serves as the co-manager for the Tribal Climate Change Program at the Institute for Tribal Environmental Professionals (ITEP). She is of the Diné (Navajo) Nation by way of Shonto and Blue Gap, AZ, and is of the Towering House Clan, born for the Reed People Clan, maternal grandfathers are of the Water that Flows Together Clan, and paternal grandfathers are of the Manygoats Clan. Nikki received her Bachelor's and Master's of Forestry (emphasis in ecological restoration and traditional ecological knowledge) from Northern Arizona University (NAU). For her undergraduate and Master's studies she has worked extensively with the Cherokee Tribe of North Carolina, and now works at ITEP with tribes across the nation, including Alaska, on learning about and planning for the adaptation to current and future climate change effects. In addition, as a river guide and cultural interpreter working on the Colorado River-Grand Canyon and San Juan River, Nikki is the co-founder of the Native American River Guide Training Program and Fifth World Discoveries, was the first Native American President and Vice-President of the Grand Canyon River Guides Association (GCRG), and is a former associate director of the Native Voices Program. She also served a six year term as the first Native American to serve on the board of the Grand Canyon Association (GCA). She is very passionate about advocating for and education about the protection and preservation of the environment and its resources. Nikki fluently speaks her Navajo language and culture, and is committed to encouraging people to continue the path of a holistic respect and knowledge towards food and life.
Participants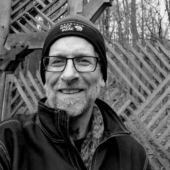 Douglas Christie
Douglas E. Christie is Professor and Chair of the Theological Studies Department at Loyola Marymount University in Los Angeles. He is the author of The Word in The Desert: Scripture and the Quest for Holiness in Early Christian Monasticism (Oxford), The Blue Sapphire of the Mind: Note for a Contemplative Ecology (Oxford), and is the founding editor of Spiritus: A Journal of Christian Spirituality (Johns Hopkins). He has been awarded fellowships from the Luce Foundation, the Lilly Foundation and the National Endowment for the Humanities. From 2013- 2015 he served as Co-director of the Casa de la Mateada study abroad program in Córdoba, Argentina, a faith-based program rooted in the Jesuit vision of education for solidarity. His current work is focused on the idea of mystical darkness and the contemporary sense of exile, loss and emptiness.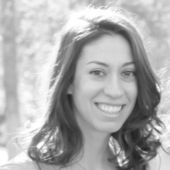 Erika L. Cuellar
Having grown up in South Los Angeles, Erika witnessed how a community is fraught with challenges in education and food insecurity. Undeterred by these challenges, Erika pursued a degree in Education at Loyola Marymount University. Erika applied her self and studies to empower previously incarcerated women and men at Homegirl Cafe, a division of Homeboy Industries. Erika's passionate about teaching families and children how to grow and cook culturally relevant meals.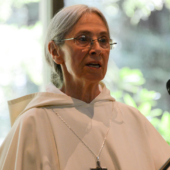 Kathy DeVico
Sr. Kathy DeVico is Abbess of Redwoods Monastery in Whitethorn, California. She has been Abbess since 2000. Redwoods is a monastery of the Cistercian Order and was founded in 1962 from Our Lady of Nazareth in Belgium. The Cistercian Order traces its lineage back to the year 1098 and its deep roots go back even further, to the 6 th  Century Rule of St. Benedict and the 4th  Century witness of the desert fathers and mothers.
The Redwoods Monastery community is blessed with a beautiful environment to live their contemplative life. The monastery is situated on 300 acres of a mixed forest of old growth redwoods, fir and oak. The property is surrounded by the Mattole River and one of its main tributaries, the Thompson Creek. Salmon come from the Pacific Ocean and spawn in both the river and creek. A miracle to behold. In this ambience, the sisters live a simple life of prayer, work and community.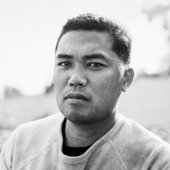 Richard Garcia
Richard's passion to grow food comes from a long-line of Filipino farmers. A Los Angeles native, Richard lives to see that no life or land is wasted in the City of Angels. Richard studied at St. John's Seminary College and has extensive experience in pastoral ministry inside juvenile halls and prisons. As a pastoral minister, youth advocate, and urban farmer, Richard knows how growing food is a transformative way of bringing people together. Since completing an M.A.in Pastoral Theology at Loyola Marymount University, Richard incorporates principles of restorative justice into urban farming. Before launching Alma Backyard Farms, Richard initiated garden programs for schools and restaurants. Richard trains our urban farmers to create beautiful landscapes, install raised beds, and grow food. As a skilled craftsman, Richard builds innovative outdoor structures that encourage outdoor living.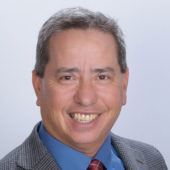 Michael Johnson
Dr. Michael Kotutwa Johnson, a member of the Hopi Tribe in Northern Arizona, serves as the Native American Agriculture Fund's (NAAF) Research Associate. NAAF is largest philanthropic organization of its kind dedicated to serve American Indian farmers and ranchers at all different levels.
Dr. Johnson is a traditional Hopi farmer and practitioner and has given extensive lectures on the topic of Hopi dryland farming – a practice of his people for over two millennia – throughout his academic and professional career. He is also very familiar with conventional agriculture, having received his Bachelor of Science degree in agriculture from Cornell University in Ithaca, NY.
Some of Dr. Johnson's previous work experience involved agriculture and land related issues at First Nations Development Institute (FNDI) and the Indian Land Tenure Foundation (ITLF). He holds a Master of Public Policy degree from Pepperdine University. Before receiving his Ph.D. in Natural Resources at the University of Arizona, Dr. Johnson was a Natural Resource District Conservationist assigned to the Hopi Reservation for the Natural Resource Conservation Service (NRCS) of the United States Department of Agriculture (USDA).
A few of his published works include "Barriers to PES programs in Indigenous communities: A lesson in land tenure insecurity from the Hopi Indian reservation" published in Ecosystem Services and "Hopi People of the Land: Sustainable Agriculture on the Hopi Reservation" created for the University of Nevada Cooperative Extension. Dr. Johnson was an Alford P. Sloan Foundation scholar and American Indian Graduate Center STEM awardee while attending the University of Arizona.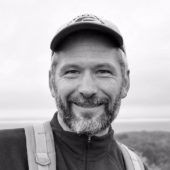 Mark Kutolowski
Mark Kutolowski is a Benedictine Oblate and wilderness guide whose life work involves helping others to deepen their relationships with God, nature and self. Mark has led contemplative wilderness retreats, supported prayer and fasting intensives in wilderness areas since 2007. With his wife Lisa , he led a 40-day pilgrimage on the Connecticut River in 2017. Mark and Lisa currently divide their time between teaching and training contemplative wilderness guides and teachers through the non-profit Kairos Earth, and living into a lay contemplative life in connection with the earth on their homestead, Metanoia of Vermont.
Mark is the author of an upcoming book, A Field Guide to Praying with the Earth, and author of the chapter "The Body and Contemplation" in Contemplation and Community: A Gathering of Fresh Voices for a Living Tradition.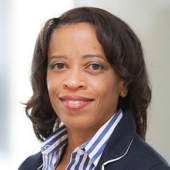 Rhonda Magee
Professor Rhonda V. Magee is a teacher of mindfulness-based stress reduction interventions for lawyers, law students, and for minimizing social-identity-based bias. A full-time faculty member at University of San Francisco since 1998, and a full professor since 2004, she has been named Dean's Circle Research Scholar, served as co-director of the University's Center for Teaching Excellence, and co-facilitator of the Ignatian Faculty Forum faculty development program. She teaches Torts; Race, Law and Policy; and courses in Contemplative and Mindful Law and Law Practice. She is a trained and highly practiced facilitator, with an emphasis on mindful communication, trained through programs at the University of Massachusetts's School of Medicine's Oasis Teacher Training Institute, and the Stanford Graduate School of Business Facilitator Training Program. In April 2015, she was named a fellow of the Mind and Life Institute. Her new book is The Inner Work of Racial Justice: Healing Ourselves and Transforming Our Communities Through Mindfulness.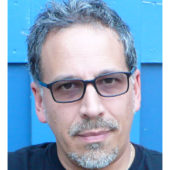 Rubén Martínez
The son and grandson of immigrants from El Salvador and Mexico, Rubén Martínez is a writer, performer and teacher. He holds the Fletcher Jones Chair in Literature and Writing at Loyola Marymount University, and is an artist in residence at Stanford University's Institute for Diversity in the Arts. He is the author of: Desert America: A Journey Across Our Most Divided Landscape, Crossing Over: A Mexican Family on the Migrant Trail and other titles. 
An Emmy Award-winning journalist, his essays, opinions and reportage have appeared in such publications as the New York Times, Washington Post, Los Angeles Times, Los Angeles Review of Books, Boom: A Journal of California, Salon, Village Voice, The Nation, Spin, Sojourners, and Mother Jones. He is the recipient of a Lannan Foundation Fellowship, a Loeb Fellowship from Harvard University's Graduate School of Design, a Freedom of Information Award from the ACLU and a Greater Press Club of Los Angeles Award of Excellence. He is the curator of the Los Angeles-based VARIEDADES performance series, interdisciplinary events that engage topica themes, usually told from the point of view of underwritten or hidden historical figures.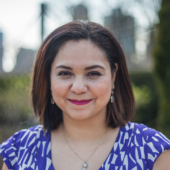 Teresa Mateus
Teresa Mateus, LCSW, E-RYT 200 is a trauma therapist, meditation and integrative healing practitioner, author, and speaker on issues of spirituality, activism, and healing. She is the co-founder and Executive Director of The Mystic Soul Project (www.mysticsoulproject.com) and co-creator of TRACC (trauma response and crisis care) for Movements (www.tracc4movements.com). She is a graduate of NYU's School of Social Work in the Master's of Clinical Social Work program and a yoga teacher trained in the Sivananda tradition. Teresa is the author of Going Naked: The Camino de Santiago & Life as Pilgrimage, Sacred Wounds: A Path to Healing from Spiritual Trauma, and Mending Broken: A Journey Through the Stages of Trauma + Recovery.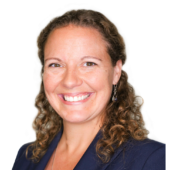 Alison McCrary
Sister Alison McCrary, SFCC is a social justice movement lawyer, restorative justice practitioner, Catholic nun, and a tribal citizen of the Ani-Yun-Wiya United Cherokee Nation. She ministers as a national criminal justice reform strategist working with 50 formerly-incarcerated-people-led non-profits, a spiritual advisor on Louisiana's death row, founding Executive Director of the Louisiana Re-Entry Mediation Program.   She formerly served as the Statewide Campaign Manager for the Unanimous Jury Coalition abolishing a 138-year-old Jim Crow law in Louisiana, the Executive Director of the National Police Accountability Project, President of the Louisiana Chapter of the National Lawyers Guild, and Founding Director of the New Orleans Community-Police Mediation. As a 2010 Soros Justice Advocacy Fellowship in New Orleans, she challenged and changed policing practices and policies to transform relationships between police officers and the bearers of New Orleans' indigenous cultural traditions.  She works on issues related to criminal justice reform, environmental justice, immigrant rights, international human rights, cultural preservation, voting rights, disaster recovery, housing rights, and provides support to various social justice movements and organizations locally, nationally, and internationally. Prior to law school, she worked at the Capital Post-Conviction Project of Louisiana providing litigation support on death penalty cases and at the United Nations monitoring the implementation of U.N. Security Council Resolutions relating to women, peace, and security.  In 2009, she was an Ella Baker Fellow at the Center for Constitutional Rights. She received her J.D. from Loyola University's College of Law in New Orleans and her B.A. in English at Georgia State University in Atlanta. She also completed coursework and programs at Johannes Gutenburg Universität in Mainz, Germany, University of Surrey in London, Universidade do Estado do Rio de Janeiro in Brazil, Loyola University Chicago, and Catholic Theological Union.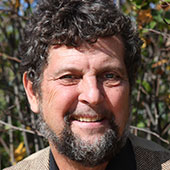 Gary Paul Nabhan
Gary Nabhan is an ecumenical Franciscan Brother, an agricultural ecologist, and a pioneer in the local food movement and heirloom seed saving movement. He is a graduate of The Living School at Richard Rohr's Center for Action and Contemplation. The recipient of a MacArthur "Genius" grant, Nabhan has written, co-written or edited over 39 volumes of nonfiction, poetry, conservation science and children's literature that has been translated into eight languages. He is the co-founder of Native Seeds/SEARCH, a non-profit conservation organization which works to preserve place-based Southwestern agricultural plants as well as knowledge of their uses. He now serves as the Kellogg Endowed Chair in Southwestern Borderlands Food and Water Security. There, he founded the Center for Regional Food Studies and catalyzed the initiative to have UNESCO designate Tucson as the first City of Gastronomy in the U.S. He is currently married to cultural ecologist and indigenous health activist Laurie Monti (formerly of the Christensen Fund and four universities) and lives in Patagonia, Arizona on a five-acre homestead southwest of Tucson. He farms a diverse set of heirloom fruit and nut varieties from the Spanish Mission era and from the Middle Eastern homelands of his Lebanese ancestors, as well as heritage grains and beans adapted to arid climates.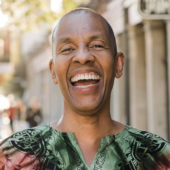 Harry Pickens
Harry Pickens is an award-winning performing artist and educator. Author of In Tune: Lessons In Life From A Life In Music, his multifaceted musical career has featured collaborations with hundreds of the world's great jazz artists, commissions for choral works featuring the poetry of Wendell Berry, and a recent performance for the Dalai Lama. His personal journey from debilitating stage fright to unshakable confidence inspired Harry to dedicate his professional life  to helping others 'crack the code' of optimal performance so that they could fulfill their highest potentials. Now he helps individuals, families, organizations and communities thrive by sharing practical applications of neuroscience research that help ordinary people live extraordinary lives. 
He is particularly interested in how cutting-edge research in neuroscience and psychology can inform positive social change — how may we use what we know about how our brains perceive, process and encode experience in service of co-creating a world that works for everyone? How may we use what we know about healing trauma, resolving conflict, and creating interpersonal harmony to help communities — and nations — heal? How may we apply emerging modalities that safely and rapidly help individuals 'rewire' their brains for less stress, more joy, greater resilience, optimized creativity — to help mobilize constructive action in service of a more just, peaceful, sustainable world for all?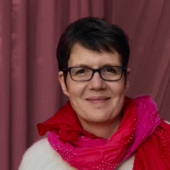 Julia Prinz
Sr. Julia D.E. Prinz, PhD is a German member of the Verbum Dei Missionary Fraternity (short Verbum Dei) a contemplative-active community founded 1963 on the Isle of Mallorca, in the Spirit of Vatican II. The charism of her community focus her work: the incarnation of the Word inspired by the myriad circumstances in which it is perceived. Having worked with diverse recent immigrant populations in California since her assignment in San Francisco in 1995 made her develop retreat work born from their experiences of insecurity and dislocation. After teaching hermeneutics (the interpretation of text, art and life) since 1998 at theological institutes in China, Germany, India, Spain, USA and Vietnam specialized on international pre-doc or doctoral students, she has become recently more focused on the process of healing, the body and the earth, and the use of photography regarding the understanding of loss, grief and the space of the in-between. (Publications: https://www.scu.edu/jst/about/people-of-jst/faculty/julia-de-prinz-vdmf-phd/ ) She has been serving her community as major superior, on different formation teams and international committees regarding formation and the Verbum Dei Pontifical Constitutions. From 2012-2019 she served as the director of the "Women of Wisdom and Action Initiative,"(Henry Luce and Conrad Hilton foundations), enhancing the awareness and possibilities of women religious in Asia receiving advanced theological degrees, creating a node of inter-cultural living in Berkeley and creating or supporting networks between Asian sisters that received recently theological doctorates.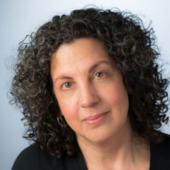 Lia Purpura
Lia Purpura is a poet and essayist living in Baltimore, MD. Her work explores the places, relationships, and living systems from which we have exiled ourselves, the negotiations humans make in order to live with these choices, and forms of restoration and re-sacrilizing available. As a passionate worker in the recovery community, she teaches poetry as a practice in her neighborhood's methadone clinic, and works with community teams on urban gardening projects. She believes that "language might repair certain tears in our consciousness, restlessness in our behavior, violence in our attitudes," and in her essay, "Autopsy Report" writes, "If looking is a practice, a form of attention paid, which is for many the essence of prayer, it is the sole practice I had available to me as a child. By seeing I called to things, and in turn things called to me, applied me to their sight, and we became each as treasure, startling to one another, and rare." Her current work is focusing on anti-apocalyptic thinking, the richness of ecotones, margins, and hybridity, and the unconventionally beautiful.
Her new collections are All the Fierce Tethers (essays, Sarabande Books) and It Shouldn't Have Been Beautiful (poems, Viking/Penguin.) Previous collections include King Baby, Stone Sky Lifting and The Brighter the Veil (poems),  Rough Likeness, On Looking, Increase (essays); Poems of Grzegorz Musial (translations) and Adventures in Beauty (collage/essay).
A finalist for the National Book Critics Circle Award, she has been awarded fellowships from the Guggenheim Foundation, the NEA, and the Fulbright Foundation, and is the recipient of four Pushcart Prizes. Lia's poems and essays appear in: Agni Magazine, Emergence, Field, The Georgia Review, Orion, The New Republic, The New Yorker, The Paris Review, Ploughshares, among others, and are included in Best American Essays.   She is Writer in Residence at the University of Maryland, Baltimore County.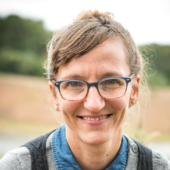 Kirstin Vander Giessen-Reitsma
Kirstin Vander Giessen-Reitsma does a little bit of everything at GilChrist Retreat Center—from scheduling groups and feeding animals to writing and managing big projects for sustainability and accessibility. The foundation of her work is cultivating our ecosystem as a whole—the grounds, buildings, flora, fauna, neighborhood, staff, and guests—with a view to GilChrist's past, present, and future work of nurturing spaces for contemplation that renew us all for our work in the world. Her academic and professional background in the arts, education, publishing, and community development has given her a passion for the big picture and all of the patterns and pieces that make up that larger story. She's completed a Permaculture Design Certificate (PDC) course, and that framework serves as a guide for dreaming and decision-making in a way that heals and regenerates our environment for ourselves and future generations. Outside of GilChrist, along with her partner Rob, she's a core community member of the Three Rivers-based non-profit *culture is not optional and a founding volunteer with World Fare, a fair trade store in downtown Three Rivers.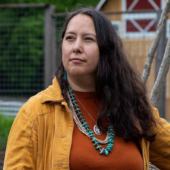 Rowen White
Rowen White is a Seed Keeper/farmer from the Mohawk community of Akwesasne and a passionate activist for indigenous seed and food sovereignty.  She is the Educational Director and lead mentor of Sierra Seeds, an innovative land-based educational organization located in Nevada City CA. Rowen is the National Program Coordinator for the Indigenous Seed Keeper Network, which is an initiative of the Native American Food Sovereignty Alliance, a non-profit organization aimed at leveraging resources to support tribal food sovereignty projects.   She is the chair of the Board of Directors of Seed Savers Exchange, the largest public access seed bank in North America.
Through her work with the Indigenous Seed Keepers Network, Rowen is helping indigenous communities cultivate culturally appropriate solutions to restoring seed stewardship of traditional foods. Using this seed work as a powerful means for reconciliation, she has worked in collaboration with a diverse circle of stakeholders, programs, and initiatives that have sprouted powerful and inspiring stories of the rematriation of traditional seeds back into the reverent care of indigenous people.  In the age of the increasing industrialization of our food and the erosion of biodiversity within cultural contexts, the Indigenous Seed Keeper Network asks the question; Can we envision the Seed Commons, and coordinate collaborative efforts to care and protect for our seeds that is in right relationship to our indigenous cosmology? How can we use the process of reclaiming our traditional seeds and food as a powerful means of cultural restoration? How can we cultivate a cultural of belonging at the heart of food systems change?
Rowen's passion is in teaching and mentoring and has developed many curricula that focus on a holistic, indigenous approach to food systems revitalization which honors the many layers of food and seed culture with guiding principles that are rooted in an indigenous ecology of relations. She teaches and facilitates creative food sovereignty immersions around the country within tribal and small farming communities, as well as offering virtual coaching and mentoring, including an online distance learning seasonal mentorship called Seed Seva.  She weaves stories of seeds, food, culture and sacred Earth stewardship on her blog, Seed Songs and other distinguished publications. Follow her journeys at 
www.sierraseeds.org