Main Content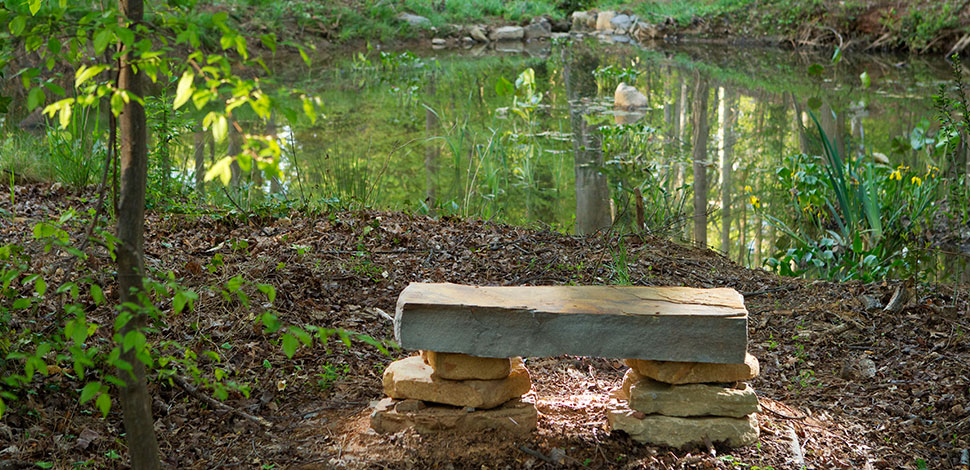 Food Justice, Faith, and the Ecological Imagination
June 11 - 15, 2018
How does a renewed attunement to food justice movements reframe ministry leadership? In this time of social upheaval and ecological crisis, what does it mean to be the church? And how can religious leaders help others join in God's restorative work in the world?
Each year, Wake Forest University School of Divinity's Food, Health, and Ecological Well-being Program hosts a Summer Institute on food, faith, and ecology in western North Carolina. Here, on holy ground, faith leaders gather for four days to participate in God's active renewal of the face of the earth and explore ways they are called to join God in that good work.
Registration has closed.
We live in an age when we can no longer ignore the ecological contexts in which all our personal and social actions play out. This age calls for the church to embrace the marriage of our religious and ecological imaginations. With this renewing of our minds, we are called to the hopeful and joyful and difficult work of food justice and social equity, so that all may experience God's abundance.
The annual Summer Institute offers knowledge, tools, and practices that can help us all "seek the peace" of the places in which we dwell.  Through workshops, lectures, shared meals, small group conversations–even wild foraging and bread baking–we will explore these questions and more. This year participants will be joined by our 2018 cohort of Re:Generate Fellows, making this an intergenerational learning experience for all.
We invite you to join us.
From June 11 – 15 we will gather on the lovely campus of Warren Wilson College in Swannanoa, NC, just ten minutes from downtown Asheville. For lodging, participants can either choose their own lodging nearby [select the "Commuter Rate"] or you can choose to stay on campus in the EcoDorm, in either a shared or single dorm room.
 View a visual tour of the 2016 Summer Institute "Bread in the Wilderness."
Monday, June 11
3:00 – 5:00 p.m.
Check-in
5:00 – 6:00 p.m.
Dinner
7:00 – 8:30 p.m.
Welcome and Introductions
Tuesday, June 12
7:30 – 8:30 a.m.
Breakfast
8:30 – 9:00 a.m.
Lauds Worship Service*
9:00 a.m. – 12:00 p.m.
Morning Session: Lecture and Small Group Discussion
12:00 – 1:00 p.m.
Lunch
2:00 – 5:00 p.m.
Afternoon Workshops [registrants should pick Track 1 or 2]
5:00 – 6:00 p.m.
Dinner
Wednesday, June 13
7:30 – 8:30 a.m.
Breakfast
8:30 – 9:00 a.m.
Lauds Worship Service*
9:00 a.m. – 12:00 p.m.
Morning Session: Lecture and Small Group Discussion
12:00 – 1:00 p.m.
Lunch
2:00 – 5:00 p.m.
Afternoon Workshops
5:00 – 6:00 p.m.
Dinner
Thursday, June 14
7:30 – 8:30 a.m.
Breakfast
8:30 – 9:00 a.m.
Lauds Worship Service*
9:00 a.m. – 12:00 p.m.
Morning Session: Lecture and Small Group Discussion
12:00 – 1:00 p.m.
Lunch
1:00 – 4:00 p.m.
"The Art of…" Workshops [registrants to pick one of three options]
5:30 p.m.
Outdoor Farm-to-Table Dinner and Eucharist at the Garden Cabin
Friday, June 15
7:30 – 8:30 a.m.
Breakfast and Dorm Check Out
Departures
*Lauds Worship Service: For more than 1,500 years, Christians in the Benedictine tradition have been greeting the dawn by praying the daily service of Lauds. Though it will be different in style (and will happen long after dawn!), our daily morning worship will follow in that centuries-old tradition of beginning our day in prayer. The 30 minute service will combine readings from the Psalms, contemplative prayer, singing, and perhaps a brief reflection. These services will be lead by our chaplain-in-residence Rev. Dr. Christopher Carter.
Each morning we will hear from one of our workshop leaders. Participants will be invited to reflect on these talks afterward in small groups.  The morning schedule will be announced closer to the event, but in the meanwhile here are two possible lectures:
"The Spirit of Soul Food" with Dr. Christopher Carter
In this lecture Chris will explore the relationship between and among religion, food, and cultural identity among African Americans by examining the U.S. food system and the impact that current policies and practices have on black people. Chris will show how the food we grow, distribute, and consume negatively affects people of color and the environment in ways that impede social justice. He suggests that a primary reason why food injustice has been either overlooked (by many black Christians and other Christians of color) or framed merely as eating "farm to table" (by many white Christians) is due to a broken theological anthropology that has normalized a certain-kind-of white humanness to the detriment of other human beings and nonhuman nature. Chris concludes his talk by fashioning a liberative theological anthropology, that is, a way of being human that is liberated from some of the problematic norms of Western Christianity. He will suggest the adoption of three theologically informed eating practices in our pursuit of food justice: soul-full eating, seeking justice for food workers, and care of the earth.
Food Justice Afternoon Workshops
Participants will choose from one of two workshop options.
Track I: Black Religious Traditions and a Theology of Food Sovereignty
Tuesday: Dr. Heber Brown will lead the group in an exploration of the often overlooked connections between food sovereignty and Black religious communities.  Beginning with the context of the Black Freedom Struggle of the 20th century, this workshop will explore historical and contemporary practices of religious leadership with respect to urban food security issues.
Wednesday: Building on the historical backdrop, Dr. Heber Brown will look at the case study of the Black Church Food Security Network and its practical implications for Christian leadership as it intersects with food sovereignty work in an urban and rural context.  Participants will then work together to define elements of a theology of food sovereignty which can spur new approaches to ministry and better inform how religious leadership can show up for and with those communities that are most directly impacted by the burdens of the global food system.
Track II: Taking Church Beyond the Walls: Entrepreneurial Ministry in the Soil, on the Streets, and Around the Table
Tuesday: The Rev. Nurya Love Parish will lead the group in a consideration of emerging ministries and faith communities that integrate worship with food, farming, and ecology. We'll reflect on the larger questions about church and Creation that undergird these ministries and the practices of leadership that imagine, create, and sustain them. We'll also consider participants' vocational questions and possibilities and identify emerging questions about ministry in our contexts. Whether you're someone who is looking to start a ministry involving food, justice, and ecological imagination, or if you're looking to integrate these ideas into an existing setting, you'll learn from the experiences of others and begin to identify possible next steps for yourself.
Wednesday:  On Wednesday we will continue to explore the connection between food, ecology, and church, with a focus on the practical and logistical challenges that are inherent in developing such ministries. Participants will learn from the founding story of Plainsong Farm & Ministry and identify the challenges and opportunities in their own contexts. We'll also reflect on the Scripture, prayer, and organizational change theory that undergirds these ministries as they emerge.
---
"The Art of…" Hands -On Workshops
Participants will choose from one of three workshop options.
The Art of Community Gardening with Susan Sides
The Lord's Acre grows food for donation, with beauty, intentionality and hope. We're a safe place with a bold calling. Safe because we encourage folks to join us in contributing from their unique skills and passions and because we value people over production but this work also calls us to be bold. It takes courage to get to know where and why your neighbor struggles to eat well, to learn that 1 in 4 children faces food insecurity and to begin thinking of ways we can each be part of the solution.

We believe there are many types of hunger, that everyone is hungry for something and that everyone has something to give. We also believe that simply growing food and giving it away won't eliminate hunger. Our true goal, then, lies in working towards communities that are once again places where everyone is welcome and valued. Where folks come to be inspired, share their skills, relearn the lost art of food literacy, meet, work alongside each other, share food and get to know their neighbor.
Note: This workshop requires participants to drive to The Lord's Acre, roughly 20 minutes from WWC campus. Carpools can easily be arranged once on site.
The Art of Bread Baking with David Workman
This workshop will cover the basics of baking bread at home, and will include hands on instruction on how to mix, shape, and bake bread in a home kitchen. We will cover the basics of sourdough and yeasted bread doughs from start to finish, in order to give the students an overview on how to make sourdough loaves, pita bread, focaccia, and pizza doughs at home. Students will leave with the confidence to mix bread at home, by hand, without a mixer, and the knowledge of how to shape and bake beautiful loaves in a basic home oven. This will be hands on class and all students will get to enjoy the feel of bread dough on their fingers, and to taste the results of their work right out of the oven. If weather allows, we will fire up the outdoor wood-fired oven and bake there. The bread you make in this workshop will become our communion bread for that evening's celebratory eucharistic meal.
The Art of Conscious Foraging  with Alan Muskat
Foraging can truly feed us, not just with food, but with the knowledge that we are safe and provided for. Going back to nature, we go back to our true nature as loving, open beings. We can finally "let go and let God." We welcome the world with open arms, and we find that it has been waiting all this time for us: for us to come home. Join wild foraging expert Alan as he leads a walking, grazing tour of the forest around Warren Wilson's campus and brings back a taste of the wild life, helping you experience the life of a modern hunter-gatherer firsthand. Participants will learn how to identify a number of wild foods, some of which will be added to our celebratory dinner that evening.
Early Bird Rates (before May 15)
| | | |
| --- | --- | --- |
| Commuter Rate | $225 | Includes course fee, lunch on Tuesday, Wednesday, and Thursday, and the celebratory dinner on Thursday evening |
| Shared Double Room | $475 | Includes course fee, shared dorm room* Monday through Thursday night, and all meals |
| Single Room | $600 | Includes course fee, single dorm room* Monday through Thursday night, and all meals |
Regular Rates (after May 15)
| | | |
| --- | --- | --- |
| Commuter Rate | $325 | Includes course fee, lunch on Tuesday, Wednesday, and Thursday, and the celebratory dinner on Thursday evening |
| Shared Double Room | $575 | Includes course fee, shared dorm room* Monday through Thursday night, and all meals |
| Single Room | $700 | Includes course fee, single dorm room* Monday through Thursday night, and all meals |
*Lodging will be in the Eco Dorm on the Warren Wilson campus. The dorm is comfortable, clean, simple, and designed with ecological principals. Single and double rooms are available. The dorm features a small kitchenette if you need to bring your own food. Your dorm room will share a bathroom with other rooms on the hall. If you require a private bathroom, or you'd like something a bit more upscale than a dorm room, we suggest you book a nearby hotel and choose the Commuter Rate.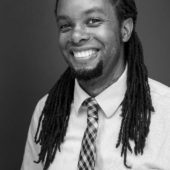 Christopher Carter
Rev. Dr. Christopher Carter's teaching and research interests are in Black & Womanist Theological Ethics, Environmental Ethics, Religion & Food, and Religion & Animals. His publications include The Spirit of Soul Food (University of Illinois Press, forthcoming), "Blood in the Soil: The Racial, Racist, and Religious Dimensions of Environmentalism" in The Bloomsbury Handbook on Religion and Nature (Bloomsbury, 2018) and The Future of Meat Without Animals (Rowman & Littlefield, 2016). In them, he explores the intersectional oppressions experienced by people of color, the environment, and animals. Currently he is an Assistant Professor of Theology at the University of San Diego, a Faith in Food Fellow at Farm Forward, and Assistant Pastor at Pacific Beach UMC.
Rev. Dr. Carter is an ordained pastor in the United Methodist Church, and in that capacity will serve as our Chaplain-in-Residence for the week.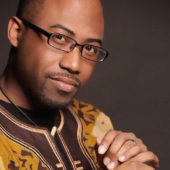 Heber Brown
Rev. Dr. Heber M. Brown, III is the Senior Pastor of Pleasant Hope Baptist Church in Baltimore and a Team Leader of Baltimore United for Change – a coalition of activists and grassroots organizations working for social justice. As a clergy-activist, Dr. Brown has demonstrated a deep commitment to a myriad of social justice issues from poverty, to racism, the prison industrial complex, worker's rights, environmental justice, sexism, food sovereignty and foreign policy. Dr. Brown is a community organizer actively involved in legislative advocacy as well. Between 2009 and 2013, he was a central figure in the campaign to halt the construction of a $100 million dollar youth jail in Baltimore and currently he is working to strengthen police accountability in the state of Maryland. In 2015, he launched the Black Church Food Security Network which links Black Churches and Black Farmers in partnership to create a community-controlled, alternative food system based on self-sufficiency, food justice and food sovereignty. He earned his B.S. degree in Psychology from Morgan State University, a Master of Divinity degree from Virginia Union University and a Doctor of Ministry degree from Wesley Theological Seminary.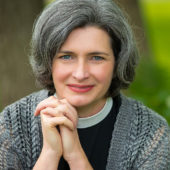 The Rev. Nurya Love Parish
The Rev. Nurya Love Parish is an Episcopal priest, co-founder of Plainsong Farm and Ministry, and the creator of the guide to the Christian food movement. Plainsong Farm and Ministry is a new farm (est. 2016) in greater Grand Rapids that incorporates a community supported agriculture program, charitable food ministry, seasonal worship, and seeks to grow farm-based faith formation in the coming years. The farm is a partnership between the Parish family, the Edwardson family (farm managers), and the Episcopal Diocese of Western Michigan. As part of the farm's research phase, Nurya created the first "Guide to the Christian Food Movement" in 2015, which has since grown into a standalone website and program of the farm.
Rev. Parish was raised without religious participation. She visited a Unitarian Universalist congregation out of curiosity in college and experienced a strong and undeniable call to the ministry. While preparing for ordained ministry, she became an adult convert to Christianity. Her first call out of seminary was to plant a Christian church within the Unitarian Universalist Association. After ten years of offering a witness to Christ in the UUA, she became an Episcopalian. She was re-ordained a priest in the Episcopal Church in 2011.
Her book, Resurrection Matters: Church Renewal for Creation's Sake, was published this spring.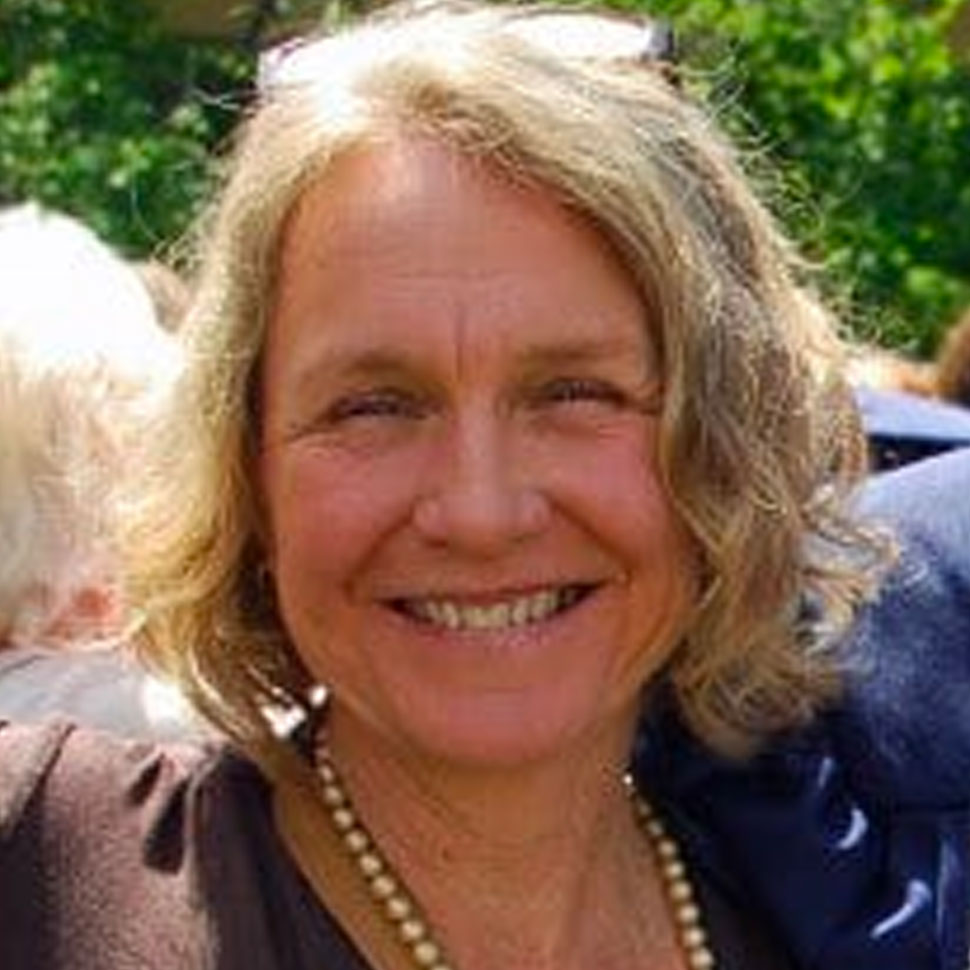 Susan Sides has been passionate about gardening organically for forty years. As a teenager, she read everything she could find on the subject and turned a portion of her backyard into an experimental garden. Her love of the interconnectedness of living things led her to acquire a BS in biology in the 70s. From 1984 to 1990, she worked for The Mother Earth News magazine at their eco-village gardens, the first year as an intern, and thereafter, as their Research Gardener and Garden Writer. While at the Eco-Village, in addition to writing gardening articles, she was given the task of writing The Healthy Garden Handbook, which the magazine published under Fireside. When the magazine moved from its Hendersonville headquarters to NYC, she and her family declined to follow. Instead, she remained active in the field of food sustainability, taught beginning gardening classes, raised small livestock, home schooled her sons and studied primitive gardening methods. Today, she resides with her husband Franklin in Fairview where they co-manage The Lord's Acre Garden, a dream garden that brings together research, beauty, community and compassion.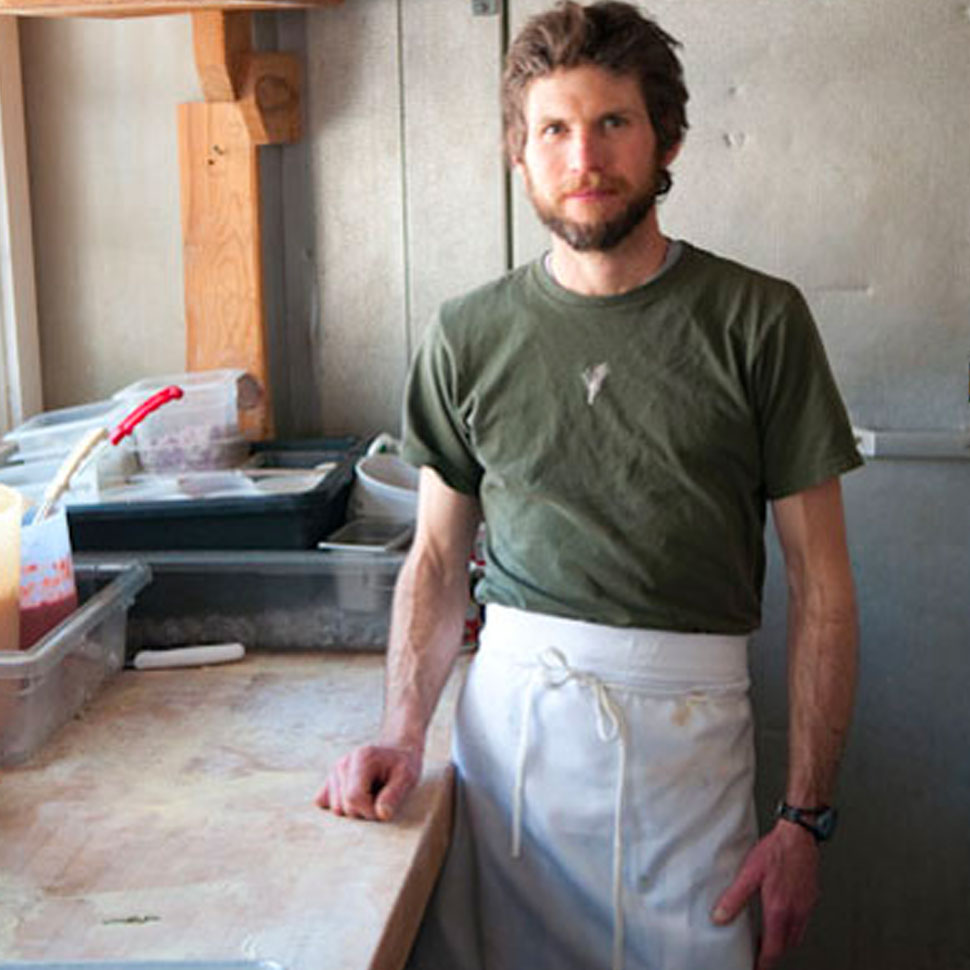 David Workman joined forces with Scott Unfried in the summer of 2006 to open West First Wood-Fired and to take on the responsibilities of running the Flat Rock Village Bakery. He has been working as a baker since his first bakery job in Missoula, Montana in 1994. Much of his experience has been on the job, although he has been to San Francisco Baking Institute several times for professional training. Before joining up with Scott, he was the head baker at City Bakery in Asheville, N.C. for 7 years. His focus has shifted from just bakery production to managing all aspects of a busy bakery/café. During his limited free time, he runs, cycles, and enjoys the company of his wife Amy and their two daughters, Isabel and Iris. He also passionately tends a vegetable garden to fulfill his family's requirement for fresh organic veggies.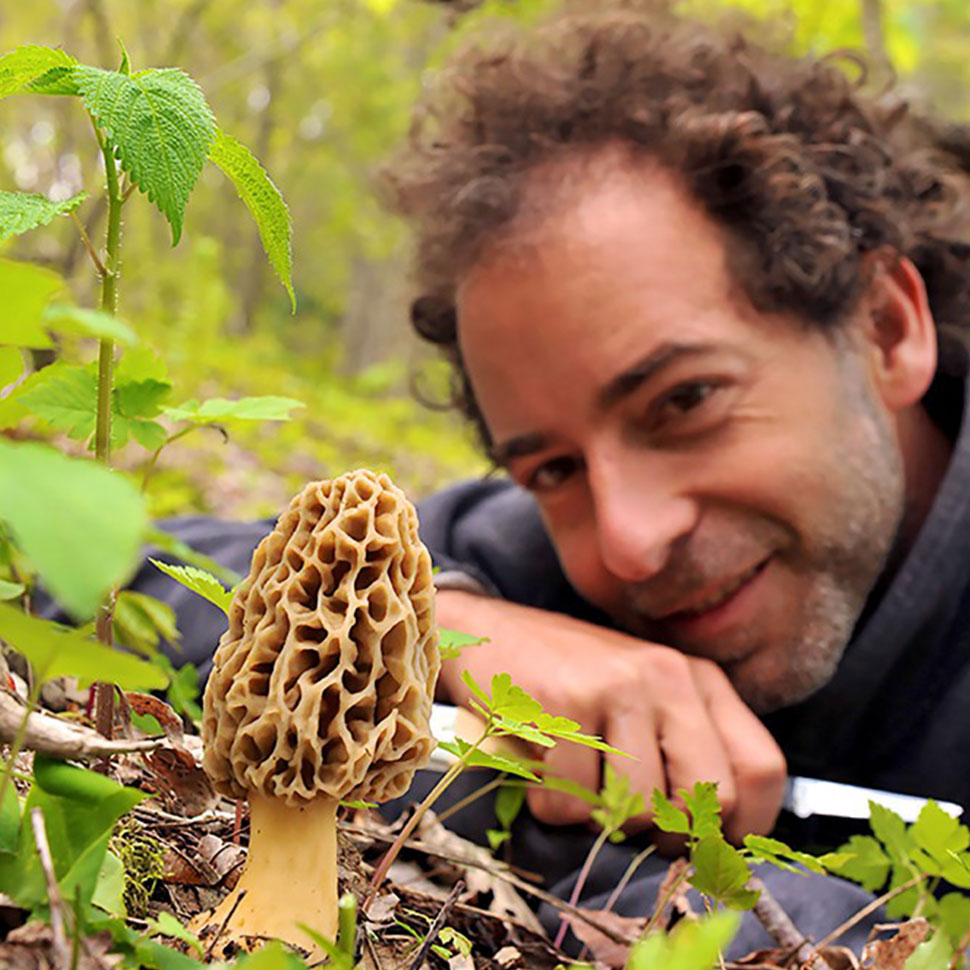 Alan Muskat founded No Taste Like Home, the first forage-to-table tour company in the country, launched the first wild foods public education program on the continent, and runs one of the largest foraging tour companies in the world. Based in Asheville, he has appeared in a variety of major media and is the author of Wild Mushrooms: From Forest to Table, The Haggadah Vita, and Coming Home: Finding our True Nature. When it comes to bringing out the fun in fungi, he's the champignon.

Renewing theological education for the 21st century, we equip religious leaders with the knowledge, skills, and pastoral habits necessary to guide congregations and other faith-based organizations into creating more redemptive food systems, where God's shalom becomes visible for a hungry world.