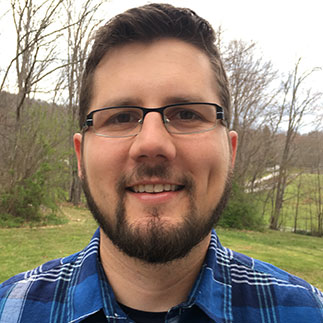 Kevin Bates is a United Methodist minister currently serving two rural churches near Asheville. He is a graduate of Chapel Hill and Duke Divinity school. At Duke Divinity, Kevin participated in the Thriving Rural Communities Initiative – a program which seeks to lift up and celebrate the gifts of rural communities. In his work with the Creation Care Alliance of WNC, Kevin seeks to articulate and learn the connections between faith, ecology and rural communities. Kevin is an avid hiker and gardener. He lives with his wife, Mary and their two kittens, Eyja and Katla, in Candler.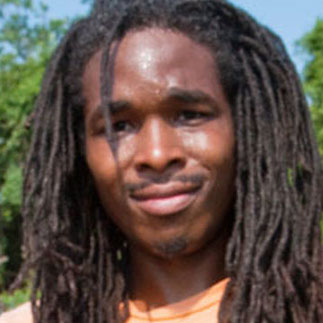 Christopher Bolden Newsome grew up in a social justice focused household, the oldest son of small scale organic farmers and food sovereignty educators Demalda Bolden-Newsome and Rufus Newsome, Sr. The Bolden-Newsome family originates from the Mississippi Delta where Chris grew up raising and eating many traditional African American crops. In the mid 1980's the family relocated to Tulsa, Oklahoma. Always fascinated by growing food, Chris got involved in food justice initially in Washington, DC, starting backyard gardens for neighbors while studying anthropology at Howard University from 2001-2004. Chris worked on his family's farm in Tulsa where he grew food for market and designed food sovereignty and hands on agricultural workshops for teachers, after school programs and First Nations tribal entities. In 2008 Chris moved to Philadelphia where he managed and created programming for the Seeds for Learning Youth Farm at Martin Luther King High School. In 2011 working with farm Co-Director Ty Holmberg and at the time, the University of Pennsylvania, Chris helped to establish the Community Farm and Food Resource center at historic Bartram's Garden, the country's first botanical garden located in Philadelphia, PA. The farm came under community management in June 2016. For this project, Chris took on management of a 2 acre crop field, community garden, an orchard and an organic production greenhouse.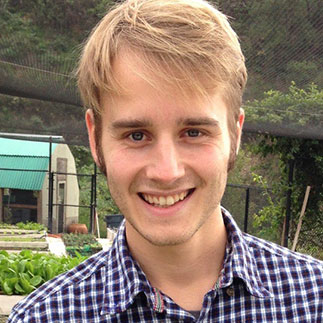 Grounded in Washington D.C., Avery Davis Lamb is living out his call as ecological scholar-activist in an urban setting, doing grassroots climate organizing with religious groups across the DC-Maryland-Virginia region. He works with congregations of all faith, building a religious response to climate change through education, greening, and advocacy. Before joining the Interfaith Power & Light movement, Avery worked at Sojourners and graduated from Pepperdine University, where he engaged in Religion and Ecology research and earned a degree in Biology and Sustainability. On his weekends, Avery volunteers at the Three Part Harmony urban farm in DC and cultivates a very small piece of land in front of his row-house apartment.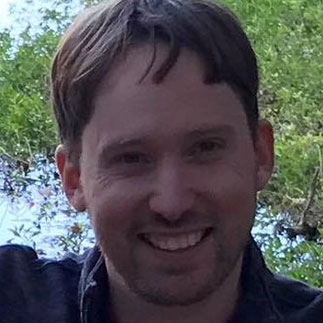 Wilson Dickinson is a teacher, writer, and minister who is seeking to cultivate communities of simple, sustainable, just, and joyful living in his hometown of Georgetown and the region of Central Kentucky. He is an ordained minister in the Christian Church (Disciples of Christ) and the director of The Green Good News, an organization that partners with churches and communities to connect sustainability and discipleship. This work takes place through local projects—like Green Christians dinner church and Twisted Trunk Community Garden—and educational ventures with other communities. He teaches theology at Lexington Theological Seminary. He is completing an academic monograph, The Wisdom of the Cross: Exercises in New Creation from Paul to Kierkegaard, and is working on a popular book on Jesus as an agrarian revolutionary who charts a path for sustainable and joyful life today.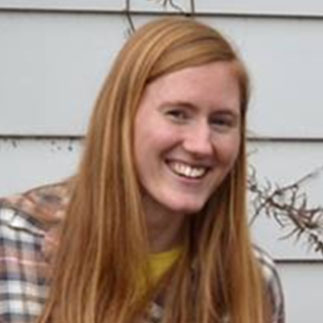 Allyson Green spends her time navigating and creating connections between people and ideas, living into concepts that have resonated deeply since her first ecology class and ecological explorations of the Psalms. Having studied science education, environmental justice, and environmental health, she enjoys tying all kinds of equity issues together and looking at root causes and co-creative action to make change on individual, community, and societal levels. She tries to bring the stories, experiences, people, and creatures from past communities  that have influenced this vocational journey – from the glacial hills of Wisconsin, mountains of Wise County, VA, and fields of the University of Michigan Campus Farm – into her current work as the Chief Sustainability Officer at Augsburg University in Minneapolis, MN.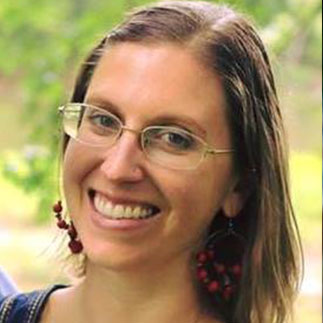 Sarah Horton-Campbell is the founding pastor of Common Life Church & Farm, a new United Church of Christ church plant forming now in Saxapahaw, NC. Common Life is a combination of embodied spirituality through gardening and dinner church worship, a sustainable farming social enterprise, and a young adult formation program. Sarah became passionate about environmental stewardship as a child exploring the beaches, estuaries, and Everglades of south Florida. This passion for earth care led her to learn about how healthy food systems can have a huge positive impact on the planet and our bodies. Prior to founding Common Life Church & Farm, Sarah earned her MDiv at Duke Divinity School and MSW at UNC-Chapel Hill and served as the executive director of Johnson Service Corps for 4 years. Sarah and her husband Josh live in a yurt on Dinner Bell Farm, a sustainable produce, egg, and pork farm owned and operated with her parents, John and Stephanie Campbell.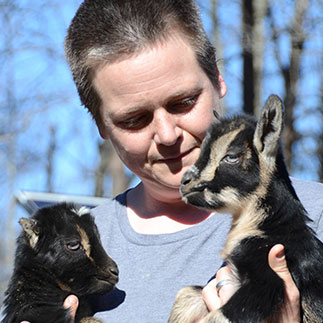 After seminary, Karen Mann worked for a number of years as a hospital chaplain before following her passion for food on to the farm. The first stop was as the Market Manager for a network of farms for refugees. Given that she didn't meet any of the qualifications, she's pretty sure she got the job by describing how much she loves turnips. She has now settled on her own farm in central Virginia, Heart & Bones Hollow, with her partner and two kids. Together they raise goats, pigs and a variety of produce for market.  She is also working to start a new Dinner Church in her rural community and hoping to find ways to bring the farm and the faith community together.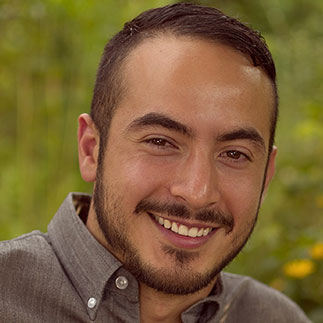 Armel Martin grew up in the sprawled Twin Cities suburbs, where his calling to regenerate neighborhoods into abundant village communities originated. After graduating from the University of Minnesota-Twin Cities with a Bachelor of Arts in Communication Studies, he gleaned organizational leadership experience with a leading natural food retail cooperative, while furthering his education with permaculture design certifications. Armel is the leader and founder of New City Backyard Farms, a start-up project of New City Church that uses the power of resilient urban backyard food systems to build healthy livelihoods. He is a proud Minneapolis resident, where he passionately commits his roots and focus in his own neighborhood while inspiring change in others.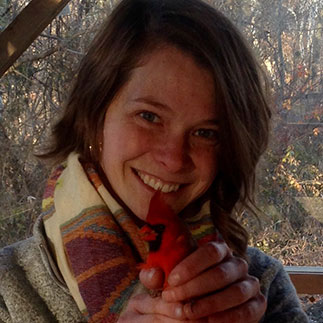 Jessica Miller is a disciple of the Doan Brook, Shagarin (Chagrin River) and Oulame Thepy (Vermilion River) watersheds of Northern Ohio. After spending two-and-a-half transformative years studying and working in New Zealand, she began seeking God and vocation through inquiry and interpretation of the natural world. Her calling has led her into work as a botanist and forest ecologist, working in conservation for the Holden Arboretum, as an environmental educator, and field research with the Cleveland Metroparks. Currently she works as the Land Stewardship and Program Manager for Bellwether Farm, the camp, retreat and education center of the Episcopal Diocese of Ohio. This new center is a working farm that seeks to promote wellness, social justice and fidelity to the earth through farming and modeling land stewardship. In her current role, she is responsible for development and planning of ongoing adult and youth programming, overseeing the care of the land, and enacting a land management plan for the 140-acres of forest, wetland and field next to the Vermilion River. Jessica lives in community with family and friends along with three chickens, a vegetable garden, and an accumulation of medicinal and native plants.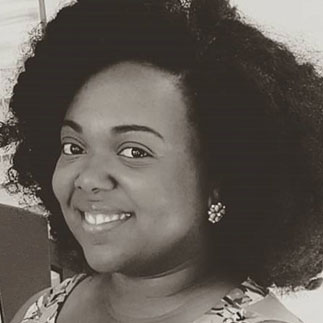 Kristan Pitts is a native of Greenville, SC and chose to serve in her community after graduating from Converse College, where she studied Business Administration with a concentration in Marketing.  Her life's work embodies the audacity to impact her community through faith-based, community-centric work.  She currently wears several hats, serving as the JustFaith Greenville Community Coordinator and as a campus minister with Mere Christianity Forum.  In her current and previous roles, Kristan's work includes environmental stewardship education, community engagement, and community grassroots leadership development. Kristan is also an incoming student at Wake Forest School of Divinity.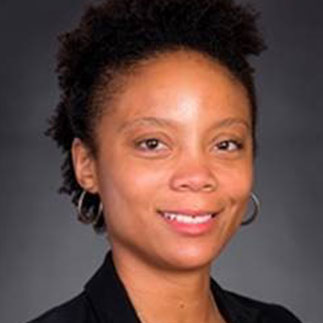 Candace Thompson, a native Texan, serves as a catalyst in the community by promoting transformational behavior changes supporting an improved quality of life through the practice of generous listening, walking in solidarity, and advocating. She is the Community Outreach Manager for Baylor Scott & White Health & Wellness Center (BSW HWC). She is responsible for the oversight, on-going development and implementation of the PEERS Health Ministry Program, cultivating and nurturing relationships with churches and community partners to increase the visibility and reach of BSW HWC in Southern and South Dallas communities and as a resource for connecting BSW HWC members to available community services to enhance quality of life. Previously, she worked at Jubilee Park & Community Center as the Director of Community Outreach cultivating relationships with members of the southeast Dallas community to revitalize the neighborhood through a comprehensive community development approach. Career highlights include: a published article in the Guardian UK, presentation of a Tedx Talk at Southwestern Adventist University, and coordination of KERA's segment on Jubilee Park residents in their award winning series "One Crisis Away in a Neighborhood." Candace Thompson has over 10 years of experience serving the nonprofit sector. She earned her undergraduate degree in Psychology from the University of Texas at Dallas, and a dual Masters in Public Administration and Social Work from the University of Texas at Arlington. She is deeply passionate about her family, population health, and her community.  Believing that our past informs us about our future, she is committed to and engaged with the development and implementation of programs and services for multi-generations of community residents.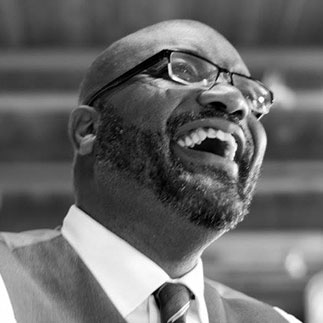 Derrick Weston is an ordained minister in the Presbyterian Church (USA) serving as the neighborhood organizer at Arlington Presbyterian Church in Arlington, VA. He is working with the congregation to establish a sacred green space that will create an intersection of contemplation, ecological education, and spiritual formation. Derrick co-hosts two podcasts (God Complex Radio, The Gospel According to Marvel) and blogs regularly at derricklweston.com. He and his wife, also an ordained Presbyterian minister, live outside of Baltimore and have four children.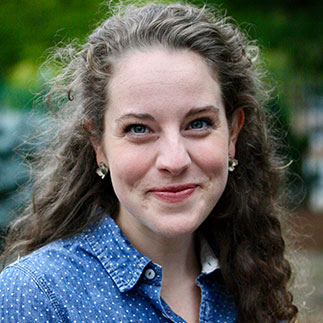 Lena Van Wyk is a graduate of Duke Divinity School's Master of Divinity program, where she focused on agrarian and creation theologies. She founded the Duke Divinity Biblical Orchard, a permaculture garden in the heart of Duke's campus, designed to inspire scriptural imagination through the use of edible and ornamental biblical plants. She is also the co-producer of Amuri: Sacred Flavors of Sicily, a documentary on the sacred food traditions of Sicily and how they cement local food culture. Lena is currently working as the Farm Director at New Garden Park, a 9-acre piece of land owned and operated by the Church of the Redeemer (Anglican Church of North America) in Greensboro, NC. The church hopes to use the land surrounding its sanctuary to create a permaculture farming ministry that will bless its surrounding community and be a place of radical hospitality. Lena is hoping to be ordained to the vocational diaconate in the Anglican Church of America (ACNA) and is starting her discernment process this autumn.