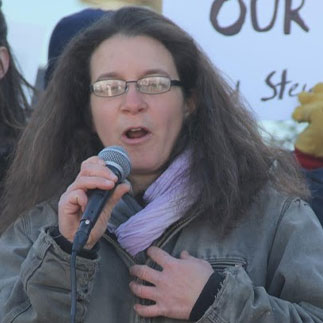 Hannah Breckbill is a farmer and activist rooted in Decorah, Iowa. She founded Humble Hands Harvest in 2013, and has since found permanent land and a co-farmer for this organic vegetable, grass-fed lamb, pastured pork, and perennial crop farm that seeks to impact local culture through land-based work and celebration. Hannah's roots as a Mennonite, and current participation at a Quaker meeting, have influenced her trajectory as an activist, from training with Christian Peacemaker Teams in 2009 to serving as board chair of the Northeast Iowa Peace and Justice Center. Hannah is the host of the annual Queer Farmer Convergence, a social gathering for queer-identified agriculturalists with a co-learning focus around dismantling the heteropatriarchy, decolonizing, and undoing racism on farms and in rural communities. She has also been generating local action around climate change and ecological resilience in the past year and is excited to build her organizing and leadership skills to make empowered change!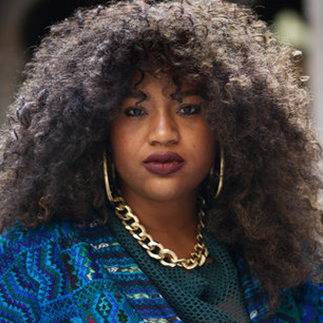 Dr. Carrie Kholi-Murchison (more fondly known as khoLi.) is an educator; a poet and scholar; an entrepreneur, and strategist. Having earned a B.A. in English Arts and Creative Writing from Hampton University, and an M.A. and Ph.D. in Literatures in English from Rutgers, she's absorbed a unique set of skills, all dependent upon proactive, responsive, critical thought. In khoLi.'s career, she's combined creativity, digital content, literature, theory and a dash of pop culture to create campaigns, content, curriculum, experiential marketing, and scalable operation systems supporting the development of deepened community connection and an equitable future. She currently serves as Co-Founder and Executive Director of HOLI. Brands, where she and a set of shrewd accomplices work to make the future now.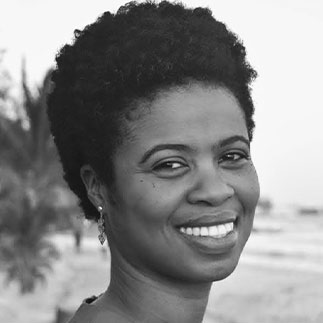 Jasmine Hamilton's interest in health arose from witnessing the ways in which chronic illness and the suffering associated with it prevent people and communities from flourishing. She has sought solutions to these challenges through exploration of the Christian faith, training as a Scientist, and community service. Her personal quest to improve health outcomes for those suffering led her away from her native Caribbean to Canada and beyond, where she completed a BSc. (Honors) in Biochemistry from Trent University, a certificate in Global Health Governance from the Sandford School of Public Policy at Duke University, and a Ph.D. in the area of transfusion medicine at the Centre for Blood Research in Vancouver. She has worked at the community level to increase awareness of debilitating diseases like Huntington's, interned at the WHO in Geneva, served her faith communities across Canada as a writer and small group leader, and engaged Canadian youth on Global citizenship, science communication, and social issues in science. She was awarded the Jay Telfer Award for her Leadership of the Canadian Hunger Foundation's Global Education Program in British Columbia, the Karanja Njoroge Community Service Award for her commitment to development education in the Peterborough community, a Byron Fellow, and a mentor to graduate and undergraduate trainees. Jasmine has spent the past year on sabbatical during which she's enjoyed venturing into the world of Creative Writing, serving in the small group ministry at her local church, and volunteering at the Scott Mission in Toronto.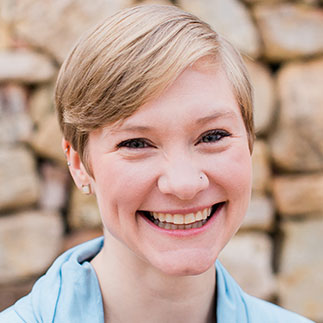 Sarah Howell-Miller is a pastor-musician-bioethicist. She currently works for the Missional Wisdom Foundation as the Prioress of The Foundry House, an intentional community on the campus of Crossnore School & Children's Home in Winston-Salem, NC. There, she helps cultivate community among young adults of diverse backgrounds, including former foster children, in a context committed to reconciliation, food justice, and trauma-informed approaches. Located just a mile from downtown Winston-Salem, the main feature of Crossnore's campus is a 100-acre farm where The Foundry's service is centered and where health disparities, food insecurity, and mental health are addressed holistically in concert with the earth. Sarah is an ordained United Methodist minister; she received her B.A. in Religion and Medieval & Renaissance Studies as well as her M.Div. from Duke and is currently pursuing an M.A. in Bioethics at Wake Forest University. She is writing her master's thesis on substance use, harm reduction, disability, and liberation theology. Sarah is a songwriter and multi-instrumentalist, regularly performing with a local band as well as solo. She lives just south of downtown Winston-Salem, where she loves having family dinners and game nights with friends and neighbors. Sarah enjoys hiking, biking, cooking, reading, hanging out with friends, and spoiling her pit bulls.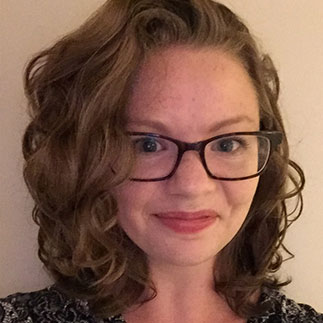 Sarah Ogletree recently earned her Master of Divinity, with a concentration in religious leadership and ecology, from Wake Forest University School of Divinity. She has worked at the intersection of faith and environment for the past five years, partnering with organizations like the Creation Care Alliance of Western North Carolina, United Methodist Women, Creation Justice Network (UCC Southern Conference), and Presbyterians for Earth Care. In her current role as the Sacred Foodscapes Coordinator of North Carolina Interfaith Power & Light (NCIPL), Sarah is blessed with the opportunity to walk alongside faith communities as they consider the social, environmental, and climate impacts of their relationship to food. Through holy acts of composting, conservation, gardening, and advocacy, North Carolina faith communities can lower their carbon footprints, help create more just and sustainable food systems, and better care for all of God's creation. Sarah calls the southern Appalachian mountains home. She resides in Happy Valley, North Carolina, with her husband, dog, and two cats.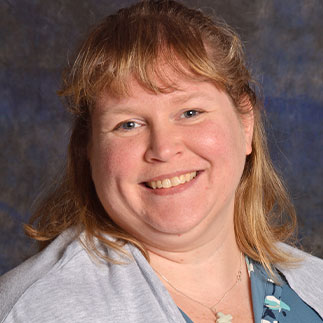 Jennifer Orr is a United Methodist pastor currently serving a small rural church while coordinating a new ministry, Crossroads Connections, in the area she serves. Crossroads Connections is a coordinated effort amongst many small rural Methodist churches and ecumenical partners to offer the love of Christ to the community through relationships between those serving and those being served.  Jennifer is a graduate of Pfeiffer University and Wesley Theological Seminary through its partnership with Pfeiffer. Aside from connecting the church with the larger community, Jennifer also has gifts in worship and music that she has used in various ways throughout her ministry. She lives in Concord, North Carolina, with her husband and their dog.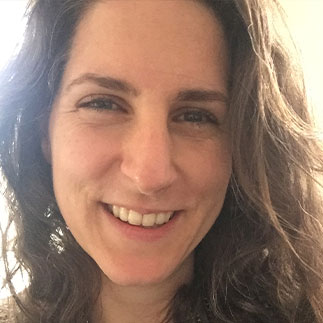 Stephanie Thomas is a researcher and a community organizer with Public Citizen, based out of Houston, TX, where she works with the Healthy Port Communities Coalition, a group which advocates for reductions in diesel emissions and improvements in air quality as well as community safety in and around the Port of Houston. Dr. Thomas is also a lead organizer for the Houston Climate Movement, a coalition of organizations and individuals advocating for climate action and resiliency planning for the city of Houston. Stephanie is an earth scientist by background whose research has focused on ancient climatic and environmental change over 250 million years ago. She is also an ordained Buddhist chaplain. During her Buddhist studies at Upaya Zen Center, she developed a thesis entitled "Climate Change, Mass Extinction, and Compassionate Action: A Vision of Environmental Chaplaincy for the Anthropocene."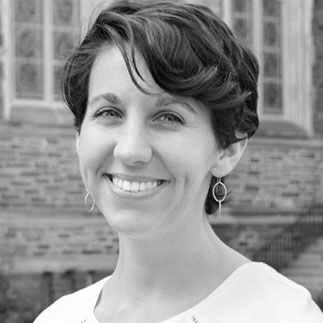 Alex Treyz grew up in New York's Hudson Valley. She is the daughter of green-thumbed parents, who inspired her from childhood to love and care for the natural world. She currently serves as the food and faith associate in research at Duke University's World Food Policy Center in Durham, North Carolina. In her work at the Center, Alex conducts research and convenes interfaith leaders, academics, practitioners, funders, and non-profit professionals with the goal of supporting food and faith work grounded in equity and justice. She currently serves on the Steering Committee for the Eastern NC FaithLands pilot project, which seeks to connect aspiring farmers with faith-owned lands and thereby promote sustainable and regenerative agriculture. Alex graduated from Duke with a dual master of divinity and master of public policy degree in 2017. Alex is bi-vocational: in addition to her work at Duke, she serves as Lay Minister for Congregational Care at Durham Presbyterian Church. She is a graduate of Davidson College, where she earned a BA in English in 2009. Alex is grateful to call Durham, NC home and enjoys playing music, writing, and sharing life with folks in her church and greater Durham community.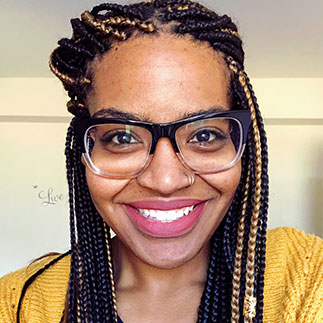 Pearl Quick is an Afro-Latina farmer currently a Dual Degree student at Princeton Theological Seminary. She is studying to receive her Divinity Degree on a Youth Ministry track. Pearl is also studying to get a certificate in Ecology and works as a farm hand at Princeton's Farming program aptly named 'Farminary.' Pearl Quick is from North Carolina originally where she grew up farming, learning animal husbandry, and meat production. She currently lives in Princeton and does Urban Farming in the South Bronx, in New York City. Pearl wants to continue studying the connections between God and the land in regards to healing and health in the Black, Brown, and Queer community.
Returning Fellows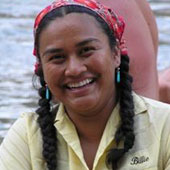 Nikki Cooley serves as the co-manager for the Tribal Climate Change Program at the Institute for Tribal Environmental Professionals (ITEP). She is of the Diné (Navajo) Nation by way of Shonto and Blue Gap, AZ, and is of the Towering House Clan, born for the Reed People Clan, maternal grandfathers are of the Water that Flows Together Clan, and paternal grandfathers are of the Manygoats Clan. Nikki received her Bachelor's and Master's of Forestry (emphasis in ecological restoration and traditional ecological knowledge) from Northern Arizona University (NAU). For her undergraduate and Master's studies she has worked extensively with the Cherokee Tribe of North Carolina, and now works at ITEP with tribes across the nation, including Alaska, on learning about and planning for the adaptation to current and future climate change effects. In addition, as a river guide and cultural interpreter working on the Colorado River-Grand Canyon and San Juan River, Nikki is the co-founder of the Native American River Guide Training Program and Fifth World Discoveries, was the first Native American President and Vice-President of the Grand Canyon River Guides Association (GCRG), and is a former associate director of the Native Voices Program. She also served a six year term as the first Native American to serve on the board of the Grand Canyon Association (GCA). She is very passionate about advocating for and education about the protection and preservation of the environment and its resources. Nikki fluently speaks her Navajo language and culture, and is committed to encouraging people to continue the path of a holistic respect and knowledge towards food and life.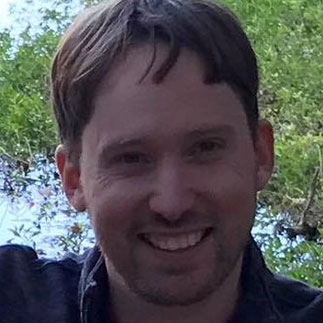 Wilson Dickinson is a teacher, writer, and minister who is seeking to cultivate communities of simple, sustainable, just, and joyful living in his hometown of Georgetown and the region of Central Kentucky. He is an ordained minister in the Christian Church (Disciples of Christ) and the director of The Green Good News, an organization that partners with churches and communities to connect sustainability and discipleship. This work takes place through local projects—like Green Christians dinner church and Twisted Trunk Community Garden—and educational ventures with other communities. He teaches theology at Lexington Theological Seminary. He is completing an academic monograph, The Wisdom of the Cross: Exercises in New Creation from Paul to Kierkegaard, and is working on a popular book on Jesus as an agrarian revolutionary who charts a path for sustainable and joyful life today.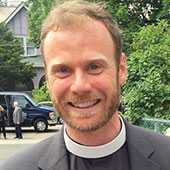 Duncan Hilton has been Priest for Discipleship and Discernment at St. Michael's Episcopal Church  in Brattleboro, VT since 2017. Before arriving in Vermont and being ordained, Duncan worked for five years as Executive Director with the Leadership Development Initiative (LDI), where he trained Episcopal parishes in team-based leadership practices in order to help them launch local mission projects. He also worked as Training Director for Life Together, the Boston-based Episcopal Service Corps program, and as a  Teaching Fellow with Professor Marshall Ganz at the Harvard Kennedy School in his class, "Organizing: People, Power, Change." Duncan's career shifted from congregational ministry in the United Church of Christ, where he served as a minister for youth and children, to leadership and organizing through his experience in 2010 as Field Coordinator for the Promise Arizona campaign, which registered over 15,000 new voters in the state.