Main Content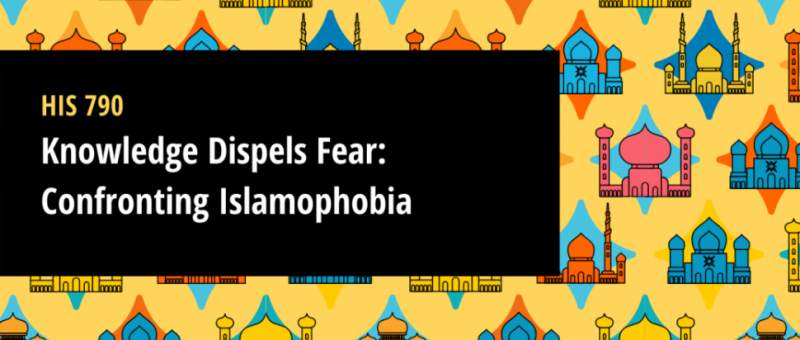 July 7 – August 11 | Online | 3 Credit Hours
This course will provide an introduction to the principle beliefs and institutions of Islam. You will consider how developing a deeper knowledge of Islam can help to dismantle the false assumptions and hateful rhetoric of Islamophobia while also examining the political and financial motivations for its spread.
Goals for Student Learning
Describe, explain and illustrate key points of Muslim belief
Analyze, contextualize, and critique anti-Muslim rhetoric
Describe and evaluate the relationship between Islam, Muslims, and American culture with a special emphasis on the contributions of Black Muslims from before the founding of the United States to present day
Synthesize chronologically and theologically disparate material within the Muslim tradition to create resources for anti-bias education
Cost of Attendance:
Register by July 1:
Step 2 – Email the Office of Academic Affairs at acadiv@wfu.edu with request to register for the course.
Step 3 – Await information about course payment and welcome information from the course instructor.
Meet Your Instructor:

Assistant Dean of Academic Affairs and Part-Time Assistant Teaching Professor of Theology
"One of the great joys of human life is in our capacity to love and learn from one another across difference. In this course, we will discuss how a knowledge of Islam can inform any worldview concerned with justice. We will also consider how the call to justice must be answered by dismantling the hateful rhetoric and racism of Islamophobia."