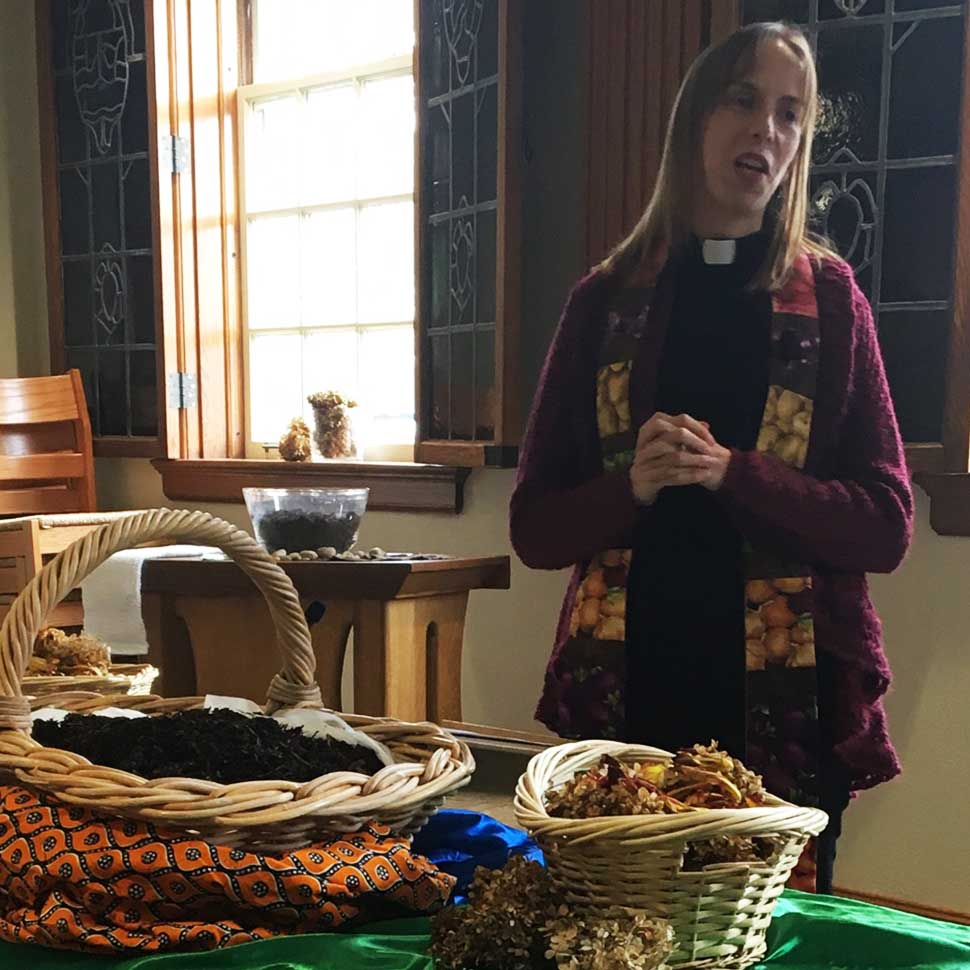 Rev. Anna Woofenden, is the founding pastor of the Garden Church in San Pedro, CA, will aid our community in re-imagining church by sharing her passions around spirituality, justice, food, the earth, beauty, compassion, and community.
Rev. Woofenden has become a leading voice in the food and faith movement, particularly in the area of liturgy and entrepreneurial ministry. At the end of 2017 she transitioned the Garden Church to new leadership and is now working with the Swedenborg Chapel in Cambridge, MA consulting on outreach and new ministry opportunities, teaching, writing, speaking, and coaching across the country and is the founder and co-host of the Food and Faith Podcast.
Rev. Woofenden received her Masters of Divinity from Earlham School of Religion and is an ordained minister in the Swedenborgian Church of North America.  She enjoys nature, gardening, art, children, writing, community, singing, laughter, and a good cup of chai.