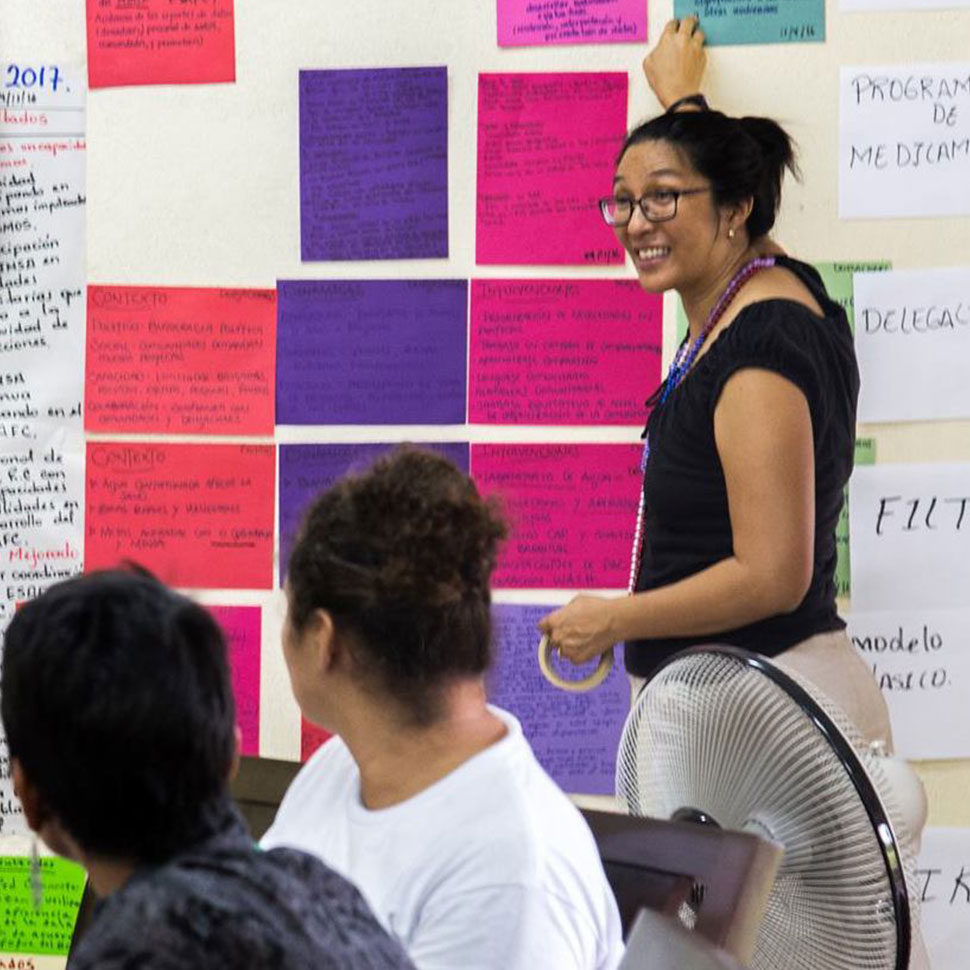 Dr. Laura Parajón is a family physician, medical missionary, and public health professional who has worked in the health equity ¨trenches¨ of rural Nicaragua for the past 17 years. She will share the community empowerment tools AMOS Health and Hope has used to form effective partnerships with communities and churches to improve health for the long haul.
Dr. Laura is the Medical Director and Co-Founder of the Christian non-profit organization AMOS Health and Hope. She is driven by the fact that every minute of every day, 20 children around the world die of completely preventable illnesses (from UNICEF). As a physician and grateful mom of three healthy young adult children, she has a strong call to work towards a world where every child has the opportunity to thrive and live an abundant life. As a team, Laura and her fellow Nicaraguan health professionals and community health workers use participatory, empowering, and strengths-based approaches to work alongside and learn from communities. Using this action-reflection approach to improving health, AMOS community health workers in remote rural areas have reduced child death rates by 80% in the communities they serve.
Dr. Laura received her B.A. from Brown University, M.D. from University of New Mexico School of Medicine, and M.P.H. from University of New Mexico School of Public Health. She completed her residency in family medicine at the University of New Mexico School of Medicine in Albuquerque.
Dr. Parajón is co-teaching "Community-based Research: Tools for Addressing Health Inequities in Community" during the Spring semester with Dr. Mark Jensen and her husband, Dr. David Parajón.