Main Content
Q & A with Joel Weathers (MDiv '25)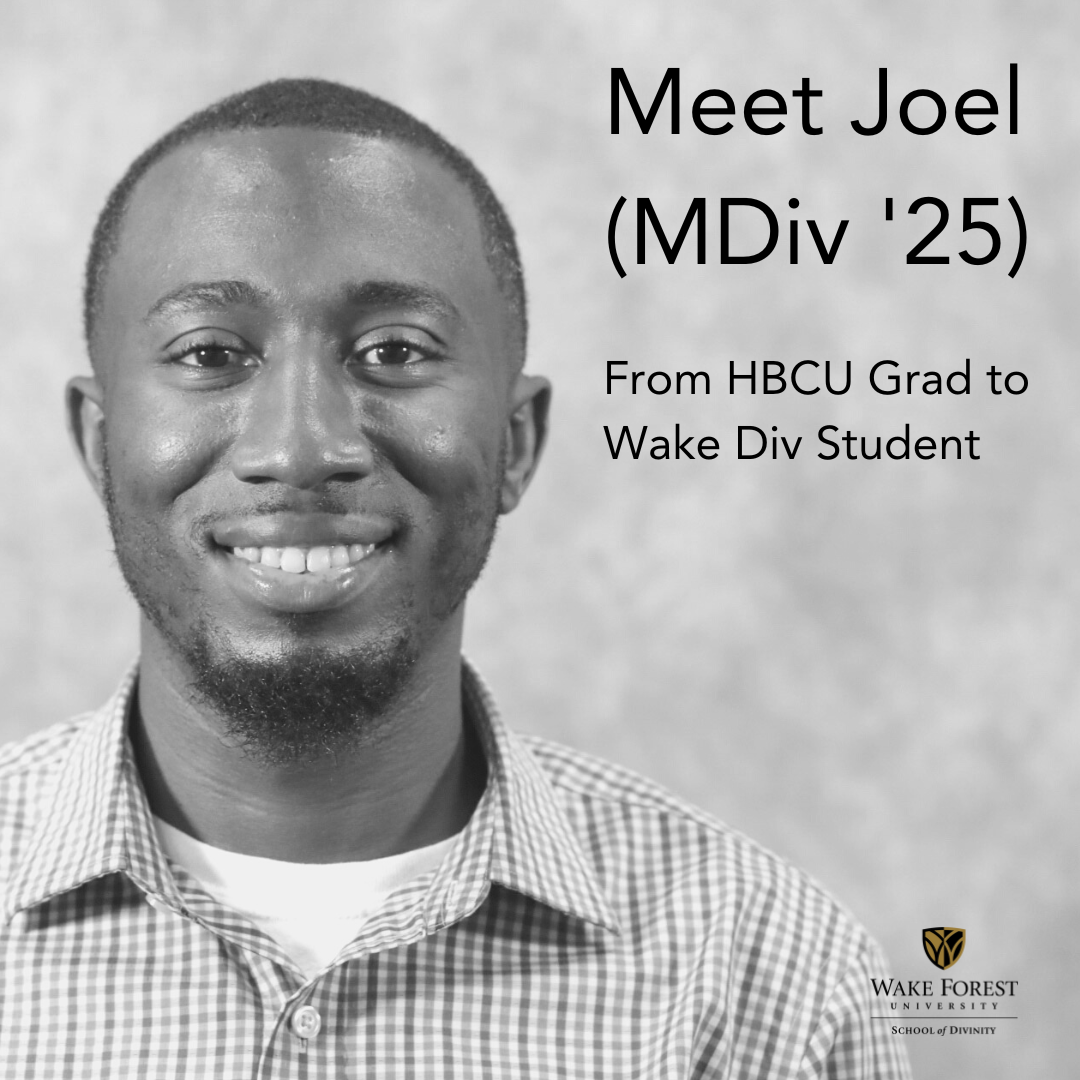 "My cohort has quickly become an extension of my family. I have formed close friendships with peers I met during orientation. We feel as though we have known each other forever."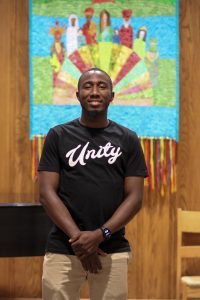 How did you decide Wake Div would be a good fit for you after attending an HBCU? 
Not to sound cliche, but I did pray first about my school choice. A former mentor, Rev. Dr. Frankie Jones, Sr., also educated me on the difference between seminary and divinity school. After learning more about my options, I considered attending more predominantly black schools like Howard Divinity School or Interdenominational Theological Center, but the Wake Divinity mission statement drew me to consider a different course. I felt drawn by the mission and knew I was supposed to be here. I immediately felt welcomed and embraced by the thoughtful and intentional interactions with the admissions staff and the orientation process.
What's been the biggest surprise during your academic experience so far? 
I have always felt there was more to God than what I was experiencing! I purposefully chose to advance my theological education for that reason and also to lead and teach God's people properly. I am encouraged by knowing that the men and women of influence and chosen leaders in the Bible were men and women who were educated both divinely and formally. Old Testament and Church history are two classes that have been instrumental in my experience thus far. I have been surprised by the insight I have gained regarding foundational Bible stories and the formation of the church as we know it today. 
How would you describe the community you've found at Wake Div?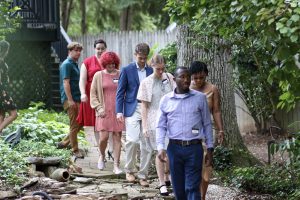 The faculty, staff, and students are very much life-giving at Wake Div! Every individual I've met has made me feel like I belong. My cohort has quickly become an extension of my family. I have formed close friendships with peers I met during orientation. We feel as though we have known each other forever. My immediate family of friends is diverse in ethnicity, childhood experiences, and ministry goals. Yet, instead of separating us, these differences divinely and humbly draw us together as we each pursue our unique calling. At Wake Div, I can authentically be me! 
What are you most looking forward to during your experience? 
I look forward to further identifying and enhancing my theological voice and preparing for where God calls me in this next chapter of my life. I believe the experience I will have while at Wake Div will impact my life in many ways. I believe this experience will liberate me, my family, and those God will entrust in my care during my journey through ministry.