Main Content
Bring who you are.
Each individual call to religious leadership is unique. Your energy and enthusiasm will be more than respected – it is the wholehearted creative drive of our mission as you discipline your mind, deepen your spirit, and expand your aspirations. What begins as religious conviction gradually transforms to become an extraordinary connection and commitment to the world and human goodwill. At the School of Divinity faculty, staff, local mentors, and the diverse student body will help you explore your understandings of God, God's hopes for the world, and how to put God's hopes and your faith into action.
Let's cover the basics.
The School of Divinity has a priority and regular decision deadline. All applicants are encouraged to submit their applications by the priority decision deadline to be given full consideration for financial aid, including the Wake Divinity Scholars Visit. Following the regular decision deadline, applications will be considered on a rolling basis while openings remain. No applications will be accepted after July 1.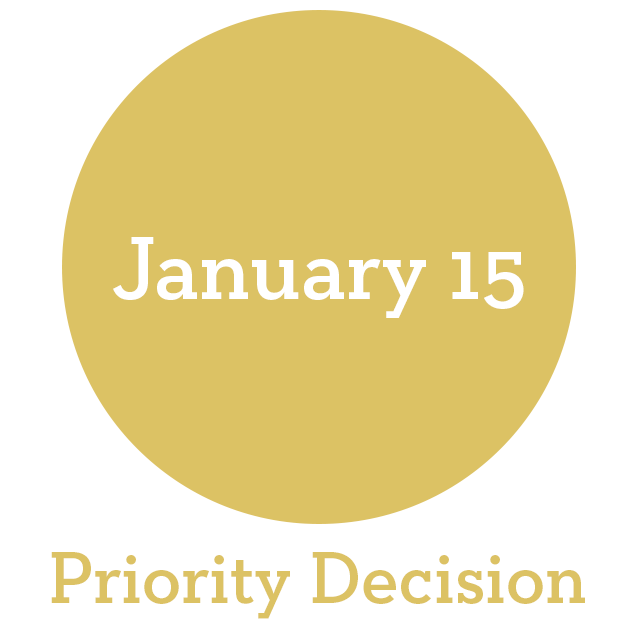 APPLICATION FEE $75 (waived if submitted by December 1)
DECISION released on February 1
SCHOLARSHIP OFFER received by March 1
DEPOSIT COMMITMENT due April 15
ENROLLMENT TERM Fall 2023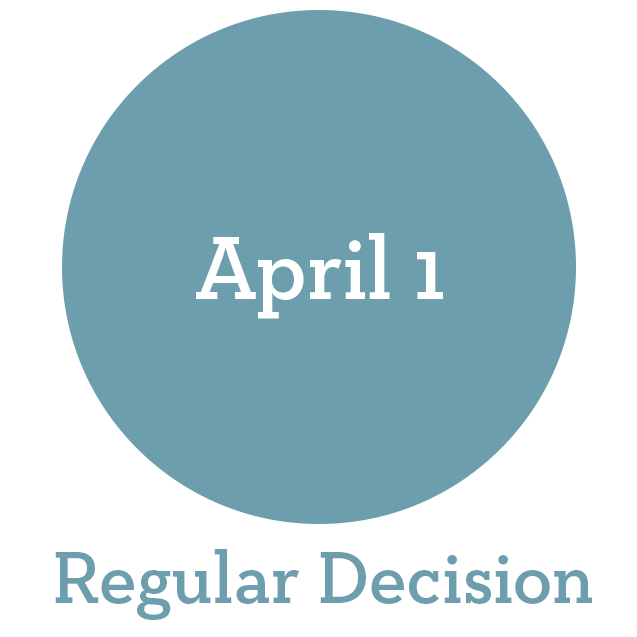 APPLICATION FEE $75
DECISION released April 15
SCHOLARSHIP OFFER received with Admissions Decision
DEPOSIT COMMITMENT due May 1
ENROLLMENT TERM Fall 2023
What should I plan to submit as a part of my application?
Your application will not be considered complete until all of the following required materials are received:
Official transcripts from each college and/or university you have attended
Application fee ($75 via payment online or check/money order; application fee waivers may be granted based on participation in a qualified program) The application fee is waived for applicants who submit their application by December 1.
Interested in a dual degree program in bioethics, counseling, education, or sustainability?
If you are you interested in one of the above listed dual degree programs, you will need to create an application to each school separately and complete the application with the required materials as outlined in their program requirements by January 15:
Interested in the dual degree program in law?
For those interested in the dual degree program with the School of Law, you will need to create an application to the School of Law separately and complete the application with the required materials as outlined in the program requirements by March 15.
Is the GRE (Graduate Record Examination) required for admission?
No, the GRE is not required for admission to the MDiv program. However, if you are applying to a dual degree program, the GRE may be required by the partnering graduate or professional school – or another testing requirement. Please check the program's application requirements. Official scores will need to be received directly from the Educational Testing Services to the appropriate school.
I am an international student. Are there additional requirements?
Yes, international applicants are required to submit official results of the Test of English as a Foreign Language (TOEFL).  The TOEFL must have been taken during the past five years. Review additional information regarding the TOEFL.
Ready to get started?
Let's create your account.
After creating your account profile, you will be receive an email with a temporary PIN to confirm your account. Once your email has been confirmed using the temporary PIN you will be asked create a password for your application. After setting up your password, you will have access to the application home page. Click "Start New Application, select "Master of Divinity," and then "Open Application."
You may return to work on your application over several sessions before submitting.
Ready to submit?
Letters of recommendations do not need to be received in order for you to submit. You may submit your application after you have completed all sections and uploaded all of your documents (essay, transcripts, etc.).
You will receive an email confirmation after you have successfully submitted your application. After submitting you will be able to re-enter the online system to review the status of your application and view any important communications (like an admissions decision). You will also be able to edit your recommendation provided if necessary.
If you discover that you need to correct any information contained on your application, please send an e-mail to divapply@wfu.edu identifying the item(s) that require updating and include the correct information.
What's the status of my application?
To check your status, simply log back in to the application system using your email and password. You will see the Application Status Page, which contains information about the status of your application materials, including recommendations, any test scores (like the TOEFL), and your transcripts.
Each required item will be marked as received or not received.
You will also be notified periodically via email as your application is reviewed and a decision has been issued.
As you begin your application, here are some helpful tips:
In the Academic History section, list all colleges and/or universities you have attended (undergraduate, graduate, other studies). Unofficial transcripts uploaded to the application will suffice for your application to be reviewed, but official transcripts will need to be provided in order to enroll in the MDiv program.
For Recommendations, provide a minimum of three references who can comment on your ability to engage in graduate-level coursework, commitment to Christian vocation and potential for ministry. You must have at least 2 academic references if you have been in a course of study recently.
Remember, for Test Scores, you are not required to submit information unless you are international student, who should report TOEFL scores and have a score report sent to the Office of Admissions directly from the testing agency.
Remember:
Always double check your entries and attachments as you move through the different components of the application. The application will not be successfully submitted unless all required fields are completed.
Your application will not be considered for admission until all required materials have been received.