Main Content
Senior Associate Dean for Strategic Initiatives and Integrative Learning, and Assistant Teaching Professor in Intercultural Theological Education
Jones has worked in theological education for 20 years and has served in multiple leadership roles. As a visionary higher education administrator, she has an established track record of providing strategic leadership at academic institutions, establishing best practices in recruitment and admissions, promoting diversity and inclusion, engaging student learning through teaching and co-curricular programming, and grant writing leading to substantial funds. Her dissertation, Graduate Theology School Choice: An Examination of Racial/Ethnic Minority Master of Divinity Students, looked closely at how the school choice process unfolded for racial/ethnic students enrolled in an MDiv program by listening to the individual narratives of these students and their habitus. Jones' scholarly interests include the intersection of theological school choice and race, and her focus broadly examines intercultural practices that promote communal thriving with and among faith leaders and faith communities. She teaches in the area of intercultural competency for ministry. Jones is an ordained elder in The United Methodist Church (North Texas Annual Conference), certified administrator of the Intercultural Development Inventory (IDI), and trainer for intercultural competency and relationship-building.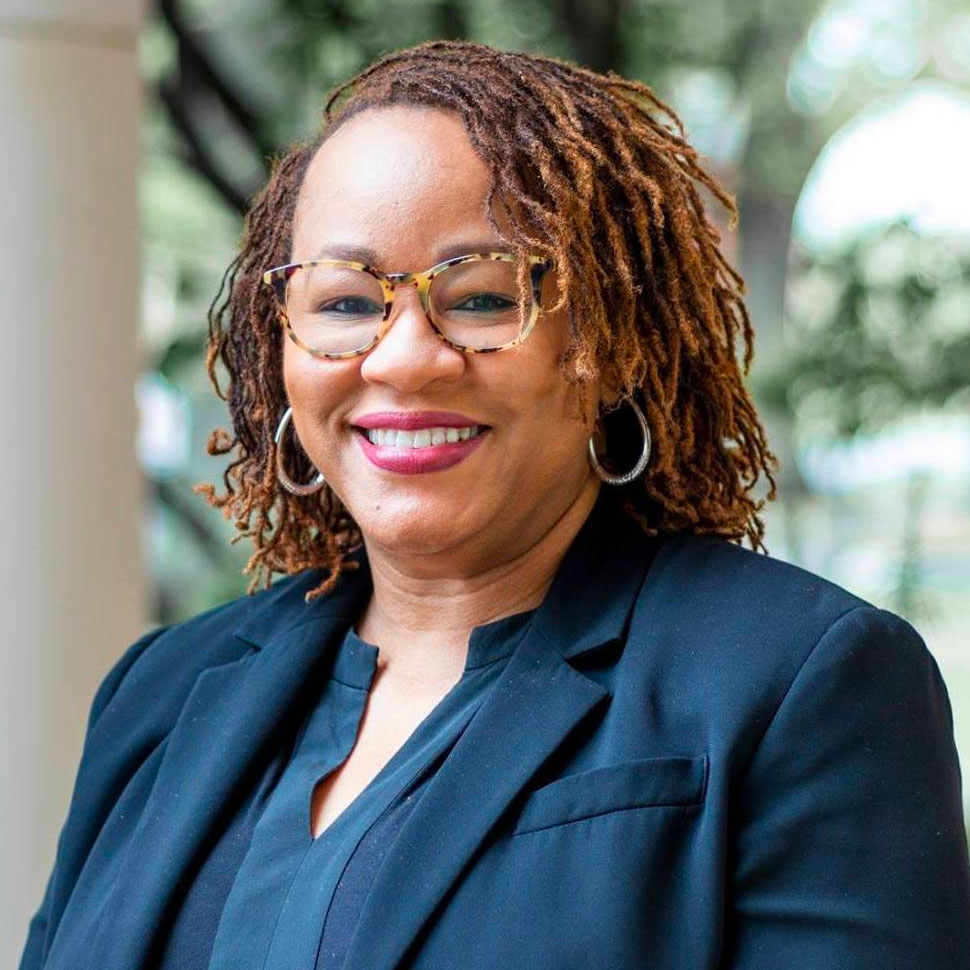 Education
BA, Texas Christian; MDiv, Brite Divinity School, Texas Christian; EdD, University of Alabama
Religious Affiliation
Ordained Elder, United Methodist Church
Courses Taught
Race and Reconciliation
Intercultural Learning in Intentional Communities
Korea: Conflicts, Reconciliation, and Peacemaking
Books
Transforming Service: Reflections of Student Services Professionals in Theological Education (Working Title), co-edited. (Wipf and Stock, Forthcoming 2019/2020).
Select Sermons, Lectures, and Presentations
"Considering the Costs: A Report on the Initial Findings of a Peer Learning Grant", at National Summit on the Economics of Ministry, Joint Presenter, 2019.

"Embracing Multiplicity: Harnessing the Power of Difference Within Our Student Communities." Association of Theological Schools (ATS) SPAN Conference, Plenary Speaker, 2017.
"Benchmarking: Building and Motivating a Theological Education Recruitment and Student Services Team," Association of Theological Schools (ATS) SPAN Conference, 2012.
"The Dawning of a New (Technological) Day: Innovations in Interactive Media/Communications for Recruiting Theology Students," Association of Theological Schools (ATS) conference, 2007-2010.
"Using Social Media in Theological Education Recruitment," ATS Presidents Conference, 2009.
Hearing God's Call: a collection of essays from people in ordained ministry, General Board of Higher Education and Ministry, 2009.
"AIDS and the African American Community," presentation to AIDS Arms, Dallas, TX
"Mentoring the Next Generation of Women," Women in Theology & Ministry Program, Candler School of Theology
"Preparing Applications for Graduate and Professional Schools," Idealist.org – Action without Borders, Nonprofit Career Fair
"Why Graduate Theological Education," Harvard Divinity School, Diversity & Explorations Program
"What's the funk of the Soul? – Isaiah 59 " Young Adult Sabbath Retreat, Division on Ministry With Young People, The General Board of Discipleship, The United Methodist Church
Select Grants, Honor, and Awards
Cultivating Brave Space for Scholars of Color Grant, Fund for Theological Exploration (FTE), 2016, 2017 – $20,000
Modern-Day Saints: Christian Leaders Who Are Changing the World in Our Communities, Churches, Seminaries and Country, Huffington Post, 2017
Sustainability Grant: Economic Challenges Facing Future Ministers, Lilly Endowment, 2016 – $125,000
(Contributor) Early Career Pastoral Leadership Development Initiative, 2013, Lilly Endowment, Inc. – $500,000
Most Outstanding Doctoral Student, School of Education, University of Alabama, 2014
(Contributor) Theological School Initiative to Address Economic Challenges Facing Future Ministers, 2013, Lilly Endowment, Inc. – $250,000
(Co-Author) Theological Program for High School Youth; Planning Grant for Theological Programs in Vocations, 2002, Lilly Endowment, Inc. – $1.8 Million
Excellence Through Leadership (ETL), 2010-2011, Emory University
Selected by Emory University's President's Commission on the Status of Women (PCSW) as the participant in the HERS Wellesley Institute for Women in Higher Education Administration, 2008-2009
Award of Excellence, University and College Designers Association, Recruitment Series for Emory University's Candler School of Theology, 2006
Association for Theological Schools (ATS) Women in Leadership Award, 2000
Professional Affiliations
Student Personnel Administrators Network (SPAN)

National Association of Student Personnel Administrators (NASPA)

Intercultural Development Inventory (IDI), certified administrator
Contact
Email: jonessr@nullwfu.edu
Phone: 336.758.3748
Office: Wingate 108
Media Requests
The Office of Communications is responsible for communicating information regarding faculty research, programs, and other news to appropriate media sources. Faculty are available to provide comment for a story or be interviewed (recorded and/or live).  To request, contact Cheryl Walker, director of news and communications for Wake Forest University.