Main Content
Musician-in-Residence
Sally Ann Morris is a composer of hymn tunes and anthems and a leader of congregational song. Her works are found in hymnals, congregational song supplements, and CDs in the US, Canada, the UK, Japan, and New Zealand.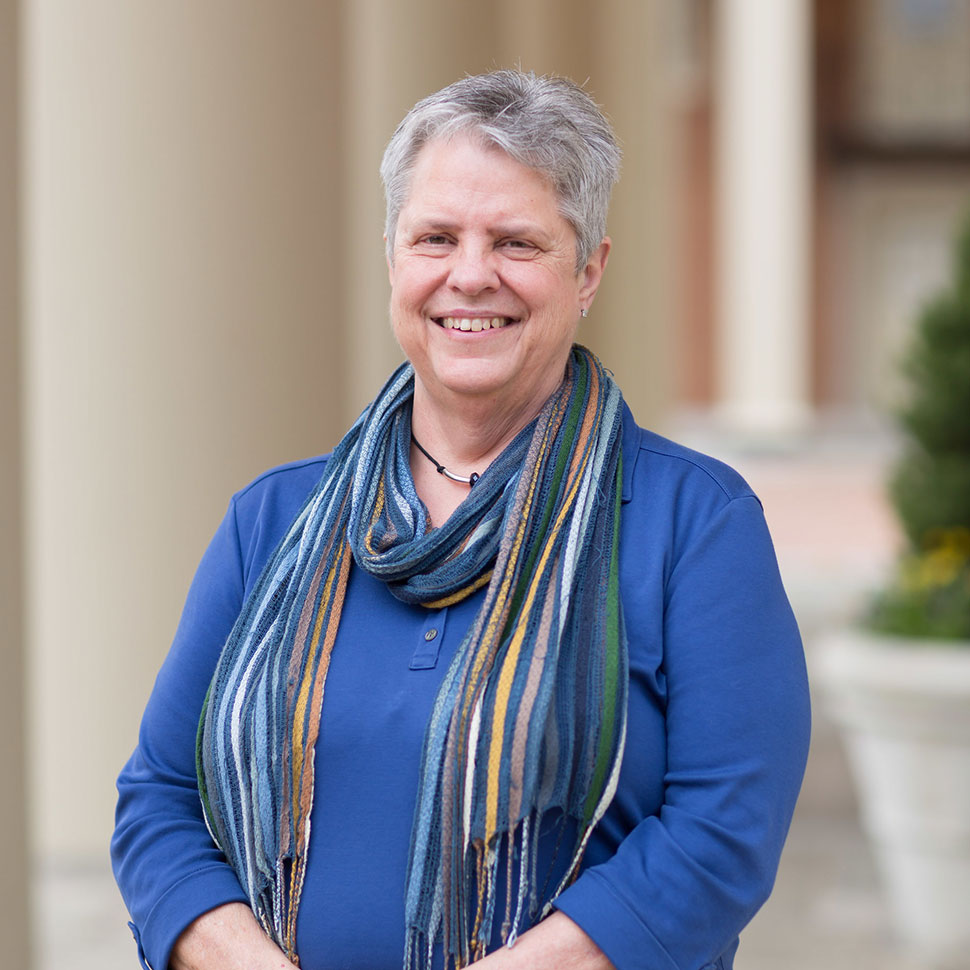 Education
BM, St. Andrew's Presbyterian College
Religious Affiliation
Presbyterian Church (USA)
Courses Taught
The Seven Streams of Congregational Song , Fall 2013
Singing the Church's Song, Fall 2015, with Deborah Carlton Loftis and Mary Louise Bringle
Creating Congregational Song, Fall 2017, Richmond, VA
Music Matters, Spring 2019
Books
Giving Thanks in Song and Prayer, 1998
To Sing the Artist's Praise, 2009
Spread the Good News, 2016
Select Musical Selections and Publications
Walk in Peace, CD and anthem collection, 2013
Professional Affiliations
The Hymn Society in the United States and Canada
Presbyterian Association of Musicians
American Society of Composers, Authors, and Publishers (ASCAP)
Contact
Email: morrissa@wfu.edu
Phone: 336.758.3988
Office: Davis Tower 402
Media Requests
The School of Divinity Office of Communications is responsible for communicating information regarding faculty research, programs, and other news to appropriate media sources. Faculty are available to provide comment for a story or be interviewed (recorded and/or live).  To request, contact C. Mark Batten, Assistant Dean of Admissions and Strategic Communications.