Main Content
Teaching Professor of Pastoral Care and Pastoral Theology
Jensen's PhD work was in Pastoral Care, Psychology of Religion, and Theology, and his current research and teaching interests lie at the intersections of faith, health, food systems, sustainability, and community. He helps lead concentrations in Religious Leadership in Food, Health, and Ecology, is the faculty liaison for the joint degree in counseling, leads the school's travel course to Nicaragua in partnership with AMOS Health and Hope, and works with WFUSD's Baptist Commons.  Jensen is a Certified Educator with the Association for Clinical Pastoral Education and serves as a Chaplain Supervisor in the Division of FaithHealth at Wake Forest Baptist Medical Center. Jensen has served on the Executive Committee of the Forsyth FoodWorks, a regional food policy council, and on the Advisory Council of the Forsyth Community Gardening Association.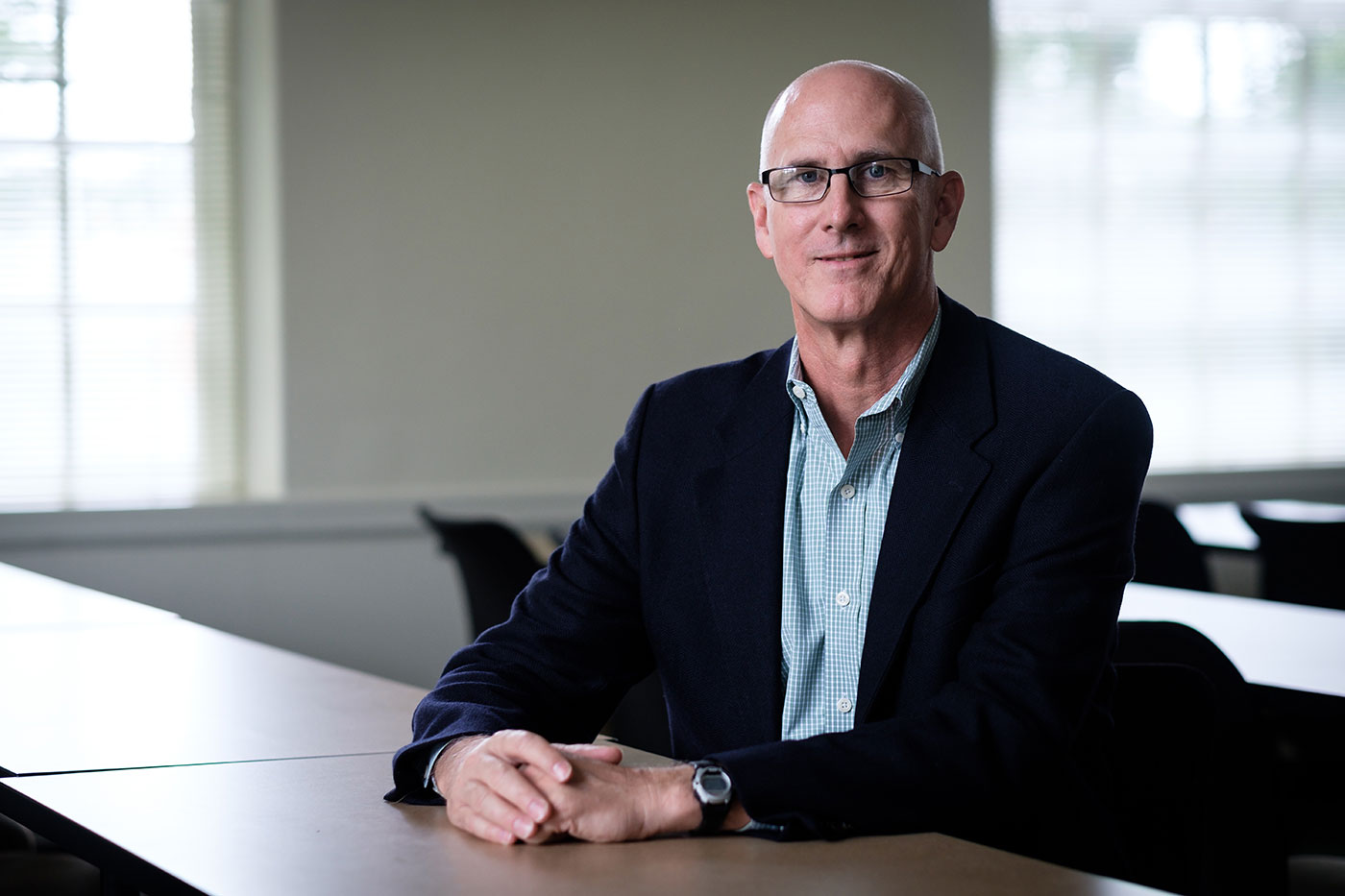 Education
BA, Houston Baptist; MDiv, Southern Baptist Theological Seminary; PhD, Southern Baptist Theological Seminary
Religious Affiliation
Alliance of Baptists, Ordained and Endorsed/Recognized
Courses Taught
The Ministry of Pastoral Care
Clinical Pastoral Education
Multicultural Contexts for Ministry: Nicaragua
Faith, Food, and Health: Intersections in Community

Trauma and Resilience in Care of Persons and Communities

Topics in Pastoral Theology
Topics in Psychology of Religion
Topics in Faith Development
Select Books, Journal Articles, Book Chapters
Shattered Vocations (Broadman Press, 1990)
"Life Histories and Narrative Theology," in The Supervision of Pastoral Care, ed. David A. Steere (Louisville, Ky.: Westminster John Knox Press, 1989)
"Qualitative values in a quantitative world: Changing my mind (a little)." (2001, May 1).  Oates Journal v. 4 [On-line] Available: http://www.oates.org/journal/mbr/vol-04-2000/articles/m_jensen-01.html
"Language and Tools for Professional Accountability," Journal of Healthcare Chaplaincy, vol 12, no.1/2, 2002, pp. 113-123.
Select Sermons, Educational Series, and Church Presentations
Tennessee Chaplains' Association
Cooperative Baptist Fellowship North Carolina, Chaplains  & Pastoral Counselors
Myers' Park Baptist Church, Panel on Creation Care
Come to the Table Conference (Rural Advancement Foundation International NC)
College Park Baptist Church (Greensboro), series on Food and Faith
Knollwood Baptist Church (Winston-Salem), series on Food, Faith, and Health

Keynote Address, June 2018, Second Harvest

Food Bank

"Setting the Table" event

"More Than Crumbs" – Presentation for Faith and Justice series at St. Paul's Episcopal Church
Professional Affiliations
Certified Supervisor, Association for Clinical Pastoral Education, Inc. (ACPE)
Contact
Email: jensenme@nullwfu.edu
Phone: 336.758.4025
Office: Divinity and Religious Studies Building 303A
Media Requests
The Office of Communications is responsible for communicating information regarding faculty research, programs, and other news to appropriate media sources. Faculty are available to provide comment for a story or be interviewed (recorded and/or live).  To request, contact Cheryl Walker, director of news and communications for Wake Forest University.