Main Content
How much do you think you know about Professor Jung?
We asked him to share a bit about himself and his interests in this Q&A.
What do you like best about working at WakeDiv?
I would say it is the students at Wake Div. Our students come from all walks of life, and they continue to challenge and inspire me in so many different ways.
What advice would you give your students?
Grade is not everything. Take the course that you will wish 20 years from now you had taken today. Ask the questions that you would want the answers to at the most difficult times of your life, including on your deathbed.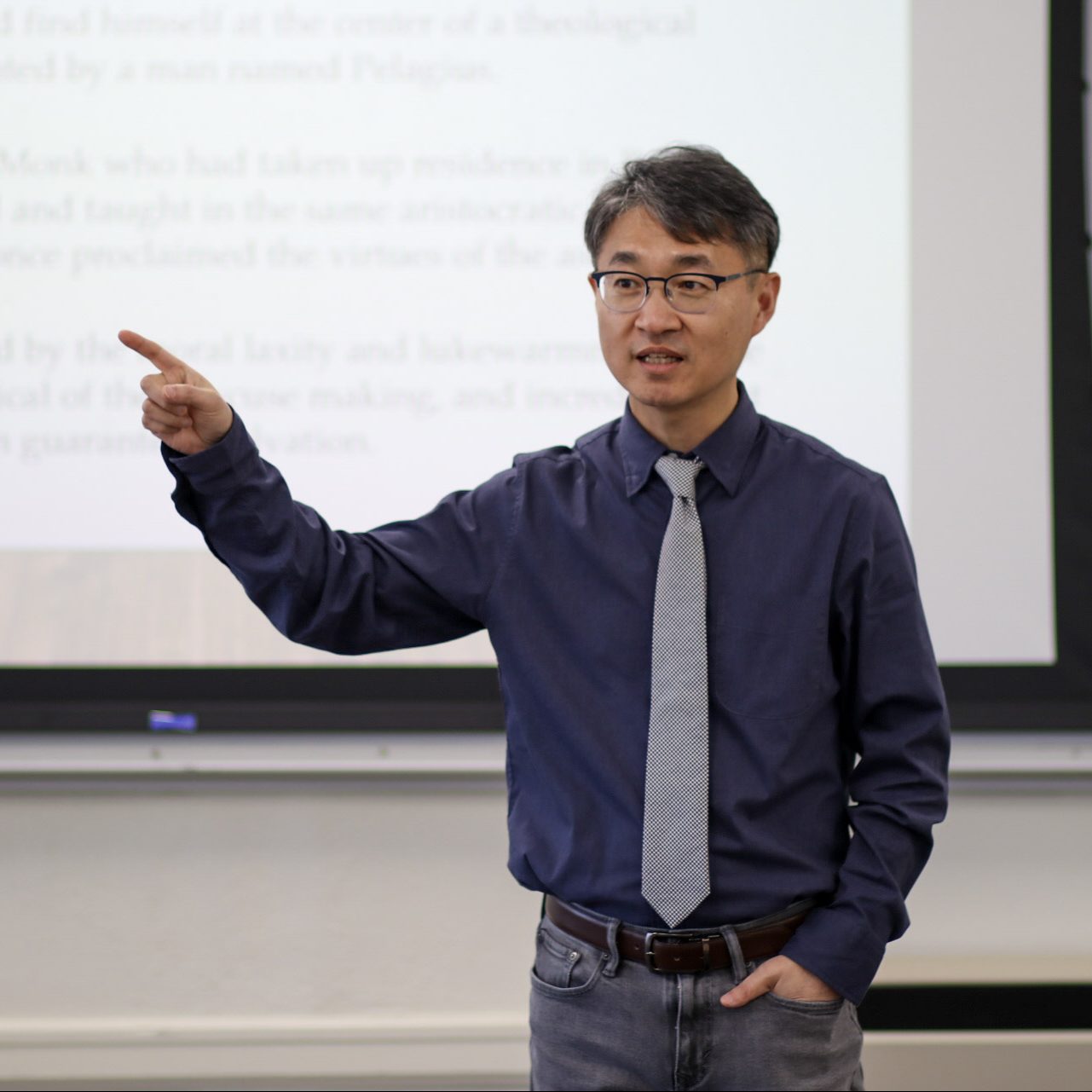 What's something that most people don't know about you?
Hmm. That I have a 'sentimental' soul? Ha-ha.
What do you view as your calling? How have you pursued that call thus far?
I want to help people to see their inner selves through intellectual exercises (for me they are a form of spiritual exercises) and get them in touch with the divine (uncreated) light within them.
What classes are you teaching this semester?
This semester I am teaching History of Theological Ethics, which is my favorite class to teach.
What energizes you outside of work?  Hobbies?
Fixing broken things. There is something about manual labor. It makes you honest.
What book(s) are you reading currently?
Right now, it is Rosalind Hursthouse's book, On Virtue Ethics. I am currently working on a paper on human dignity, and her ethical naturalism is one of the philosophical views that I find problematic.