Main Content
How much do you think you know about Professor Gandolfo?
We asked her to share a bit about herself and her interests in this Q&A.
What do you like best about working at WakeDiv?
What I love most about working at Wake Div is building a learning community with students in the classroom. Our classes offer so many opportunities for deep connection, dialogue, and communal learning. It is beautiful to experience the kinds of questions, challenges, insights, and opportunities that arise when a diverse group of people bring their truths to the table and seek paths of justice and compassion in collaboration and solidarity with one another. While we don't always agree or emerge with one clear answer to our questions, we all experience growth and even transformation along the way.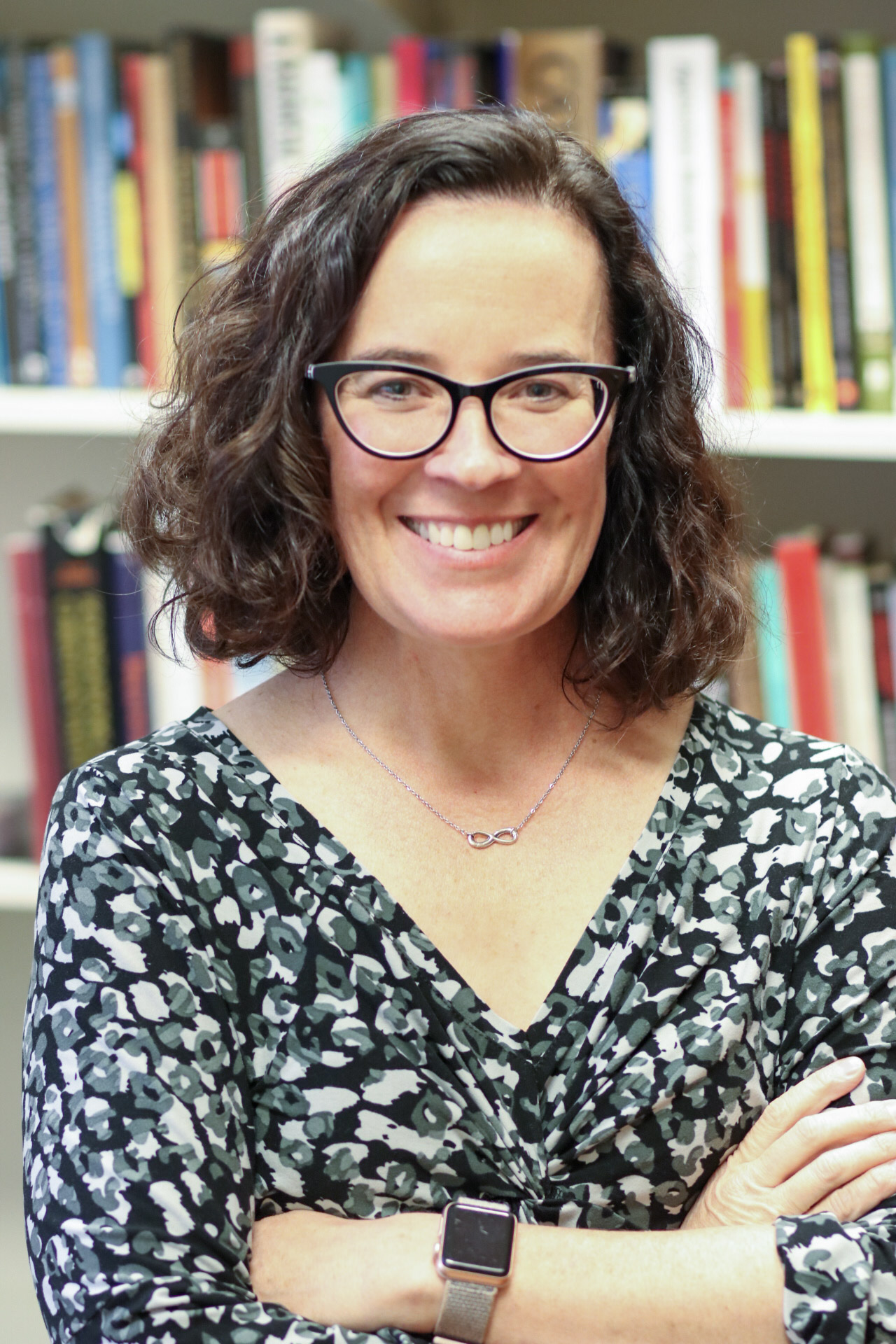 What advice would you give your students?
My advice to students is to bring a healthy balance of humility and confidence to their studies and vocational formation. We are all human and not one of us has all the "right" answers (or questions!) about God, or about the problems in our world, so we must listen with humility to one another and to those whose work we study in the classroom. This is especially important when it comes to listening to those whose voices have been historically silenced or marginalized in the church and world. At the same time, we all have something valuable to offer to the conversation as well, so I encourage students to have confidence in their own voice and capacity for producing knowledge and reflecting theologically on the signs of the times. It takes self-awareness and discernment to know when to listen and when to speak up, and this balance will look and feel different for different people. But the key is to remember that we all have much to learn from self-reflective listening to both one another and our own deepest selves.
What's something that most people don't know about you?
Most people probably don't know that I have a really messy and disorganized home and office. I somehow pull off enough organization to make it look like I have it all together, but underneath the surface, chaos is always threatening to break free!
What classes are you teaching this semester?
I am teaching two sections of THS 501, "Introduction to Christian Theology." 

In case it would be preferable to flesh this question out a bit more, you might also mention that I taught "Contemporary Eco-theologies" in the Fall.
What's your favorite way to unwind after a busy day or on a day off?
At the end of a busy day, I really enjoy a glass of wine with some cheese and crackers, some good conversation with my spouse, and hanging out with my kids. On a day off, I really enjoy going for a hike with my family and/or curling up with a good non-theological (usually juvenile or YA fantasy) book.
What do you view as your calling? How have you pursued that call thus far?
My calling is to seek and traverse paths of justice, healing, and liberation in the church and world. Prior to entering doctoral studies, I pursued this call in various roles: as a high school religion teacher and campus minister, a medical social worker in men's homeless shelters, a volunteer solidarity worker in small Christian communities in El Salvador, and as a ministry coordinator for the Latinx community in an Episcopal parish. Ultimately, though, I came to understand that higher education was where my own gifts and talents could be put most fully to the service of my vocation. Therefore, I now pursue my call every day as a theologian and professor. I seek and traverse the paths of justice, healing, and liberation to which I am called through teaching and research that aims to critically engage Christian faith for the sake of promoting human solidarity and the full flourishing of humanity and all of creation.
What book(s) are you reading currently?
A scholarly book that I am currently reading is

The Extractive Zone: Social Ecologies and Decolonial Perspectives

, by Macarena Gómez-Barris. It explores the ways in which Indigenous peoples in Latin America oppose extractivist capitalism not only through political and economic resistance but through artistic, cultural, and ecological ways of inhabiting the world beyond the confines of both extractivism and Eurocentrism.  

A fun YA fantasy fiction book that I just finished reading is called

Nocturna

, by Maya Motayne. It's set in the fictional world of Castallan, which has thrown off the colonial oppression of the kingdom of Englass, and reclaimed the power of its own language and magic. So I guess it's also pretty decolonial!
What is a professional accomplishment of which you are particularly proud?
I am really excited about my co-authored book that is going to come out this year, called Re-membering the Reign of God: Decolonial Ecclesiology and the Witness of El Salvador's Church of the Poor. I have wanted to write this book since living and working in El Salvador many years ago, and I am excited to finally be able to share the story of the Salvadoran people from the perspective of the grassroots Christian communities that have been at the heart of the people's liberation struggles for over 50 years now. I am proud to be the bearer of their message to the world of theology and hope that their witness will help challenge all of us to decolonize the church in our own time and place.