Main Content
How much do you think you know about Professor Rivera?
We asked him to share a bit about himself and his interests in this Q&A.
What do you like best about working at WakeDiv?
Our students are passionate, curious, and humble. As a teacher, it doesn't get better than that!
What advice would you give your students?
Divinity School (and all education) is as much about learning about yourself as it is learning the material. Make sure you're asking yourself "What do I want to learn from this class?" and not just "What does the teacher want me to learn?"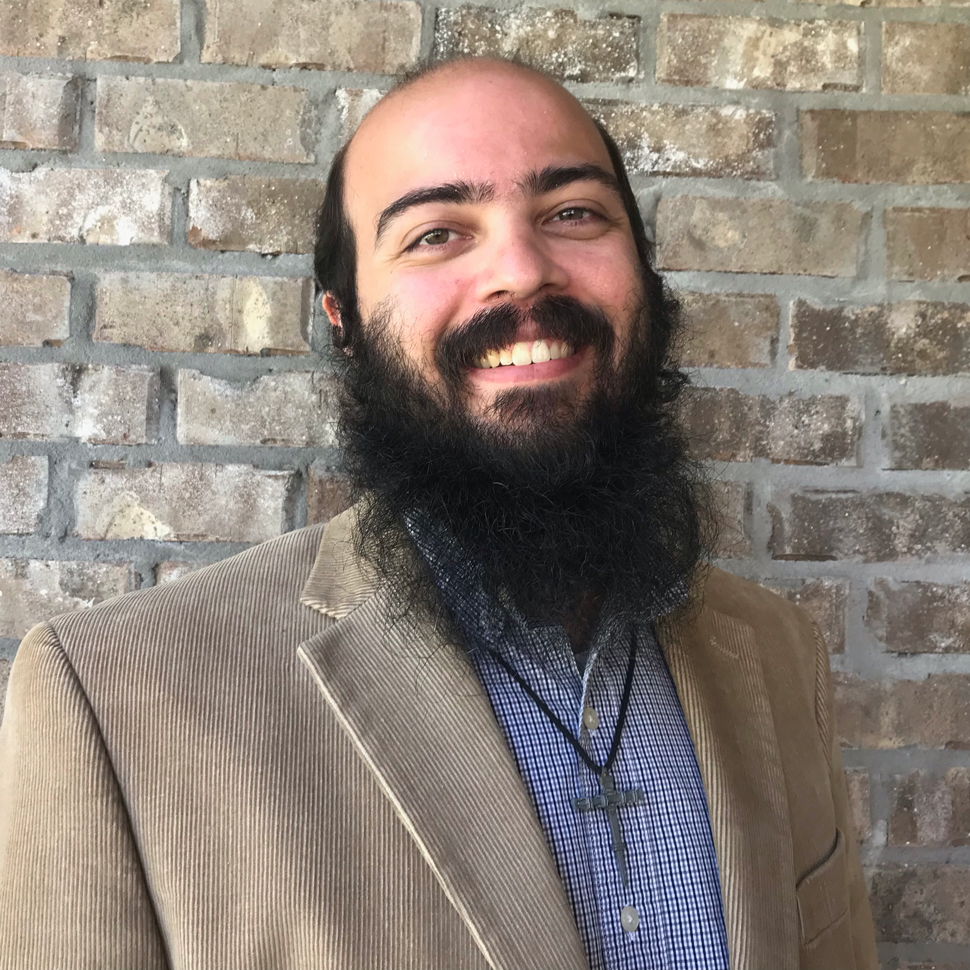 What's something that most people don't know about you?
I'm a huge college basketball fan. I grew up in Kansas so the Jayhawks are my main team, but I started rooting for Duke as well when I did my M.Div. there, and now I can add Wake Forest to the list! (Don't worry, I root for Wake against Duke now—I know where my bread is buttered—but if Wake plays Kansas I don't know what I'll do).
What do you view as your calling? How have you pursued that call thus far?
My calling is to be a thinking organ of the body of Christ. I have a passion for opening up the riches (and challenges) of the Church's history to Christians today. I've lived out this calling as both a pastor of local churches and a scholar. At a place like Wake Div I get to keep a foot in both worlds.
What classes are you teaching this semester?
My big class this spring is the second semester of our yearlong History of Christianity sequence. This covers the history of Christianity from the year 1000 to the present. I'm also teaching a class called "Preachers of the Early Church" where we engage early Christian sermons not just as historical documents but also resources for preaching today.
What book(s) are you reading currently?
Like all professors I'm always reading a lot of different books for teaching and research, so we won't count those! I just finished reading the Broken Earth trilogy by N.K. Jemisin—I had heard good things and it exceeded my expectations. I've also been spending some time recently with classical Chinese philosophy, specifically Mengzi, Xunzi, and Zhuangzi.
TV/Movies/Streaming shows that you love to watch?
I'm a huge fantasy and science fiction fan, so there's an embarrassment of riches right now. This fall there were adaptations of three books I loved growing up (Dune, Foundation, and Wheel of Time), which was quite a treat. If there's magic or spaceships I'm probably interested!