Main Content
August, 1999.
A brave troupe of faculty and inaugural class students gathered by a North Carolina river in the mountains during those first days of the first semester of the first year of the Wake Forest University School of Divinity (WFUSD).
During that opening retreat, each incoming student was invited to tell the story of how they came to be a part of WFUSD's first class. The stories stirred a complex range of emotions. Some of the students celebrated the opportunity to study theology in a school so boldly hospitable toward them and their lives, stories, and perspectives. Others lamented lifetimes of woundedness that marked their journeys to our fledgling Master of Divinity degree program. Still others were seeking answers to lifelong questions about faith and what it means to be human.
Inaugural class students heard God nudging them to be pastors, chaplains, teachers, and not-for-profit leaders. Their callings and questions shaped WFUSD, and their stories are even now bright threads woven through WFUSD's root system.
Students in the inaugural class flourished. Because of them and the faculty, staff, and supporters who journeyed with them, WFUSD flourished.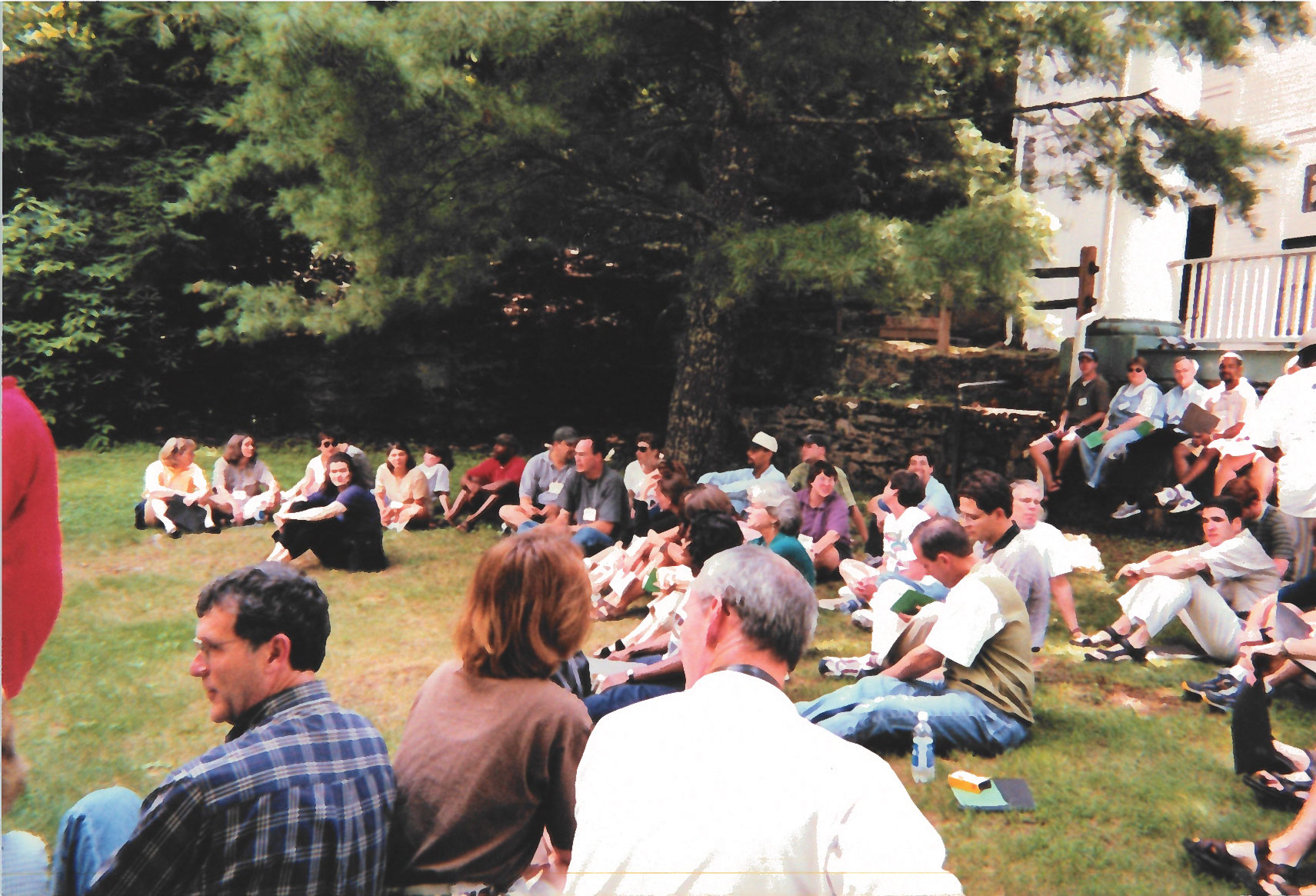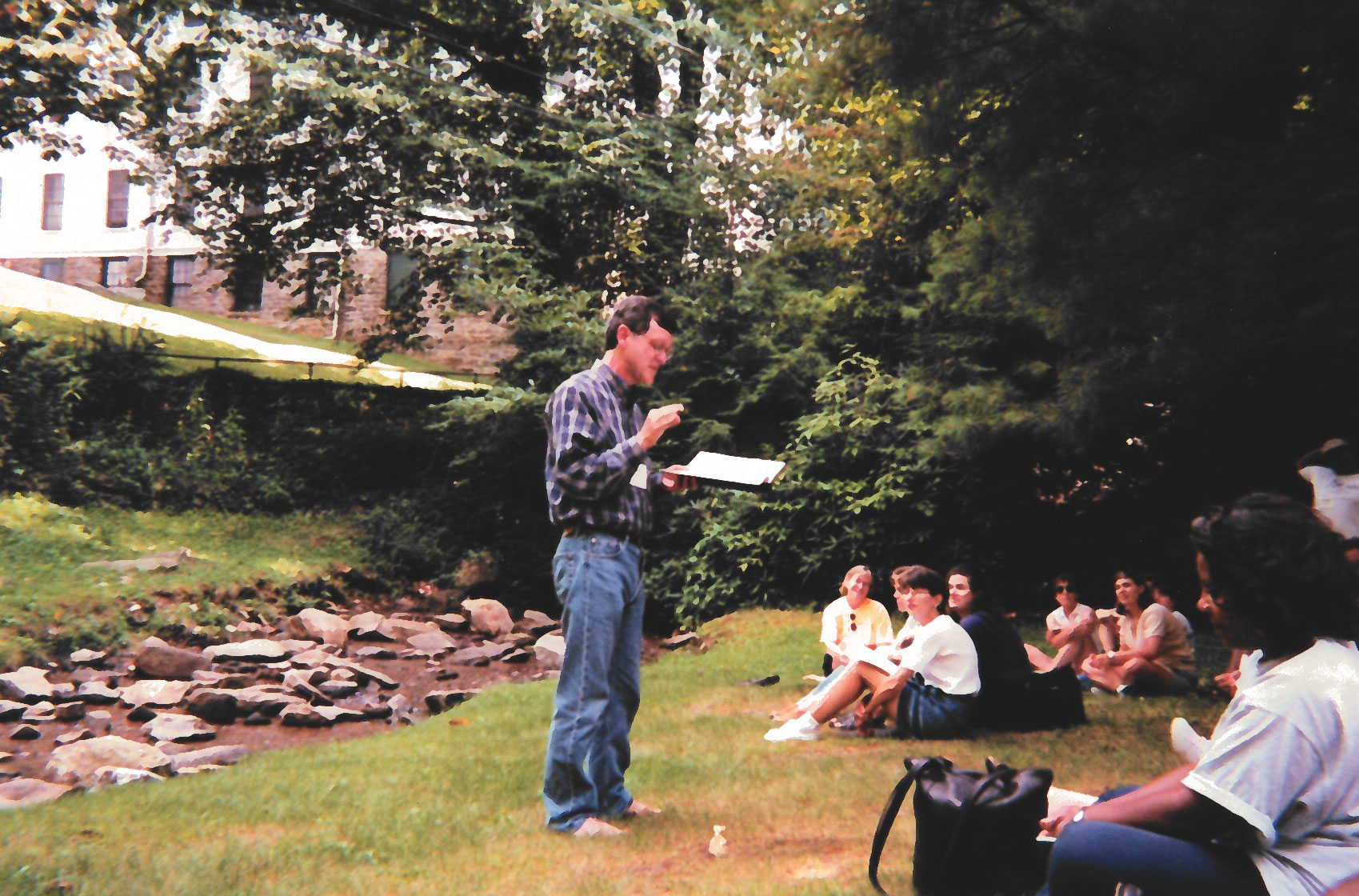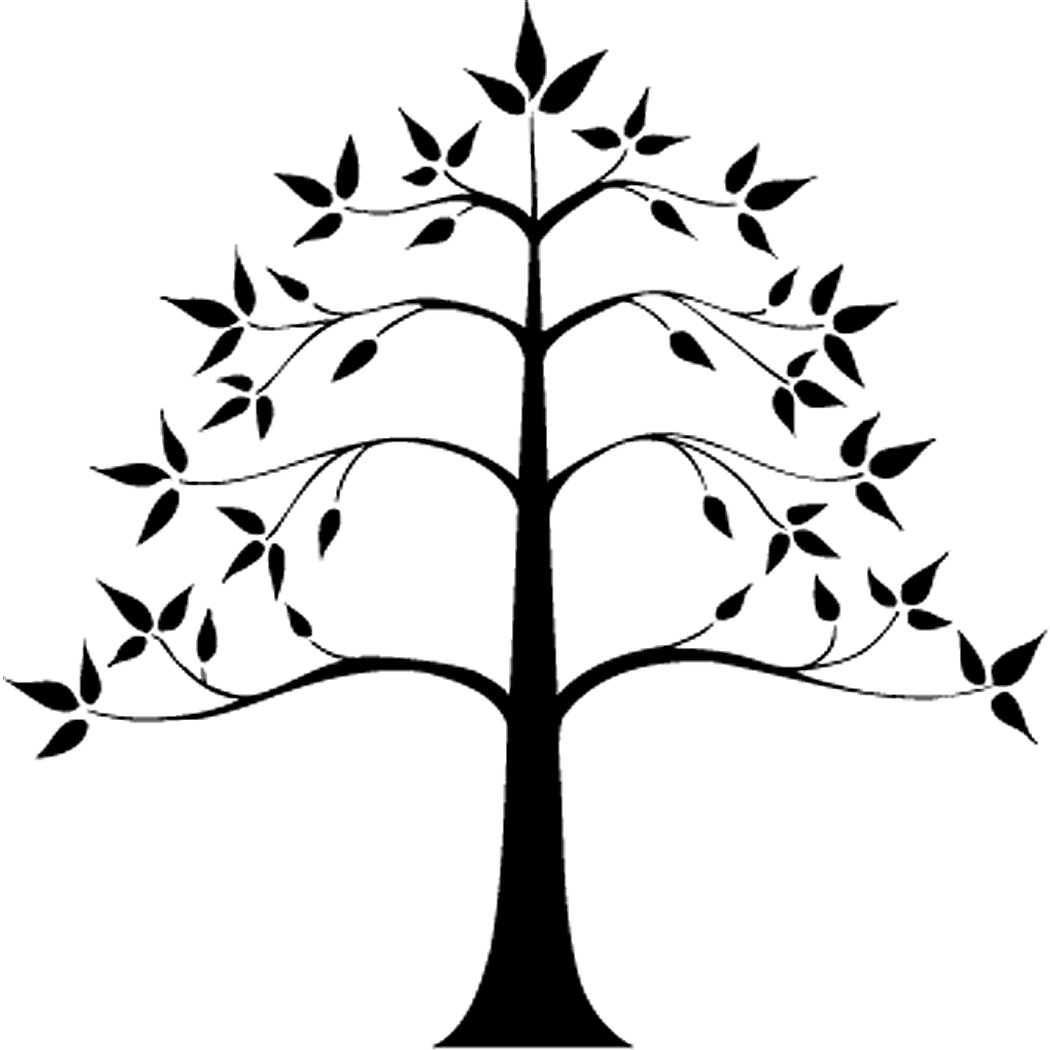 Educating a new generation for ministry and leadership.
The logo of a young tree expresses a myriad of interpretations for the School of Divinity of Wake Forest University. One interpretation, originated by the Celtics as The Shaker Tree of Life, depicts roots digging deep into the core of the earth and sipping from the sacred waters of life. When branches stretch to reach the heavens, heaven and earth eventually touch, creating an arch for earthly and heavenly wisdom and power to connect and embrace one another. Since every Celtic tribe possessed its own version of the Shaker tree as a symbol of sacred wisdom, spiritual growth and rebirth, the School of Divinity adopted The Shaker Tree at its founding as an apropos logo and interpretation of the mission statement and guiding principles as a professional school for theological education.
August, 2019.
A new academic year begins and with it a new decade of theological education at WFUSD. During the first days of each fall semester, incoming students are invited to tell their stories of what drew them to WFUSD to seek a Master of Divinity degree. The stories stir a wide range of emotions as we hear about the questions, wounds, hopes, and dreams these students bring to their studies and to our community. These incoming students' callings and questions are already shaping WFUSD as they weave their stories through our expanding root system. Students in this fall's incoming class will join returning students to explore what it means to flourish as religious leaders and communities of faith. Because of them and their gifts and the continued commitments of faculty, staff and supporters to our shared calling to this place, WFUSD continues to flourish.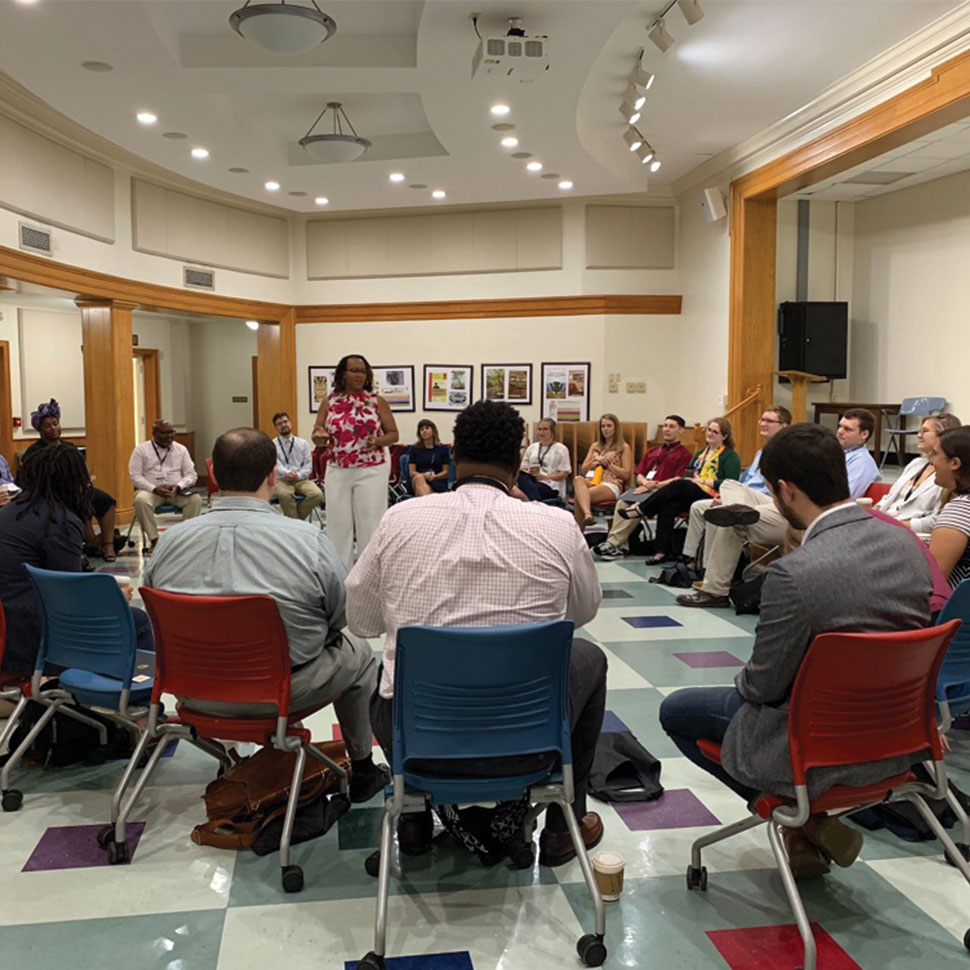 A community of communities.
Today, our students come from 26 states, 6 countries, over 38 religious affiliations, 82 undergraduate colleges and universities, and more than 50 majors and minors. They range in age from 22 to 65, over 50% identify as female, and 46% identify as ethnic minority. Yet our diversity is more than what data can illustrate. Students and their neighbors may not have the same background or theological perspective, but they are essential conversation and ministry partners. The world they will serve is changing daily, and the School of Divinity provides an educational environment where they engage those differences daily.
Twenty years is but a moment in the long trajectory of theological education in the United States. Twenty years is at the same time a significant and laudable milestone for theological schools founded on the cusp of a 21st Century that has seen major changes in higher education and in the ways churches, denominations and other faith community networks understand formation for ministry. This academic year we celebrate the following about our identity as a school of Wake Forest University: over the years since our founding, we have built a diverse, academically strong, dynamic and well-respected theological school that is shaping religious leaders who embody a generous respect for their own and others' traditions and identities and who in imaginative and innovative ways are creating ministries both within traditional denominational structures and outside of familiar lines. Our students, alumni, faculty and staff are contributing in significant ways to the University's shared work around significant projects related to campus climate, the University's Baptist heritage, and racial reconciliation and transformation.
Inaugural Faculty
Bill J. Leonard, Dean and Professor of Church History
Brad R. Braxton, Professor of Homiletics
Alexandria R. Brown, Professor of Biblical Studies
Jill Y. Crainshaw, Director of Supervised Ministries
Mark E. Jensen, Professor of Pastoral Care
Charles Kimball, Professor of World Religions
Phyllis Trible, Associate Dean and Professor of Biblical Studies
E. Frank Tupper, Professor of Theology
Samuel F. Weber, O.S. B., Professor of Early Christianity and Spiritual Formation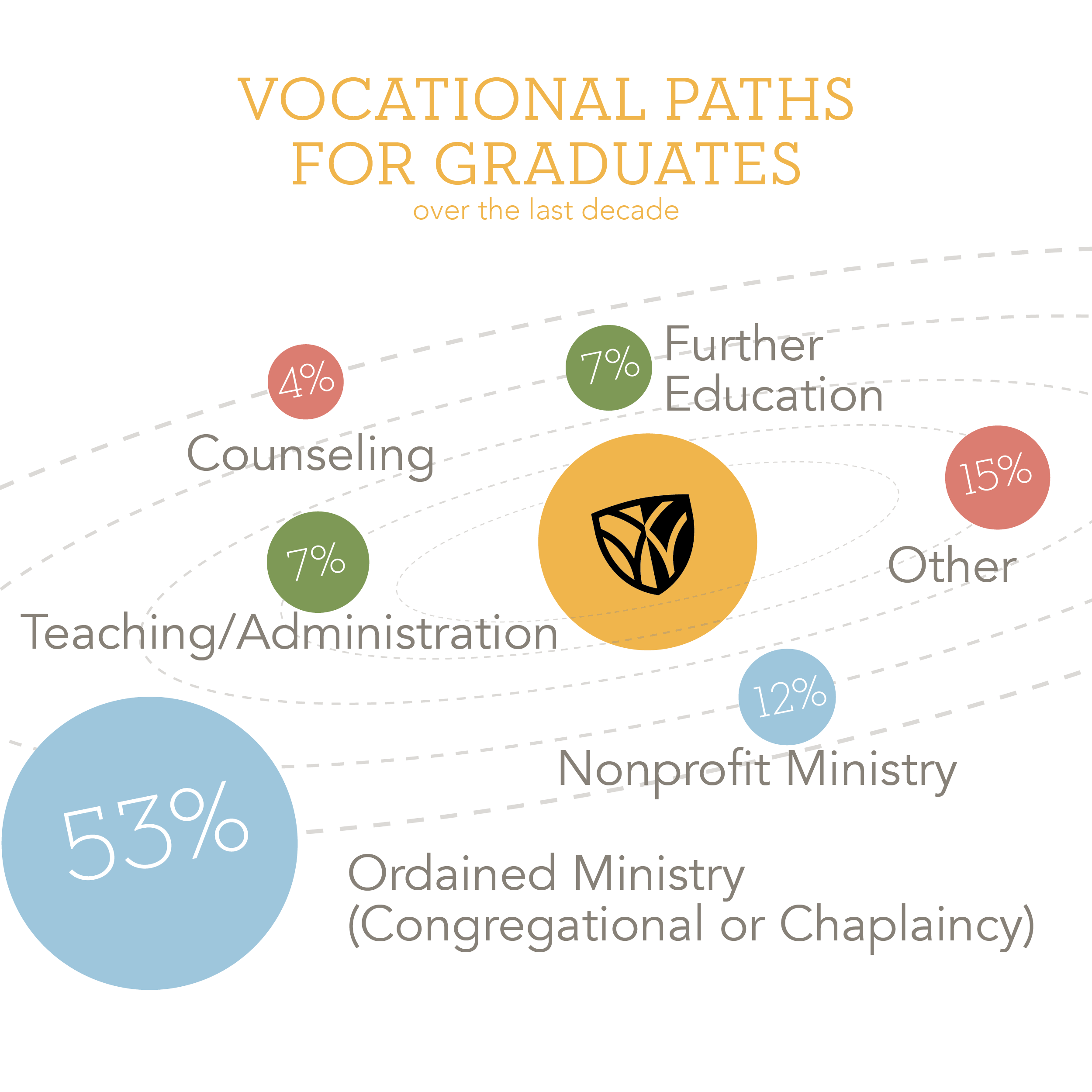 WFUSD's vocation is to equip students to be nimble and innovative religious leaders who build bridges across often vast differences and who forge life-cultivating partnerships in times of political and religious dissension, discrimination and other injustices, and increasing uncertainty about the role of faith communities in the public sphere. This has been the School's mission since its beginning in 1999, a bold endeavor from the outset. For the University, the advent of a School of Divinity on the Reynolda Campus in 1999 represented a homecoming of sorts for a vision first articulated by the first leader of what was then the Wake Forest Manual Labor Institute and his wife, Samuel and Sarah Wait, in 1834. 
"It is time to revisit, in an updated way, the enduring model of ministerial education…"
"… it seems altogether logical, from an educational point of view, that Wake Forest should consider having a school of theology."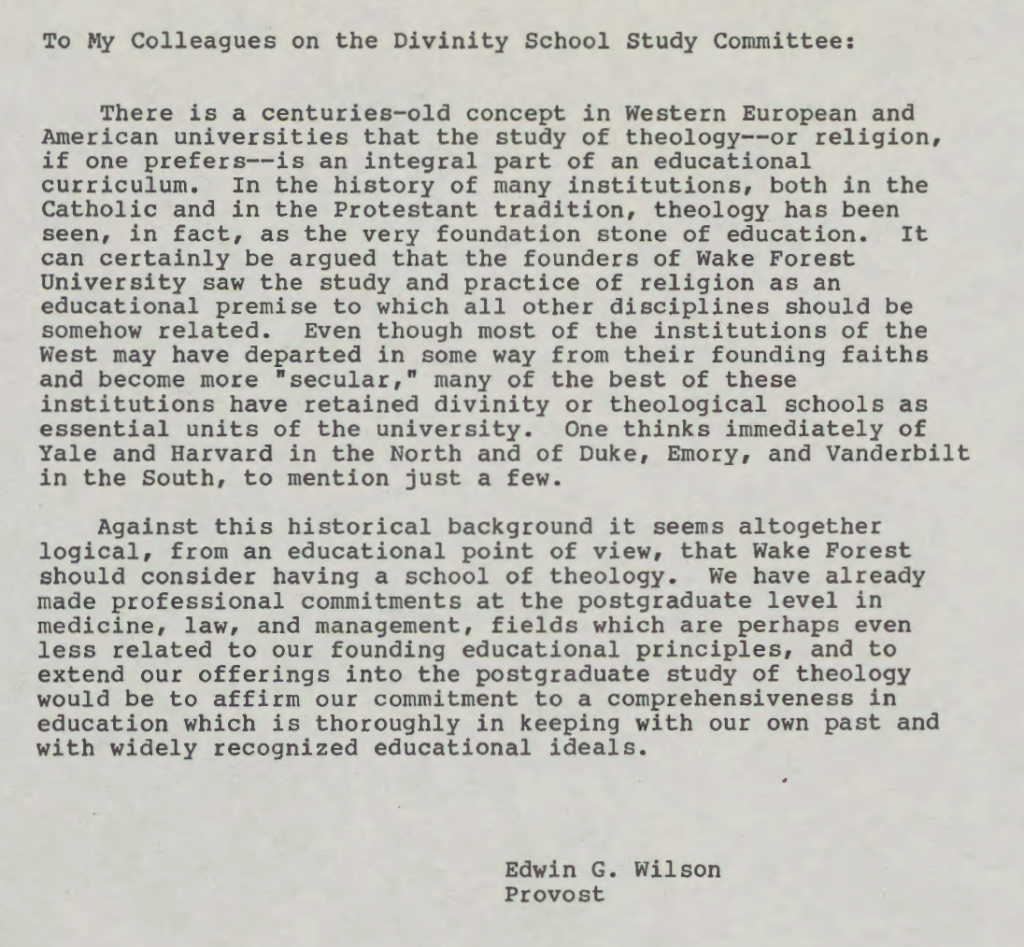 From programs in Presbyterian Studies, Baptist Studies, and Urban Ministry Studies…
… to expansions into Moravian Studies, Episcopal Studies, and the Baptist Commons.
Over the 20 years since our inaugural year, we have harvested many fruits from the seeds that were first planted by Samuel and Sarah Wait in Wake County and then transplanted in a new era and form on the Reynolda Campus. Almost 500 students have turned their feet toward our hallways and classrooms for sustenance on their vocational journeys, earning Master of Divinity degrees and then traveling on into new landscapes and geographies to be pastors, chaplains, teachers, and counselors or to provide religious leadership in other organizations. Faculty identities have been formed at WFUSD too as our teacher-scholars work with students who are curious and energized by theology and ministry. Our faculty have excelled in their professorial vocations by weaving classroom wisdom together with their own research to create books and essays and lectures that impact their individual disciplines and that shape ministry practices. We have also invited the broader University community to join us in thinking anew about those intersections where theologies of various kinds meet public issues such as climate change, diversity and inclusion, sexuality and gender, politics, and other societal challenges.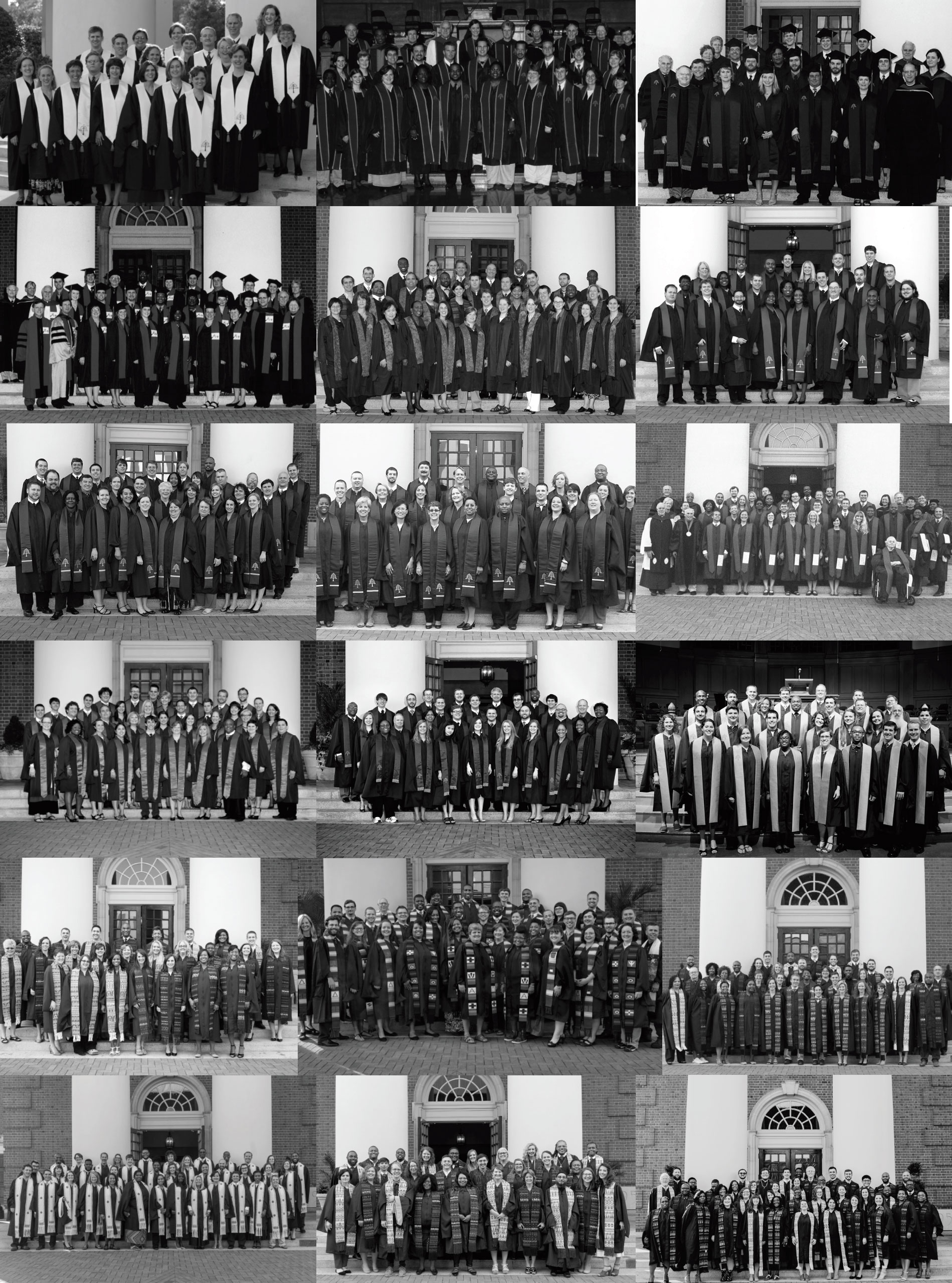 As we approach this academic year–a year of harvests, homecomings, and new horizons–we are pleased that in 1999 a group of bold educators and courageous students were called to be a school of divinity in this place–Wake Forest University in Winston-Salem, NC. Last fall through conversations with faculty, staff, students, and Board of Visitors members, we underscored our formational emphasis when we reconfirmed our mission statement and our calling to equip students to be agents of justice, reconciliation and compassion in congregations and other ministry contexts. This distinctive triad–justice, reconciliation, and compassion–has been a central part of our mission since we enrolled our inaugural class of nineteen students. This triad, in concert with our overall mission and purpose, continues to provide us with a solid foundation for the educational and formational work that awaits us in the coming years.
Our Mission Statement
Wake Forest University School of Divinity is a graduate, professional school that is Christian by tradition, Baptist in heritage, and ecumenical in outlook. Consistent with Wake Forest's commitment to academic excellence and in the spirit of the University motto, Pro Humanitate, the School of Divinity prepares leaders informed by a theological understanding of vocation. Through imaginative courses and diverse programs of community engagement, students are equipped to be agents of justice, reconciliation, and compassion in Christian churches and other ministries.
We begin this academic year's journey by celebrating the arrival of our incoming dean, Dr. Jonathan Walton. Dr. Walton is a passionate and insightful leader who is already building upon the groundbreaking efforts of our founding dean, Dr. Bill Leonard, and our former dean, Dr. Gail R. O'Day (1954-2018), whose leadership wisdom and transformative spirit we continue to hold close and carry with us. Dr. Walton, like our two previous deans, brings to WFUSD a strong academic background, a commitment to theological education, and a desire to shape leaders who are ready and eager to transform ministry horizons.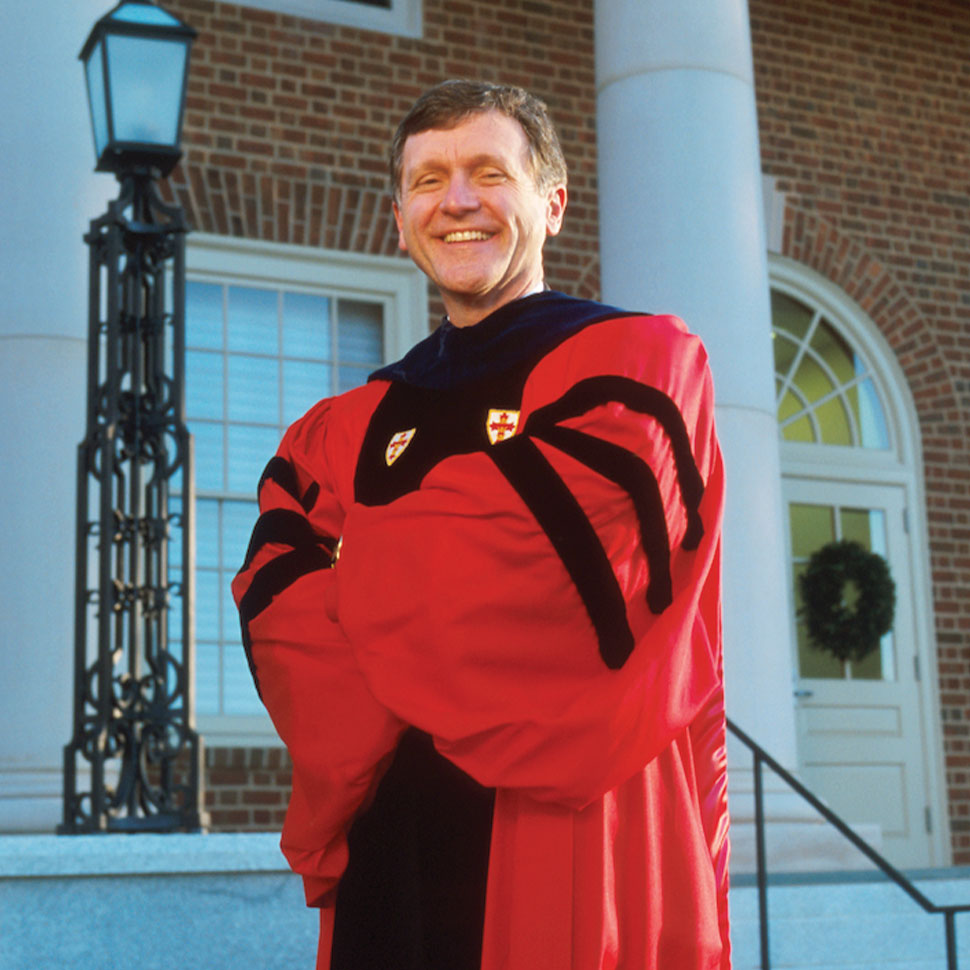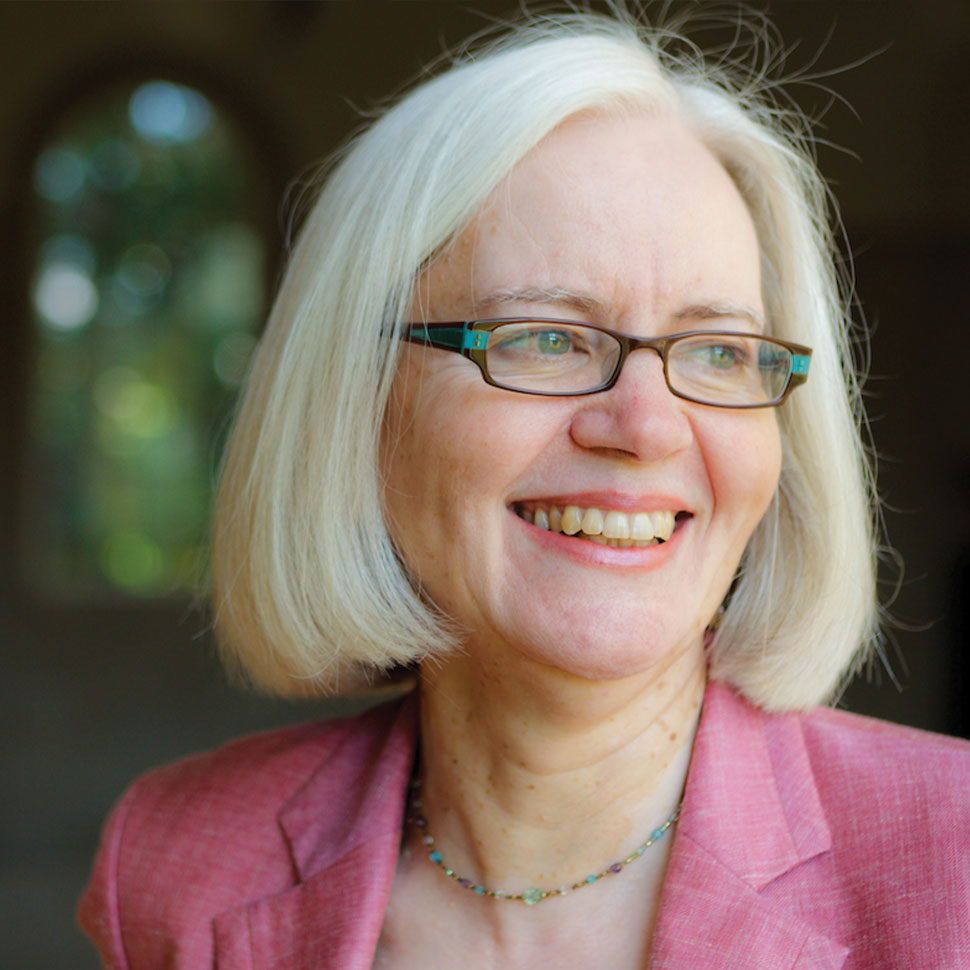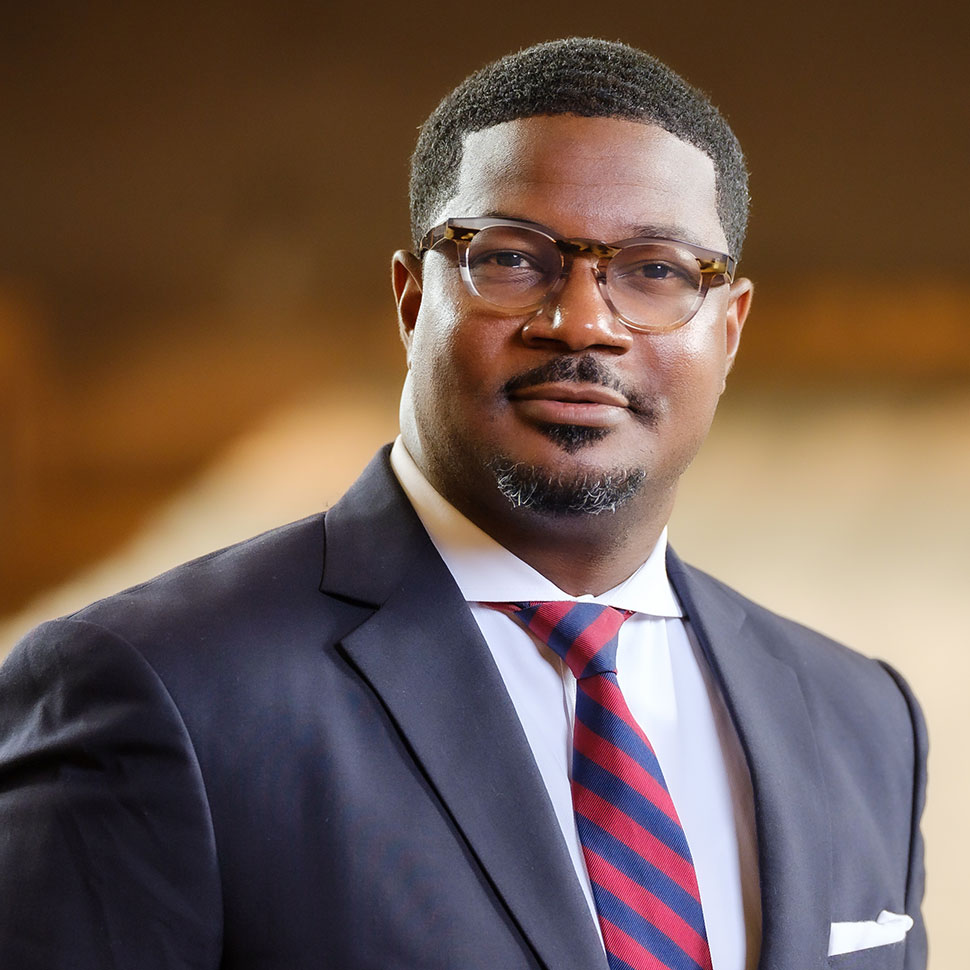 "Now therefore be it resolved… the Board of Trustees approves the concept of a school of divinity at Wake Forest University."
The seeds you plant today create the forests of tomorrow.
The School of Divinity Board of Visitors is a volunteer advisory board that provides advice to the Dean, advocates for the School and the University, makes contacts for the School, and supports the School in all efforts.
So another year begins. We look back to remember those Baptists who gave birth to a school for ministers on the old Wake Forest Campus. We also give thanks for those University trustees, alumni and friends who generated a vision for a new theological school that today welcomes students from a wide array of denominations, geographies, perspectives, and backgrounds to our campus to become community as they study theology and prepare to be religious leaders. We look back to remember our roots even as we turn our feet toward new horizons where our students and alum will encounter familiar and unexpected ministry challenges and opportunities.
Last spring a group of students, faculty, and staff gathered on the steps of Wait Chapel on the campus of Wake Forest University in Winston-Salem, North Carolina. Students in an undergraduate course taught by Dr. Joseph Soares had rediscovered a part of Wake Forest's history. Led by Dr. Soares and his students, Dr. Leann Pace from the Department of Religion, Dr. Kami Chavis from the Provost's Office, Dr. Melva Sampson from the School of Divinity and several other faculty members and students, we remembered this part of our history through a ritual of commemoration. 
Remember with us. As an outgrowth of the course taught by Dr. Joseph Soares, Sociology 391: Social Memories: Nazi Holocaust and US Civil War, his students rediscovered an important part of #WFU history. Namely, the selling of enslaved persons 159 years ago on May 7th, 1860 to financially support Wake Forest. Students from this course, supported by the Department of Sociology and School of Divinity, are commemorating this part of our history on the steps of Wait Chapel on the University's campus.

Posted by Wake Forest University School of Divinity on Tuesday, May 7, 2019
We called the names of enslaved individuals who were sold at auction on May 7, 1860, to create a fund to support the education of Baptist ministers at the Wake Forest Institute:  Isaac, Jim, Lucy, Pompie, Emma, Nancy, Harriet and child, Joseph, Harry, Ann and two children, Thomas. On May 7, 2019, 159 years later, we commemorated these slaves and their descendants as a vital witnesses in the cloud of witnesses who surround our educational work and their memory as essential to our present and future identity.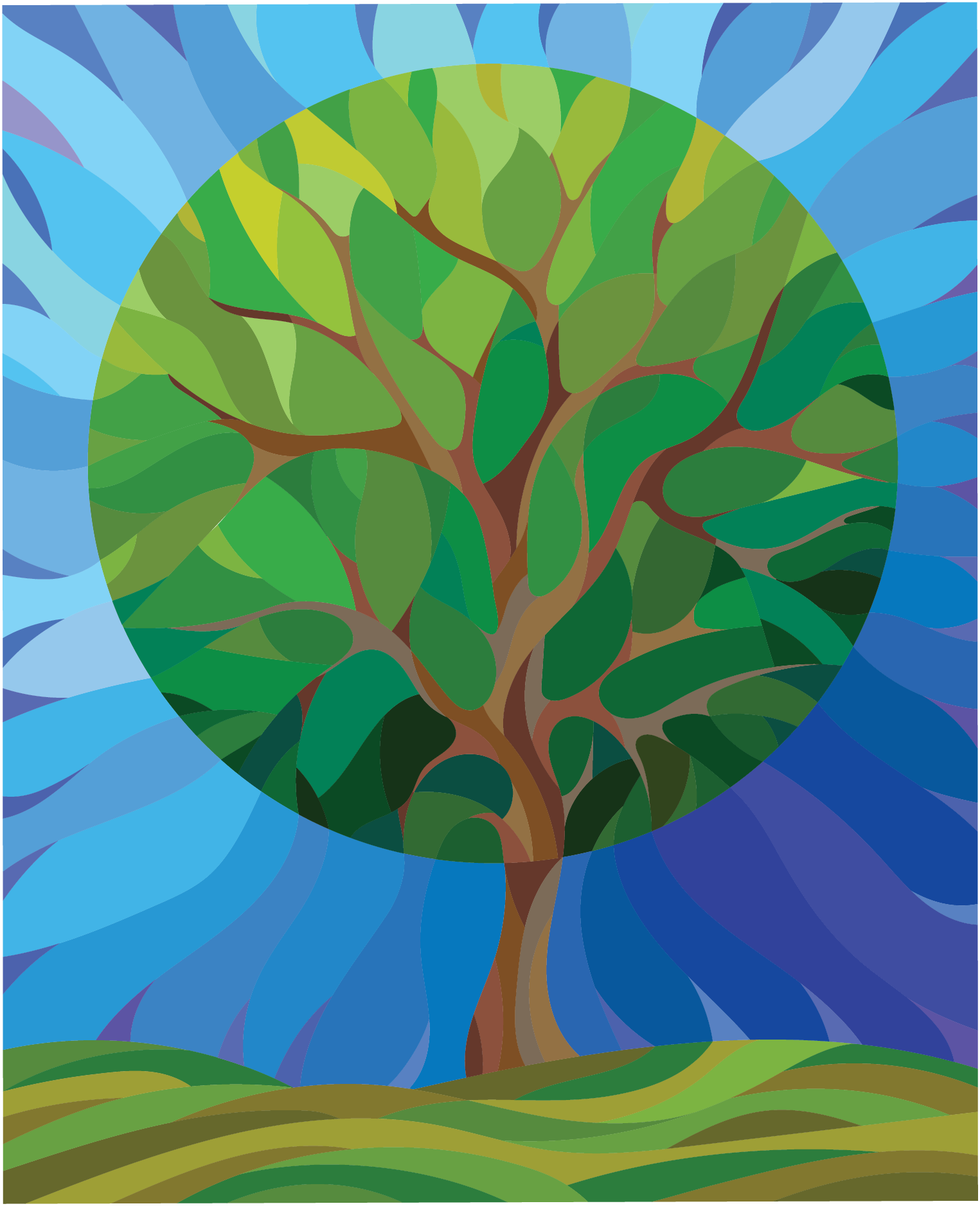 Educating faith leaders who flourish.
On the occasion of its 20th Anniversary, the School of Divinity consulted with Tobias Becker of BirdBox Graphic Design in Olathe, Kansas to create an identity that would dynamically depict the creativity, vision, and transformation of the School over the last two decades. The original Shaker Tree of Life, adopted at our founding, provided inspiration – representing strength, generosity, introspection, determination, and connection. The 20th Anniversary Tree of Flourishing carries these original ideals forward and celebrates twenty years of igniting innovative ministry leadership as students build upon their life experiences and religious foundations. At the School of Divinity, unparalleled teaching enhances discernment, internships cultivate wisdom, and spiritual and community life draw students together as they grow on their journey and transform their faith into powerful instruments of human goodwill. Together, our community explores understandings of God, God's hopes for the world, and how to put God's hopes and our faith into action.
WFUSD is indeed surrounded by witnesses who prepared the soil for our present and future flourishing long before faculty, staff and students walked onto the University campus in 1999. As we enter into our next decade as a School of Wake Forest University, we are emboldened by these witnesses, the needs and challenges in today's communities, and our mission to continue our journey to equip students and invite others who come our way to be agents of justice, reconciliation and compassion in the myriad places where their callings take them.

Jill Crainshaw began work at WFUSD in August 1999 as the School's first director of what was later named The Art of Ministry program. For the last two years she has served as Interim Dean. Crainshaw is now Vice Dean for Faculty Development and Academic Initiatives and Blackburn Professor of Worship and Liturgical Theology. Dr. Crainshaw is a 1984 graduate of Wake Forest University.
Christian by Tradition, Baptist in Heritage, Ecumenical in Outlook.
From 1994 until 1996, Walter J. Harrelson brought the vision for a divinity school at Wake Forest closer to reality — articulating the need, developing the first curriculum, reaching out to churches, and raising funds and support. He brought credibility to the efforts to start the school and the right scholarly and academic background to plan its programs. Harrelson had a strong commitment to academic rigor and a strong commitment to preparing students for the practice of ministry.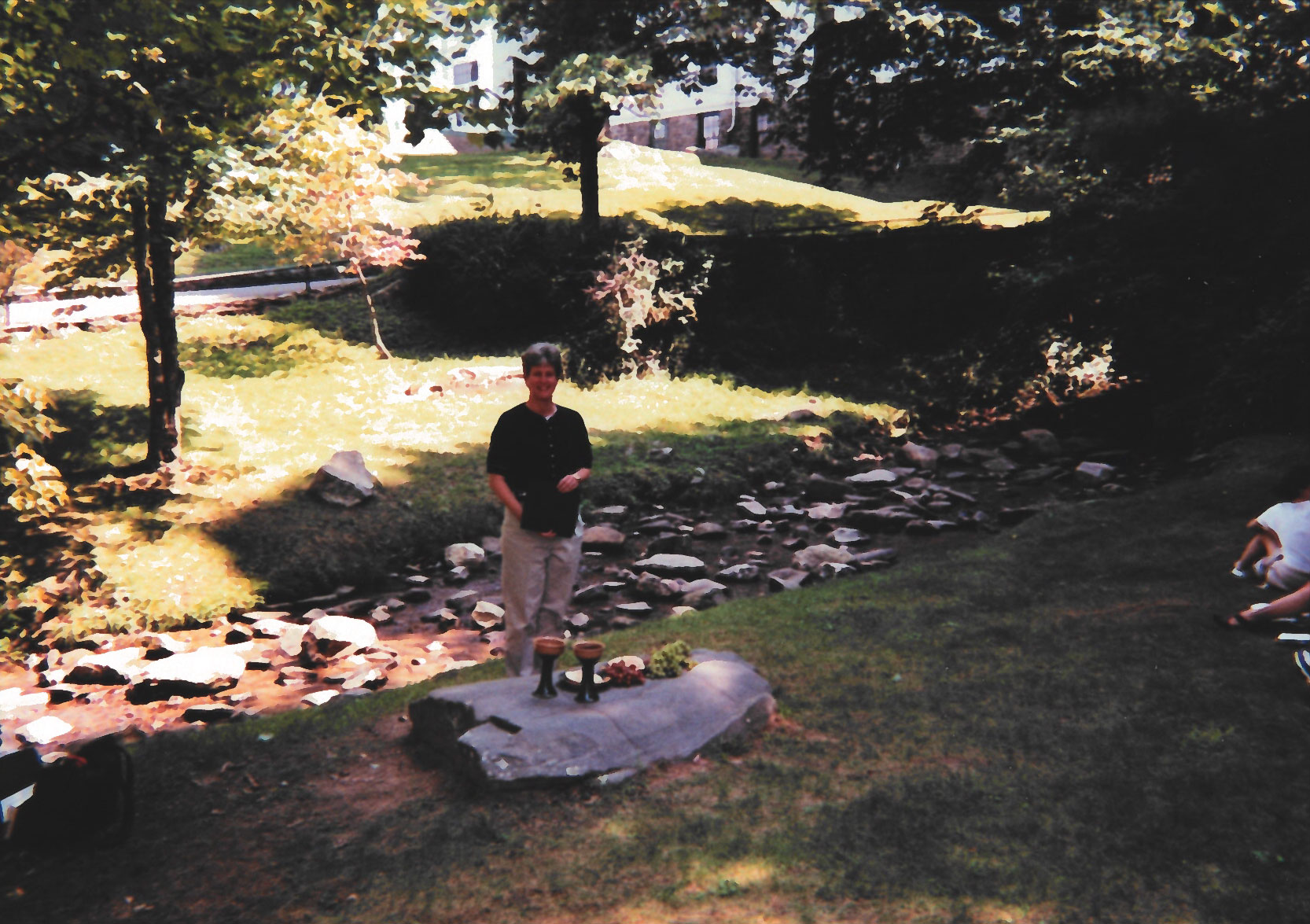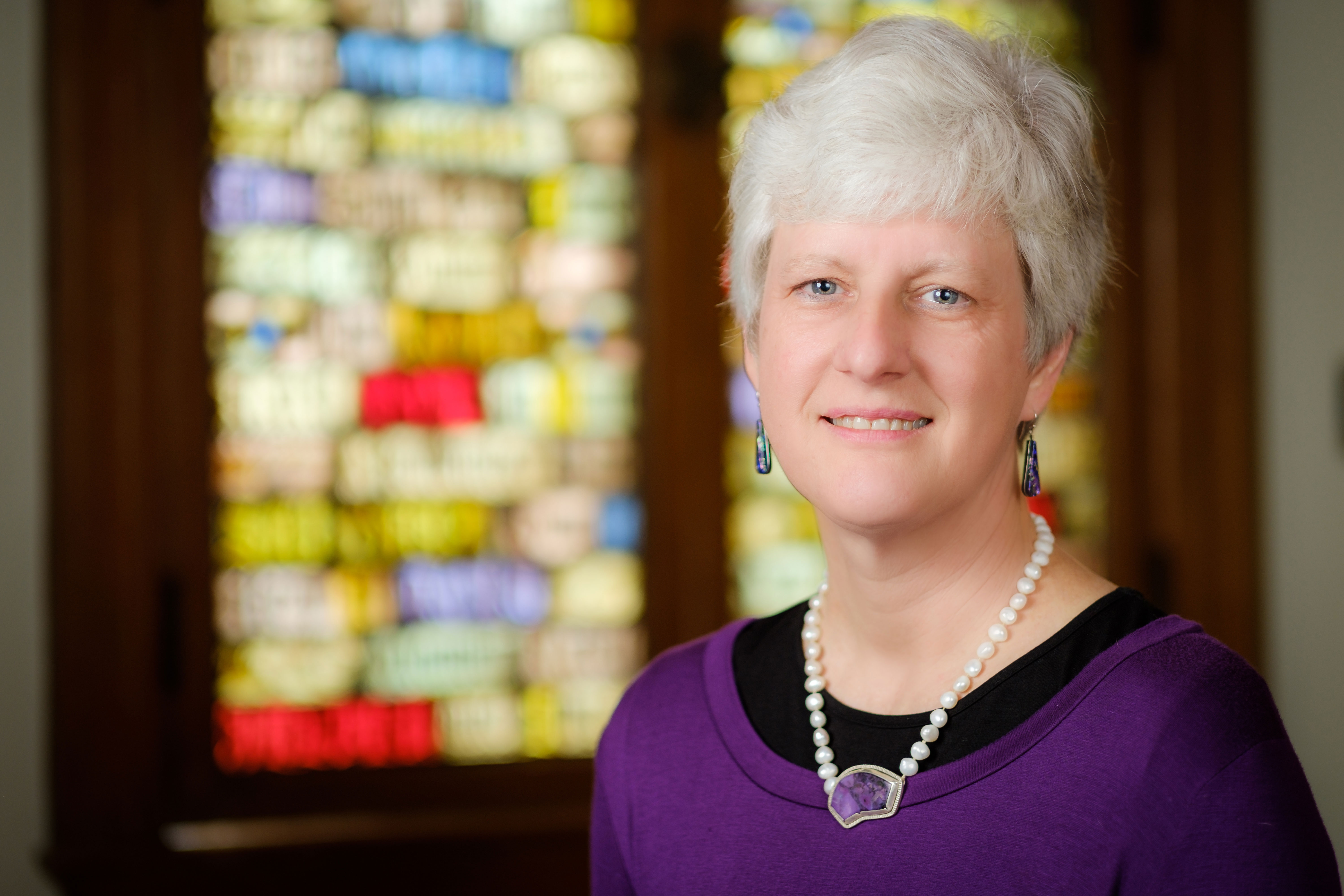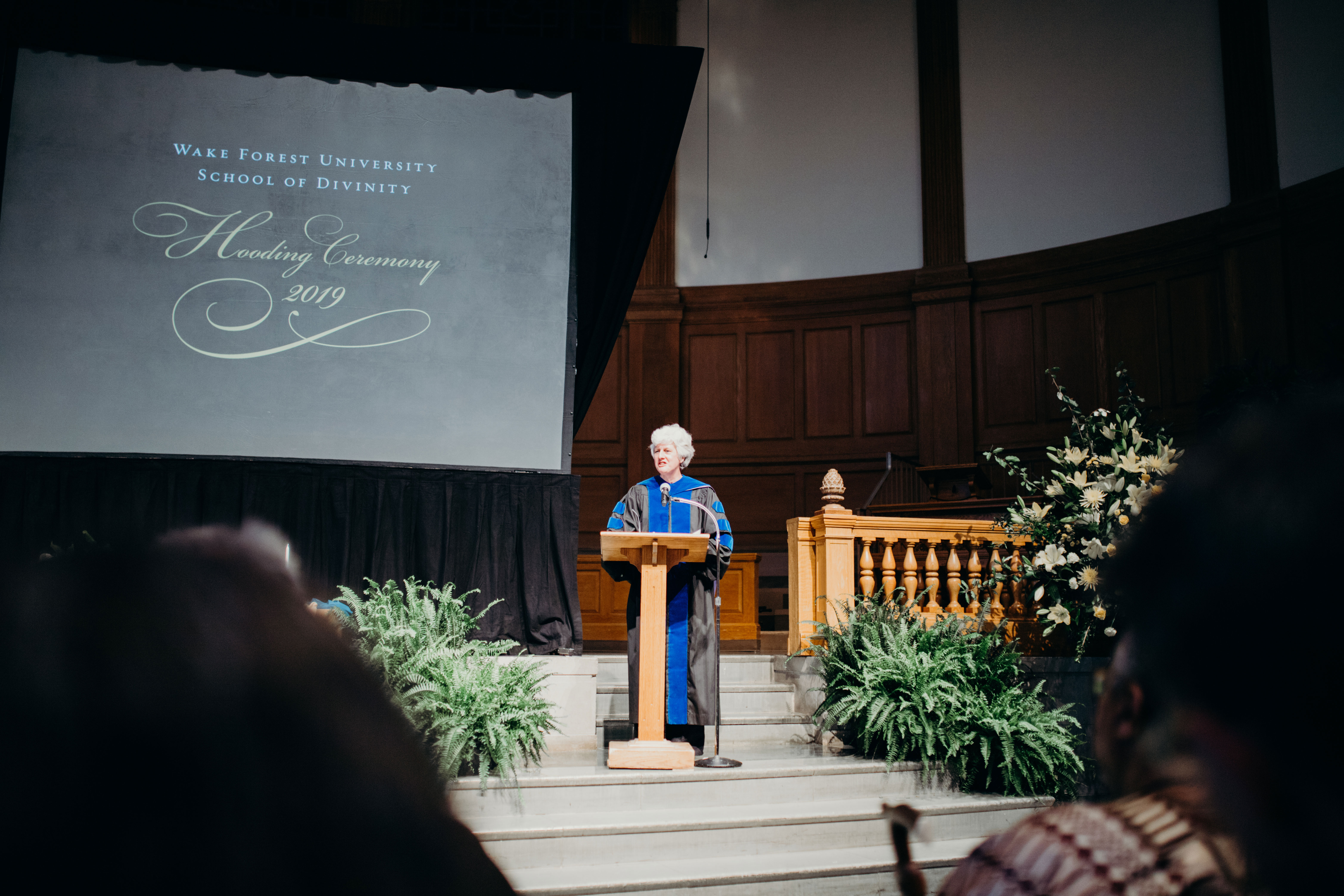 The School of Divinity extends gratitude and appreciation to
Lauren Graeber (MDiv '20) for her research to retrieve documents from the Special Collections and Archives at the Z. Smith Reynolds Library at Wake Forest University to aid the creation of this reflective history;
Tanya Zanish-Belcher and Rebecca Petersen May from the University Special Collections and Archives for their support and assistance in accessing historical documents, memos, and photographs;
Bill J. Leonard for sharing photos from the 1999 retreat;
Ken Bennett, University Photographer, and the many photographers who have captured beautiful images of our community and graduates;
Tobias Becker for collaborating on the the 20th anniversary logo design; and
C. Mark Batten, Assistant Dean, for his vision and leadership in guiding the 20th Anniversary celebration efforts.