Main Content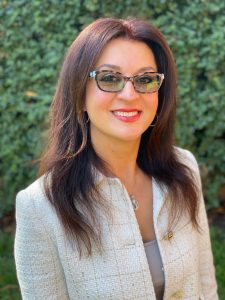 Shar Seyedin has been named director of finance and administration of Wake Forest University School of Divinity. Seyedin most recently served as a budget and finance officer with the University of North Carolina at Greensboro. Her higher education experience also includes time at North Carolina A&T State University, where she served as the Program Manager of one of the largest research institutes within the College of Engineering and was responsible for the management of all government contracts and federal and state sponsored research.
Seyedin earned her bachelor's degree in business administration and management from Pepperdine University and will graduate with her MBA from the University of North Carolina at Greensboro in December 2022.  
"We are delighted to welcome Shar Seyedin to Wake Divinity," said Jonathan Lee Walton, dean of Wake Forest University School of Divinity and Wait Chapel. "With her leadership, the School of Divinity will continue to explore and implement creative ways to provide the highest quality of theological education while remaining fiscally responsible and agile in meeting the demands of the current market."
Seyedin will manage day-to-day operations within the School of Divinity with a particular eye toward financial affairs, operating budgets, prospective forecasting, external grant management, and student employment. 
"As the new Director of Finance and Administration of the School of Divinity, I am looking forward to engaging with the very passionate faculty, staff and students at Wake Forest University," said Seyedin. "The most rewarding part of my new role will be helping Wake Divinity achieve its mission and vision through its business goals in an environment that cultivates leaders and celebrates diversity.
Seyedin's first day was September 6, 2022.
Categories: News
Recent Posts
May 19, 2023

April 5, 2023

March 21, 2023