Main Content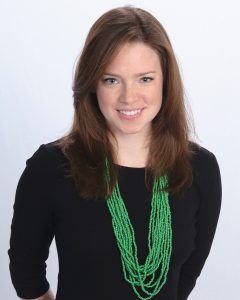 Hannah McMahan King ('06, MDiv' 09) has been named assistant dean of development for Wake Forest University School of Divinity. She most recently served as the interim executive director at Faith Forward, a public policy advocacy group in Washington, DC. 
Previously, McMahan King was the executive director for the New Baptist Covenant, an organization convened by President Jimmy Carter to advance racial justice in and through the Baptist church. "In the time that I have known Hannah McMahan King, she has proven to be a dedicated professional who leads with grace," said President Carter. He credits King with leading the New Baptist Covenant to become a "highly impactful organization that is changing lives." 
King, a Double Deac, earned her bachelor's degree in Religion and her master of divinity from Wake Forest University. She also earned a master's in history from the University of Mississippi, where she studied racial-religious violence in the Jim Crow South and how Christian theology both supported and undermined the lynching culture of the South.
"Hannah brings a wealth of experiences and knowledge that will help connect the School of Divinity's mission to new and already formed relationships," said Mark Petersen, vice president of advancement. "Her passion for equity and social justice only adds to her ability to help steward and grow partnerships aligned with our goals."
In her new role, King will be responsible for fundraising for the School of Divinity and Wait Chapel initiatives, including annual, capital, and endowment support. 
"As our cultural landscape shifts and theological education changes, Wake Forest School of Divinity has a pivotal role to play," said King. "I am excited to be part of a place that strives to honor the best of our traditions while at the same time investing in innovation. I believe Wake can serve as a model for theological education and the development of a new generation of faith leaders."
King started her new role on September 1, 2022.  
Categories: News
Recent Posts
May 19, 2023

April 5, 2023

March 21, 2023