Main Content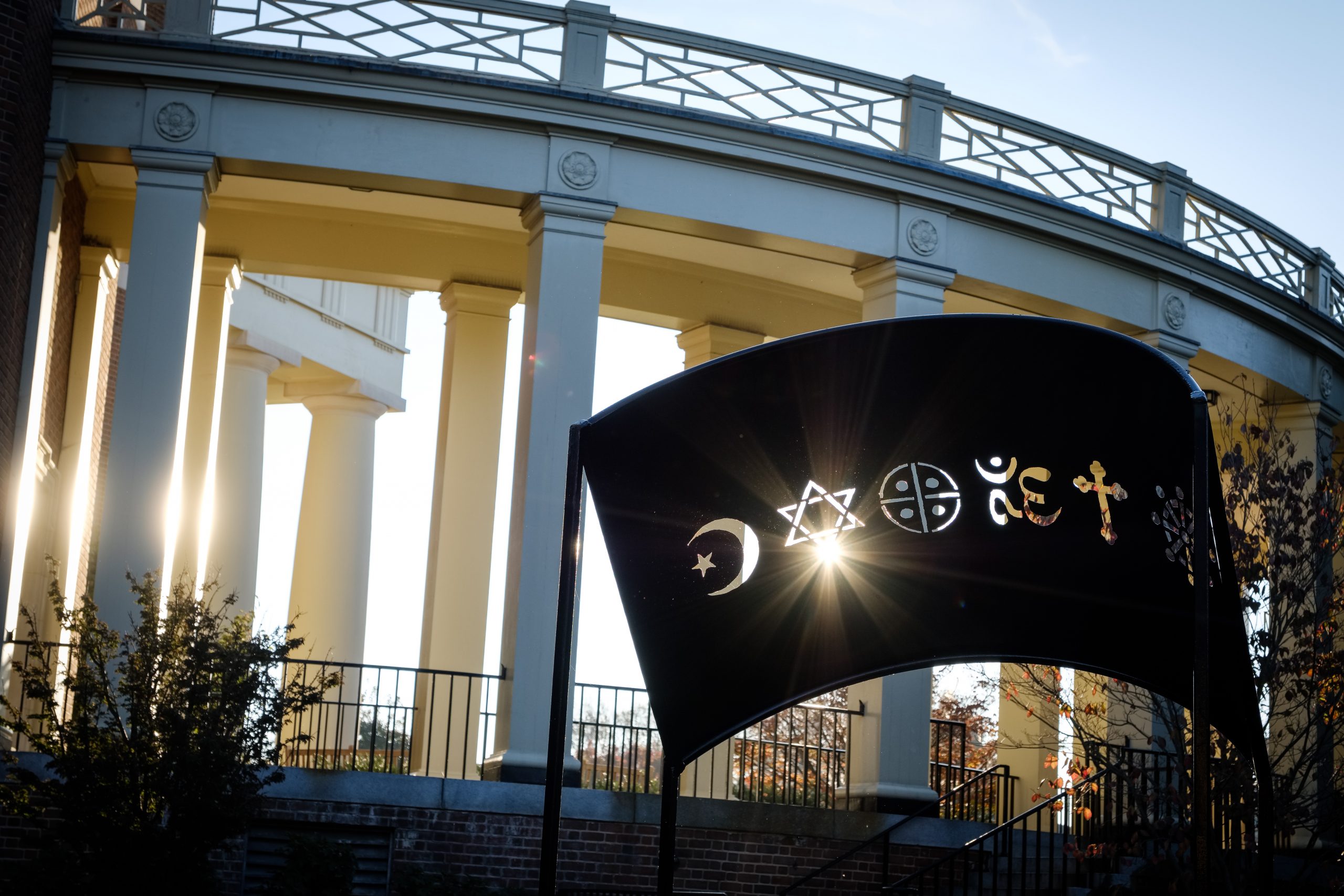 With a $5 million grant from Gilead Sciences, Wake Forest University School of Divinity will establish a new center to fight HIV/AIDS throughout the South.
The COMPASS Initiative® Faith Coordinating Center will focus on preparing ministry and nonprofit leaders to address the needs of vulnerable populations such as rural communities in Appalachia, African Americans, and LGBTQ individuals. These groups, particularly in the South, often experience a higher number of cases of HIV/AIDS with access to fewer support and prevention resources.
Wake Forest University School of Divinity is uniquely positioned to unite and strengthen faith communities to address the HIV/AIDS epidemic. A focus on social justice and equity will guide the mission and vision of the center.
"At Wake Forest University School of Divinity, we shape agents of justice, reconciliation, and compassion," said Jonathan Lee Walton, dean of the School.
"Our origins are rooted in preparing a place for those often marginalized and left out of not only conversations, but congregations.  This new center will help us put that mission into needed action in communities across our region." Jonathan Lee Walton, Dean of Wake Forest University School of Divinity
The Faith Coordination Center is part of Gilead's 10-year, $100 million COMPASS Initiative®. In its fourth year,  the initiative includes coordinating centers at Emory University Rollins School of Public Health, University of Houston Graduate College of Social Work and the Southern AIDS Coalition.
"Expanding the Gilead COMPASS Initiative to include faith-based communities will help advance our collective efforts to end the HIV epidemic in the Southern United States," said Brett Pletcher, Executive Vice President, Corporate Affairs and General Counsel.
"We are convinced that the leaders at Wake Forest School of Divinity have the academic rigor, implementation expertise and passion required to advance this important work." Brett Pletcher, Executive Vice President, Corporate Affairs and General Counsel, Gilead Sciences
The center will use a social justice framework, interfaith engagement, and advocacy for LGBTQ communities as tools to equip faith communities to respond to the needs of those impacted by HIV/AIDS. The center intends to cultivate change in and through faith communities with strategic implementation of collaborative learning, grantmaking, and training. One planned program is a cohort-based educational path for clergy and faith leaders that intends to build collaborative knowledge, capacity, and expertise related to faith and HIV/AIDS.
WFU School of Divinity was selected through a national, competitive grant application process.
"Applying a theological understanding to the role of the church in transforming how communities approach HIV/AIDS is critical to our work. We have a unique opportunity to engage faith communities in answering the call to serve and love beyond the stigmas of the past. Places of faith can help to shape acceptance and demonstrate hope." Shonda Jones, Senior Associate Dean of strategic Initiatives and Integrative Learning, WFU School of Divinity and Principle Investigator, COMPASS Initiative® Faith Coordinating Center
The new coordinating center's executive director, Allison Mathews, brings a wealth of knowledge and experience. She specializes in integrating technology, social marketing, community engagement and social science to examine the intersections of race, class, gender, sexuality and religiosity on HIV-related stigma and to innovate clinical research engagement and access to health care for underserved populations.
"Leveraging key partnerships such as the recently merged Wake Forest Baptist Medical Center and Atrium Health, Wake Divinity brings expertise in faith and health to the forefront of this work," said Mathews. "During the COVID pandemic, we have all been reminded of the necessity of intentionality in eradicating diseases."
"The work of the coordinating center is intentional about ending disparities in the HIV/AIDS epidemic. Rural, African American, and LGBTQ communities deserve our attention and support." Allison Mathews, Executive Director, COMPASS Initiative® Faith Coordinating Center
The three-year grant runs through 2023. The partnership will support faith-health fellows in the Master of Divinity Faith Health concentration, regrant to other organizations and train congregational leaders. Several wider-reaching educational opportunities through conferences and resource development are also planned.
For more information on the center, visit divinity.wfu.edu/compass.
Categories: News
Recent Posts
May 19, 2023

April 5, 2023

March 21, 2023