Main Content
Media Contact: C. Mark Batten | battencm@wfu.edu | 336.758.3959
Jill Y. Crainshaw, who has led the School of Divinity as Acting and now Interim Dean since July 2017, has been appointed Vice Dean for Faculty Development and Academic Initiatives at the Wake Forest University School of Divinity. She will assume her new position on July 1, 2019.
Her initial task as Vice Dean will be to continue providing leadership of the school during the Fall of 2019. Jonathan L. Walton, who was named Dean earlier this year, will be on sabbatical completing several research and writing projects. Walton will begin formally as Dean on January 1, 2020.
A member of the School of Divinity's faculty since its opening in 1999, Crainshaw has served in a variety of roles, including director of vocational formation from 1999 to 2005 and associate dean for academic affairs from 2006 to 2015. In all of these leadership positions, she has maintained a steadfast commitment to excellence in teaching, to enlivening students' capacities for leadership by harnessing the formative elements of their past experiences, and to fostering the world's connectivity as an avenue for social justice and sustainability.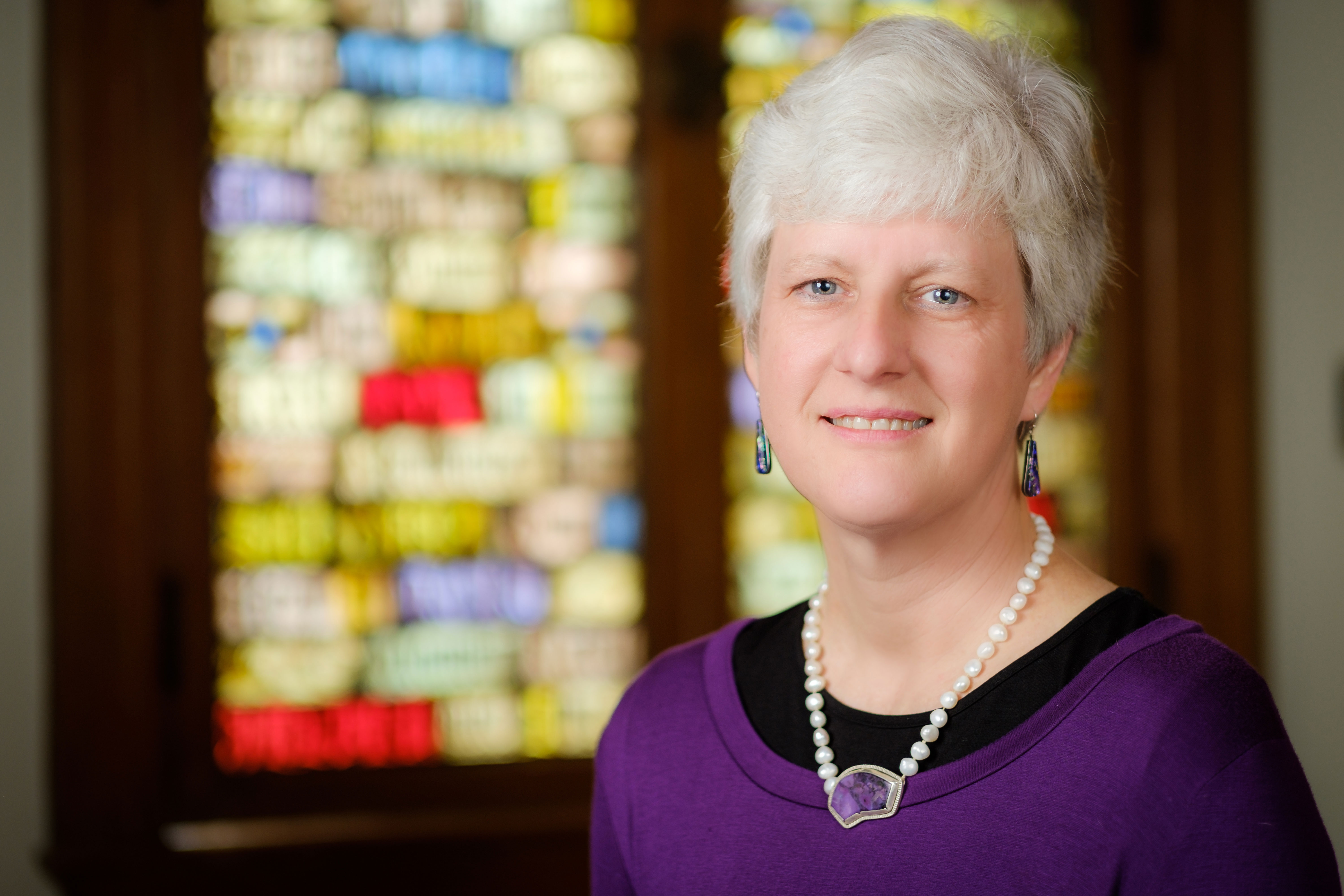 As Vice Dean, Crainshaw will develop and implement faculty mentoring strategies and provide leadership for research and teaching initiatives. As classrooms become more diversified – educational background, gender identity, race and ethnicity, age – Crainshaw will aid faculty in meeting the needs of an evolving student population by cultivating advancement in forward-thinking teaching strategies for multiple learning styles. She will also explore along with faculty the possibilities of facilitating learning through varied technologies.  
Crainshaw has received several awards for her work as a teacher, including the 2018 Academics, Research, and Engagement award from the Wake Forest Office of Sustainability and the 2015 Teaching Innovation award from the Wake Forest Teaching and Learning Collaborative. Both awards highlighted Crainshaw's course, "Saving Places; Savoring Graces: A Placed-based Study of Sacraments and Ordinances." The course explores connections between local elements and actions such as water and bread baking, and central actions of worship such as baptism and the Lord's Supper.
Faculty Collaboration
Opportunities to highlight and collaborate among theological school faculty take place during the annual meetings of scholarly organizations such as the North American Academy of Liturgy, the American Academy of Religion (AAR) and Society for Biblical Literature (SBL). School of Divinity faculty present their own research, participate on panels, or preside over specialized topic sessions. Crainshaw is a Past-President of the North American Academy of Liturgy.
See how our faculty were involved during the 2018 annual meeting of AAR/SBL.
Crainshaw is a noted author in her field of liturgical theology. She has written numerous articles and five books exploring theological and practical dimensions of worship and religious leadership, including When I in Awesome Wonder: Liturgy Distilled from Everyday Life (Liturgical Press, 2018) and They Spin with Their Hands; They Open Their Hands to the Needy: Women's Ordination Liturgies Shaping Priestly Communities (Order of St. Luke Press, 2014). She is also the author of a book of poetry, Cedars in Snowy Places: 52 Poems (WFU Library Partners Press, 2019) and co-editor of a two-volume Encyclopedia of Religious Controversies in the United States (ABC-Clio, 2012).
Consistent with Wake Forest University's emphasis on faculty as teacher-scholars, Crainshaw will collaborate with the School of Divinity's faculty to maintain excellence at all levels of teaching and support and encourage faculty research and publication efforts. 
Beyond her record as an administrator, Crainshaw is a celebrated Minister of Word and Sacrament in the Presbyterian Church, USA, and is a liturgist, homiletician, poet, and musician. Before coming to Wake Forest University, she was a visiting professor at Union Theological Seminary and Presbyterian School of Christian Education in Richmond, VA. Crainshaw has also pastored several congregations in North Carolina and Virginia.
Recent Posts
June 1, 2023

May 19, 2023

April 5, 2023