Main Content
Media Contact: C. Mark Batten | battencm@wfu.edu | 336.758.3959
How can theological schools and seminaries model ecological leadership? This was the guiding question of Halki Summit III, a gathering convened by His All-Holiness Ecumenical Patriarch Bartholomew in Istanbul, Turkey June 1-3, 2019. The summit was themed, "Theological Formation and Ecological Awareness."
Among the invited distinguished speakers was Fred Bahnson, director of the Food, Health, and Ecological Well-Being Program at the School of Divinity. Bahnson is also assistant professor of the practice of ecological well-being. He joined an international group of fifty participants representing forty different institutions, including theologians, activists, scientists, journalists, business leaders, and academics.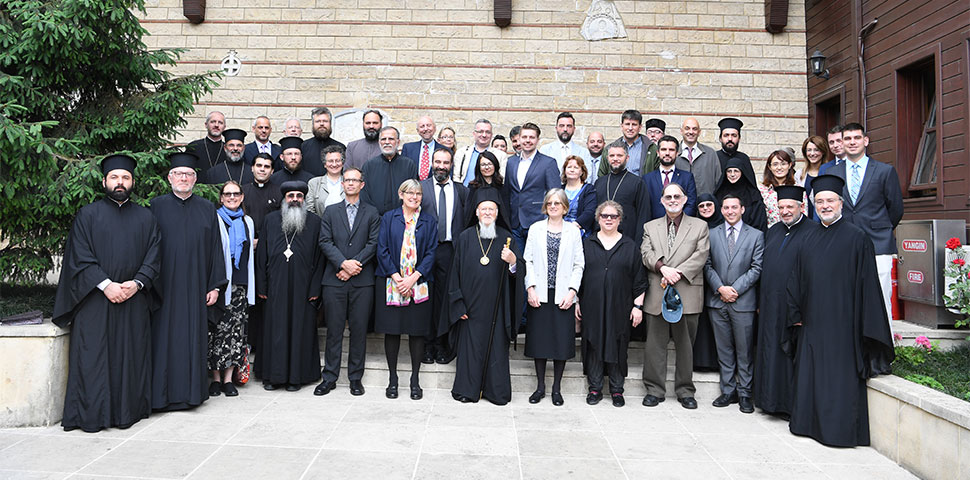 The Summit discussed ways that ecological awareness can be fostered and advanced in Eastern Orthodox institutions of higher learning throughout the world by means of courses and other programs related to creation care.
In his talk Bahnson suggested that theological schools should not only teach an awareness of environmental problems, but should teach and form faith leaders to adopt ecological imaginations. He pointed to School of Divinity's curricular work in this area, specifically the Concentration in Religious Leadership and Food, Health, or Ecology, as well as a partnership with the Center for Energy, Environment, and Sustainability. Bahnson also shared about a recent research trip to Ethiopia during which he visited a number of Ethiopian Orthodox "church forests."
"It was a deep honor and privilege to be invited to speak to this gathering. The world needs more religious leaders like the Ecumenical Patriarch to speak out on the climate crisis. Clearly he wants Eastern Orthodox seminaries and theological schools to be bold in their leadership." Fred Bahnson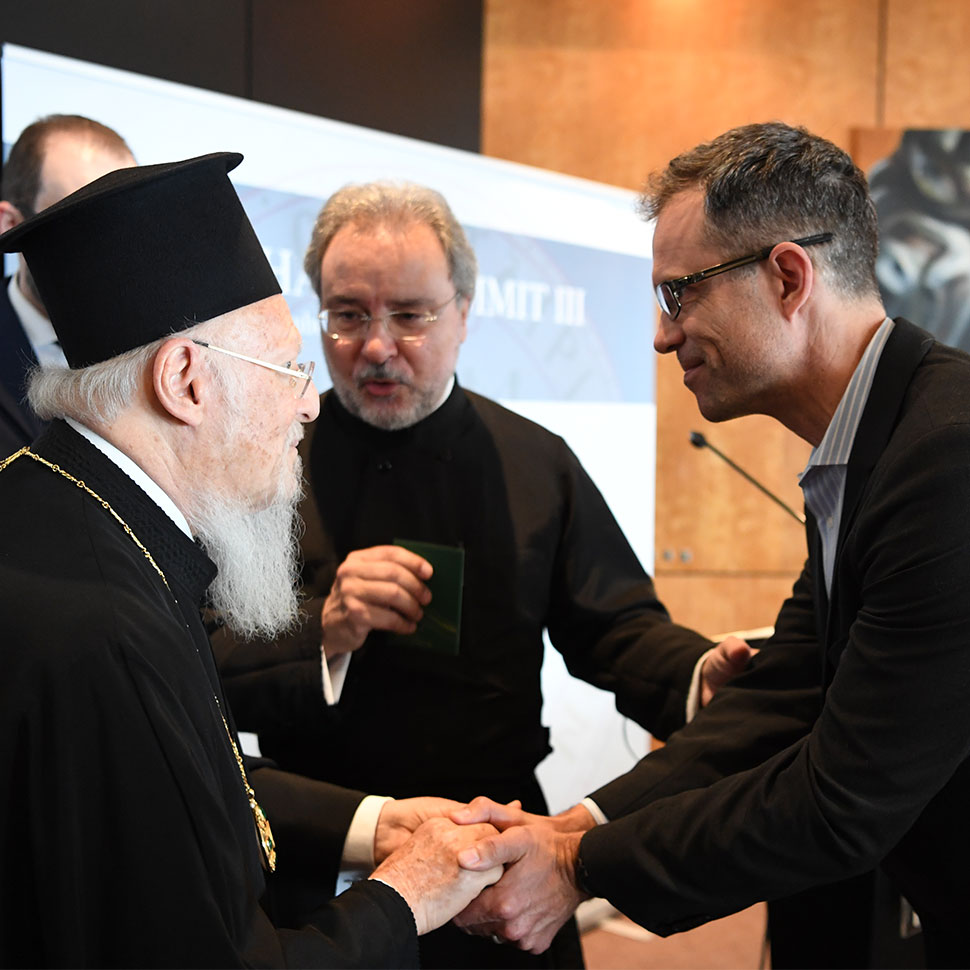 Known as "the Green Patriarch," the leader of 300 million Eastern Orthodox Christians worldwide, Ecumenical Patriarch Bartholomew opened the Halki Summit III by saying, "We are convinced that reversing climate change and the depletion of the earth's resources requires first and foremost a radical change shaped by the ethical and spiritual principles of environmental sustainability in people's lives and practices." The Ecumenical Patriarch has had longstanding concern and led ongoing initiatives over three decades for the protection of the natural environment.
The Halki Summit is inspired by a series of nine international, interfaith and interdisciplinary environmental symposia held from 1995-2018, all convened by Ecumenical Patriarch Bartholomew, and gathering in locales ranging from the Mediterranean and Black Seas, on the Danube and the Amazon Rivers, in the Adriatic and the Baltic Seas, in the Arctic and along the Mississippi, in Athens and on the Saronic islands.
Categories: Collaborative for Public Religious Leadership, Faculty, News, Religious Leadership and Food, Health, and Ecology
Recent Posts
May 19, 2023

April 5, 2023

March 21, 2023