Main Content
Graduating student Paul Snyder has been awarded this year's Guthrie Prize  by the faculty of the School of Divinity. He was selected based on the model of excellence he has shown in integrating academic study with leadership and service consistent with the School's mission and values. The prize includes a $1,500 award.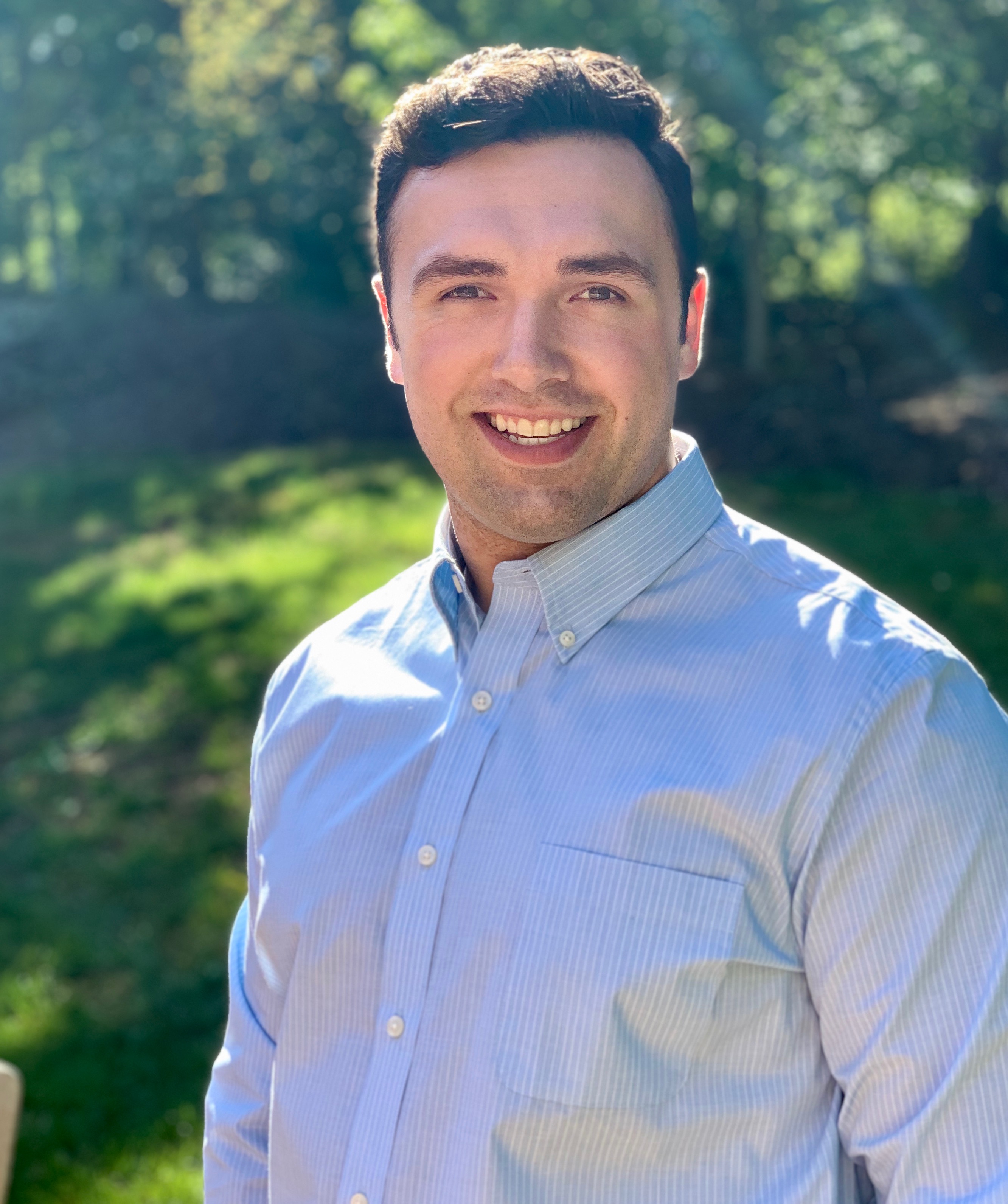 The Guthrie Prize was established by Wiley C. Guthrie ('52) in memory of his wife and is awarded to graduating students who have a superior scholarship record, promise for effectiveness in ministry both within the school and the community at large, and actively participated in the school's activities. After receiving nominations of graduating students from faculty, staff, and students, nominees were asked to submit an application and peer recommendation. The recipient was then voted on by the faculty.
Snyder, originally from Hillsboro, Ohio, is a graduate of Wabash College with a major in English Literature and triple minor in Rhetoric, Religion, and German. He has been actively involved on campus and throughout the wider Winston-Salem community since beginning the Master of Divinity program in 2016. At Wake Forest Snyder has coached both graduate students in the School of Business and undergraduate students on interview skills, personal branding, and career preparation, and he assisted the development of campus-wide programs as a Graduate Assistant for Prevention and Education with the Safe Office, a confidential crisis center that works on issues of interpersonal violence. At the School of Divinity he has been an instrumental development partner for the creation of a three-year strategic career and academic development plan for the Office of Leadership Development to help fellow students have resources for career readiness.
Outside of Wake Forest, he has interned with Parkway United Church of Christ in Winston-Salem and First Christian Church (Disciples of Christ) in Greensboro, cultivating gifts for worship, education, and community engagement. Additionally, he completed a unit of Clinical Pastoral Education (CPE) at Wake Forest Baptist Medical Center where he worked primarily in the Acute Care Elderly and Cancer Center Day Hospital units.
"Paul demonstrates excellence in integrating academic study with constructive leadership and service," said Shonda Jones, senior associate dean and chair of the committee that oversees the award process.
"He has worked diligently and creatively in the divinity school's leadership development office, while also working in his church, First Christian Church Greensboro. Paul models well the mission and values of the School of Divinity, and will serve the church well through his ongoing work with college-age students in a university-setting and as an ordained minister. With acclamation of the faculty, we are proud to award Paul the Guthrie Prize." Shonda Jones, Senior Associate Dean and Assistant Teaching Professor
Fellow graduating Master of Divinity student Steve Gardner provided Snyder's peer recommendation. "Paul is known for his academic creativity and thoughtfulness," Gardner wrote. "He consistently raises interesting and unique issues and angles on a subject that others of us had not thought of. His questions are both highly insightful academically and highly sensitive pastorally. That combination is hard to come by."
Snyder will be ordained in May in the Christian Church (Disciples of Christ). After graduation, he will move to Louisville, Kentucky to serve as an Assistant Director of Career Development at the University of Louisville.  He and his wife, Kaitlyn, are expecting their first child later this year.
"During my time at Wake Forest University's School of Divinity, I was able to gain diverse professional experiences that ultimately transformed how I understand the nature of my callings and vocation," Snyder said.
"The School of Divinity has provided me the space to develop greater self-knowledge, and it has enhanced my skills to reflect theologically on what this reveals about God. I am excited to have the knowledge and skills I have gained while at Wake Forest guide me in my future ministry contexts." Paul Snyder, MDiv '19
Categories: Graduation, News
Recent Posts
June 1, 2023

May 19, 2023

April 5, 2023