Main Content
Reginald Maurice Keitt
Hometown: Forest City, North Carolina
Denominational Affiliation: African Methodist Episcopal Zion (AME Zion)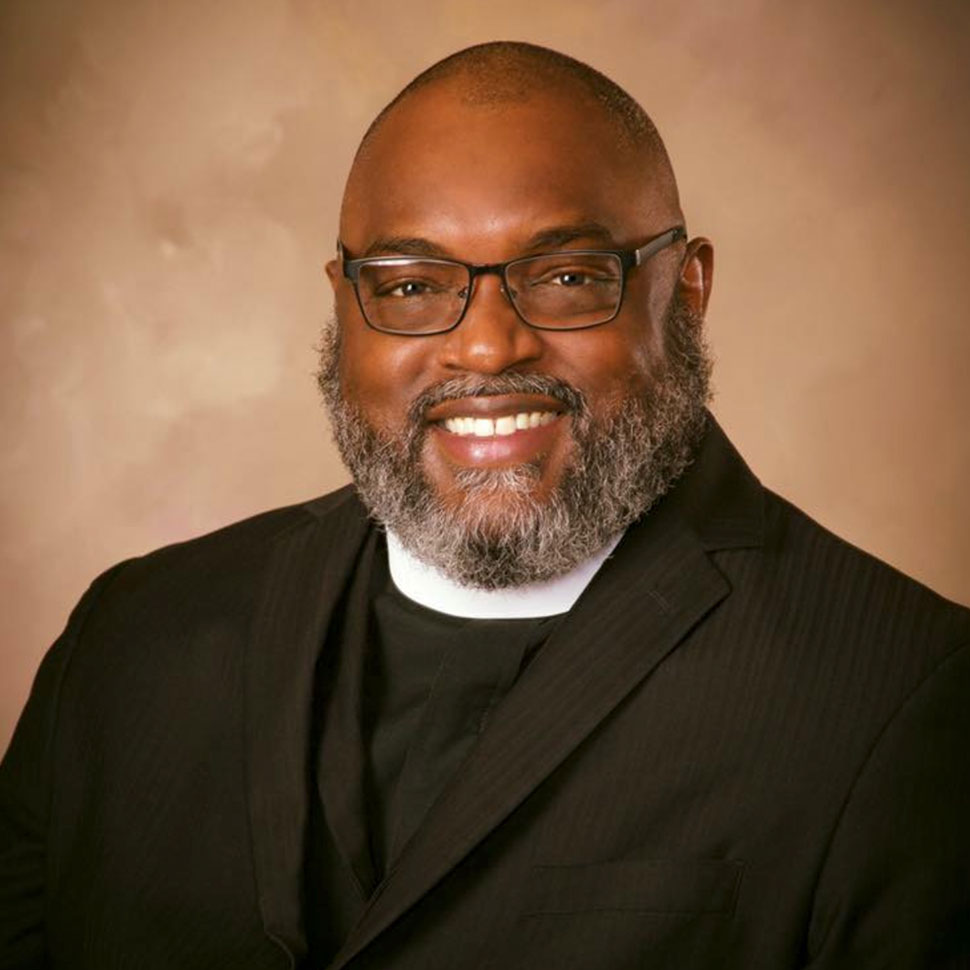 Before attending WFU School of Divinity, Reginald earned a Bachelor's degree from Livingstone College in Religious Studies. During that time he was serving as an Associate Minister at Shiloh AME Zion Church in Mt. Holly, NC.  He decided to come to Wake Divinity to help strengthen and clarify his calling so that he could be more effective in ministry. Reginald is married to Tawania Elaine Keitt and has three children: Marqueece (Mikayla), Maya, and Morgan.  He has been graced us with a beautiful granddaughter, Aubrey Sophia Keitt, and a Maltese Shih Tzu (dog) named Niko Keitt. Reginald currently serves as the Senior Pastor of Mount Pleasant AME Zion Church in Statesville, NC.
If someone asked you, "why should I get an MDiv degree?," what would you say?
The MDiv degree will help the discerning student in many areas. I strongly believe the MDiv degree will help give a voice and a name to the struggles a student may bring to this community. The wide range of curriculum offered will help the student articulate what they may have been wrestling with prior to engaging the MDiv.  
Who has impacted you most during your time at Wake Div? How did that enhance your learning experience?
Some many people impacted my time here at Wake Div that I believe I will do an injustice if I will attempt to name only a few. Community had the biggest impact on me. There is nothing like the loving community of Wake Div. Chapel services, community lunches, friendships with classmates, and a loving staff all enhanced my learning experience.
How has your time at Wake Div clarified your sense of calling? Has it shifted from your original discernment? How did you feel supported?
I was once told, "seminary will change you but do not allow seminary to change your God." With that advice I was in such a rush to go through Wake Div. I quickly learned that in order to get the most out of my experience, instead of being in a rush I had to allow Wake Div to go through me. When I shifted my thinking clarity followed. My original discernment changed because the religious culture we are living in has changed. Moreover, Wake Div challenged me to at least consider a different perspective about the nature of God. Either you change or you will better equipped to articulate your original discernment.
What is one of your favorite memories from your time at Wake Div?
During a chapel service in Spring of 2013 I was asked to do the prayer for my classmate Roger Hayes. It is my favorite memory because during this occasion I encountered a God who was so loving it shattered the very foundations of what I perceived God to be. I learned that the love of God interrupts all social constructs; race, class, gender, sexual orientation, religious affiliations, and national origin. Simply put,  God is LOVE.
What is a specific area in which you have grown during your time here?
My capacity to love all of God's creation is a specific area that I was seeking growth and Wake Div help me to realize that goal. I learned to be respectful of everyone's individual calling and path, then seek ways to be collaborative with all persons to take the Gospel to the uttermost parts of the world.
What's next for you? What vocational path do you hope to pursue?
I will continue in my role as a Pastor in the AME Zion Church. I also work in the Iredell Statesville School District. I plan on pursuing a Masters in Urban Education, as well as completing my Doctorate of Ministry.  
How did your experience at Wake Div impact the work you do with the NAACP?
The misconception attached to the NAACP is that it is only for the black community when the truth of the matter is the NAACP was founded with the goal to help all oppressed persons affected by systemic social constructs. My experience at Wake Div helped me broaden the scope of our fight to be a voice for ALL oppressed bodies.  
How has your pastoral ministry changed as a result of your experience at Wake Div?
I feel my pastoral ministry has changed in many capacities. Often times pastoral ministry is identified with the singular duty of preaching. Preaching is a major component but pastoral ministry is a combination of many components. Wake Div helped me identify those other components and then challenged me to  weave them together to be a more effective leader of a congregation. Counseling, sermon preparation, pastoral care, art, inclusivity, and the powerful ministry of presence are all areas I believe I grew in as a result of my experiences at Wake Div. This would be a great question to ask my congregation.
Want to hear more from Reginald?
Check our Instagram and Facebook stories – @wakediv.
Other Class of 2019 Profiles
Categories: Graduation, News
Recent Posts
June 1, 2023

May 19, 2023

April 5, 2023