Main Content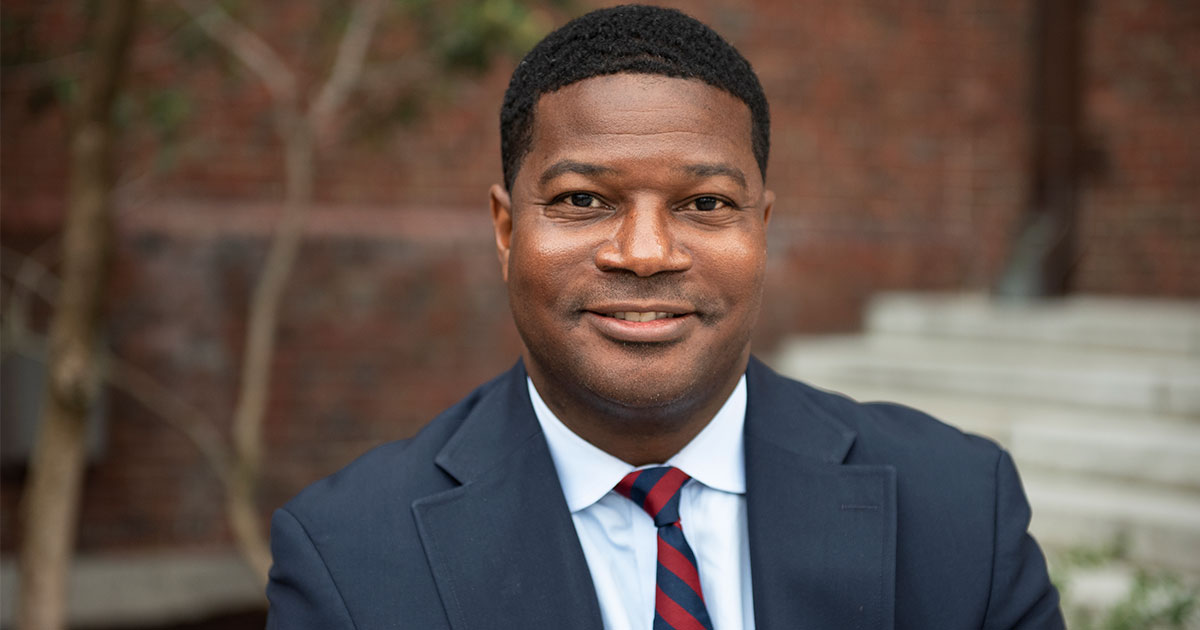 Wake Forest University has appointed Jonathan L. Walton as Dean of the School of Divinity.
Walton is currently at Harvard, where he serves as the Plummer Professor of Christian Morals and Pusey Minister in the University's Memorial Church. He is also Professor of Religion and Society at the Harvard Divinity School.
"As both a distinguished preacher and scholar, Jonathan Walton will bring exceptional leadership to Wake Forest's School of Divinity," said Wake Forest President Nathan O. Hatch.
"He has become an important national voice on religious and social issues and his wisdom and vision will help prepare our divinity students for meaningful lives of ministry." Nathan O. Hatch, Wake Forest President
Walton will serve as Dean and Presidential Chair of Religion and Society at Wake Forest.
"Wake Forest University's motto, Pro Humanitate (For Humanity), captures my commitment to theological education," said Walton. "Research and teaching are not simply 'academic exercises' for me."
"The pursuit of knowledge is a sacred task insofar as we are called to better the lives of others, particularly the most vulnerable. I am excited to serve a Divinity School with such a clear intellectual vision, concrete vocational mission, and demonstrated commitment to diversity." Jonathan L. Walton, incoming Dean of the School Divinity
Walton is nationally known for the practice of ministry and his religious scholarship. He studies the intersections of religion, politics and media culture. His first book, "Watch This! The Ethics and Aesthetics of Black Televangelism," examines the theological and political traditions of African American religious broadcasters. His latest book, "A Lens of Love: Reading the Bible in Its World for Our World," is an extension of his work from the pulpit and classroom and offers guidance for those seeking to be rooted in faith while pursuing professional lives that are just, ethical and challenge inequity. His work and insights have been featured in several national and international news outlets including The New York Times, CNN, and the BBC.
He grew up in Atlanta in a household where current events, civil rights and social justice were frequently discussed. He said those early kitchen table lessons about service and sacrifice continue to guide and energize his writing, scholarship, ministry and social activism.
Walton was an assistant professor of religious studies at the University of California, Riverside, before joining Harvard Divinity School as an assistant professor of African American religions. He has recently team-taught two courses at Harvard: "Faith in the Fire: Religious Public Intellectuals" with Cornel West and "From Homer to Garcia Marquez" with Steven Greenblatt, Jill Lepore and Louis Menand. He has also taught courses on topics including religion and politics, the civil rights movement and evangelical megachurches. He preaches in churches across the country.
2015 BACCALAUREATE SERVICE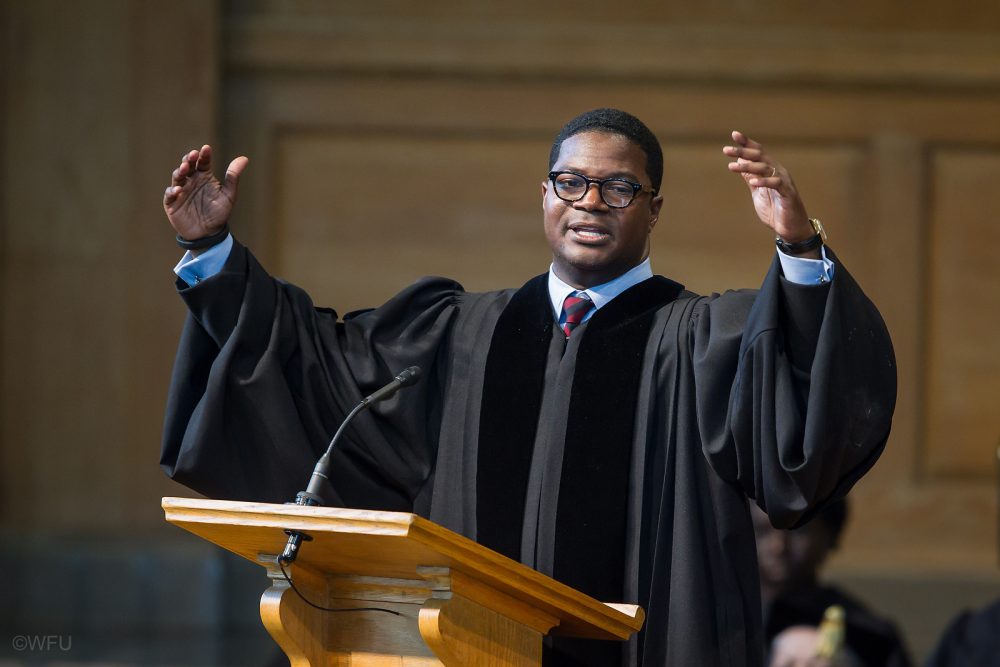 In 2015, he delivered the baccalaureate sermon during Wake Forest's commencement weekend and was awarded an honorary doctor of divinity degree.
"Jonathan Walton will be a cherished member of our community, at the School of Divinity and across/beyond our campus," said Wake Forest Provost Rogan Kersh, who chaired the national search committee.
"His admirably collaborative style, inspirational and creative approach to colleague-ship, and deep roots across theological and religious communities will make him an invaluable leader and partner for faculty, staff, and students alike." Rogan Kersh, Wake Forest Provost
Walton is an ordained Baptist minister with a doctorate and master of divinity degree from Princeton Theological Seminary. He also holds a bachelor's degree in political science from Morehouse College. He serves on several professional boards and committees, which include the Board of Trustees at Princeton Theological Seminary and the National Advisory Board of the John C. Danforth Center on Religion & Politics at Washington University in St. Louis.
Harvard President Larry Bacow described Jonathan Walton as an extraordinary talent. "With great compassion and wisdom, he has constantly reminded us of our responsibility to use our gifts to make the world a better place, and I am confident that he will make Wake Forest a better place just as he has Harvard."
Walton will succeed Jill Crainshaw, who has been serving as Interim Dean.
Categories: Faculty, Media Advisory, News
Recent Posts
May 19, 2023

April 5, 2023

March 21, 2023