Main Content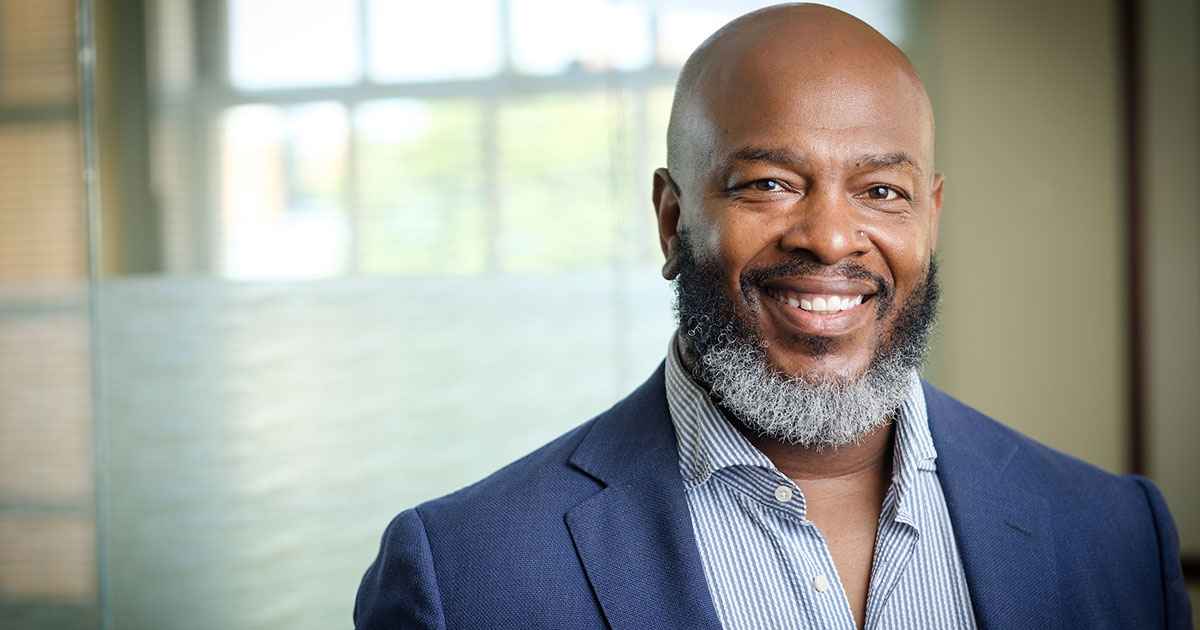 Derek S. Hicks, associate professor of religion and culture, was a recipient of Louisville Institute's 2018 Sabbatical Grant for Researchers. The grant provides funding to assist with theological studies that address concerns of Christian life and faith, pastoral leadership, and religious institutions. The award provided Hicks funding to assist his research and writing projects on African American Christian traditions while he was on sabbatical in 2018.
Hicks' project, "Feeding Flesh and Spirit: Religion, Food, and Race in Black American Life," looked at the multitude of diverse culinary expressions in the African American religious tradition and examined their views and uses of food. He witnessed that food, in similar way as religion, functions as a method of preserving cultural meaning and retaining a level of dignity among those who are in danger of losing it. With similar expressions, Hicks has found food and religion in the African American tradition are vital to the healing processes that communities undergo.
Noting that this project spanned various assumptions, Hicks found stories and narratives the most useful tools of his research.
"As my research and writing progressed, I found myself realizing several important things about the nature of this study. First, I realized the importance of story. The black faith tradition is ripe with stories of food and faith, notably where the two are taking place in one setting. Secondly, the study caused me to rethink how I laid out the argument both thematically and historically." Derek Hicks
The time Hicks spent on this research sabbatical will be of tremendous benefit to the courses he teaches on the intersections of food and faith in the African American experience, such as this semester's Culinary Culture in Black Religious Traditions. In this course, Hicks shares a bit of his own story by preparing his family's gumbo for the class. The Winston-Salem Journal featured Hick's gumbo in 2012.
More About Derek Hicks
Hicks teaches and researches broadly in the areas of African American religion, religion in North America, race, the body, religion and foodways, theory and method in the study of religion, Black and Womanist theologies, and cultural studies. Currently he serves as co-chair of the Religion and Food Group at the American Academy of Religion. Dr. Hicks is the author of the book Reclaiming Spirit in the Black Faith Tradition (Palgrave Macmillan, 2012). He is currently working on a second monograph entitled Feeding Flesh and Spirit: Religion, Food, and the Saga of Race in Black America (under review with UNC Press).
About the Louisville Institute
Funded by Lilly Endowment and based at Louisville Seminary, the Louisville Institute (LI) supports people who lead and study North American religious institutions, advancing scholarship that will contribute to church, academy, and wider society. LI grants and fellowships support three strategic constituencies: pastors; early career scholars; and senior researchers and scholars.
Recent Posts
May 19, 2023

April 5, 2023

March 21, 2023