Main Content
Media Contact: C. Mark Batten | battencm@wfu.edu | 336.758.3959
School of Divinity faculty publish regularly. This update will help you explore the depth and breadth of our faculty's most recent publications and ongoing research.
Jill Crainshaw is Interim Dean and Blackburn Professor of Worship and Liturgical Theology.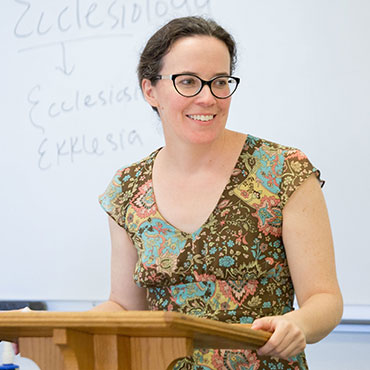 Elizabeth O'Donnell Gandolfo is Earley Assistant Professor of Catholic and Latin American Studies.
"Medellín and the Problem of Whiteness: An Ambiguous Legacy," in O. Ernesto Valiente, et. al, eds., Medellín: The Grace of Medellín: Reflections on the Significance of Medellín for the Church in the United States. (Convivium Press, 2018).
"Encountering God and Being Human 'Where the Wild Things Are': Maternal Experiences as an Eco-feminist Source for Theological Anthropology," in Louvain Studies, special issue Relation, Vulnerability, and Love: Theological Anthropology in the 21st Century, Volume 41, Issue 3 (2018).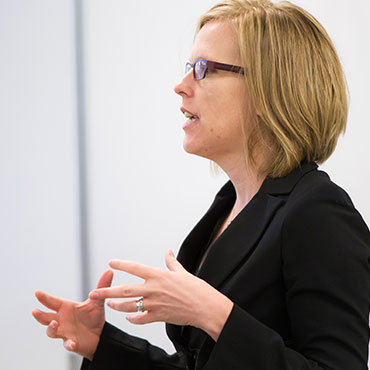 Katherine Shaner is Assistant Professor of New Testament.
"Letter 86" in American Values, Religious Voices: 100 Days, 100 Letters. Andrea L. Weiss and Lisa M. Weinberger, eds. (University of Cincinnati Press, 2018).
Blogs for Working Preacher, a ministry of Luther Seminary providing a trusted source of inspiration, interpretation, and imagination for preachers across the globe:
A Snapshot of Our Faculty
The School of Divinity faculty come from 11 states and 2 countries (United States, South Korea), 15 undergraduate colleges and universities (having majored in more than 10 different areas of study), 14 masters programs, and 13 doctoral programs. 26% identify as an ethnic minority and 33% identify as female. They come from 11 religious affiliations and 72% are ordained. Over the last five years they have collectively published over 100 books, chapter contributions, edited volumes, co-edited volumes, and translations.
Recent Posts
June 1, 2023

May 19, 2023

April 5, 2023