Main Content
Media Contact: C. Mark Batten | battencm@wfu.edu | 336.758.3959
Wake Forest University's School of Divinity has, for the sixth consecutive year, been recognized as part of the Seminaries that Change the World by the Center for Faith and Service. 
Each year, the Center identifies a select group of seminaries and divinity schools offering innovative courses, programs, and opportunities for students seeking to engage in social justice and service work while in seminary. The Center identified the Class of 2018-19 in a recent announcement.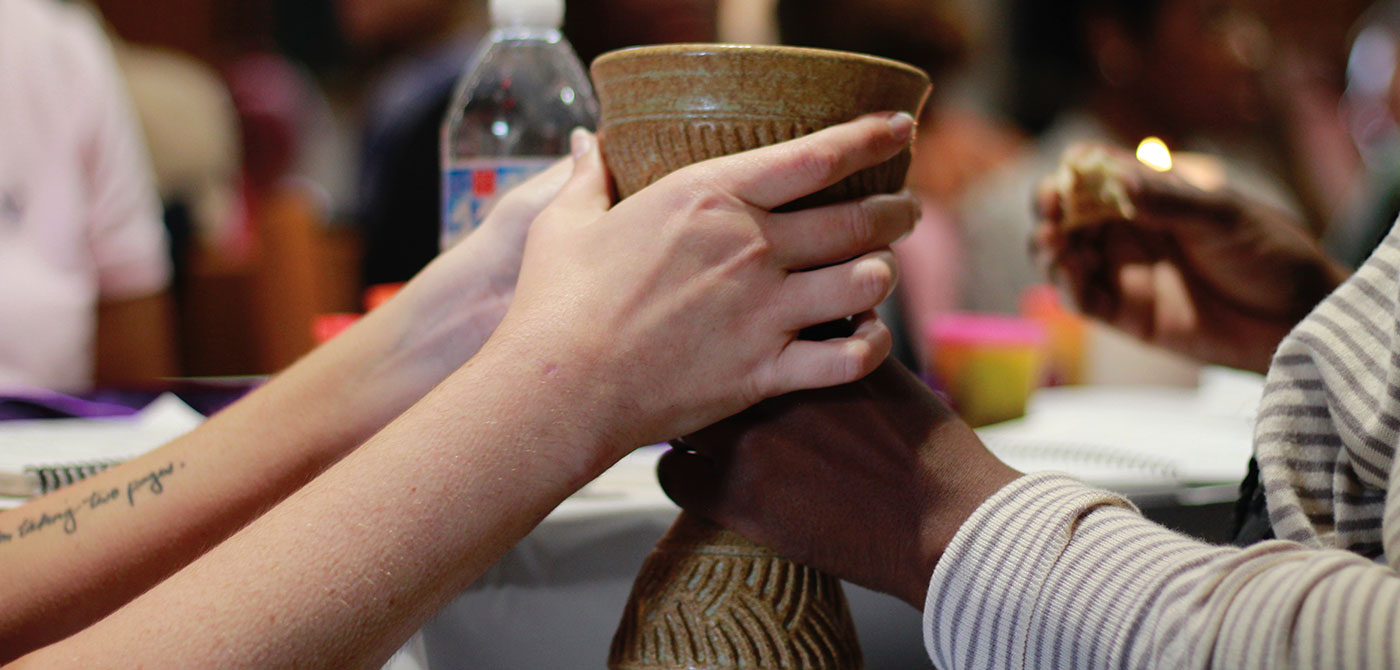 Uniquely positioned in theological education
The School of Divinity's Master of Divinity (MDiv) degree cultivates new voices alongside a rich theological heritage, equipping informed leaders who are equipped to utilize the sources of the past for thinking creatively about the issues facing communities in the present.
The School's innovative Ministry Studies curriculum explores practices suited to vocations in a variety of ministry contexts. With area requirements that focus on Race and Class, Gender and Sexuality, Religious Pluralism, and Science, Health, and Ecological Well-Being, the School of Divinity cultivates a community of learners that is responsive to changing patterns of religious life in North America and the increasing needs of its communities. Additionally, optional degree concentrations are available in areas related to food, health ecological well-being, and Episcopal studies.
Class Profile
Christian Responses to Immigration, being taught this fall by Dr. Elizabeth O'Donnell Gandolfo, focuses on the Christian response to Latin American immigration to the United States. Investigating the history, causes, and current policy debates, the class analyzes various biblical, theological, and practical approaches embedded in a variety of contemporary Christian responses to a number of issues, including border policy, deportation of undocumented immigrants, and campaigns for immigrant workers' rights.
Alumni such as Duane Hudson Reid (MDiv '14) rely on their unique, holistic theological education to support their work as religious leaders. In addition to serving as a pastor, Duane is an author, poet, spoken word artist, and radical change agent unafraid to deal with today's social issues.
"The School of Divinity heightened my awareness of my purpose and encouraged me to use my voice and my being to bring about positive change. I had real opportunities for exposure, growth, and learning – socially, educationally, and culturally.  Those experiences taught me how to look at life through different lenses and challenged me to be more mindful, accepting, and less judgmental of others."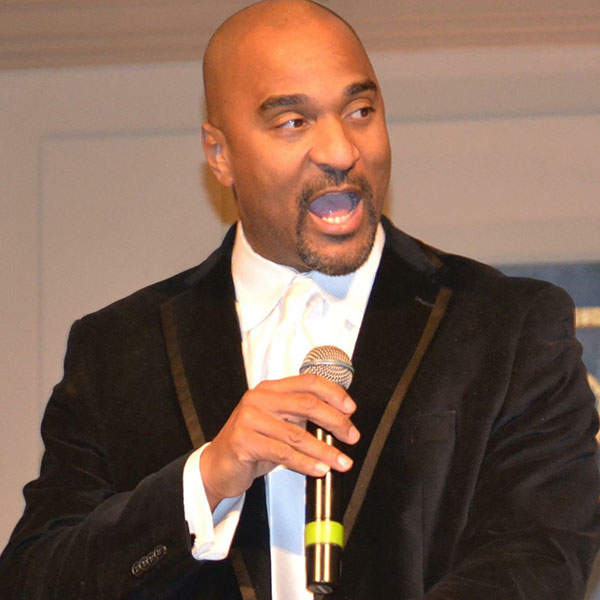 As part of a Top 30 National University, the School of Divinity draws on a wealth of resources from across a growing campus. Assisting students to cope with adversity, build rewarding relationships, and live with a sense of purpose as individuals and within communities, the School partners with Thrive, a campus-wide initiative that seeks to provide students with the skills, knowledge, and perspective to maintain a healthy, balanced life. Thrive focuses on eight core dimensions of wellness: emotional, environmental, financial, intellectual, occupational, physical, social, and spiritual.
Engagement with the world
Those with a Master of Divinity degree from Wake Forest University are educated across many disciplines. Whether students and graduates serve in pastoral ministry, chaplaincy, teaching, non-profit work, advocacy, or something entrepreneurial, they become more effective as faith leaders when they cultivate a holistic view of well-being. The School helps students learn strategies to help faith communities embody this view in worship, community building, Christian education, outreach, and other programs.
The Art of Ministry program gives students opportunities to discover their ministerial identity and reflect on their experiences and learnings with mentors in small group cohorts. The program also provides students opportunities to engage ministry through a wide variety of practices, such as addressing poverty, child welfare, LGBTQ advocacy, chaplaincy, palliative care, community supported agriculture, racial justice work, community organizing, refugee resettlement, prisoner re-entry, disability accommodation, and advocacy for victims of sexual assault.
Internship Site Profile
FaithHealthNC is a dynamic partnership between faith communities, health systems, and other health care providers focused on improving health. They provide support before, during, and after hospitalization; make home visits to provide emotional and spiritual support; and help with meals, transportation, medications, and other needs. FaithHealthNC holds educational events on preventive health and wellness, and provides congregations with educational resources aimed at improving health. 
All students take at least one Cross-Cultural Connections course. Cross-Cultural Connections courses incorporate travel to various domestic and international regions in order to help students understand pressing issues and concerns in those regions in more tangible ways. Students have traveled with faculty to Appalachia to engage rural communities, Arizona to learn more about immigration and food insecurity, Israel and Egypt to engage interfaith challenges, Nicaragua to study community health practices, and Washington, D.C. to engage different forms of Christian public witness in American public and political life.
Second-year Master of Divinity student Torie Zeiner serves as the volunteer coordinator at The Bolton Food Pantry, an elementary school food pantry in Winston-Salem. The Bolton Pantry is based on an interfaith-model, where three faith communities are coming together with a mission to help provide food for a community that faces food-insecurity.
"My internship at the Bolton Elementary School Food Pantry has given me the advantage to participate and see first hand a community nonprofit startup gets its feet off the ground. This has given me learning opportunities to engage with food insecurity in our community and among our most vulnerable, children. With my internship, my classroom has enlarged, extending beyond Wake Forest's campus into the community around me, providing me with real-world insight and opportunities for learning and growth about topics that interest me such as community assets, food insecurity, and interfaith actions."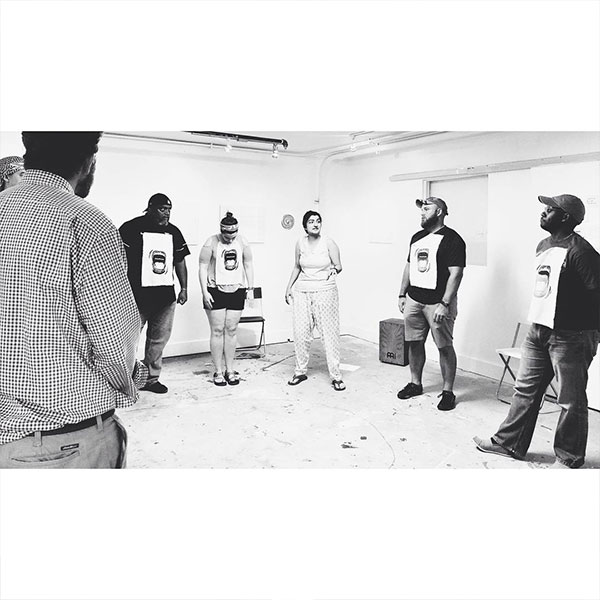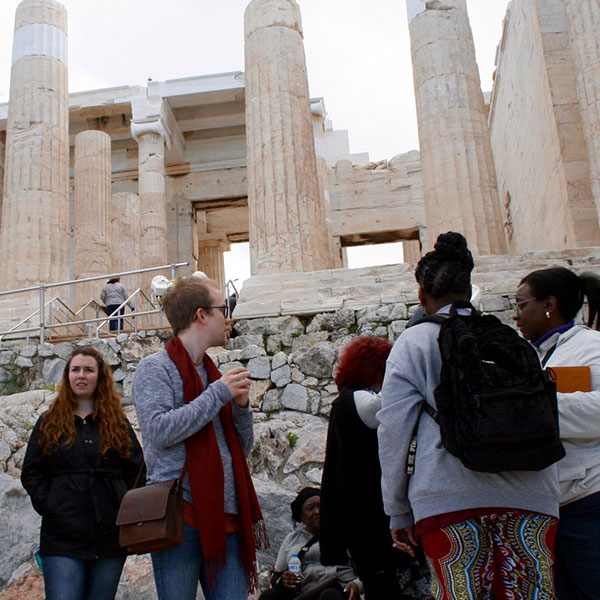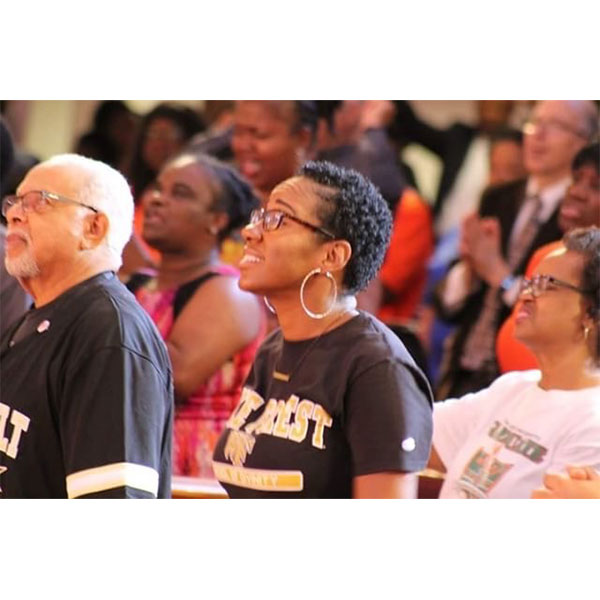 With a student body that identifies as 46% ethnic minority and comes from over 38 religious affiliations and 50 educational backgrounds, what results is a vibrant educational environment where students engage the diversity of the communities they will serve.
"What we learn about God, faith, self, and vocation in this place is life and world-changing. For seminaries and divinity schools, changing the world requires educating a generation of leaders who live out callings to promote - to shout, whisper, listen for and embody - justice, health, and well-being so that communities and individuals can voice and embody their own vocational shouts and whispers with meaning and purpose. This is the educational mission of Wake Forest University School of Divinity." Jill Y. Crainshaw, Interim Dean
Unmatched commitment to financial aid
The School of Divinity has implemented a complete investment approach that demonstrates a commitment to making sure a student's pursuit of theological education does not leave them with significant debt. Twenty-five percent of the Class of 2018 did not take out loans to finance their Master of Divinity degree and seventy-eight percent of current students receive eligibility for federal work-study. Additionally, integrated into the curriculum, there are seven academic courses that explore the role of money and finances in relation to student professional development. In addition to ensuring students receive an individually tailored comprehensive financial aid package, the School's Financial Well-Being Program provides one-on-one counseling, practical tools and resources for budgeting, and peer conversation partners to help students practice financial management and good stewardship.
The School of Divinity also offers Student Academic Conference Grants for students to engage in areas of interest that can supplement their theological education or vocational passions. Students who want to pair theories they explore in the classroom with practical application or with conversations happening in other academic spaces can apply for these grants. Grants provide support toward registration, travel, and lodging.
For more information about Seminaries that Change the World visit http://www.stctw.org/ or visit the School's profile at http://www.stctw.org/wakeforest.html.