Main Content
Anna Fleig
Hometown: Seattle, Wa
Denominational Affiliation: United Church of Christ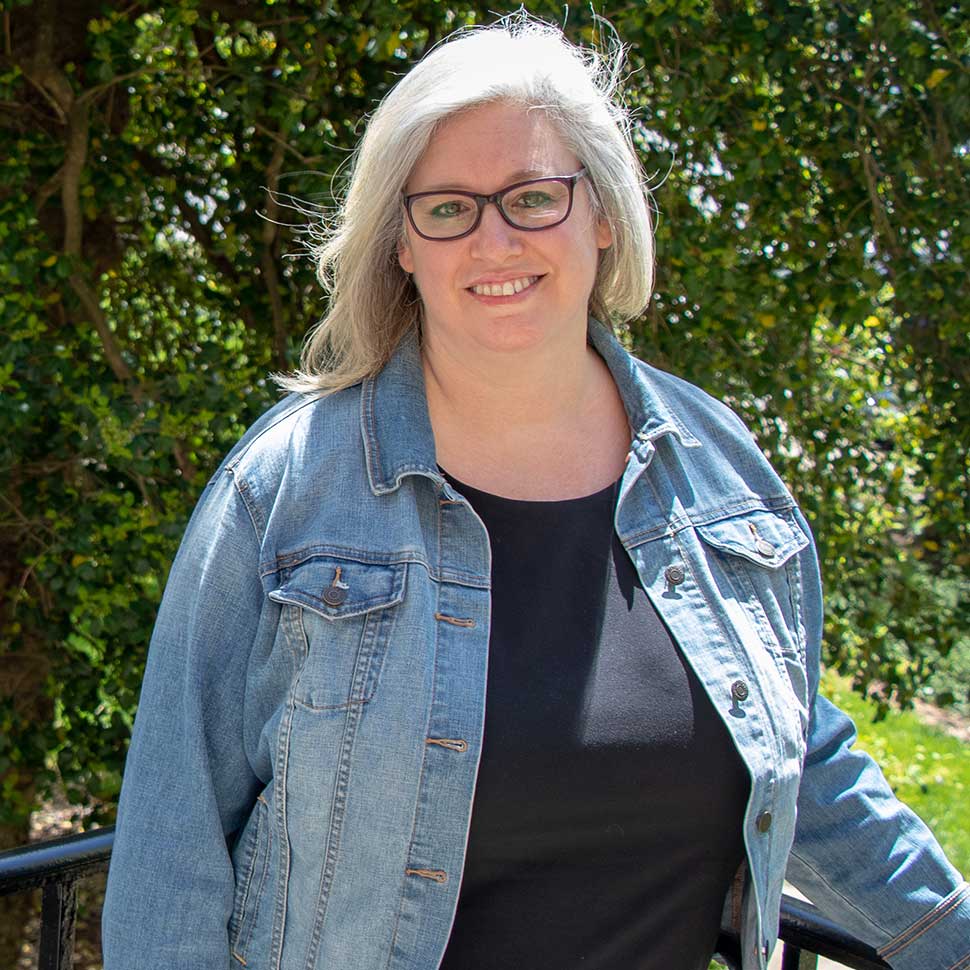 Before attending Wake Forest University School of Divinity, Anna earned a Bachelor of Arts in Religious Studies with a minor in Philosophy from the University of North Carolina at Charlotte. Prior to returning to college full-time as a non-traditional student, Anna worked in accounting and finance in the private sector. Not fully understanding her impetus to continue a course of theological study, she easily made the decision to attend Wake Divinity after visiting the school and experiencing the strong sense of community among the diverse population of students, faculty, and staff.
Anna will graduate with a joint degree: Master of Divinity and Masters of Arts in Counseling.
What are some of your most meaningful experiences in ministry or community service?
While at Wake Div, I've had the honor and privilege of serving the student body as a Financial Well-Being Peer Mentor, as Financial Steward for the Student Leadership Council, and as a member of the Worship Committee. I've also served the larger Wake Forest community as a Safe Zone facilitator, which has allowed me to strengthen relationships across campus while supporting the broader mission of justice.
Who has impacted you most during your time at Wake Div? What have you learned from them?
It's difficult to pinpoint one or two individuals who have been influential – truly every person I have encountered at Wake Div has impacted me in profound ways. Each of my professors, each member of the staff, and every student holds individual and specific value for me. So, I'll give a shout out to Sally Ann Morris, without whom I would have never realized that a non-musical person like myself could learn to teach a congregation a new song.
How has your time at Wake Div shaped your sense of who you are and what you are called to do?
Wake Div is a community that loved me into becoming the person I have always been called to be. The constant support and encouragement during my time here gave me the courage to speak on topics that many folks find uncomfortable or difficult to engage. Ministry takes shape in so many different ways; Wake Div helped me see that exploring the theological implications of topics that are typically considered outside the scope of ministry is both important and necessary.
What is one of your favorite memories from your time at Wake Div?
There are so many to choose from! One of my most cherished memories is the Creativity, Arts, and Preaching class I took in my second year. The class, along with other opportunities to explore scripture in creative ways, taught me what it means to be a proclaimer. Proclamation is more than preaching; without permission to play with our sacred stories, I would not have learned how it is that I, specifically, am called to share the wisdom revealed in our texts.
As you reflect on your time here, what advice would you give your first-year self?
Go to worship and community lunch! It can be tempting to use that time to catch up on assignments or do other work, but the opportunity to engage in the community is invaluable. It may not always feel comfortable, but the community needs and is enriched by you – your voice, your perspective, and your personhood.
And! You can purchase a prepaid card at the bookstore for coffee. The urns are usually full until 3 pm, and you can get a venti drip coffee with flavor for significantly less money than buying coffee at other places on campus.
What's next for you? What vocational path do you hope to pursue?
My immediate plan is to pursue full licensure as a counselor in the state of North Carolina, integrating my theological and counseling training in ways that allow me to be a good conversation partner for others in the midst of challenging life experiences. I also hope to facilitate conversations around healthy sexuality within faith communities, helping the church recognize our responsibility to provide education that honors all aspects of the goodness of our humanity.
Categories: Graduation, News
Recent Posts
June 1, 2023

May 19, 2023

April 5, 2023