Main Content
by: C. Mark Batten | battencm@wfu.edu | 336.758.3959
The International Institute of Islamic Thought (IIIT) has admitted School of Divinity first-year student Kenly Stewart to its 2018 Summer Student Program. Stewart was one of twenty selected from across to globe to participate. He will complete the program at The Fairfax Institute in Herndon, Va.
Stewart has been involved in civic engagement and activism during his first year at Wake Forest University. Actively involved in interfaith work through the Office of the Chaplain and Religious Life, he has had the opportunity to attend the Ripple Conference, which focused on interfaith dialogue and social justice engagement between faith communities. Stewart has also become an engaged member of the Wake Forest Muslim Student Association (MSA), participating in their activities and attending regular Friday prayer services on campus.
In the fall of 2017, Stewart enrolled in the course, "Knowledge Dispels Fear: Islam and Islamophobia," which provided an introduction to the principal beliefs and institutions of Islam, those of its earliest years and those found in its varied expressions across time and place. Stewart credits this course for igniting his interest in countering Islamophobia, which he hopes will become a key area of his future ministry.
"I will have the opportunity to dialogue with many of the leading scholars in the field of Islamic studies from around the world. I have designed my divinity school experience to be focused on strengthening Muslim-Christian relations, so this is truly an unparalleled opportunity to study Islam and strengthen my vocation in working with the Muslim communities and countering Islamophobia." Kenly Stewart (MDiv '20)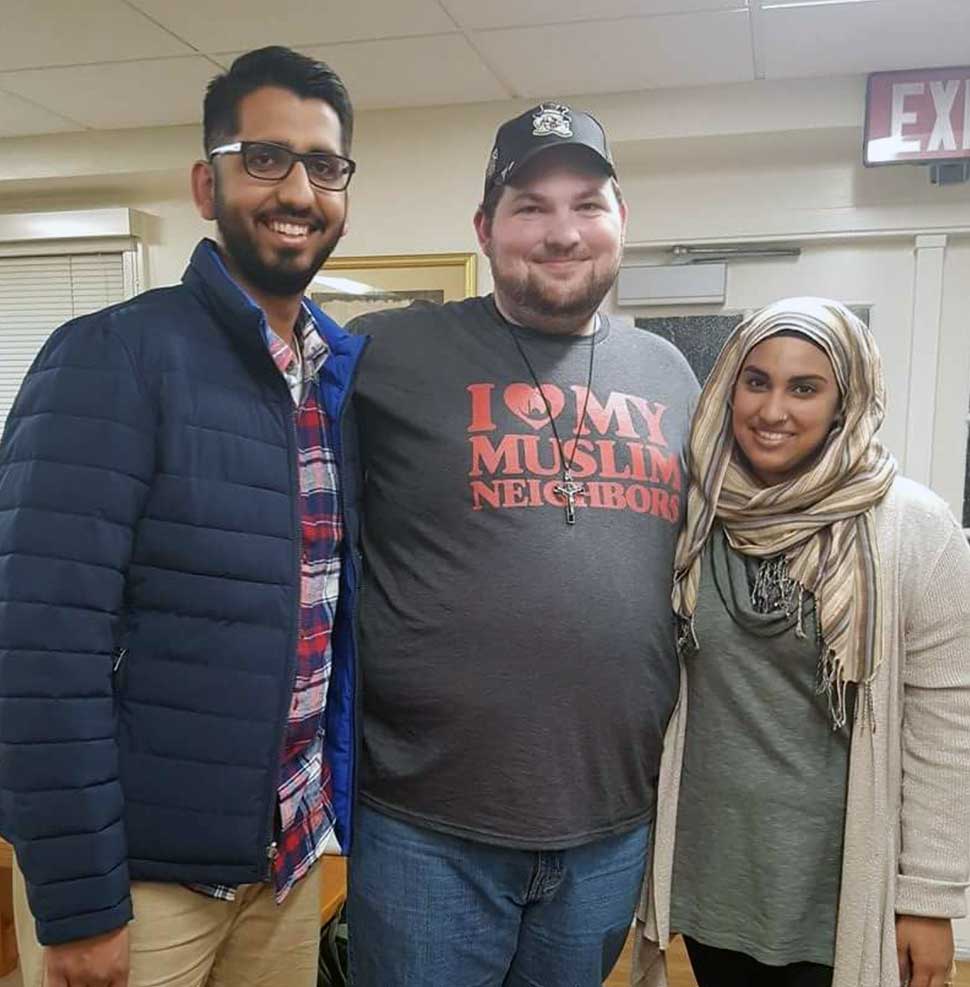 Established in 1981, IIIT is a non-profit academic, cultural, and educational initiative that addresses Islamic thought and education to revive and promote appropriate knowledge of Islamic tradition to bridge the divides and counter misunderstandings currently present in communities. The Summer Program at The Fairfax Institute is comprised of a leading group of scholars and practitioners, including Aminah Al-Deen of DePaul University, John Espositio of the Bridge Initiative at Georgetown University, and SherAli Tareen of Franklin and Marshall Colleges.
Those selected for the 2018 Summer Student Program are graduate students currently enrolled in masters or doctoral level programs. Stewart will be part of a cohort of students from other elite universities and countries including Turkey, Saudi-Arabia, France, and Indonesia. His participation is fully funded.
During the intensive Stewart will conduct research in an area of interest to him and receive training and guidance from one of the program faculty members. He will develop a proposal, draft paper, and special project. At the conclusion of the summer program he will present his research to all faculty and participants.
"The focus of my proposed research is comparing shared theological themes found in the holy scriptures of Christianity and Islam respectfully. While obvious differences exist between the two religions, I hope to demonstrate through a close reading and comparison of texts, that they share many of the same core themes. The practical application will be to encourage Christians and churches to take an active part in combating Islamophobia and help counter the myth of Islam as 'Other.'" Kenly Stewart
Fostering academic excellence.
Just as School of Divinity faculty foster critical scholarship across the varied disciplines of theological education through rigorous academic inquiry in the classroom, students have the opportunity for spiritual growth and exploration of personal and communal spiritual practices through writing, publication, and research.
Categories: Current Students, News
Recent Posts
June 1, 2023

May 19, 2023

April 5, 2023